Farro is a hearty grain with a delicious nutty flavor, that cooks up like al dente pasta. Farro with Mushrooms and Thyme is a healthy wholesome dish.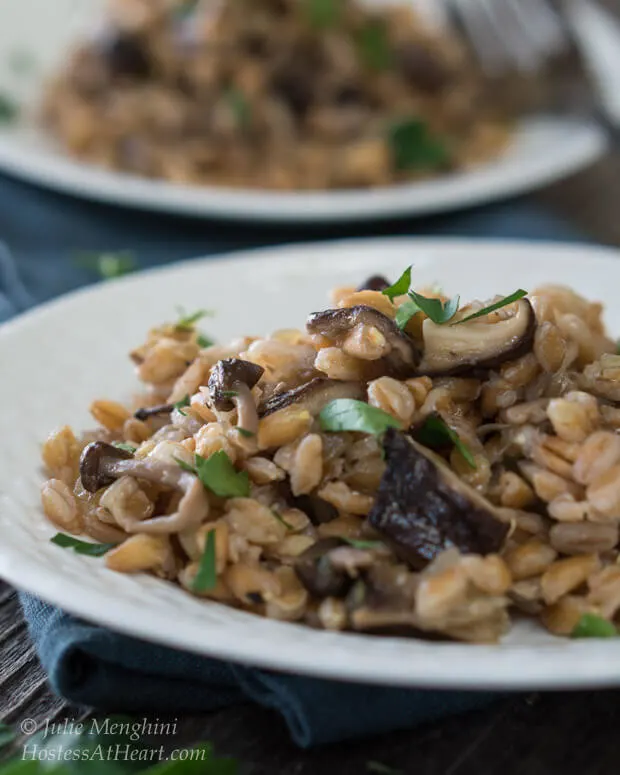 I didn't even know what Farro was until a couple of years ago. It has been a mainstay food in the Mediterranean since ancient Rome and continues to be featured in traditional Italian dishes today. Farro is high in fiber and a good source of iron and protein. Best of all, it's delicious just like this Farro with Mushrooms and Thyme recipe.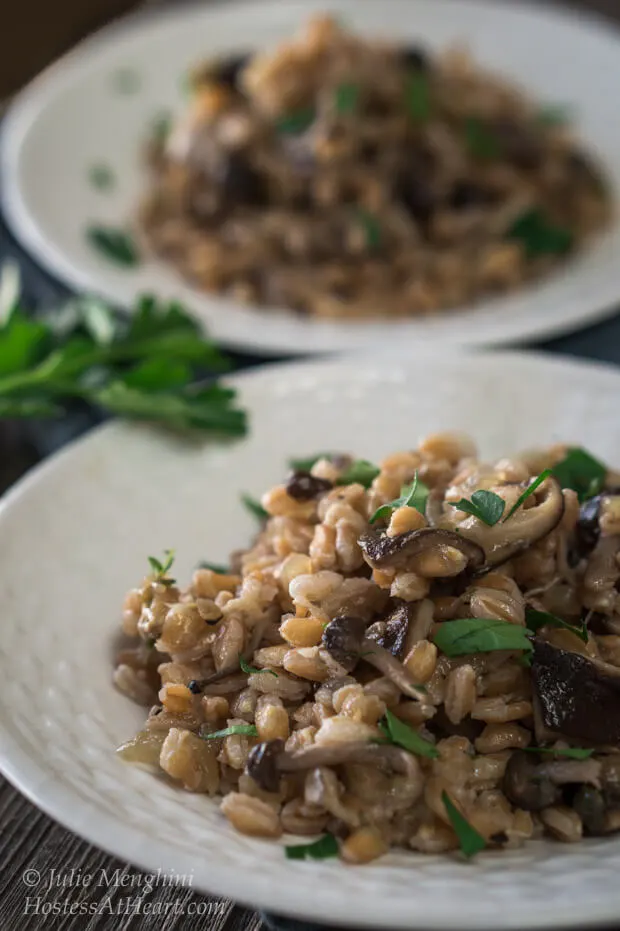 When I cook, I like to use simple, unprocessed ingredients, when possible. I think if I eat well most of the time, and exercise, that I have a better chance of staying healthy. No grandstanding folks, I'm human and love baking and my desserts once in a while (o.k. more than once in a while, more like regularly).

Farro is quickly becoming one of our favorite side dishes. This dish takes less than 30 minutes to make. The first time I made this recipe, I'd had a busy day, and actually stopped at the store and bought a broasted chicken. Even though that meal was quick and easy, you sure wouldn't have known it when you sat down to eat. I previously posted this recipe, but have tweaked it and couldn't wait to share.
Don't have time to make it now?

Pin it

for later!
You probably know how mushroom crazy we are. I know that isn't true for everyone, so if that isn't your thing, you could sauté up the veggies and flavors that you do like. Have you tried farro yet? What is your favorite way to serve it?
I love trying different grains in our cooking and this one is about John's very favorite of them all.
Here are a few more recipes using grains that we love!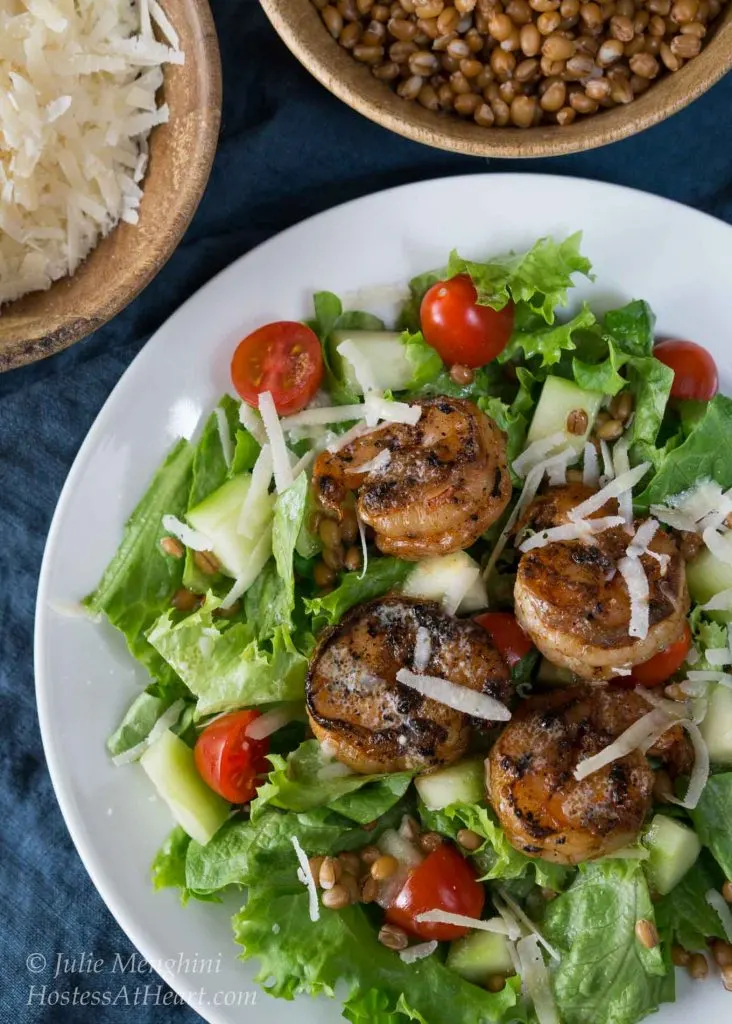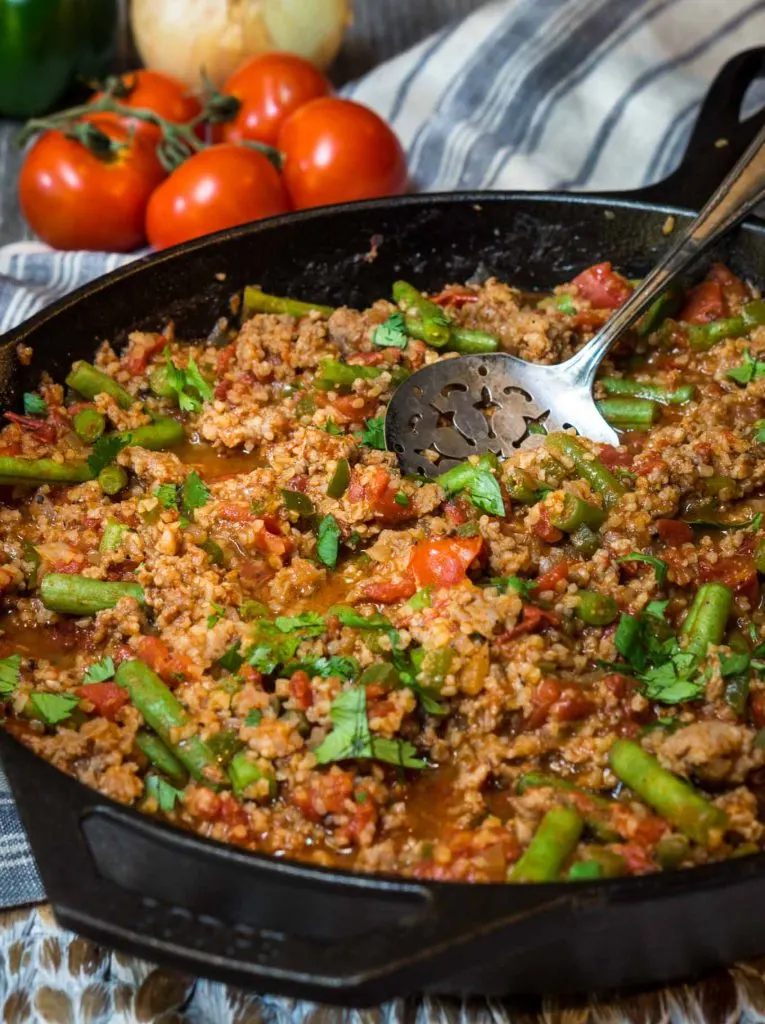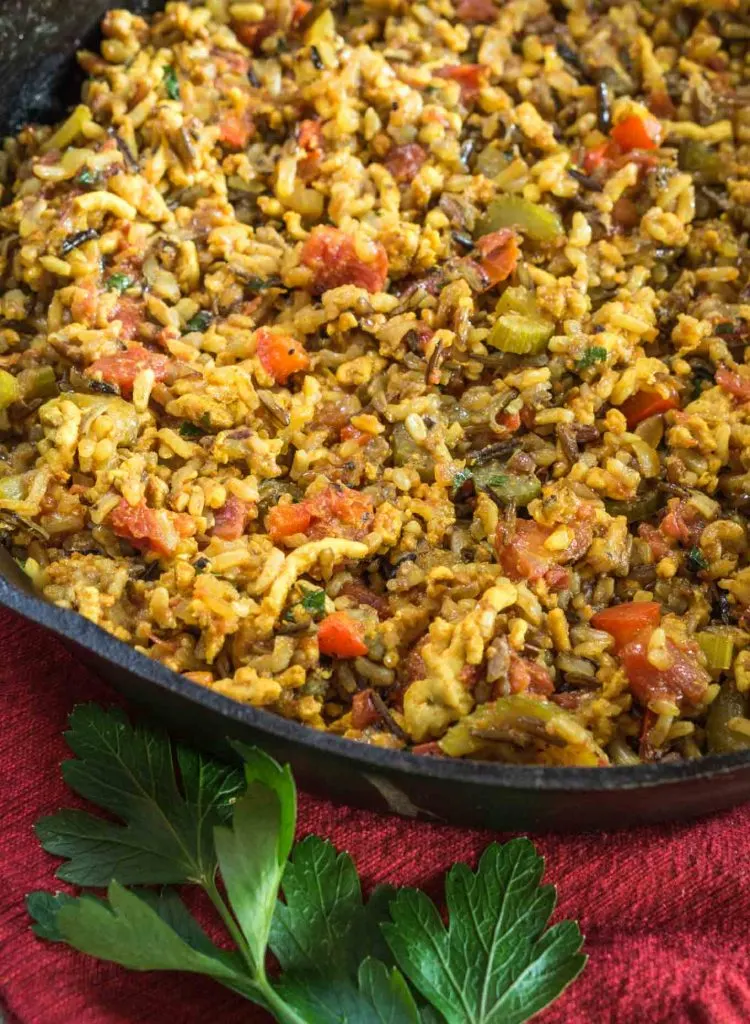 Let's keep in touch! You can find me on Pinterest, Instagram, Facebook, Twitter, and YouTube! Better yet, enter your email address in the box below and never miss a recipe!