Ground Turkey and Spelt Skillet is a quick and easy meal that tastes rich and delicious without all of the fat and calories. Spelt berries make this dish a great source for whole-grain fiber.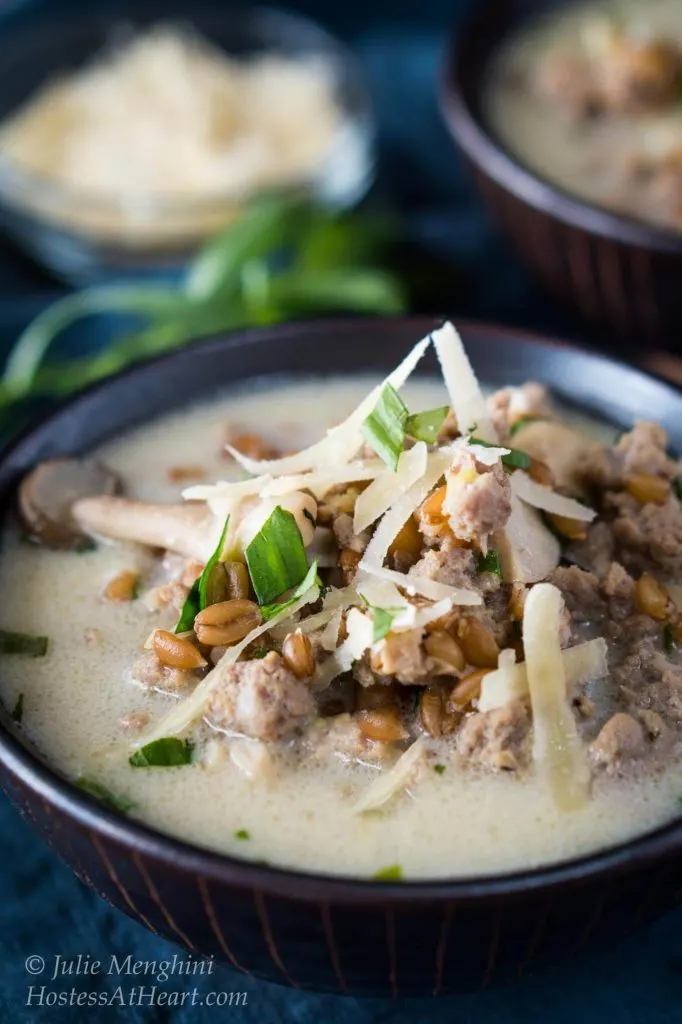 This Ground Turkey Spelt Skillet recipe is quick, easy, healthy and absolutely delicious.
A couple of years ago, I decided that I was going to expand our whole grain horizon, and tried farro in my Farro with Mushrooms and Thyme recipe.
John loved it which is usually a true test for me.
I'll eat about anything, but that's not the case with him.
We've had such success Spelt Bread and Spelt Sourdough Bread. We were confident that we could use Spelt berries in other recipes where whole-grains shine.
This Ground Turkey Spelt Skillet recipe is quick, easy, healthy, and absolutely delicious.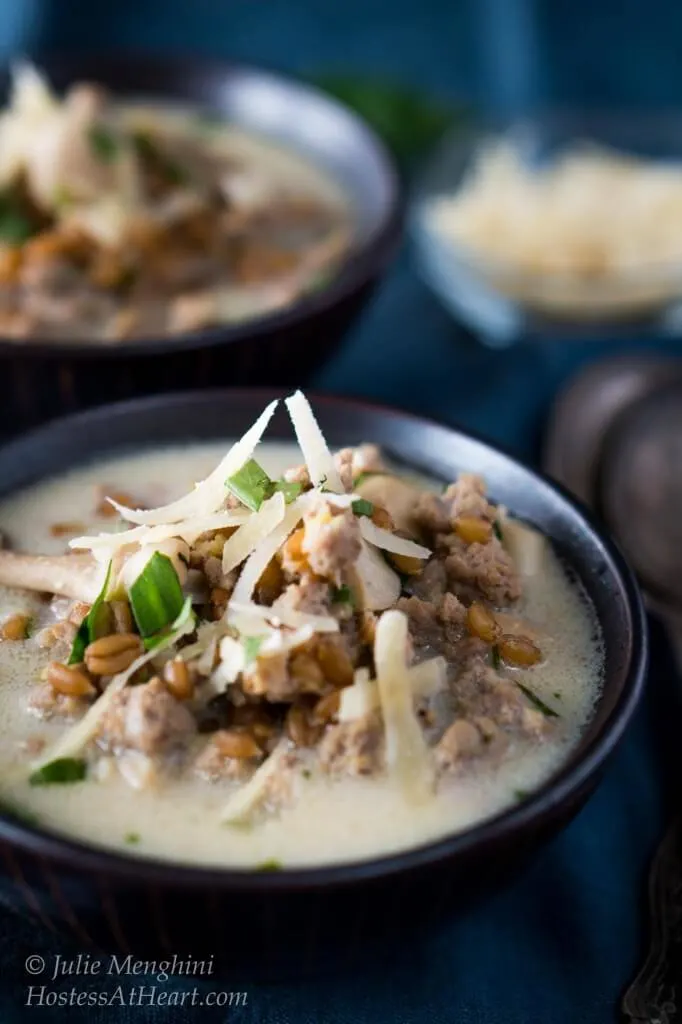 When I was developing this dish, I originally wanted to try Freekah, which is an ancient grain made from roasting green wheat. I couldn't find it anywhere.
If you like using whole grains, I think you'll enjoy these recipes too
What is Spelt?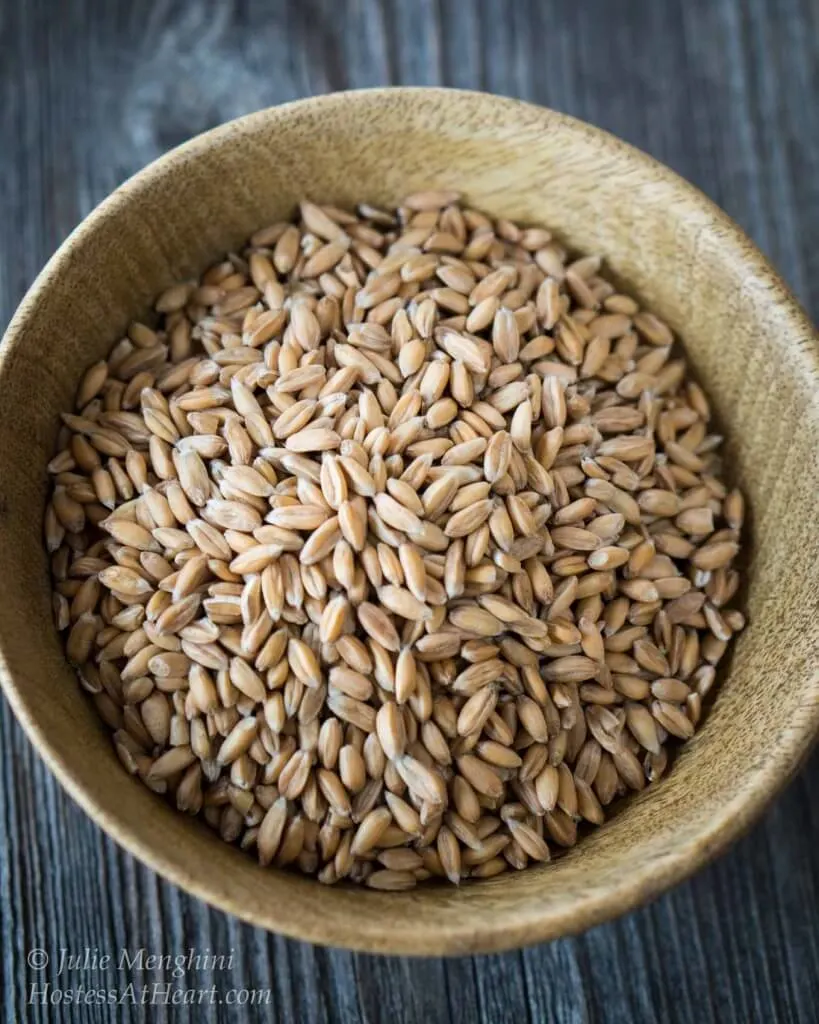 Spelt is an ancient grain that's mistaken as belonging to the wheat family, but it isn't.
If you like farro, you'll absolutely love spelt.
I figured if I couldn't find it you might have trouble too. John and I just love the texture and flavor of spelt. It reminded me of farro but the flavor does differ.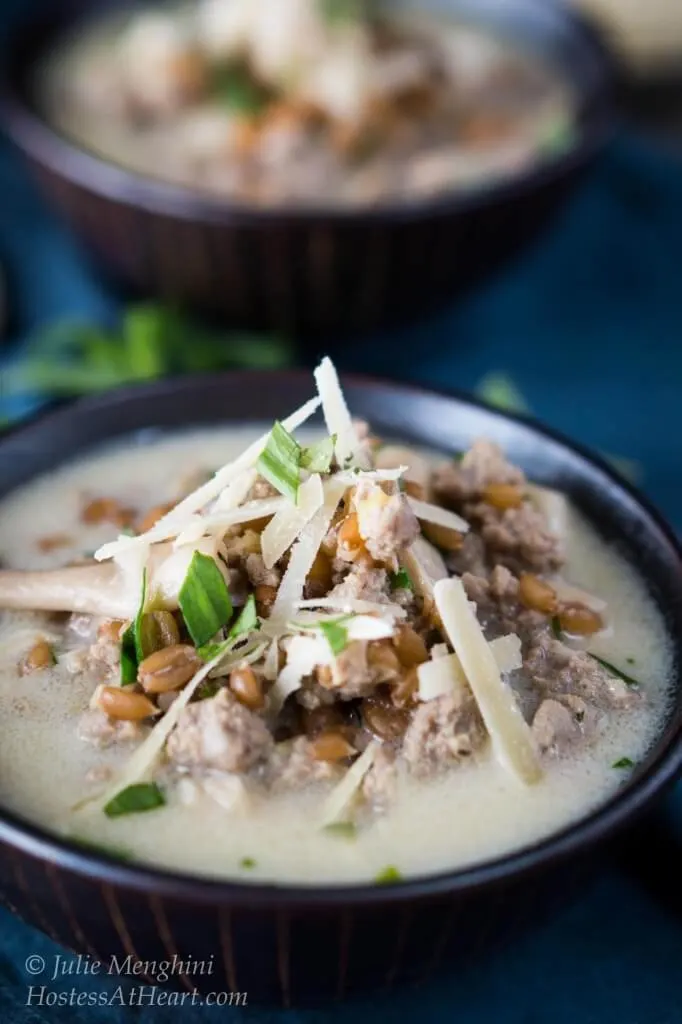 I love making a recipe that looks like it's full of cream which means it tastes good right?
I also like making a one-pot meal which means less clean up! This is an "almost" one-pot meal that you can put together in no time.
The spelt berries need to soak anywhere from 1 hour to overnight so you'll want to plan ahead a little bit.
You can easily substitute the spelt with other grains such as barley, farro, or wild rice.
Another variation you can make is using leftover diced or shredded chicken as we did in our Turkey a la King and Turkey Casserole recipes.
Don't have time to make it now?

Pin it

for later!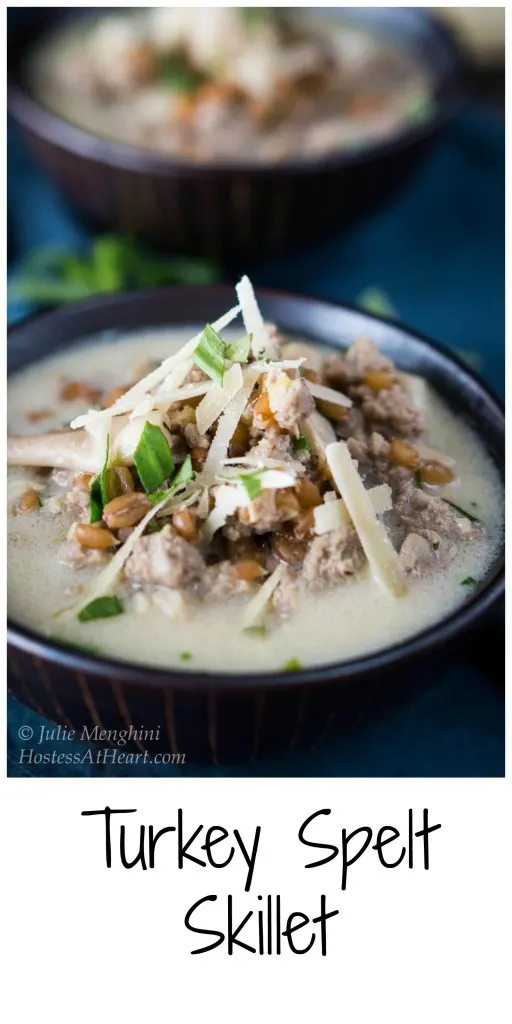 Our most popular recipes
This is a wholesome delicious dish that tastes like some of my favorite creamy dishes. Here are a few more dishes that are full of whole grains that we love!