This recipe originally appeared September 14,12014 to improve your experience.
If you love a great creamy pasta dish with over the top deliciousness, you're going to love Fettuccine with Sausage and Mushrooms! It's figure-friendly without sacrificing flavor!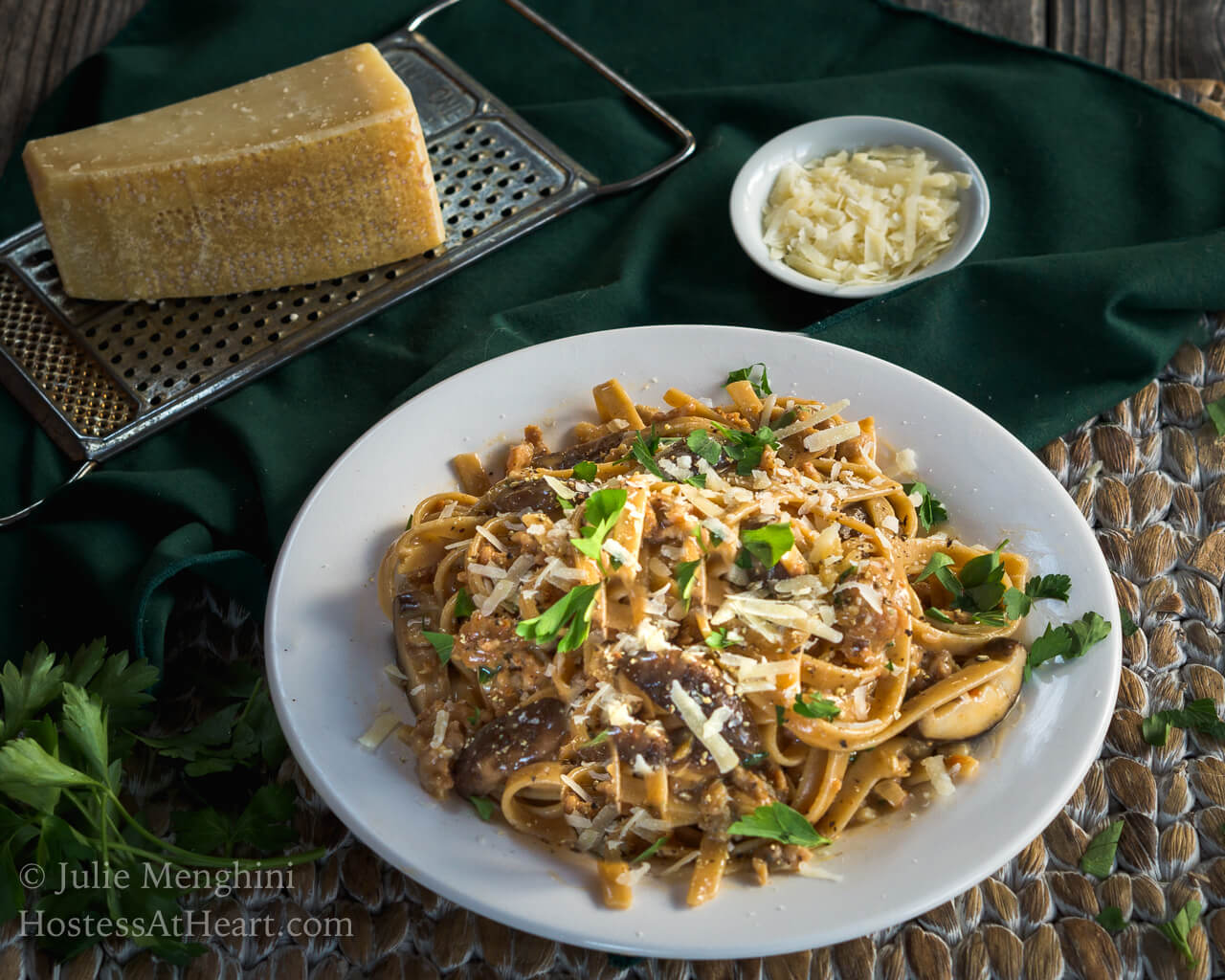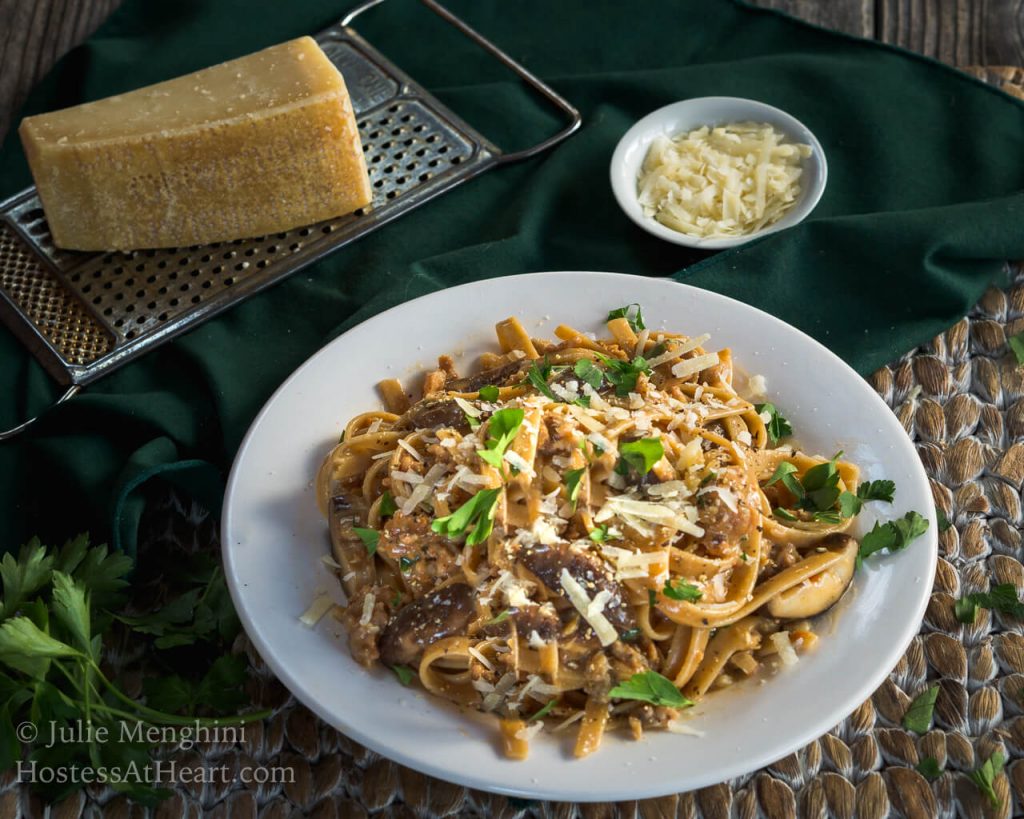 Once upon a time, a Tagliatelle Con Salsiccia met a Spaghetti con Funghi and had a baby Fettuccine with Sausage and Mushrooms. Let me explain….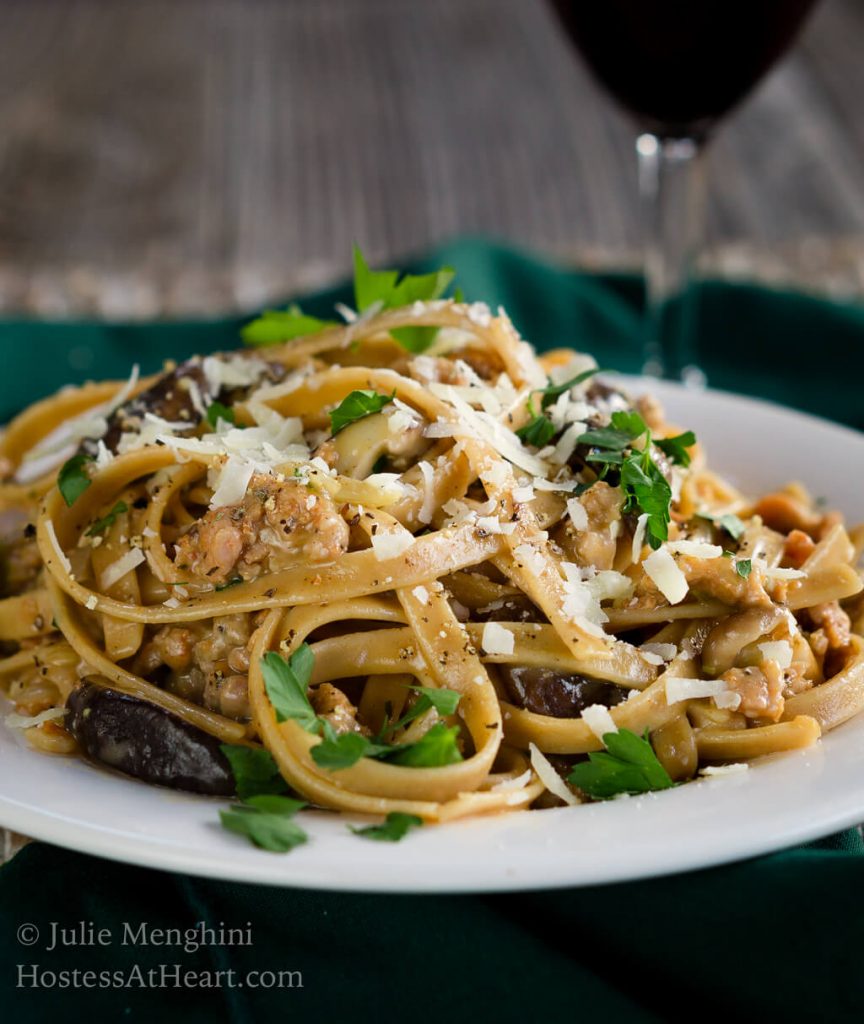 I was leafing through the food network magazine, July/August 2014 edition, and saw a recipe for the Tagliatelle Con Salsiccia. I loved the combination of the sausage and the mushrooms but didn't like the heavy cream, cheese and butter combination. Well, I really do, but I know my heart and thighs don't.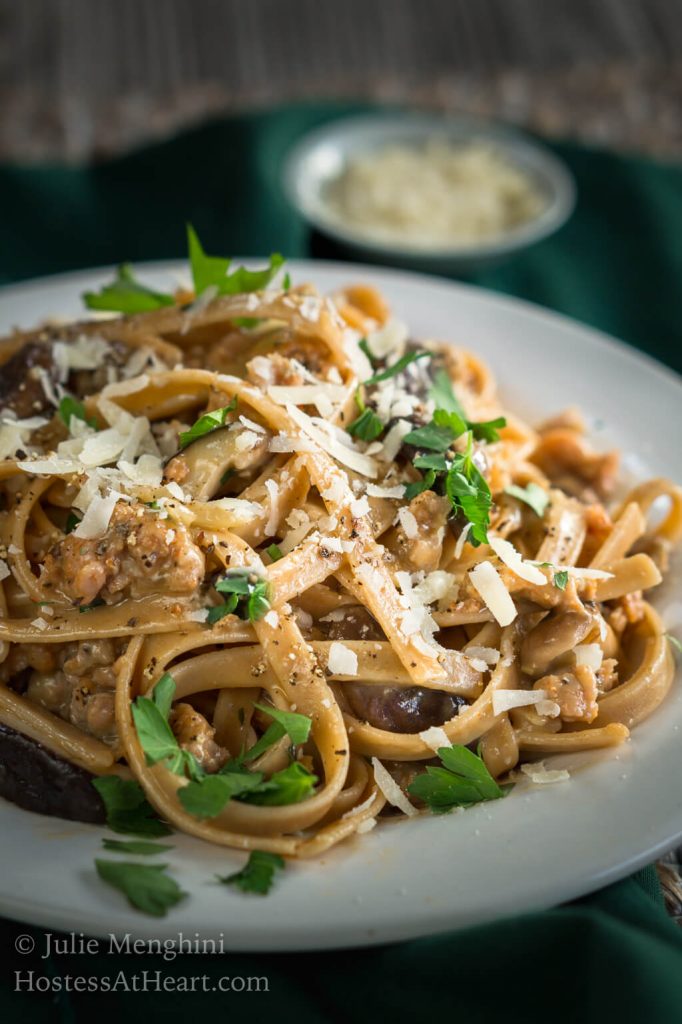 One of the ingredients in this recipe that helps make it healthier is arrowroot powder (also known as arrowroot starch) derived from the tropical arrowroot plant.
It is a gluten-free method to thicken sauces, fillings and even jams and eliminates the use of making a roux which is made with butter and flour as the thickening agent. It also gives the dish a creamy texture and appearance.
I learned of this method from Rocco Dispirito, an author of several books and he's known for taking fat-laden high-calorie Italian food and trimming the fat and calories.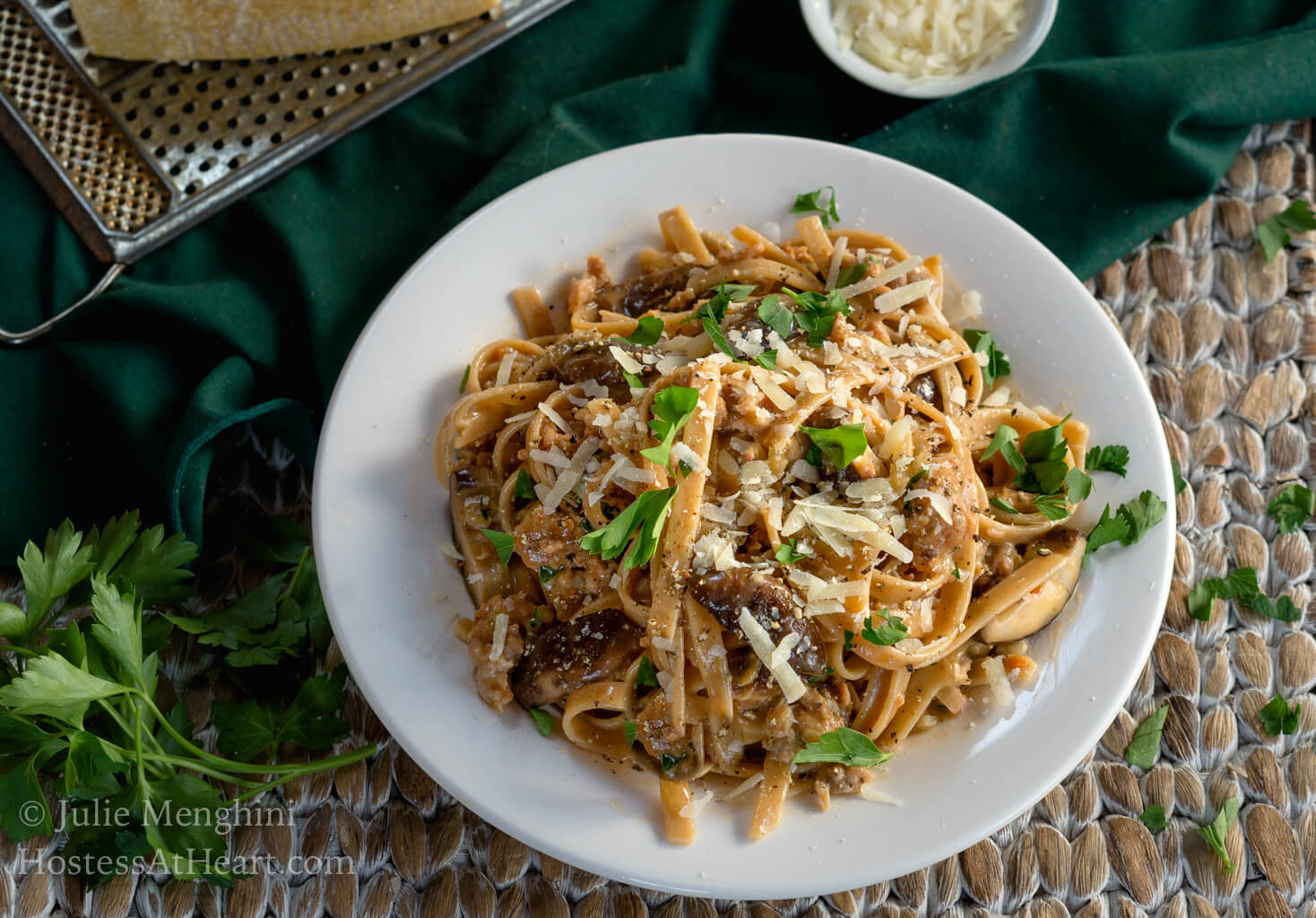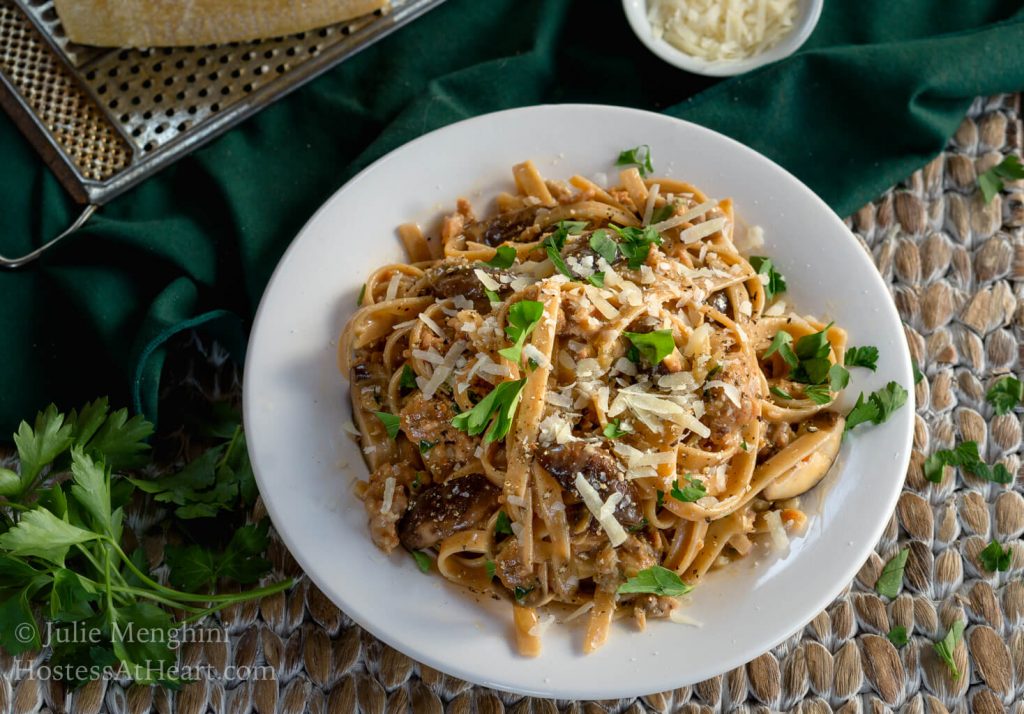 Since you and I have been friends for quite a while, you know that I am kind of an organization nut in the kitchen so I had all my ingredients ready to go before I got started making this recipe.
Even so, by the time I was done playing mad chemist with this recipe, my kitchen looked like a bomb had gone off. John walked in and thought we had been ransacked.
This dish comes together quickly so I really recommend having everything together before you start.
Here are a few more pasta dishes I think you'll like
Don't have time to make it now?

Pin it

for later!
I guess destroying my kitchen developing this recipe was definitely worth it. Since making this recipe over and over, I have averted the original chaos.
I would love it if you enjoy this recipe that you will leave me a comment and rate the recipe with 5 stars! ⭐️⭐️⭐️⭐️⭐️
Fettuccine with Sausage and Mushrooms
If you love a great pasta dish with over the top rich deliciousness, you're going to love Fettuccine with Sausage and Mushrooms. Best of all it's heart and figure friendly!
Ingredients
8

oz

whole wheat Fettuccine pasta

cooked al dente

1

lb

mushrooms

roughly chopped

1/2

cup

yellow onion

diced

5

cloves

garlic

minced

9

oz

turkey sausage

browned and drained.

2

cups

chicken stock

homemade or purchased

1

cup

parmesan cheese

grated

4

tsp

arrowroot powder

Olive oil

extra virgin

salt and pepper

1/4

cup

parsley

chopped
Instructions
Drizzle olive oil into a skillet and when hot add onion and mushrooms. Cook until onions begin to soften, about 3 minutes. Add garlic and remove from the heat.

Heat cooked sausage and chicken stock together in a large skillet or dutch oven. Stir arrowroot powder and 1/4 cup water together in a cup or small bowl until combined. Pour the arrowroot and water mixture into the sausage and stir until it begins to thicken. Add onions, mushrooms, garlic and about 2/3 of the parmesan cheese. Stir to combine and then add the cooked Fettuccine noodles and stir to combine. Salt and pepper to taste

Add chopped parsley if using. Serve immediately and garnish with remaining parmesan cheese.
Notes
I used an Italian flavored turkey sausage. Don't use a breakfast sausage.
Nutrition
Calories:
491
kcal
|
Carbohydrates:
58
g
|
Protein:
36
g
|
Fat:
14
g
|
Saturated Fat:
5
g
|
Cholesterol:
68
mg
|
Sodium:
964
mg
|
Potassium:
863
mg
|
Fiber:
1
g
|
Sugar:
5
g
|
Vitamin A:
560
IU
|
Vitamin C:
11.7
mg
|
Calcium:
354
mg
|
Iron:
4.1
mg
This recipe was calculated using the exact brands and measurements I used to make this recipe. If you are following a strict diet please note changing anything will cause the nutritional info to change. My calculations are intended as a guide only.
Do some of your recipes require that you destroy the place? Come on, I love those stories!
Pour yourself a nice glass of wine and a slice of great crusty bread. You deserve it! Cheers.
This is definitely a comfort dish just like these recipes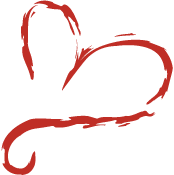 Thank you from the bottom of my heart for spending some time with me today!