If you like sweet bread, especially sweet chocolate bread, this Sweet Russian Chocolate Braid is for you! It is soft and tender and filled with pastry cream.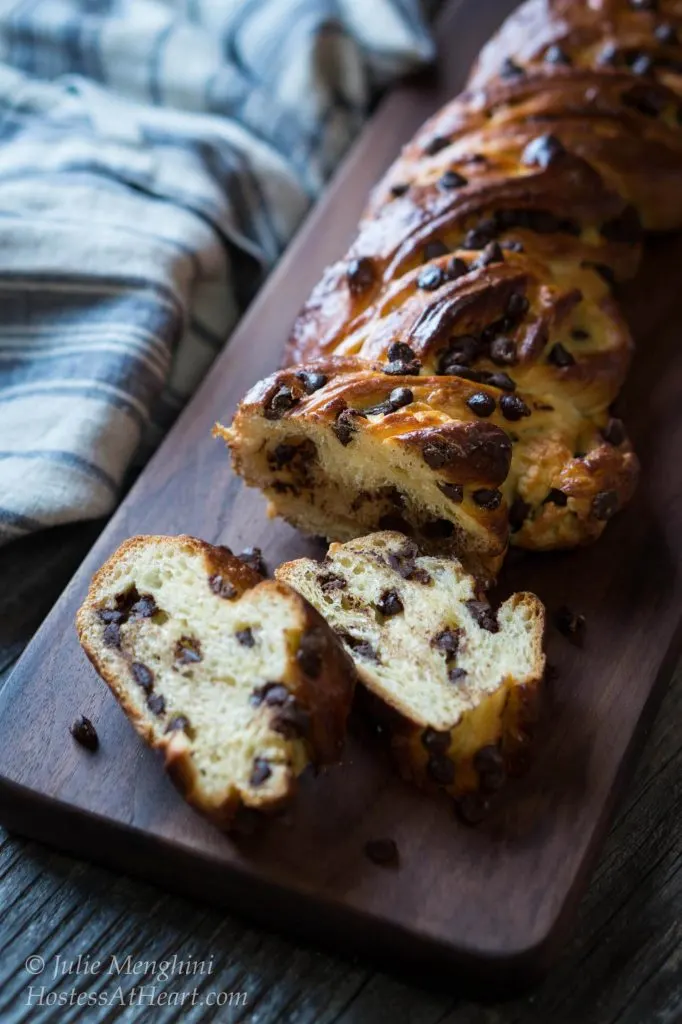 I was given some beautiful books over Christmas on baking bread, and I just couldn't wait to dive into them. Months later they were still waiting patiently on my coffee table. That is until I laid eyes of the Sweet Russian Chocolate Braid.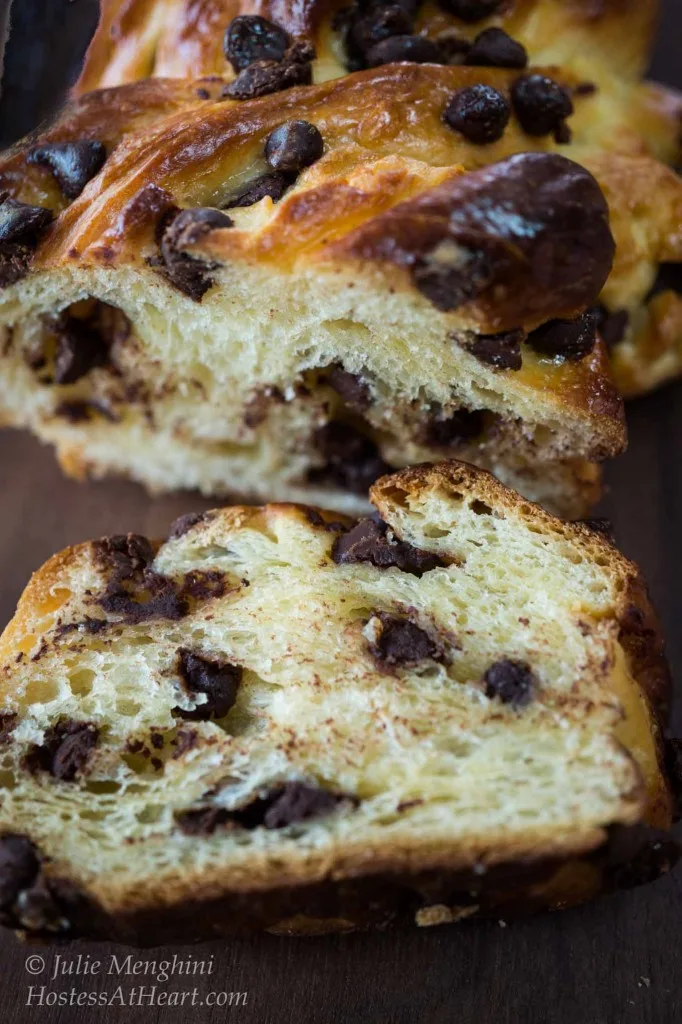 This month's Bread Bakers is hosted by Shireen at Ruchik Randhap (Delicious Cooking). The theme is Cacao, cocoa or carob in any form. Well, I love chocolate as much as I do bread so this was one month I didn't want to miss.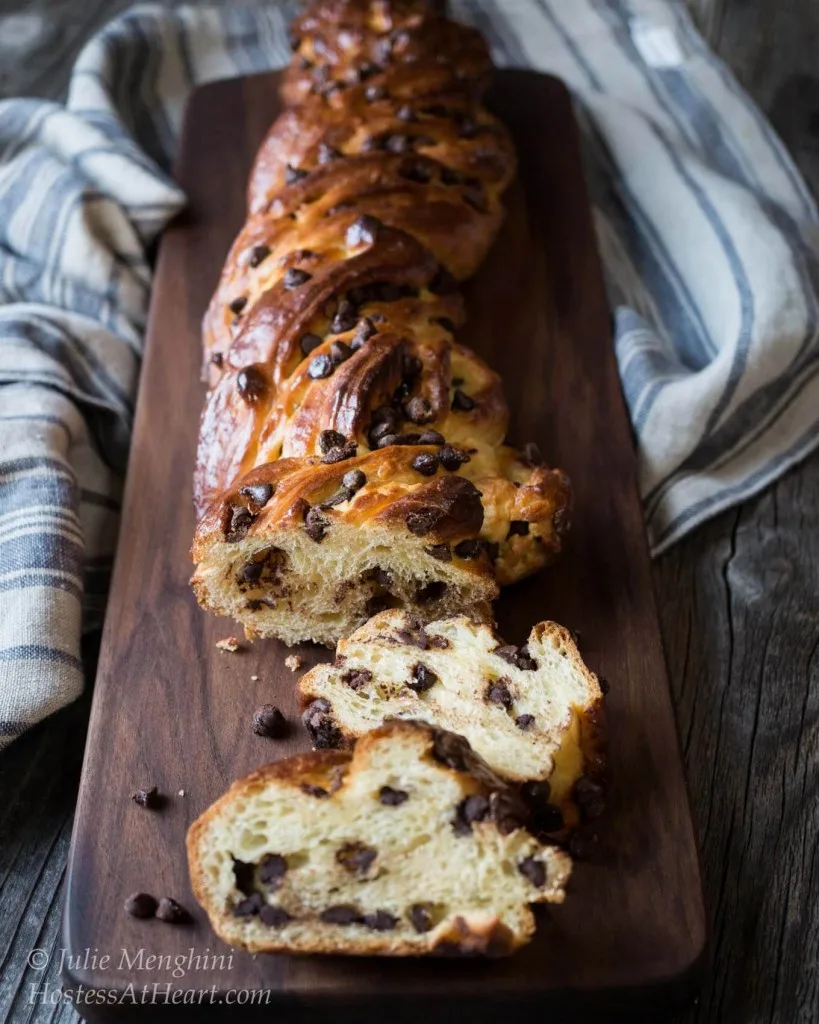 I always choose something that I haven't made before. When I read the recipe and technique of the Sweet Russian Chocolate Braid in "The Best of Fine Cooking, Breads addition", I wanted to give it a try.
It looked gorgeous and made my chocolate-loving heart beat a little faster. The dough was difficult to work with. It was very wet and sticky.
The recipe said this was normal. So while delicious, mine doesn't exactly resemble the braid in the book, I'm o.k. with that though because I think it still turned out gorgeous!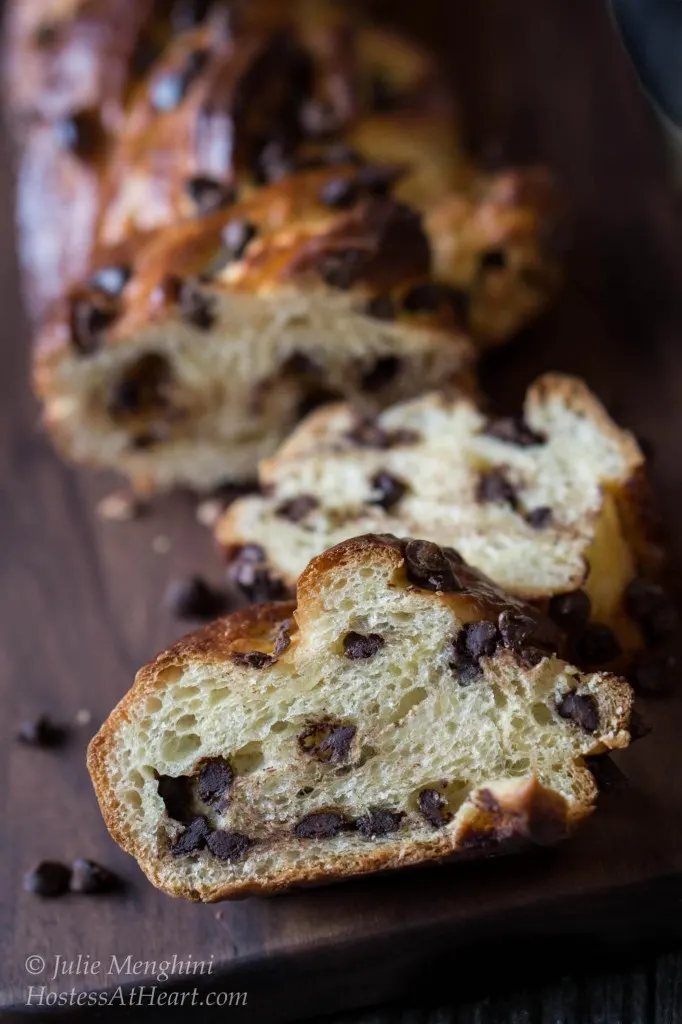 For more delicious bread, check out the recipes for other Bread Baker participants.
Breads with Cocoa, Cacao or Carob in any form
#BreadBakers is a group of bread loving bakers who get together once a month to bake bread with a common ingredient or theme. Follow our Pinterest board right here. Links are also updated each month on this home page.
We take turns hosting each month and choosing the theme/ingredient.
If you are a food blogger and would like to join us, just send Stacy an email with your blog URL to [email protected].
Here are a couple more of my favorite Bread Bakers posts!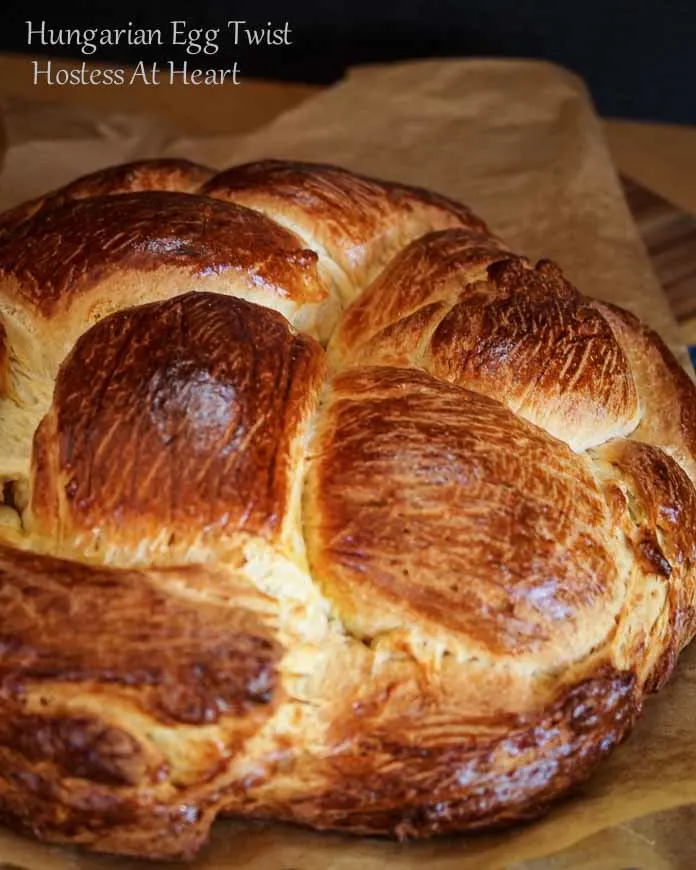 <
p style="text-align: center;">Cherry Almond Kugelhopf Bread Recipe