This Asian Inspired Soba Noodle Salad recipe is a great recipe to take to a potluck or for lunch at work. Add chicken or shrimp and you have a quick and delicious dinner.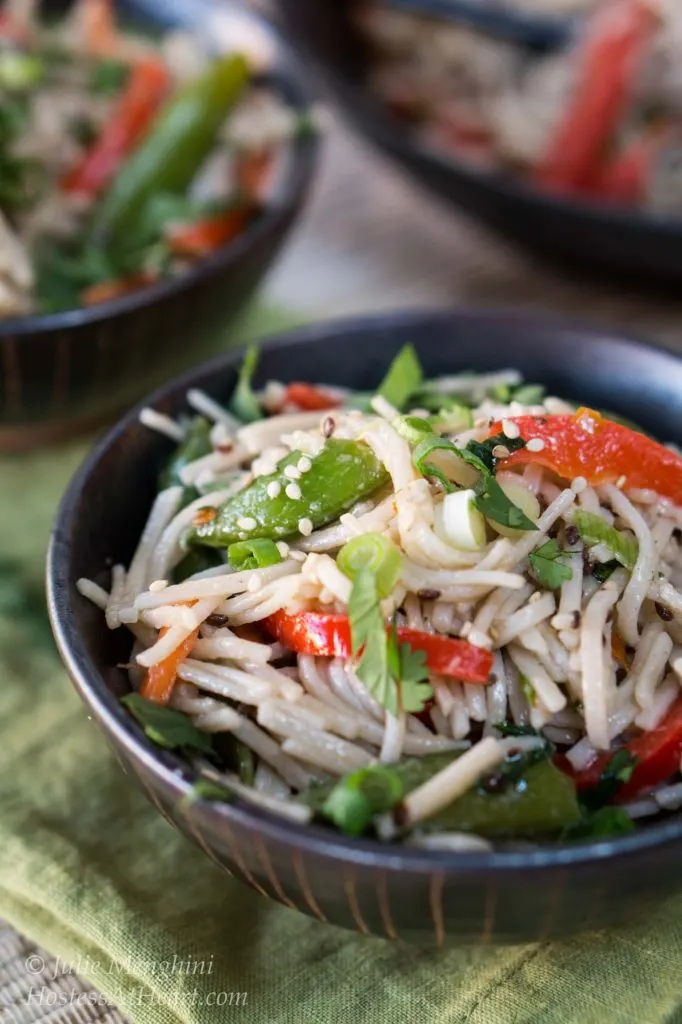 This Asian Inspired Soba Noodle Salad recipe is fresh and crisp. It a celebration of flavors and textures that make it a great side to any meal.
After months of cloudy days, we're finally seeing a hint of spring.
For John and I, that means bike rides, hiking, and eating a little different. By eating differently I mean replacing the heavier comfort food that kept us hibernating and in a warm fuzzy fog, to a lighter, I'm waking up, kind of food.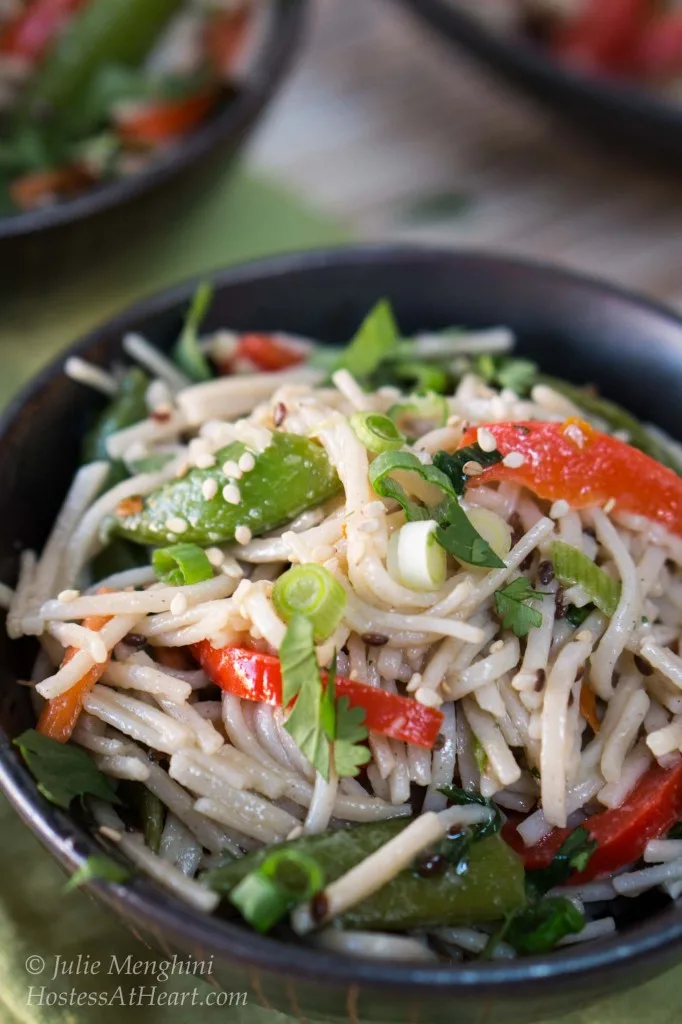 What is a Soba noodle?
Soba noodles are a thin Japanese noodle made from buckwheat flour.
They are yummy and cook in only 4 minutes!
This noodle is versatile because they're delicious cold and just beg you to add a bunch of veggies and a nice vinaigrette or sauce.
You can make them organic and are gluten free as well.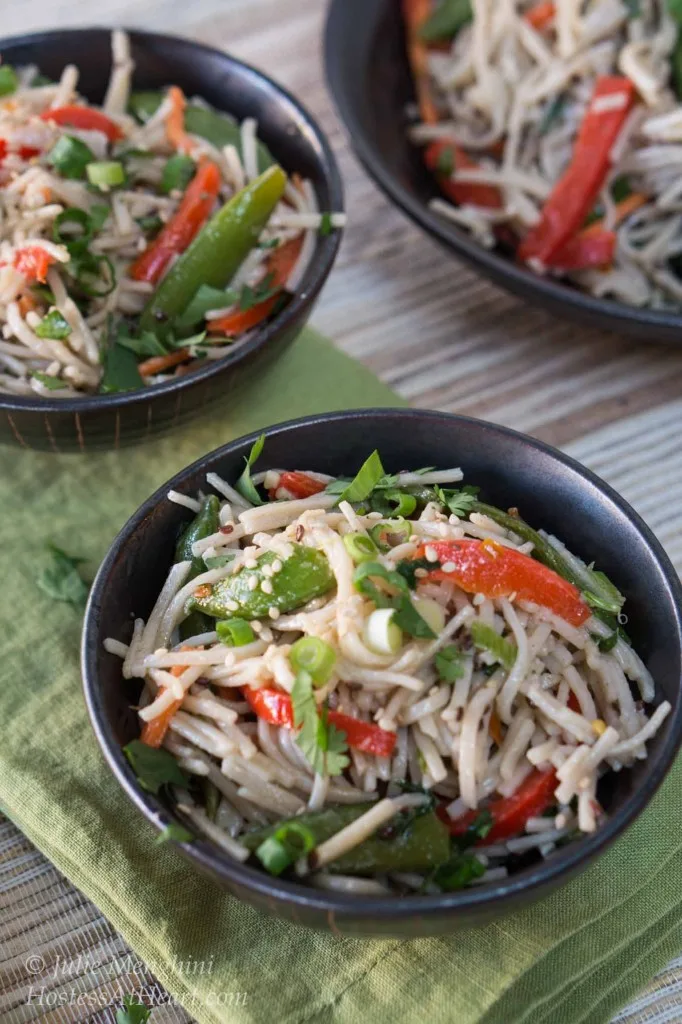 We served this salad as a side dish.
You could easily eat it as a main meal and add chicken or shrimp as other options.
It would be a great dish to take to a potluck or to work for lunch because you can make it ahead of time and it stays for days in the refrigerator.
Like any pasta don't overcook it and it will not get soggy.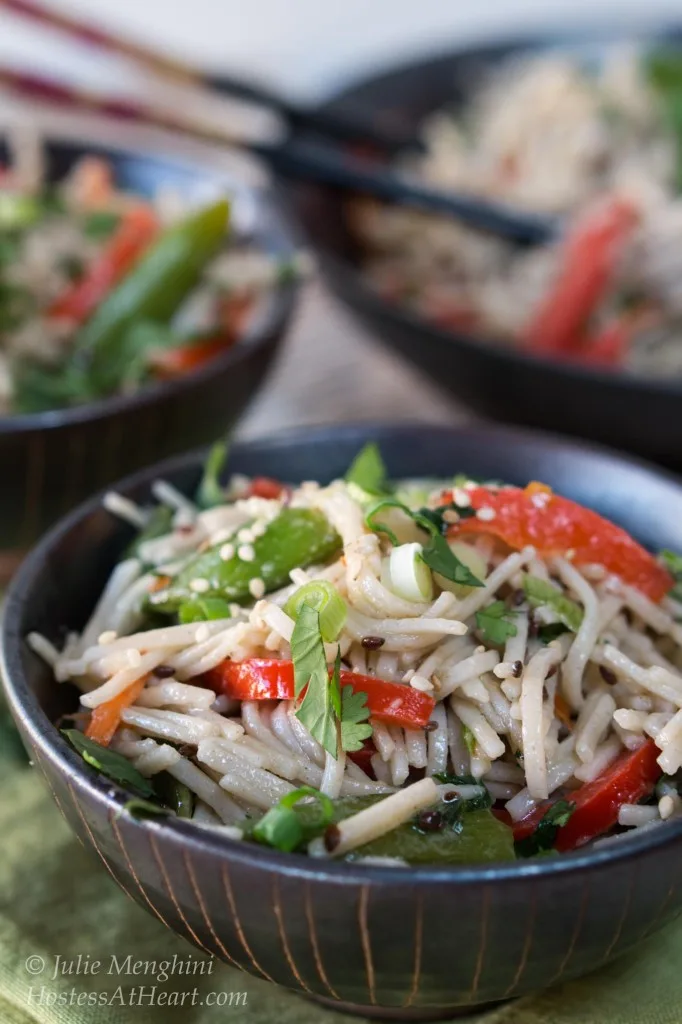 How to Make Soba Noodle Salad
We used a pasta cooker to cook noodles. After removing the noodles, I used the basket to steam my veggies. with the same hot water.
It made this salad really quick to put together and clean up a breeze.
Store this Soba Noodle Salad in the refrigerator and it makes delicious leftovers for a couple of days.
We just love dishes that I can put with other meals, don't you? It sure cuts down on the meal prep time.
Pin it now!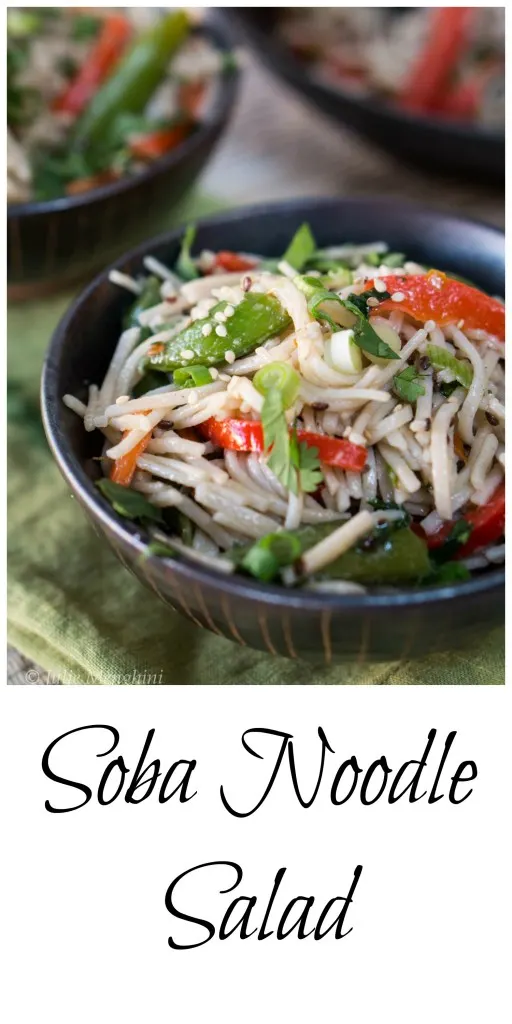 If you are still looking for some great salad ideas, here are a couple of my favorite ones!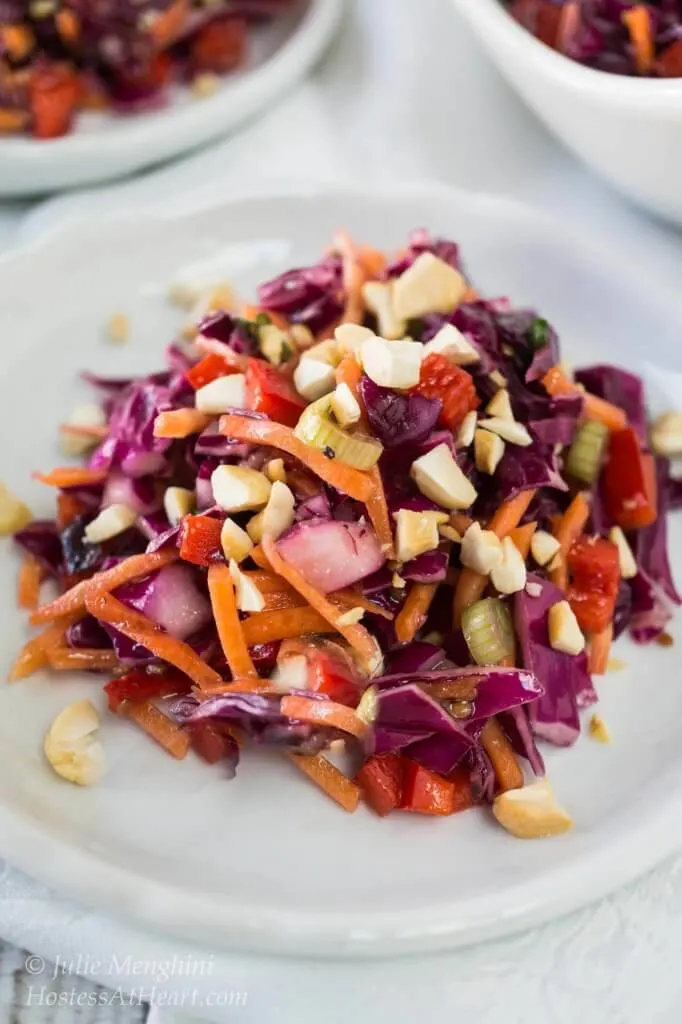 Let's keep in touch! You can find me on Pinterest, Instagram, Facebook, Twitter, and YouTube! Better yet, enter your email address in the box below and never miss a recipe!