Super Yummy Snickerdoodle Bars Recipe combines a sweet buttery sugar cookie with warm cinnamon and vanilla. This bar is guaranteed to become a family favorite.
We have had so many cold and rainy days this Spring. The whole thing puts me in that nesting mode. I just want to spend my days baking and munching. And, no I don't have any idea why my jeans are snug. So over the weekend, I thought about putting some cookies together and started searching the world wide web for inspiration. I made this Super Yummy Snickerdoodle Bars recipe sounded amazing.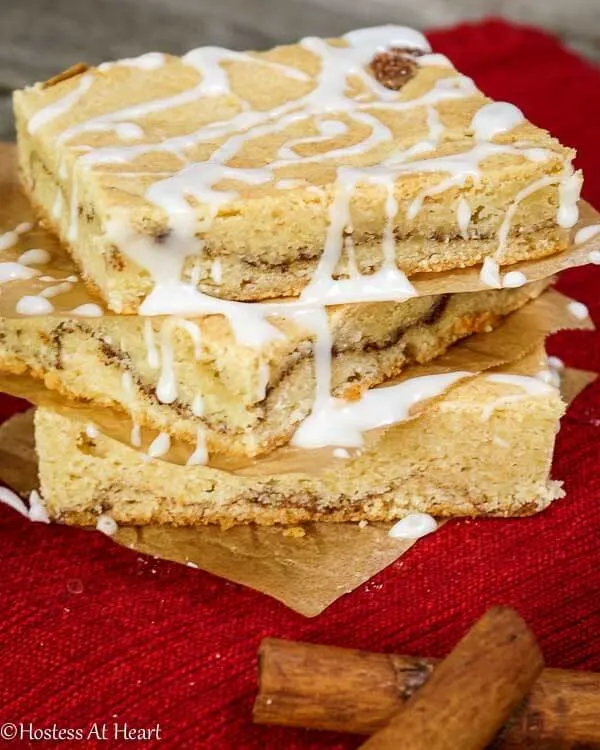 I started backpedaling on the cookie idea once I landed on this recipe for Snickerdoodle Bars by My Baking Addition. I could very easily and quickly combine John's love of Snickerdoodle cookies into a one-pan dessert. I love one-pan desserts because they are so easy to just pour into a pan and bake at once. Don't get me wrong, I still love a good cookie but bars are so convenient and a real time saver.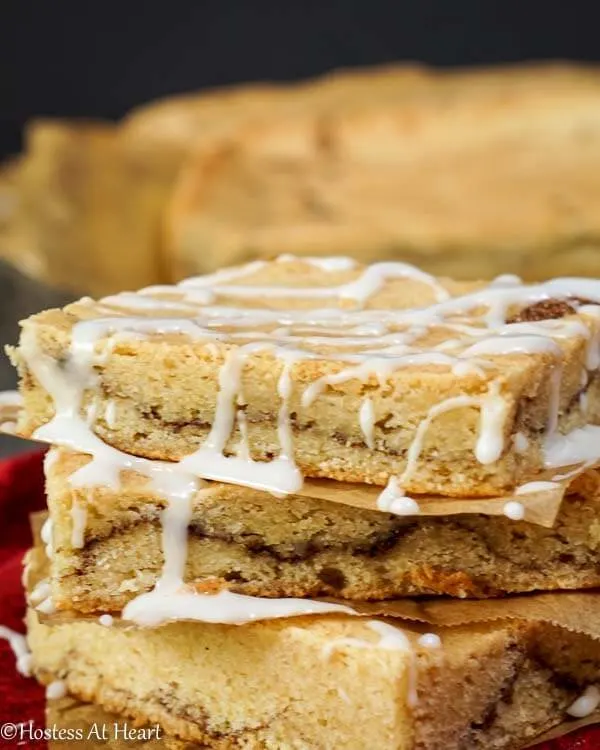 The wonderful thing about these Snickerdoodle bars, besides being quick and easy, is that the ingredients are everything that I generally have on hand. The best thing about these cookie bars is their taste. They are like a soft buttery sugar cookie infused with cinnamon and warm vanilla and then topped with a creamy sugar glaze. They will become one of my go-to treats.
Once I made these bars I determined the title should actually be "Super Yummy Snickerdoodle Bars recipe"! I think you would agree! If you are looking for a couple more Super Yummy Bar recipes, here are a few more of my favorites!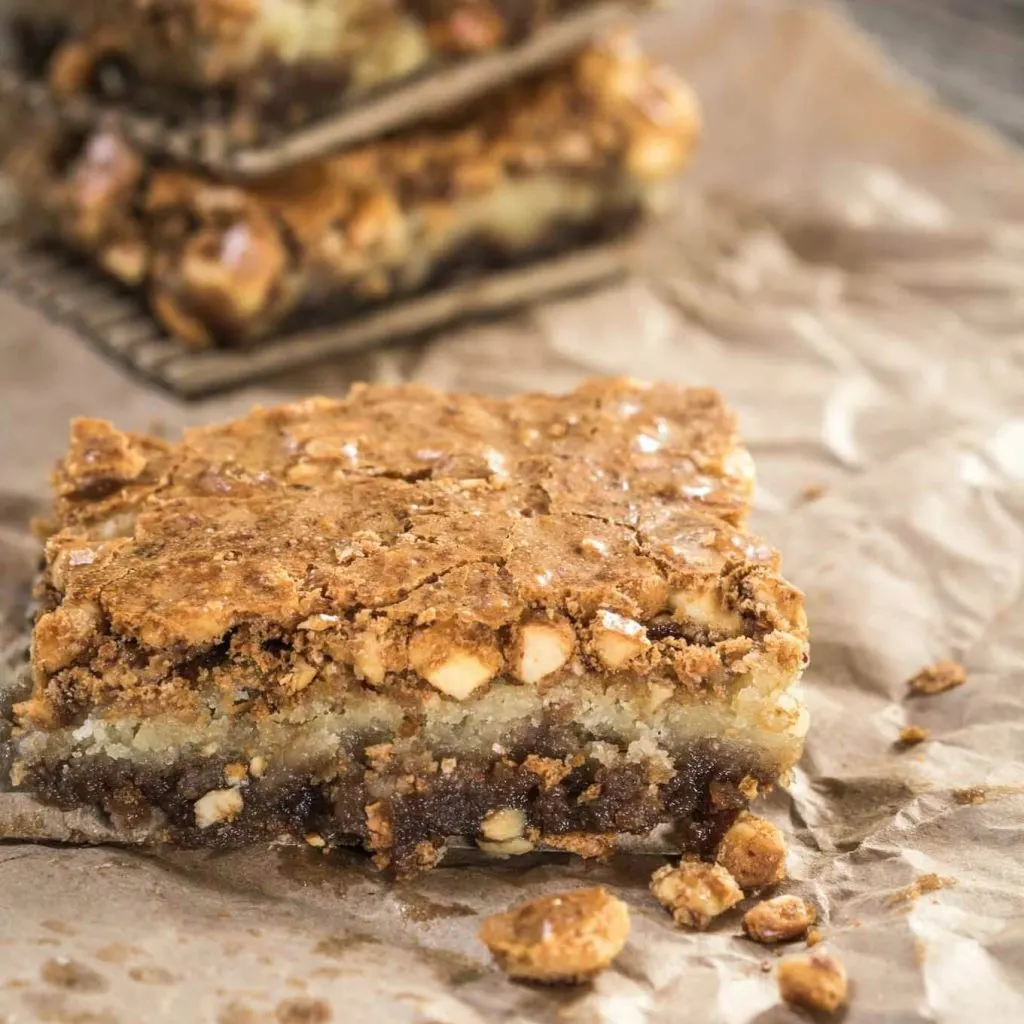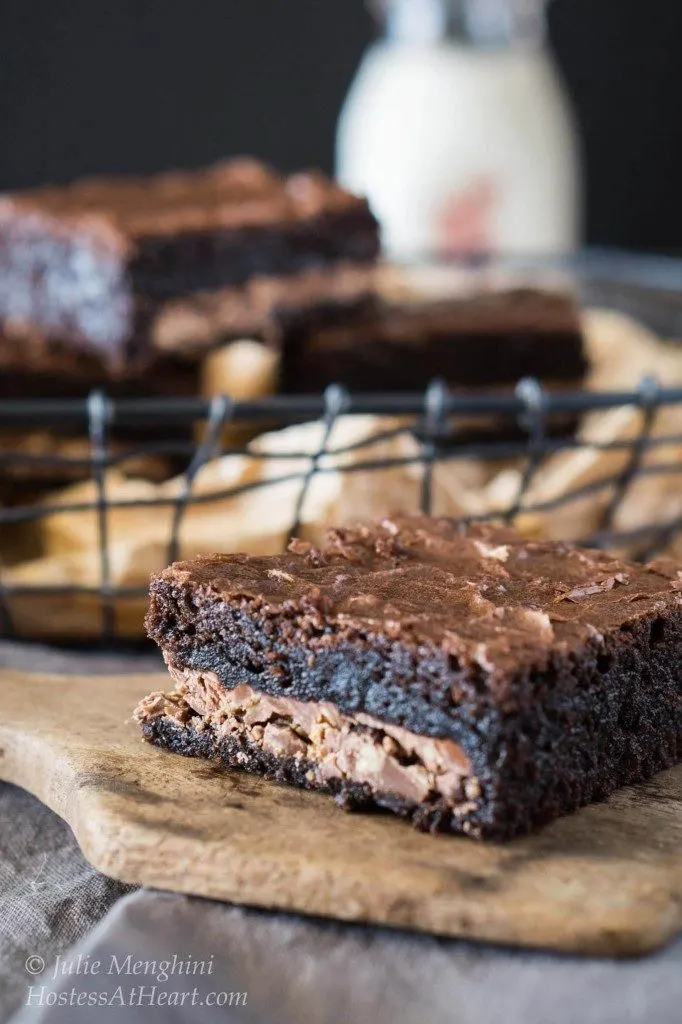 Let's keep in touch! You can find me on Pinterest, Instagram, Facebook, Twitter, and YouTube! Better yet, enter your email address in the box below and never miss a recipe!