This
ooey
gooey Hazelnut Cookie Bar recipe is quick, easy, delicious and best of all semi-homemade. It's perfect for a crowd and easy to share.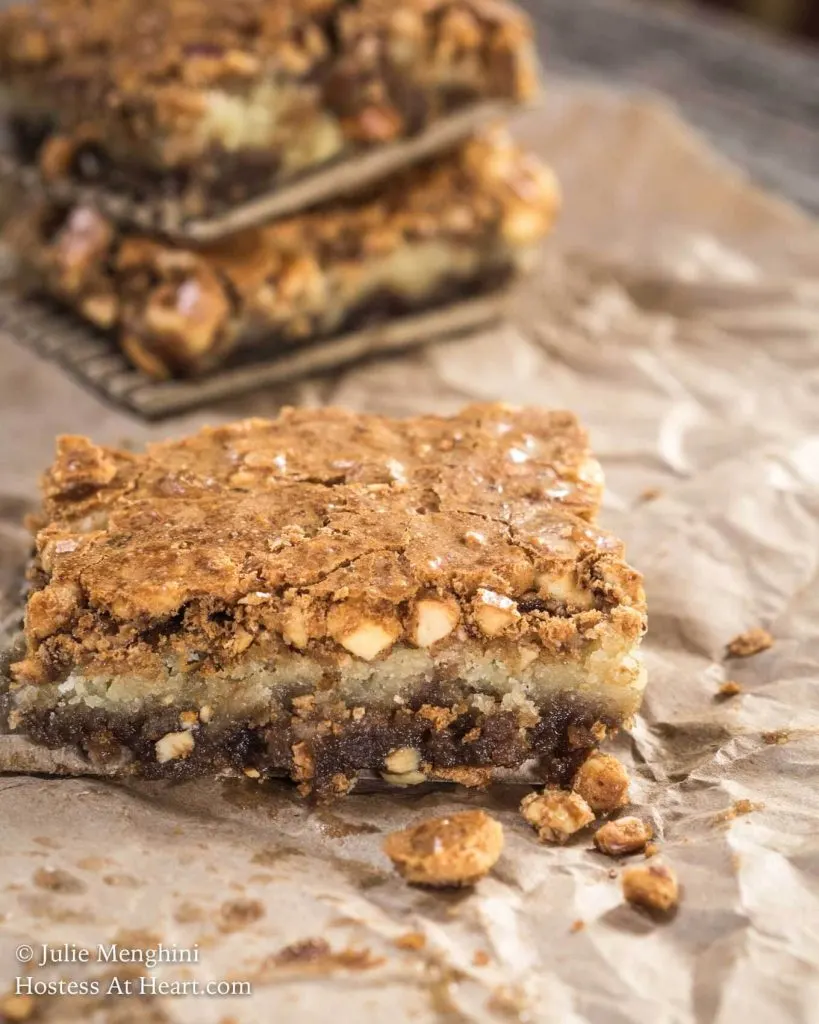 I love cookies, and there are very few varieties that I don't like. Cookies can be time-consuming though so I decided to come up with a new cookie bar. This Easy Hazelnut Cookie Bar is everything and more than what I expected.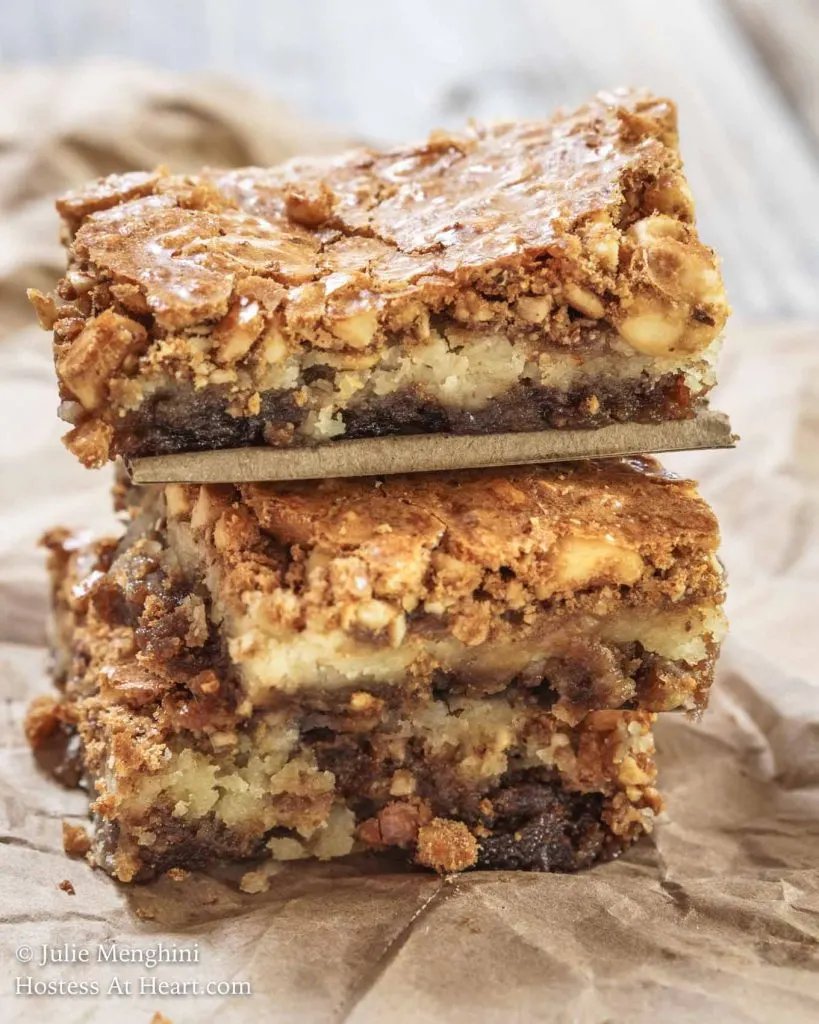 I was looking through one of my food magazines and saw a macadamia bar that looked interesting. As I always do, I started thinking of the changes that I would make. The filling required you to bring it to a boil and cook it like candy with a thermometer. As delicious as I am sure it is, I just didn't want to go to all of that trouble.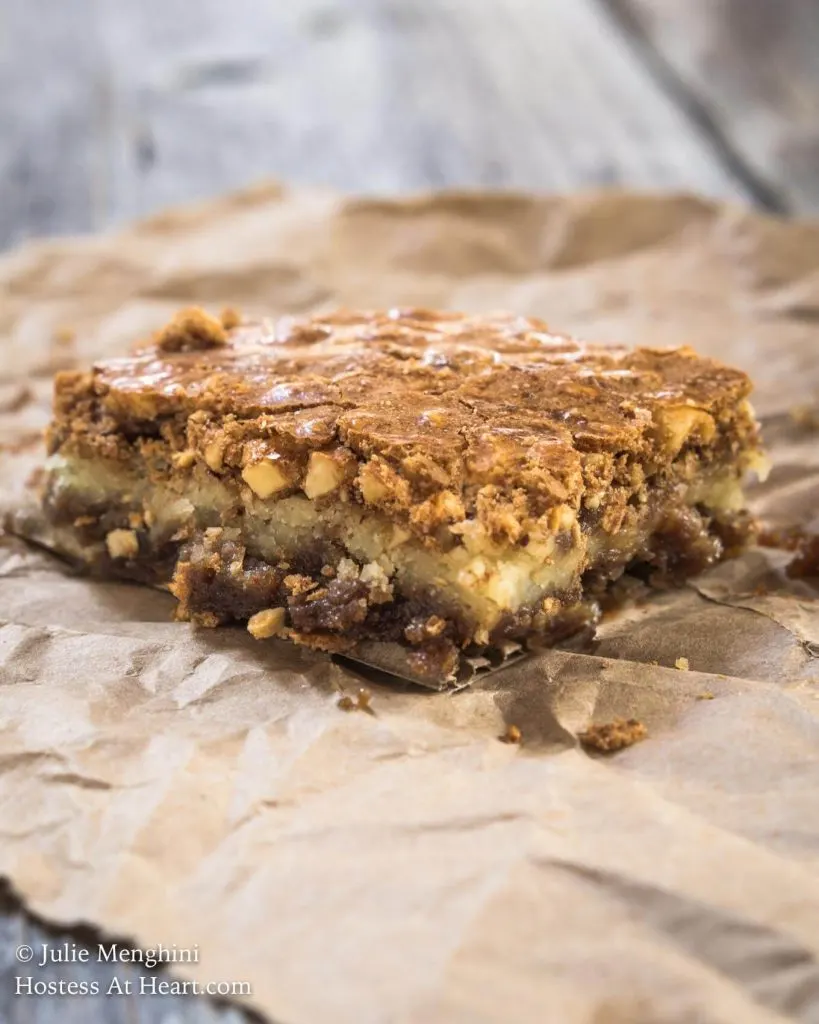 The only thing these bars have in common with the ones that I saw is that they contain nuts. Not macadamias but hazelnuts because I love them. Just like I love these new bars. They baked up like an ooey gooey chocolate Nutella brownie.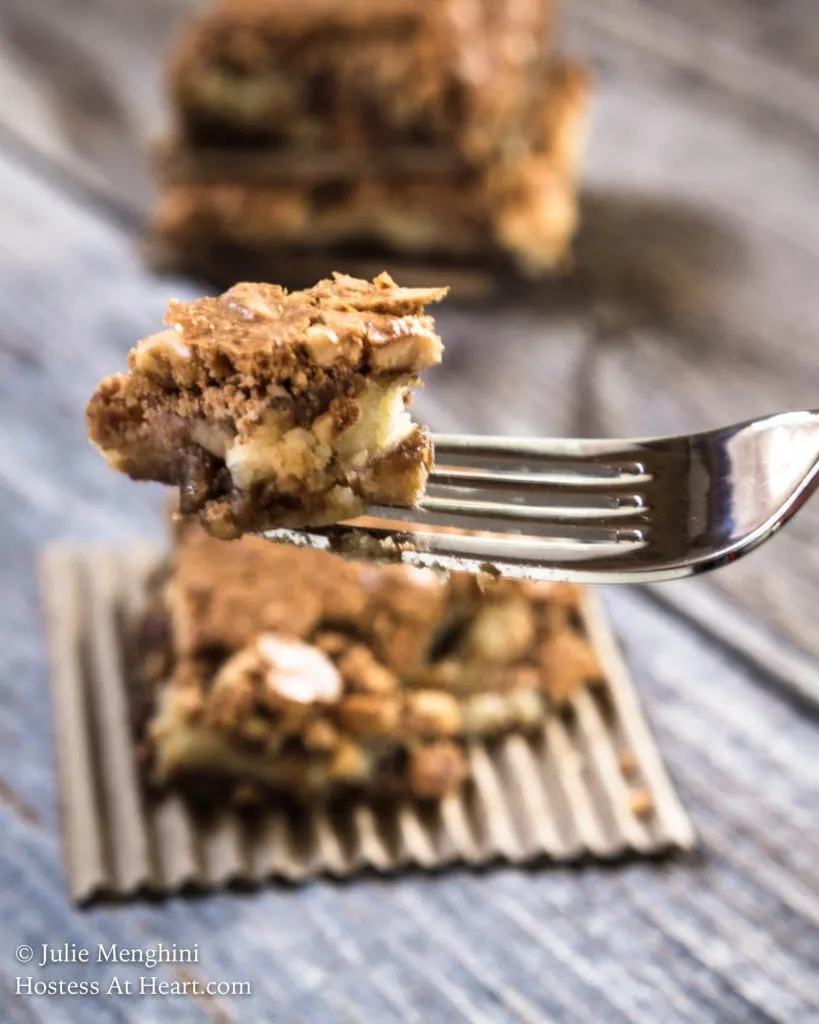 Don't have time to make it now?

Pin it

for later!
In case you haven't been keeping up with Chocotoberfest this year, Hostess At Heart has been up to her eyeballs in chocolate!
Just look!
Let's keep in touch! You can find me on Pinterest, Instagram, Facebook, Twitter, and The Mix! Better yet, enter your email address in the box below and never miss a recipe!
Even though Choctoberfest is coming to an end, there will never be an end, there will never be a shortage of the chocolaty goodness at Hostess At Heart. I hope you'll take a look at some of the other people celebrating with their amazing chocolate recipes too.

An InLinkz Link-up