Dark Chocolate Baked Donuts are chocolatey, tender and fluffy. They're great for breakfast but can also step in as dessert and baking didn't sacrifice taste.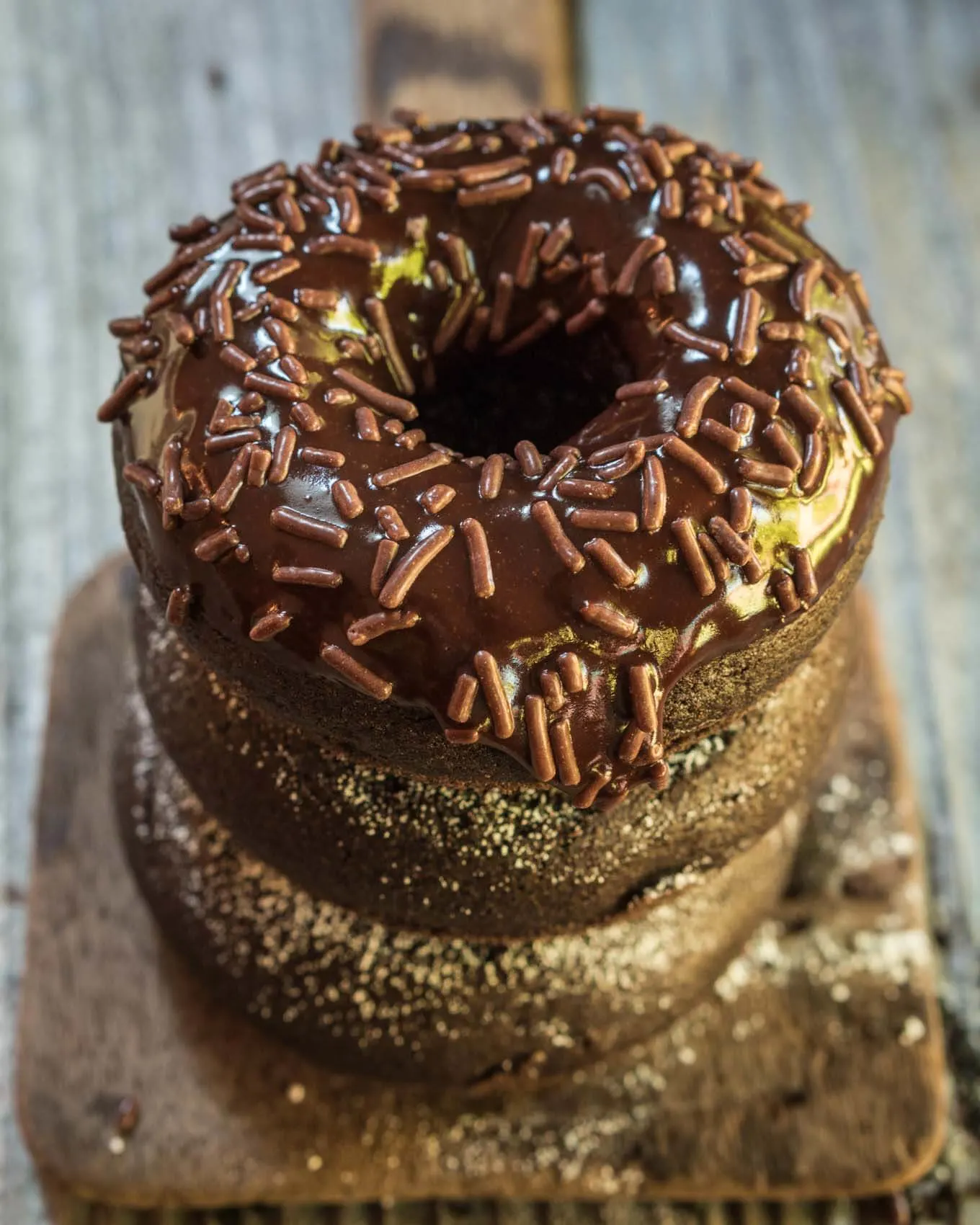 Do you have one of those foods that you have a heck of a time resisting? I do, I LOVE fried pastries like apple fritters and old fashioned donuts. In celebration of #Choctoberfest, I decided to splurge my love of chocolate with my love of pastries. Baking instead of frying wasn't a sacrifice in the case of my Dark Chocolate Baked Donuts, however!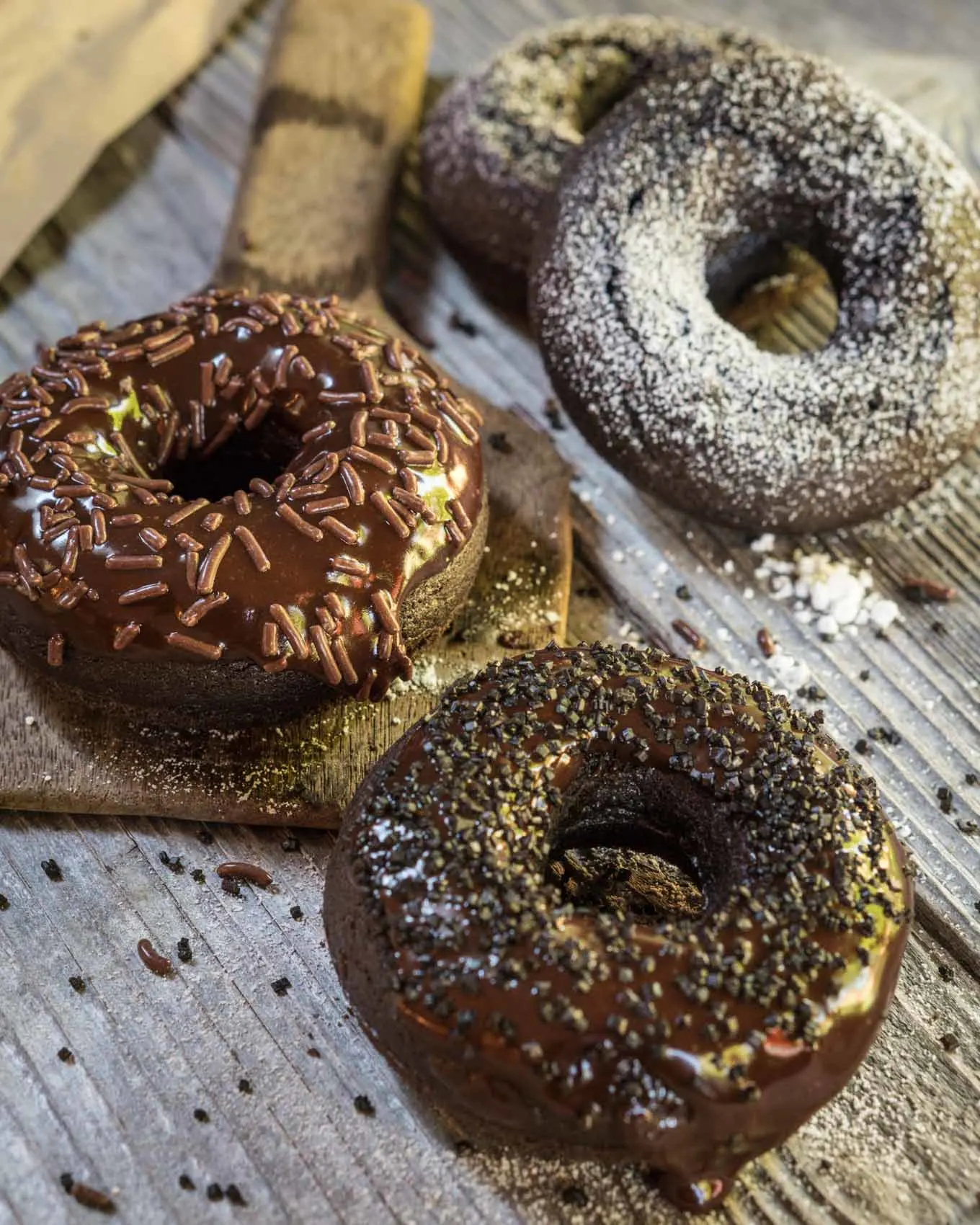 When I was a child, my grandmother would stop at a commercial bakery and buy day-old donuts. We loved those donuts and always dipped them in milk or coffee. I think dipping was required so they didn't stick in our throats because they were dense and on the dry side.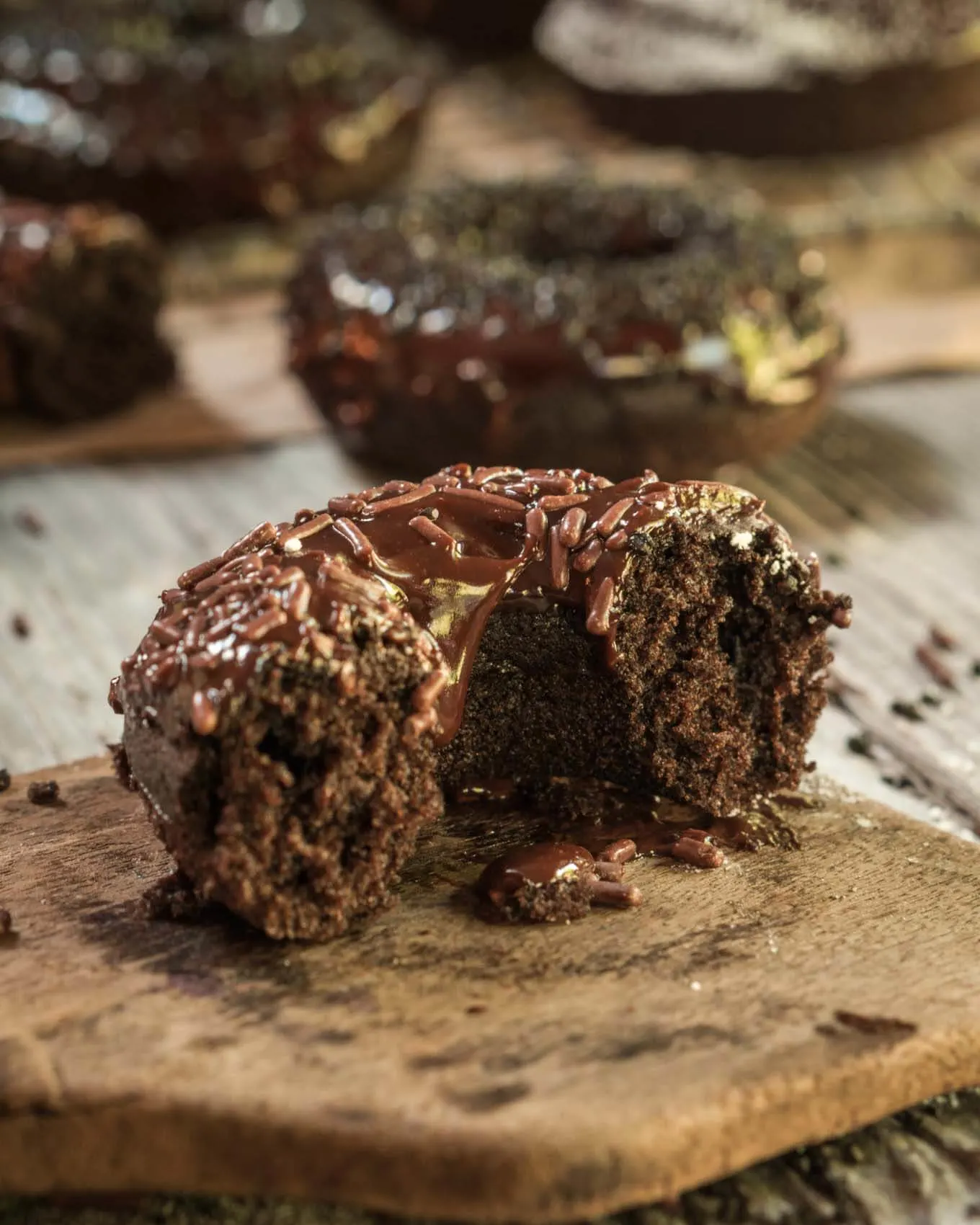 When it comes to chocolate, John and I love the good dark stuff. Milk chocolate doesn't exist in our house. So my donuts had to taste rich with great chocolate. I also wanted these donuts to be tender, moist, and fluffy. Can donuts be fluffy?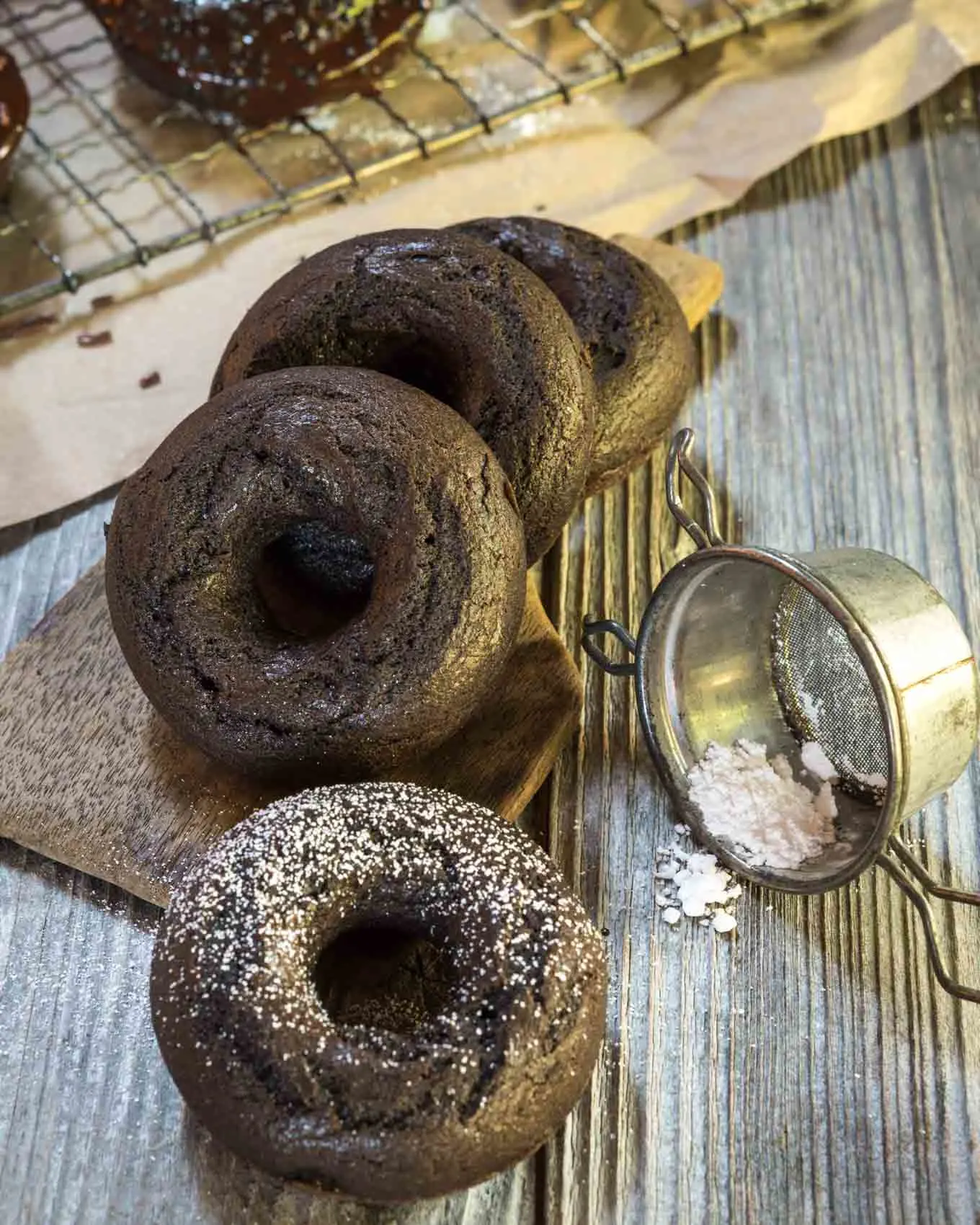 The morning I made these I shared the photo with some friends of ours that we had dinner with that evening. Guess what we had for dessert? Yep, Dark Chocolate Baked Donuts. Even though they were best right after I made them, they were still chocolatey, tender, moist and fluffy that evening!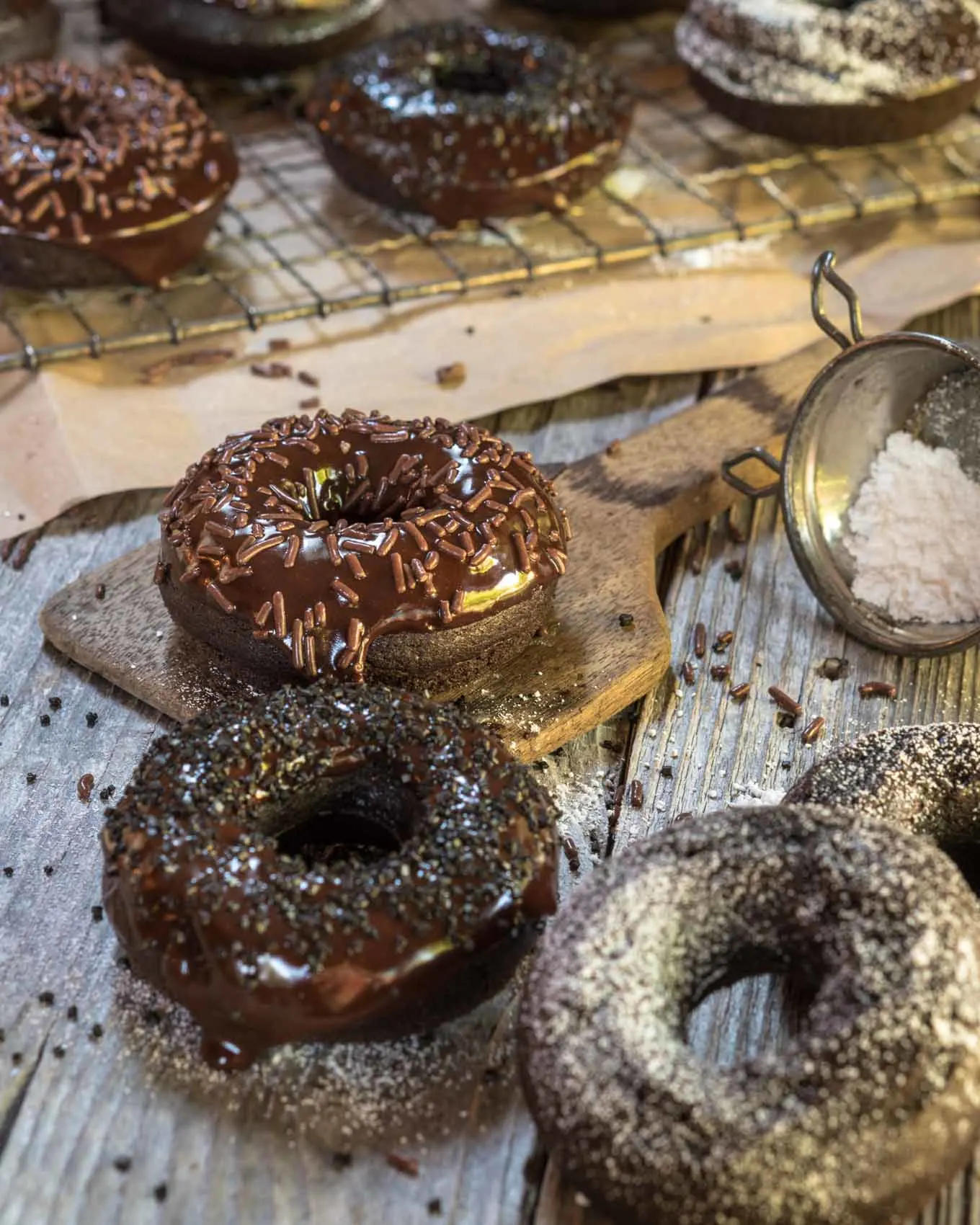 If you're a donut lover like me, here are a few recipes you may like
This post was previously shared with Fiesta Friday and Saucy Saturdays!
Let's keep in touch! You can find me on Pinterest, Instagram, Facebook, and Twitter! Better yet, enter your email address in the box below and never miss a recipe!
Don't have time to make them now?

Pin it

for later!