Spice Cake Donuts with Vanilla Bean Glaze are just delicious. Best of all they are baked and don't require yeast so you can make them in a jiffy!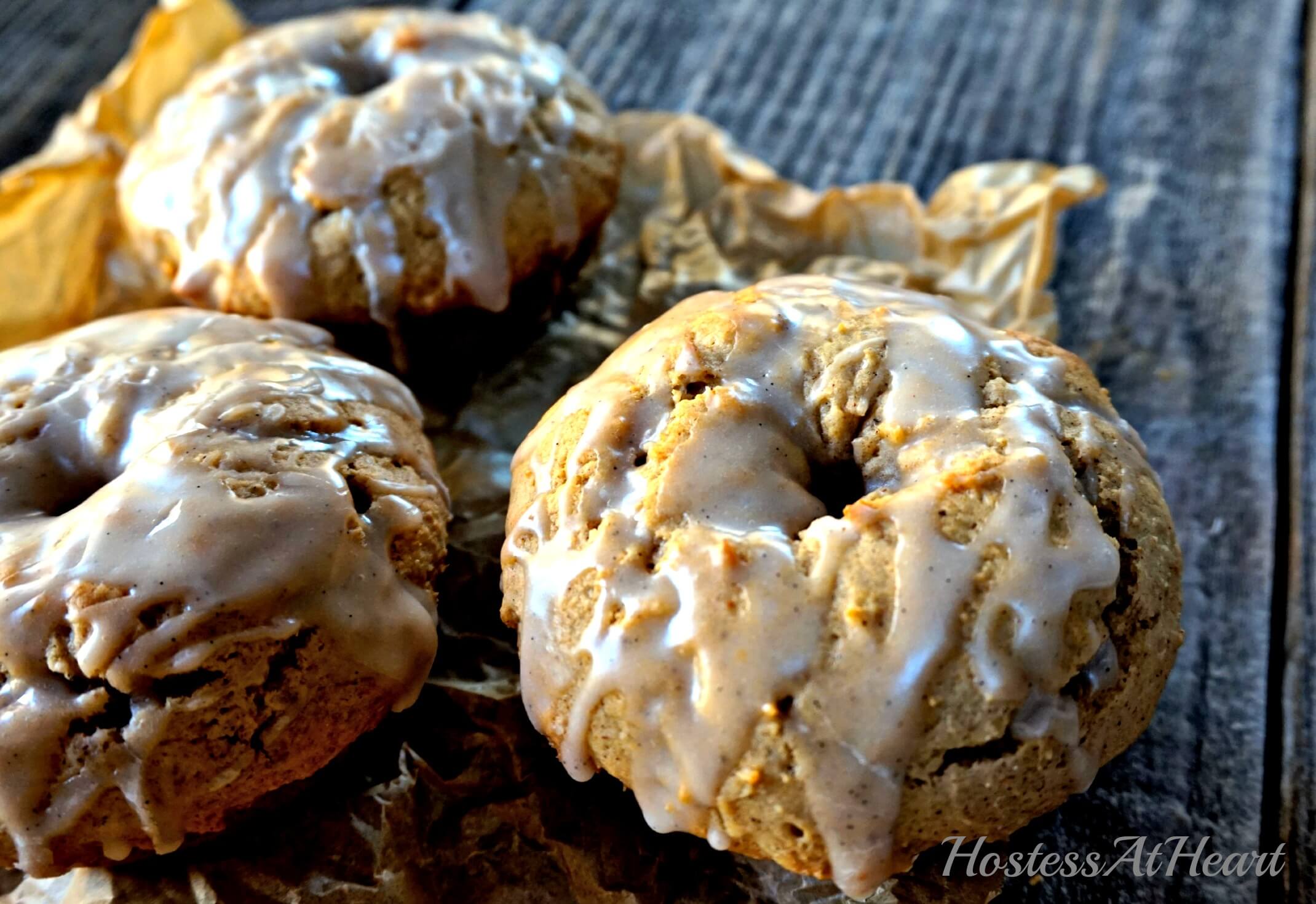 I grew up in a pretty small community where everyone watched out for everyone. Even when you didn't want them to. If you acted poorly, your mamma was going to miraculously find out before your fanny had a chance to get through the screen door. That was the bummer part of living in a small community.
The benefit of it was that you had the freedom to traipse about by yourself at a much younger age than what children can now. On Saturday mornings my sister and I would wake my mother and beg her to let us walk up town to the local cafe and buy a sack of freshly made donuts. It didn't take much begging because we inherited our sweet tooth from my mother. She would give us a dollar, and off we would go anticipating enjoying these homemade goodies.
There have been some amazing pictures of donuts showing up around the internet lately just begging their way into my kitchen. I've been able to resist the fried version, but once the baked ones showed up, I knew I had to break down and buy myself a donut pan so that I could bake up some of these little beauties.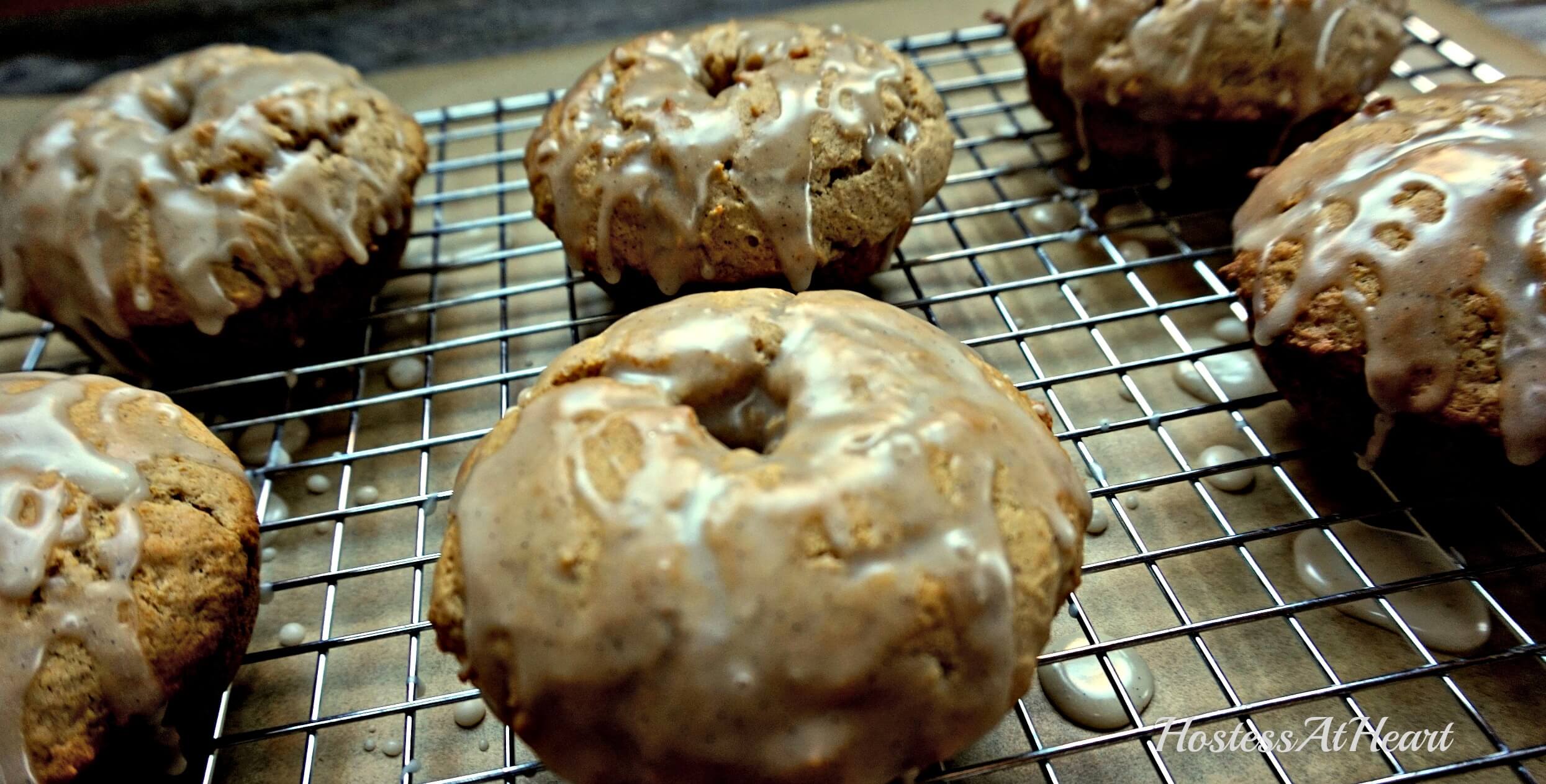 I woke up early Sunday morning and thought today is the day that my donut pan is going to be making it's virgin voyage into the depths of my oven. I started surfing for recipes as my mind chanted "I want donuts now!" I immediately eliminated recipes that called for yeast and a raising time. It was early, but I was out of donut patience. I landed on a recipe that looked very easy and could find it's self on my table fairly quickly.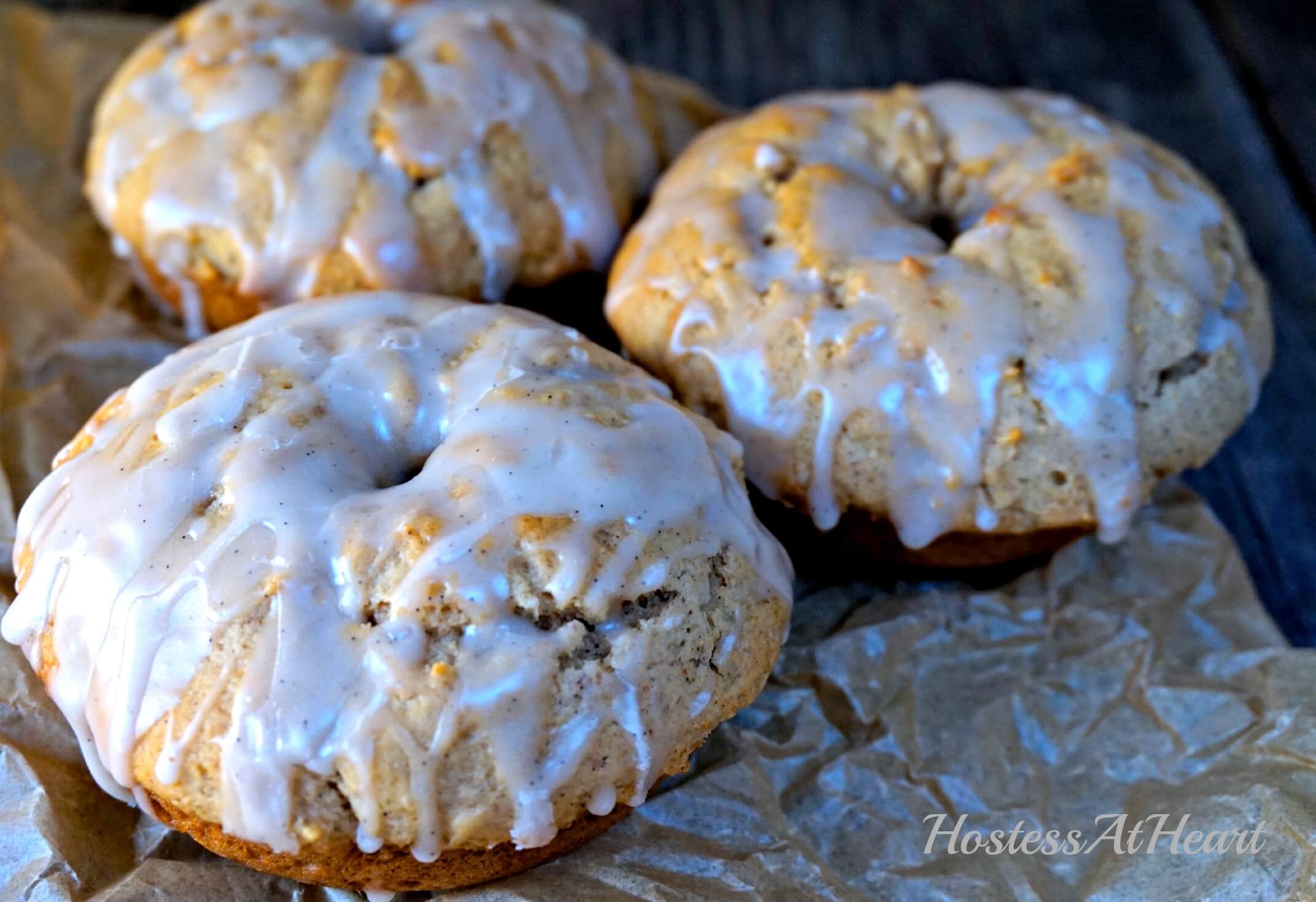 These donuts had a yummy moist interior. The glaze dripped into the craggy exterior so each bite was sweet and spicey. I am not even going to apologize for over filling my pan so that the holes aren't perfectly round. I loved them just as they are. For a little extra personalized love, you could top with chopped nuts, coconut, sprinkles, or whatever you or your crowd want.
Still looking for yummy baked goods for breakfast? How about Chocolate Malt Sweet Rolls?
Let's keep in touch! You can find me on Facebook, Twitter, Pinterest, Instagram, Google +, and Bloglovin