This shop has been compensated by Collective Bias, Inc. and its advertiser. All opinions are mine alone. #CollectiveBias #MMSFlavorVote #Walmart #ad
M&M's® Honey Nut Cookies taste like a big ole hug. They are warm from the fresh honey and the delicious flavor of the M&M's® Honey Nut candy gives these cookies a sweet nutty flavor.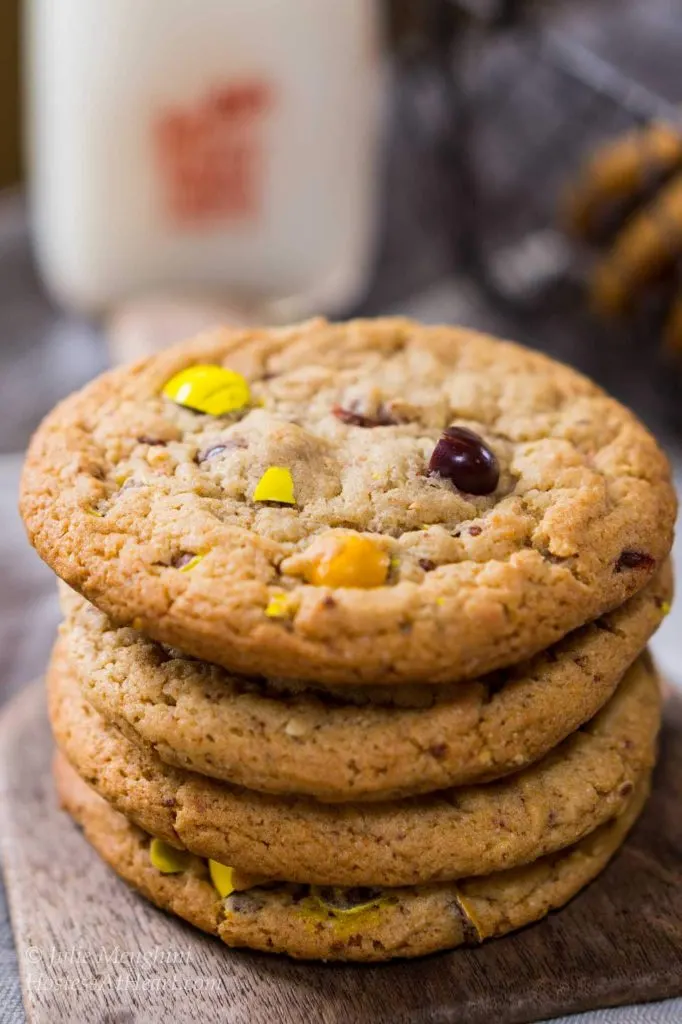 I've been a M&M's® Peanut candy fanatic for as long as I can remember. I just love deconstructing these little candies from the crunchy shell to the chocolate and then to the peanut in the center. When John and I travel, we always have a stash of M&M's® Peanut candy with us. Next time I'll be taking these M&M's® Honey Nut Cookies too.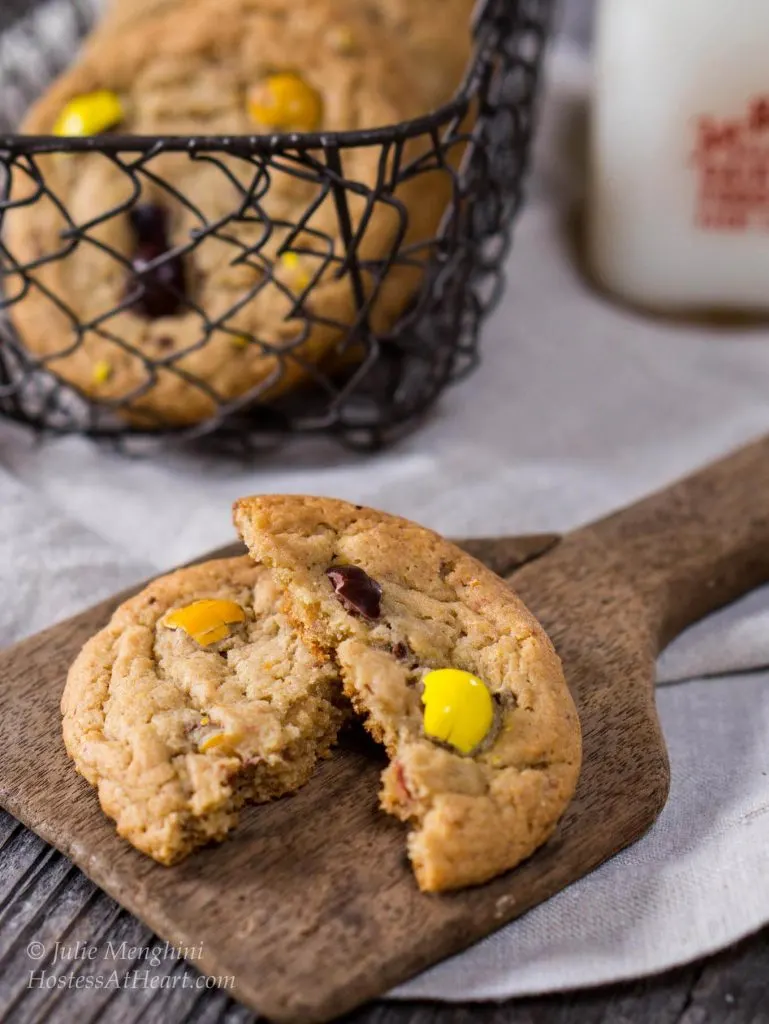 True story! I'm always a little intimidated when we go through customs when entering another country. I never try to smuggle dangerous liquids or firearms into other countries, so you wouldn't think that I would have a thing to worry about right? Wrong, I usually have my stash of M&M's® Peanut candy with me, and I'm afraid that they're going to take them away from me or put me in foreign food jail or something.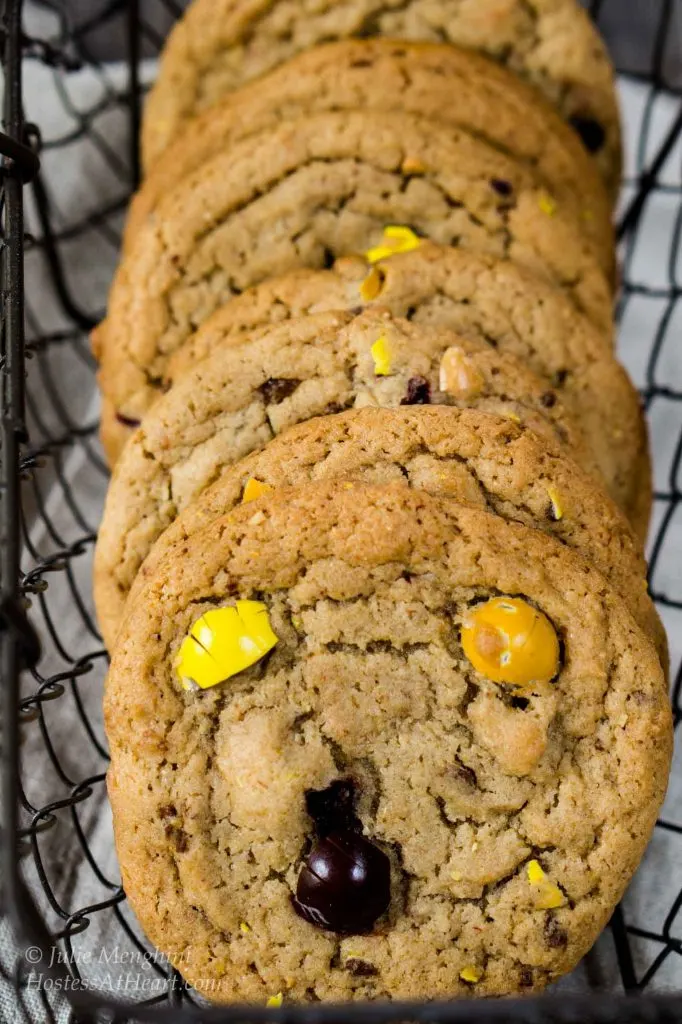 When I heard about the new M&M's® Coffee Nut, M&M's® Chili Nut and M&M's® Honey Nut Flavor Vote contest, I was really excited to try them. Maybe just a little too excited? I took off for our closest local Walmart store to pick up my stash before everyone else beat me to it. Well, it's a good thing that I did because they were quickly being snatched up! It was so easy to find them because they were up front and center, just like they deserve to be. I also picked up everything else on my list too. Walmart is a one-stop shop where I can get everything at once. Love that!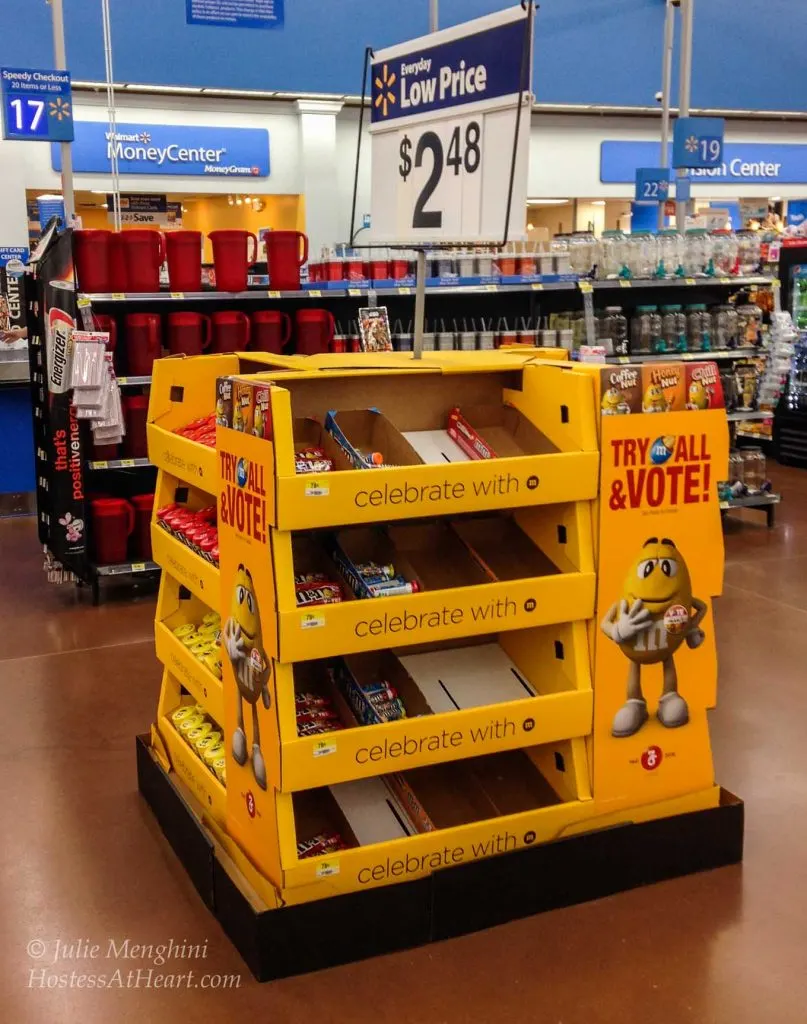 Once I got them home and started tearing into researching each flavor, I knew how amazing cookies would be with the M&M's® Honey Nut flavor. I wasn't wrong. I purposely made them a colossal size and used both baking soda and baking powder so my cookies would have a nice soft center but yet still brown and have that delightful little crunch around the edges. Another technique that is important is "whacking". I put the M&M's® Honey Nut candy in a reclosable bag and "whacked" them with my rolling pin. If you try processing them in a food processor or blender, they break up to much, and it's dangerous to try and cut them up with a knife. You want these cookies to proudly show off your candy. Whack away I say!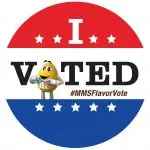 As if these cookies aren't exciting enough, you can go to the M&M's® Flavor Vote page on Facebook and vote for your favorite flavor, as well as enter daily for a chance to win 100k! That would buy a whole lotta M&M's® candy, which you are going to need once you sample these cookies!
It's always fun to share so let's head over to Fiesta Friday and Saucy Saturdays!
Let's keep in touch! You can find me on Facebook, Twitter, Pinterest, Instagram, Google +, and Bloglovin