Combining roasted Brussels Sprouts and Shallots with Mushrooms that have been caramelized and reduced in wine makes this an amazing dish.
Roasted Brussels Sprouts with Shallots and Mushrooms is a mouthful to say and an unbelievable combination to eat.
Brussels Sprouts is one of those ingredients that you either like or despise. John doesn't like them and I have to say that he's even given them a fair chance.
So, when he was out of town for the weekend, I took advantage of the opportunity to enjoy a new spin on these little veggies, Roasted Brussels Sprouts with Shallots and Mushrooms.
You guys, this dish is so amazing. When you roast brussels sprouts they take on a nice natural sweetness. When you roast them with shallots, you get an added sweetness plus the mellowed flavor of the shallots.
The caramelized mushrooms are delicious as is, but I went ahead and added a quick wine reduction and then combined everything together.
There is so much flavor depth to this dish, and to me, it is just beautiful.
Yes, I talk to my food and complement it when it's deserved.
If you like this recipe I think you'll like these recipes too
You can find all of our side dish recipes here!
Pin it!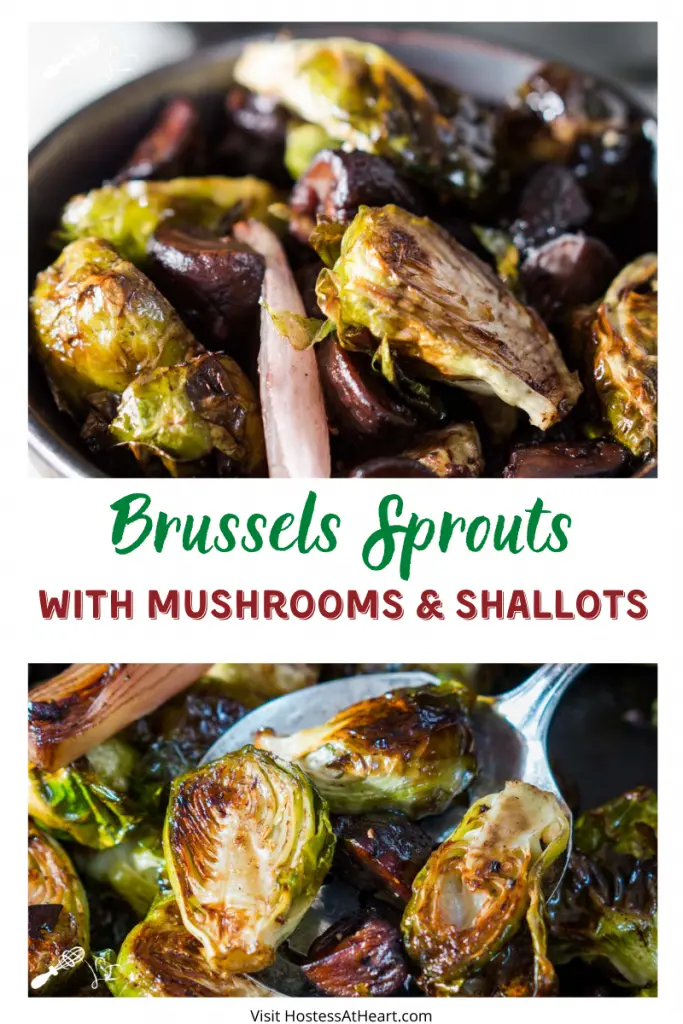 Are you a brussels sprouts fan? If you're reading this I guess you are, and I'd love it if you would comment on your favorite way to prepare them. That was when John's gone again I can get my brussels sprouts fix!
Popular Posts