From the early days of cooking cornbread over an open fire to the evolution of kitchens in modern days, this cast iron skillet cornbread recipe has stood the test of time and will remain a crowd-pleasing family favorite for generations.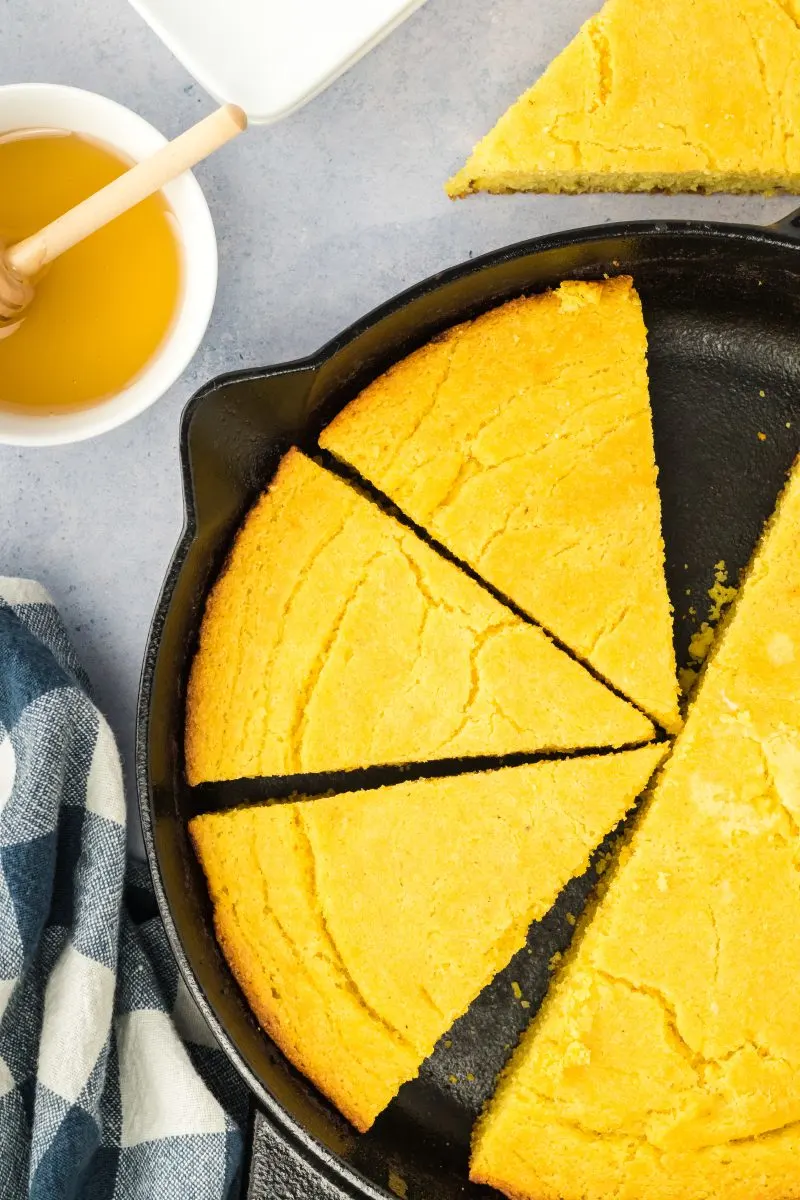 Cast iron skillet cornbread is not just a beautiful slice. Its warmth, comfort, tradition, flavor, texture, and beauty all wrapped up in the shape of a triangle. Follow our simple instructions for perfect results every time. Once you've tried this easy cornbread recipe, using a boxed mix will be a thing of the past.
What makes cast iron skillet cornbread so special?
Cast iron skillet cornbread is amazing because it creates a delicious, crispy crust while keeping the inside moist and tender. The cast iron evenly distributes heat, producing a perfectly cooked cornbread with a rustic charm.
You are going to love this classic cornbread because it is simple to make, easy to personalize, and the perfect match for so many meals!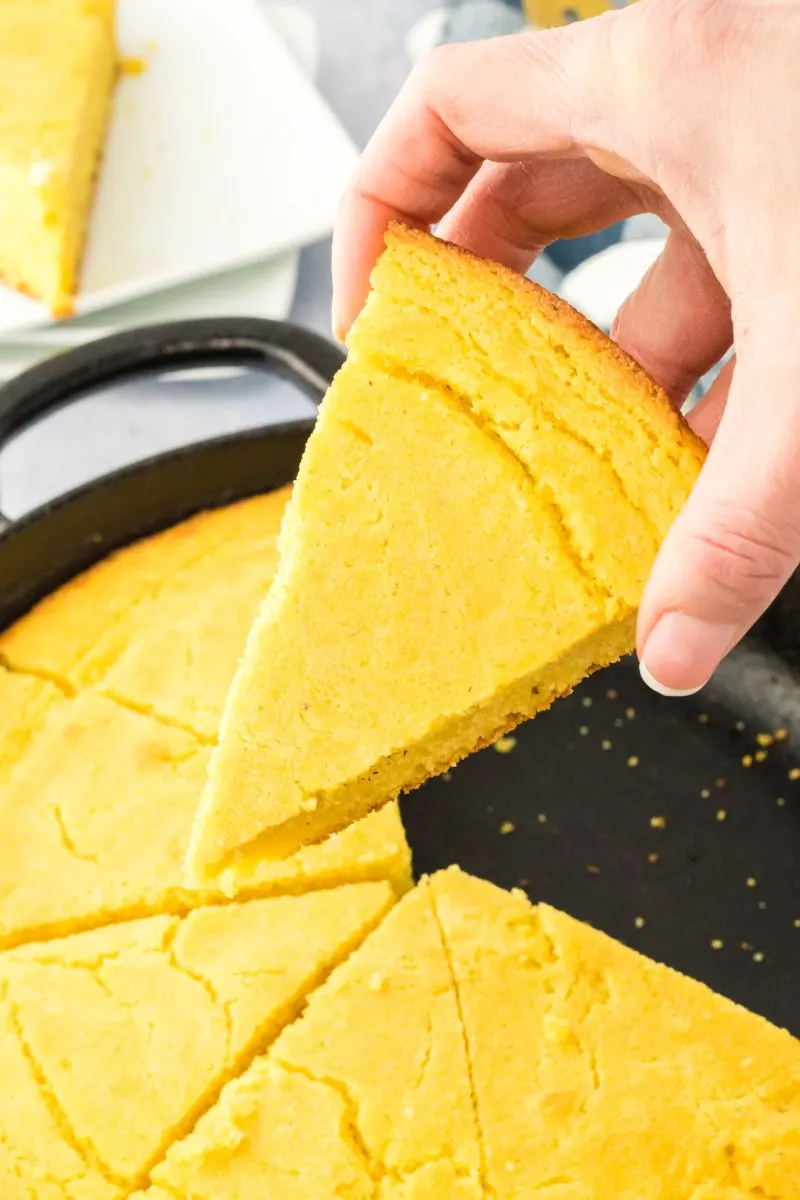 What is Cornbread?
Classified as a quick bread, cornbread can be traced back to Native Americans and was used extensively by pioneers and settlers. It is a beautiful Southern batter bread recipe steeped in tradition.
Bread is life. Serving bread with your meal takes an ordinary meal and makes it a special occasion. We love to make homemade bread whenever we have the time, and this gorgeous cornbread is just one example. Breakfast sandwiches will never be the same once you've tried our Homemade English Muffin Bread. Take lunch to new heights with our Cuban Bread Recipe. This Cheese Babka Recipe is an extra special tradition the kids will be talking about for years!
Ingredients you'll need for Easy Skillet Cornbread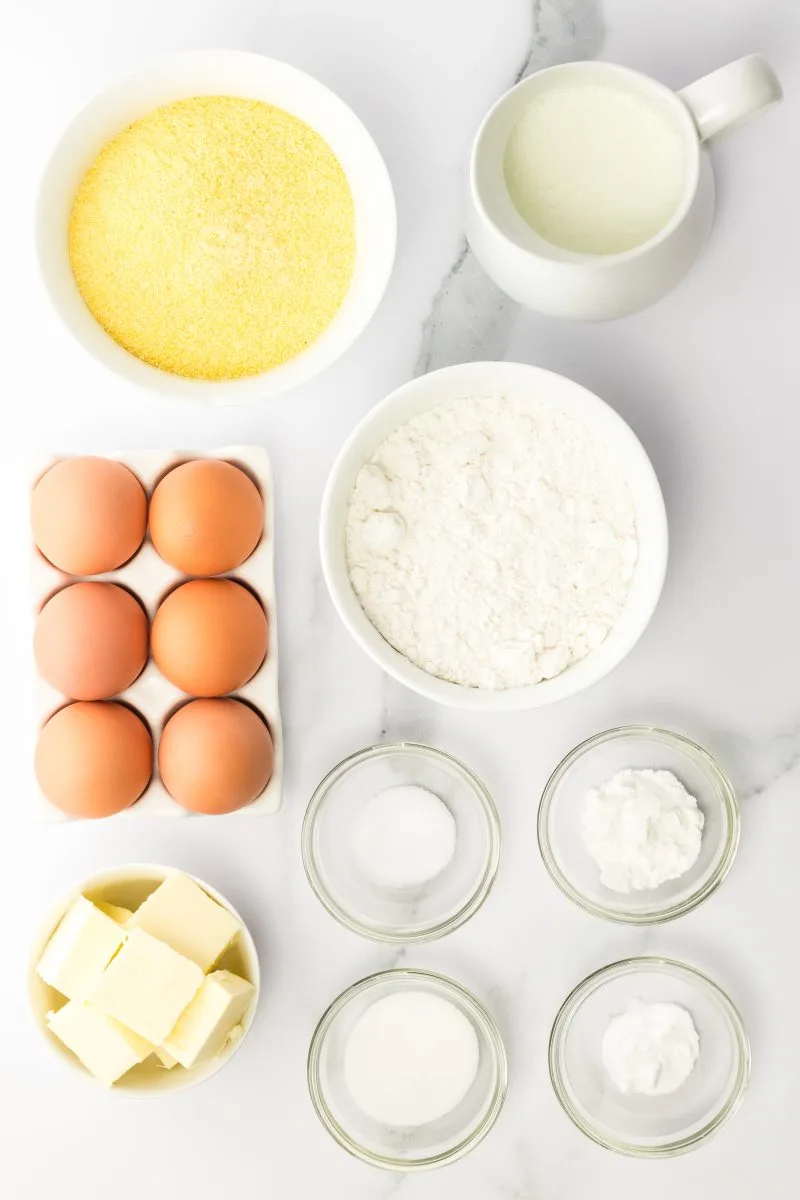 Unsalted Butter. If using salted butter, eliminate the salt from this recipe.
All-Purpose Flour.
Yellow Cornmeal. Fine or medium grind is suitable for most recipes.
White Granulated Sugar.
Baking Powder.
Baking Soda.
Salt.
Buttermilk. You can make your own! See the following "Substitution and Variation" section.
Eggs. Grade A Large
I have a bonus recipe down below for Homemade Honey Butter that will make this recipe your favorite cornbread recipe.
How To Make Cast Iron Skillet Cornbread
Please note, that the printable recipe card has ingredient quantities, complete instructions, and nutritional information. The following is a quick overview of the recipe.
Step One. Prepare for the best skillet cornbread ever.
Preheat the oven and pull out the ingredients to be certain you have what you need. Just nine simple ingredients you likely have in your pantry make this recipe a shoo-in.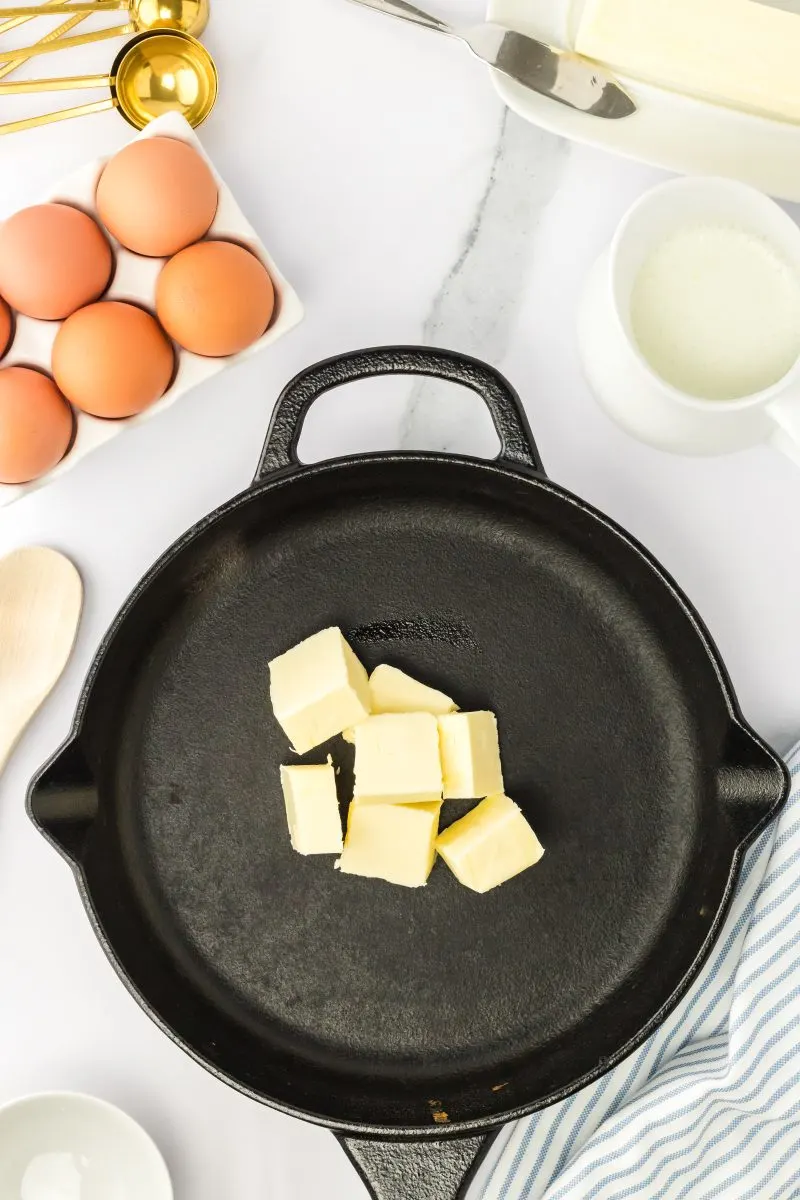 Step Two. Prep the pan.
Add the butter to your skillet and melt it. Then turn off the heat but keep the skillet on the burner to retain its warmth.
Step Three. Mix the ingredients for cast iron skillet cornbread in a mixing bowl.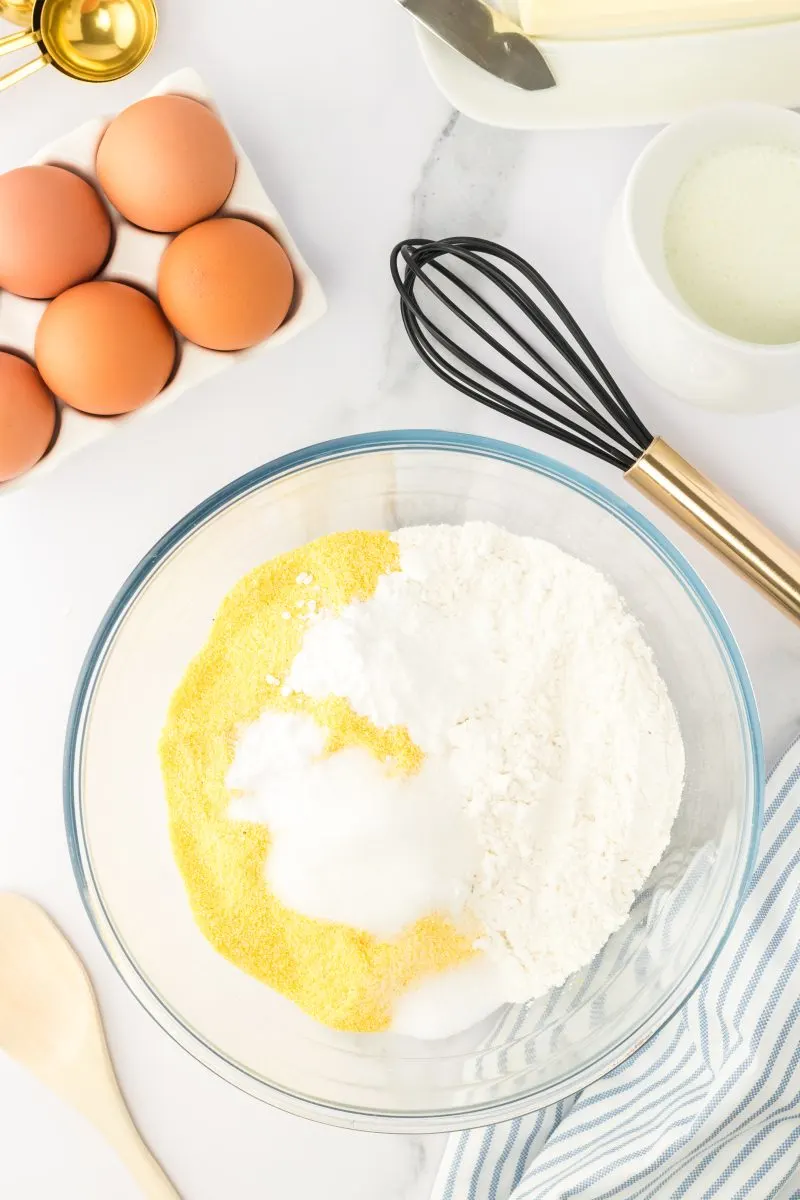 Combine all of the dry ingredients in a large bowl. In a separate bowl whisk the eggs and add the buttermilk. Then make a swell and add the wet ingredients. Stir to combine. Finally, add the melted butter.
Step Four. Sizzle.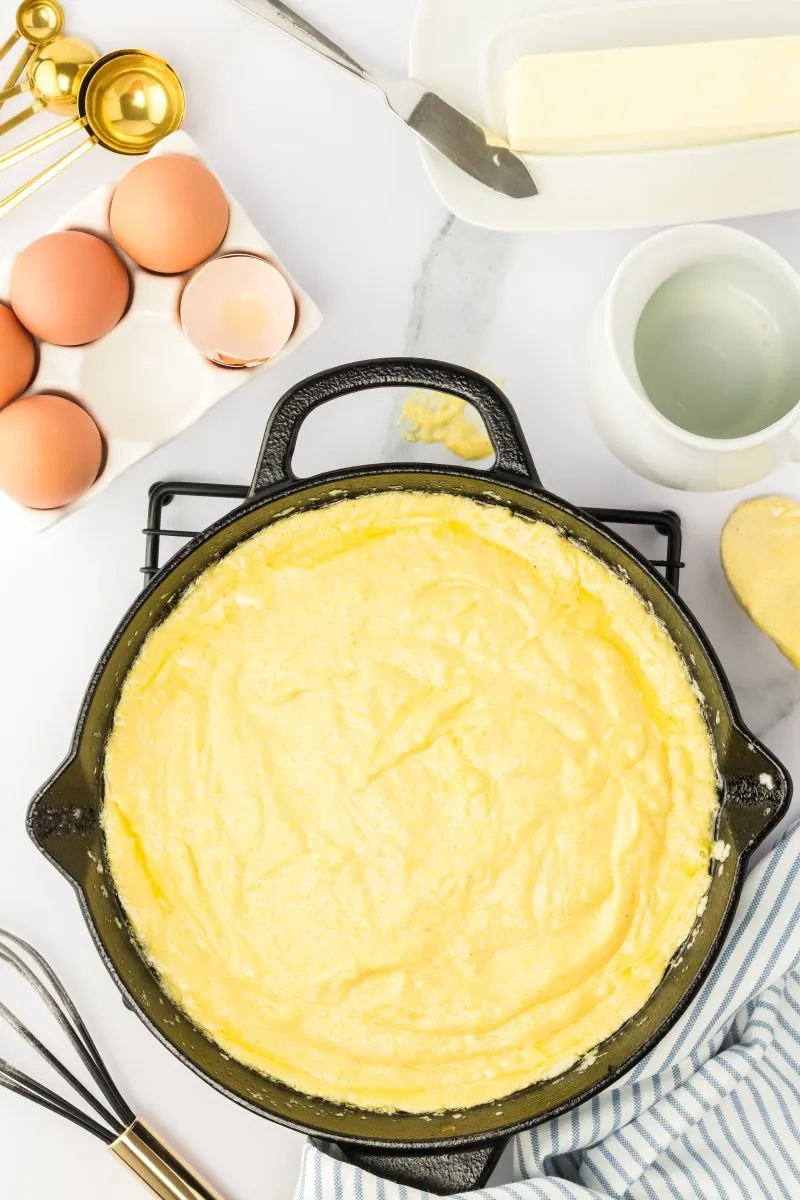 Put the cornbread batter into the hot skillet. You will hear it sizzling when you put it in; this is a good thing.
Step Five. Bake and Cool.
Note: Be careful removing the hot pan from the oven. A cast-iron skillet retains its heat. Touching the sides of the pan will result in serious burns. I use large oven mitts that cover my arms when removing pans from a hot oven.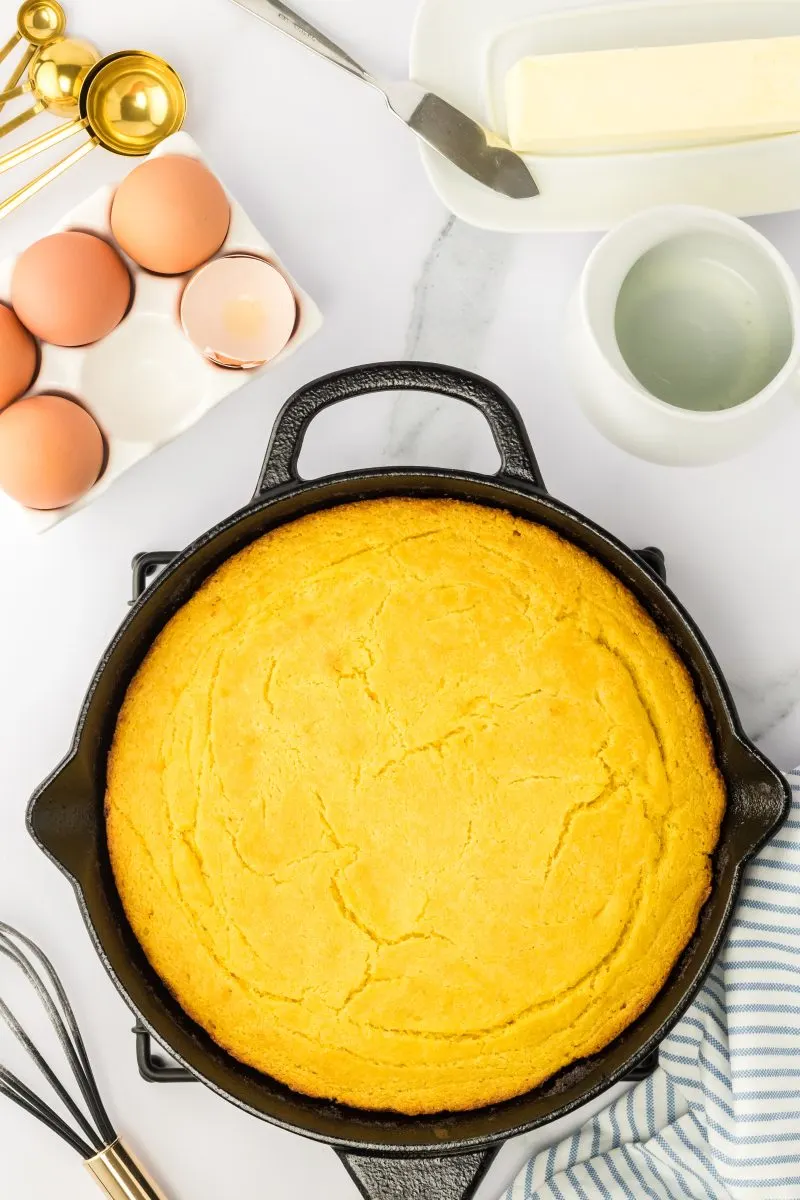 How to Serve Skillet Cornbread
If you've never had cornbread with Jambalaya or Chili, now is the time to try it. This delicious buttermilk cornbread goes well with soup, stew, grilled or roasted meats, and even fried chicken. It makes the perfect side dish with a simple drizzle of honey or maple syrup.
When I serve corn bread, I love to have a side of honey butter. Talk about taking a warm piece of cornbread over the top! This is how I make it and the measurements are in the recipe card.
How to make Honey Butter
Whip a stick of butter in the bowl of an electric mixer and beat until light and fluffy.
Add powdered sugar and honey. Continue beating until well blended.
Store in a covered container in the refrigerator. Honey butter can also be frozen. We like to roll ours in a piece of plastic wrap in the shape of a tube and freeze it so it can be sliced for serving.
Frequently Asked Questions
Do I have to use a cast iron skillet to make Skillet Cornbread?
If you do not have a skillet and prefer to make this in a baking dish, be sure to grease the baking dish with butter and preheat the dish in the oven. Melt the butter in the microwave before using. You will not have the golden brown edges that cast iron cornbread offers but it will still be delicious.
Can I use different types of cornmeal for my cornbread?
Yes. Experiment! With medium-grind cornmeal, you will get more flavor and a more coarse texture in the traditional Southern style. Finely-ground cornmeal produces a lighter, smoother cornbread. Combining the two with just a touch of the more coarse grind adds moderate texture.
How can I make my cornbread extra moist?
Buttermilk does the trick! You are going to love this recipe. You can add richness and moisture to any recipe by substituting the liquid with buttermilk.
How can I prevent my cornbread from sticking to the skillet?
Make sure your cast iron is properly seasoned. Preheat your skillet before adding the batter following our step-by-step instructions. Coating the skillet with butter also helps, and is included in our recipe.
How do I season my cast iron skillet before making cornbread? Seasoning your cast iron skillet is essential to prevent sticking and enhance the flavor of your food. Start by washing the skillet with warm water and mild soap, then dry it completely. Next, apply a thin layer of vegetable oil or shortening to the skillet, including the bottom, sides, and handle. Place it in a preheated oven at 350°F (175°C) for about an hour. Let it cool before using it. You may have to repeat seasoning it, following the same steps, if you use it a lot.
How do I know when my cornbread is done?
A crumbly residue on your toothpick or knife is a good indication of doneness. It should still have a few crumbs, but they shouldn't look overly moist. It will not come out clean until the cornbread is over-baked.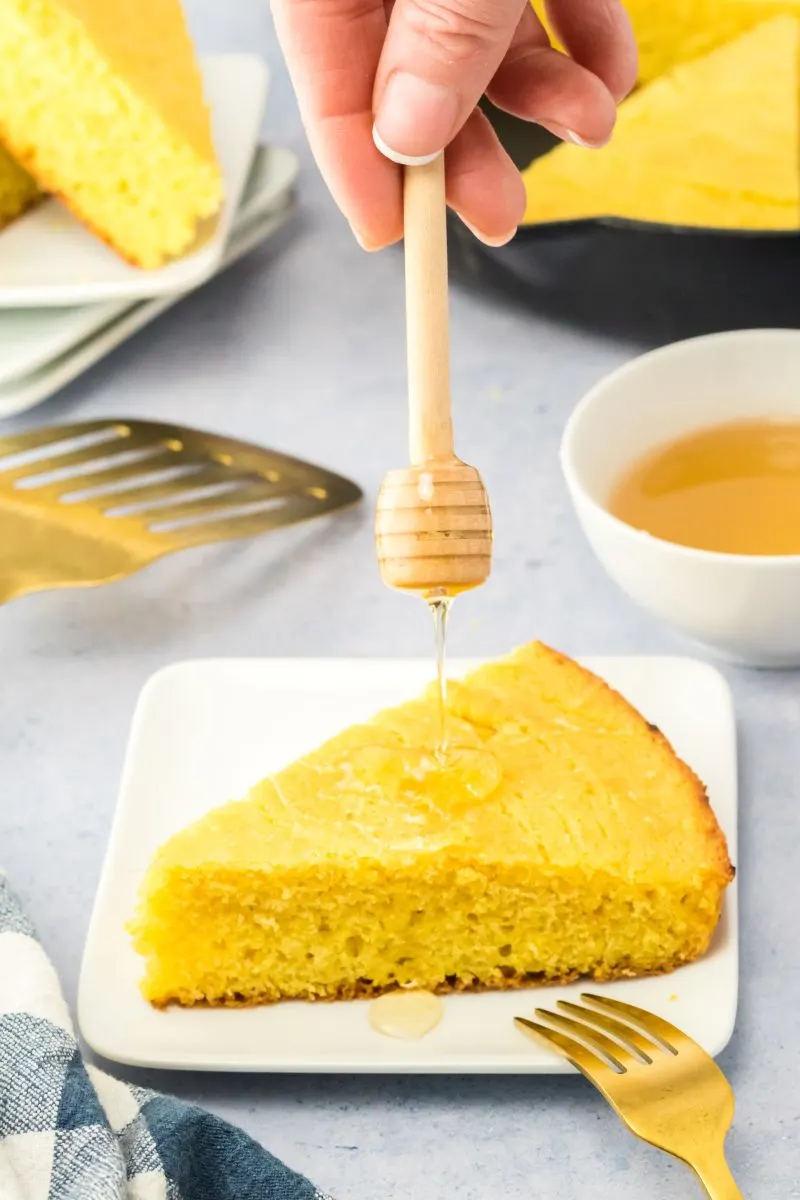 How To Reheat & Store Cast Iron Skillet Cornbread
Best Way to Store Skillet Cornbread?
Store in an airtight container on the counter for up to 5 days. It will go stale before it goes bad. Use that stale cornbread to make cornbread dressing, Southern cornbread salad, French toast, or croutons!
To make Cornbread French Toast, cut the cornbread into thick slices and dip them in a mixture of beaten eggs, milk, and a touch of vanilla extract. Cook the slices on a griddle or skillet until golden brown.
Can I Freeze Skillet Cornbread?
You can freeze cornbread in an airtight container for up to 6 months. Thaw before serving. You can thaw it at room temperature, or a single piece can be thawed in the microwave for about thirty seconds.
How to Reheat Skillet Cornbread?
The easiest method is to pop a slice or two in the microwave and reheat it for ten to thirty seconds, depending on your microwave. You could also place leftover cornbread in an oven preheated to 325ºF for a few minutes.
Variations and Substitutions
Jalapeno Cornbread – Add half a cup of shredded cheddar cheese or pepperjack and 1/4 cup of pickled jalapeño peppers to the batter before baking.
Sweet Cornbread – Add 1/2 cup of honey to the batter before baking. Once baked, drizzle honey on top of the warm bread.
Don't have buttermilk? You can make your own. Add one tablespoon of white vinegar to one cup of whole milk. Stir and let stand for 5 minutes.
Instead of butter, melt bacon grease and add it to the skillet. Make sure to coat the entire surface of the skillet, including the sides.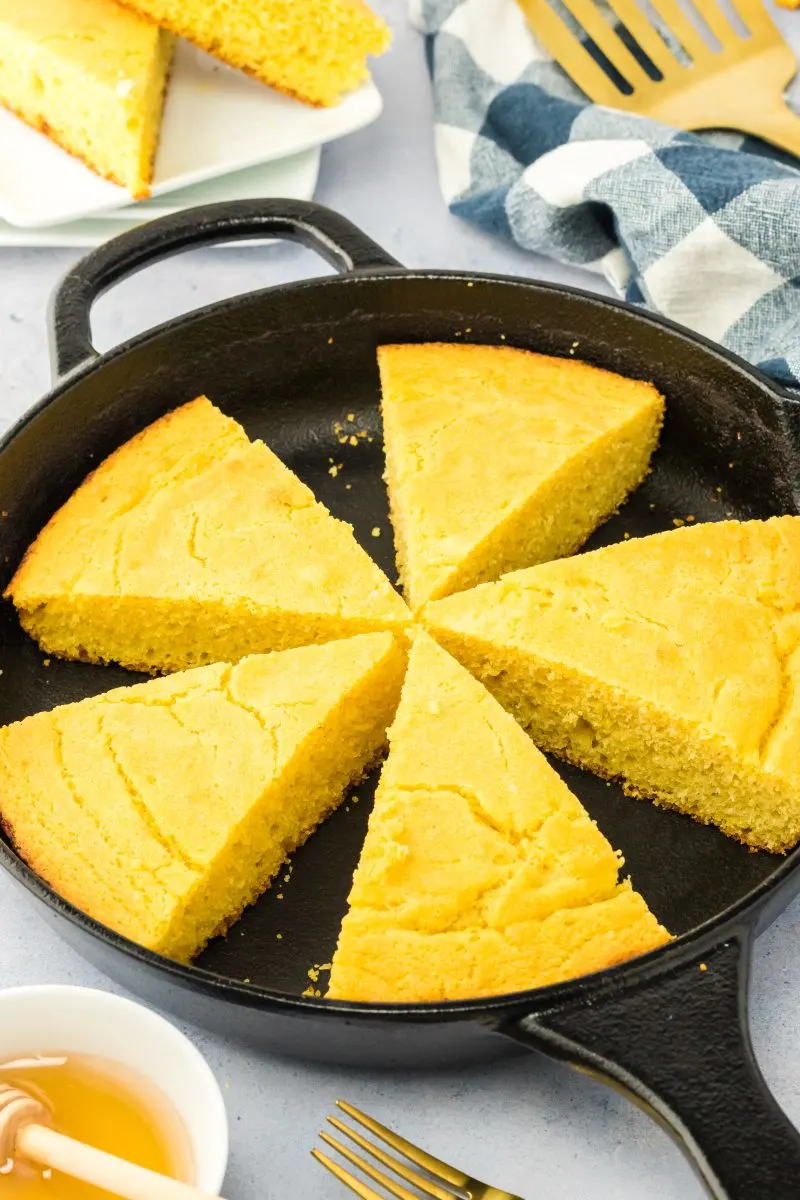 Hostess Tips and Tricks
For the best cornbread, use a cast iron skillet which isn't the same as an enameled cast iron skillet that has a smooth interior. Mix dry and wet ingredients separately: To ensure a tender and evenly textured cornbread.
Don't overmix the batter. Overmixing can lead to denser and tougher cornbread. Mix just until the ingredients are combined, and any lumps have disappeared. A few small lumps are perfectly fine.
For the best results, don't substitute the oil or cooking spray for the butter. Butter is what adds flavor and the crispy edges.
Let it rest before slicing: Resist the temptation to dig in immediately after removing the cornbread from the oven. Allow the cornbread to cool for a few minutes in the skillet. This resting time allows it to set and makes it easier to slice without crumbling.
If you enjoyed this recipe, check these out!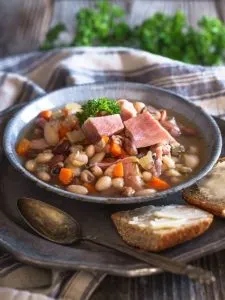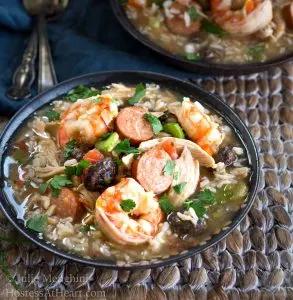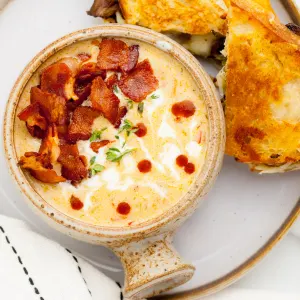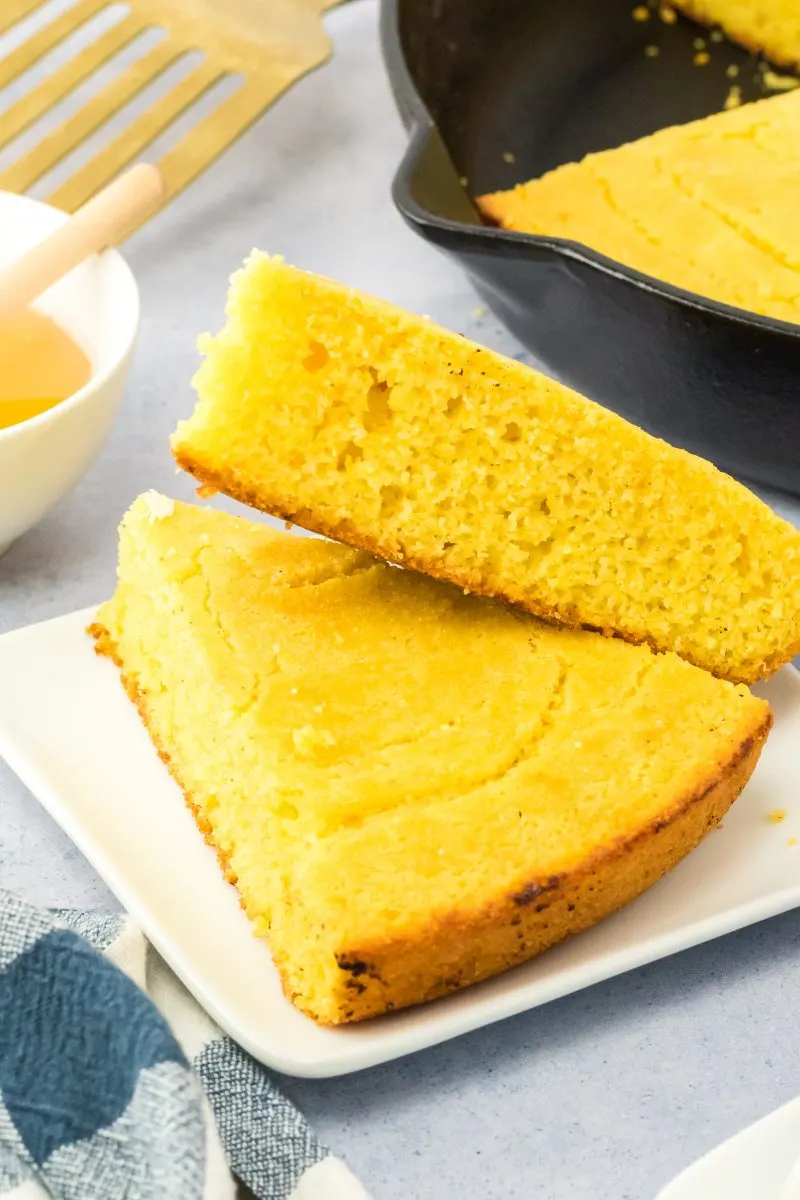 If you tried this delicious recipe, don't forget to rate it and leave me a comment telling me what you think. I love hearing from you!
Pin this amazing recipe!