Cheese Babka recipe is a Polish bread recipe that is a popular dessert during Easter and other holidays, but it can be enjoyed year-round as a delicious and flavorful bread.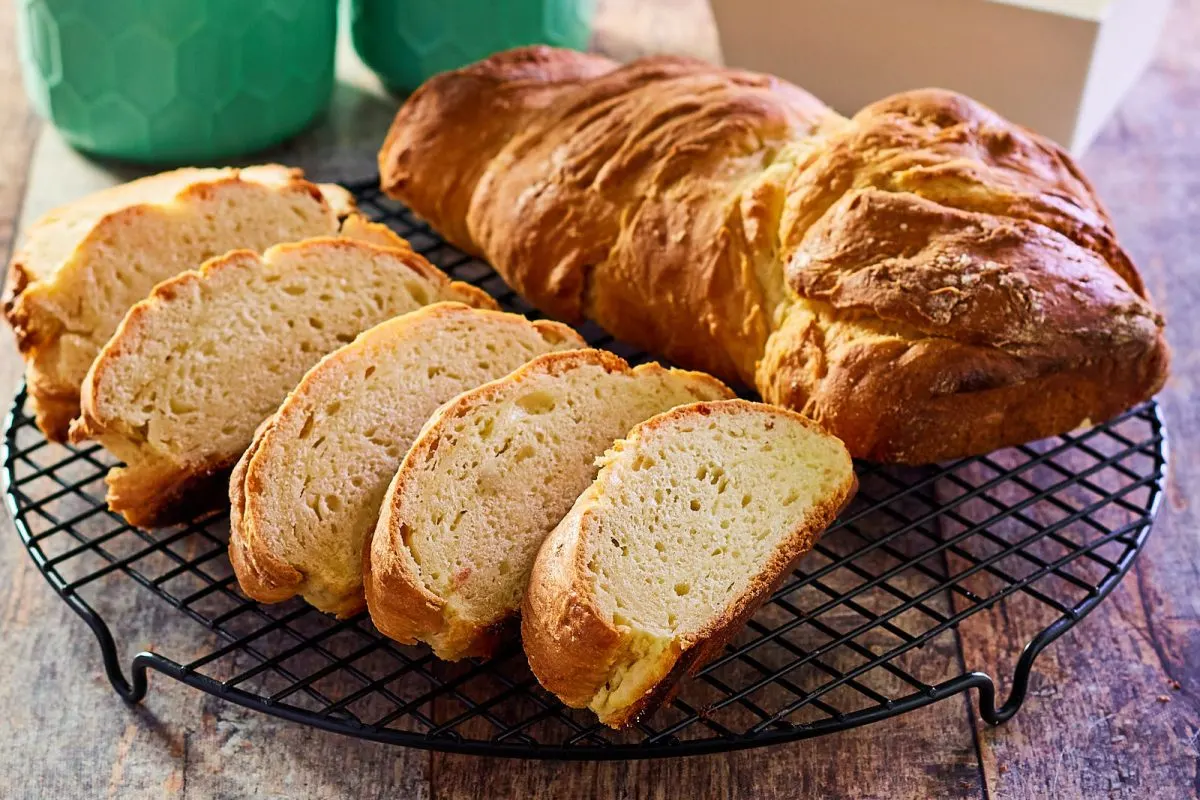 Traditional Babka includes a filling made of sweetened cream cheese and lemon zest. This Cheese Babka recipe is a variation. This filling is spread onto the rolled-out dough, which is then twisted and baked to create a delicious and moist bread with a tangy and sweet flavor.
Why You'll Love This Recipe
Beautiful – This loaf of bread will wow anyone at your table. It looks difficult but is fun and easy to make.
Flexible. I'm showing two different ways to make our cheese babka bread recipe. You can bake it in a bundt pan, or make a freeform loaf. Both end up gorgeous, lofty and delicious!
Versatile. There are many variations of Babka, including savory versions with fillings such as cheese, spinach, or meat. Other sweet variations include Nutella, apple-cinnamon, or poppyseed fillings.
Equipment Needed
Hostess At Heart participates in affiliate programs. As an Amazon Associate, I earn a commission from qualifying purchases. Please refer to my disclosure page for more information about these affiliate programs.
Baking Pan. Depending on the shape desired, I used a bundt pan but it can be baked on a baking sheet covered with parchment paper or in a loaf pan.
Ingredients for Cheese Babka Dough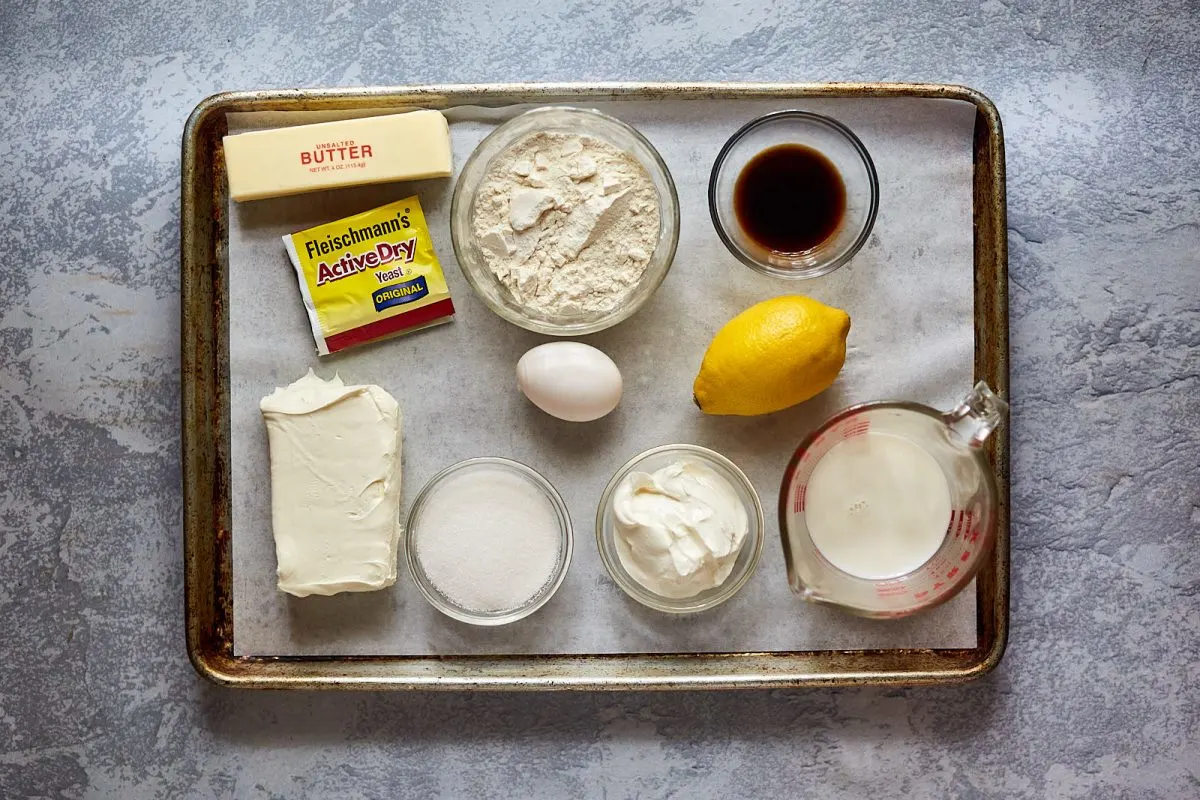 Active Dry Yeast. Check the expiration date and purchase new before the holiday if needed. It can be hard to find yeast if you wait to close to certain holidays so plan in advance. You will usually find it near the flour at your local supermarket. You can also store it in your refrigerator.
Warm Water. 110ºF is the perfect temperature for proofing yeast.
Unsalted Butter. If you only have salted butter, reduce the salt in the recipe.
White Granulated Sugar. You will use a small amount to proof the yeast and then a larger amount when you mix the bread.
Salt. Fine sea salt is what I use in my bread recipes. I find that it blends and dissolves better than coarser grains. Use what you prefer.
Vanilla Extract. Did I mention it's a dessert bread?
Milk.
Eggs.
All-Purpose Flour.
Ingredients for the Filling
Cream Cheese. The original recipe called for Farmer's cheese which will also work.
White granulated sugar.
Sour Cream. Balances out the sugar in the filling to intensify the cheese flavor.
Egg.
Lemon zest. I used fresh lemon zest. The original recipe called for dried lemon peel.
Butter. Salted or unsalted.
Please note, that the recipe card has more complete instructions. This is intended as an overview.
How to Make Cheese Babka
Step One. Proof the Yeast.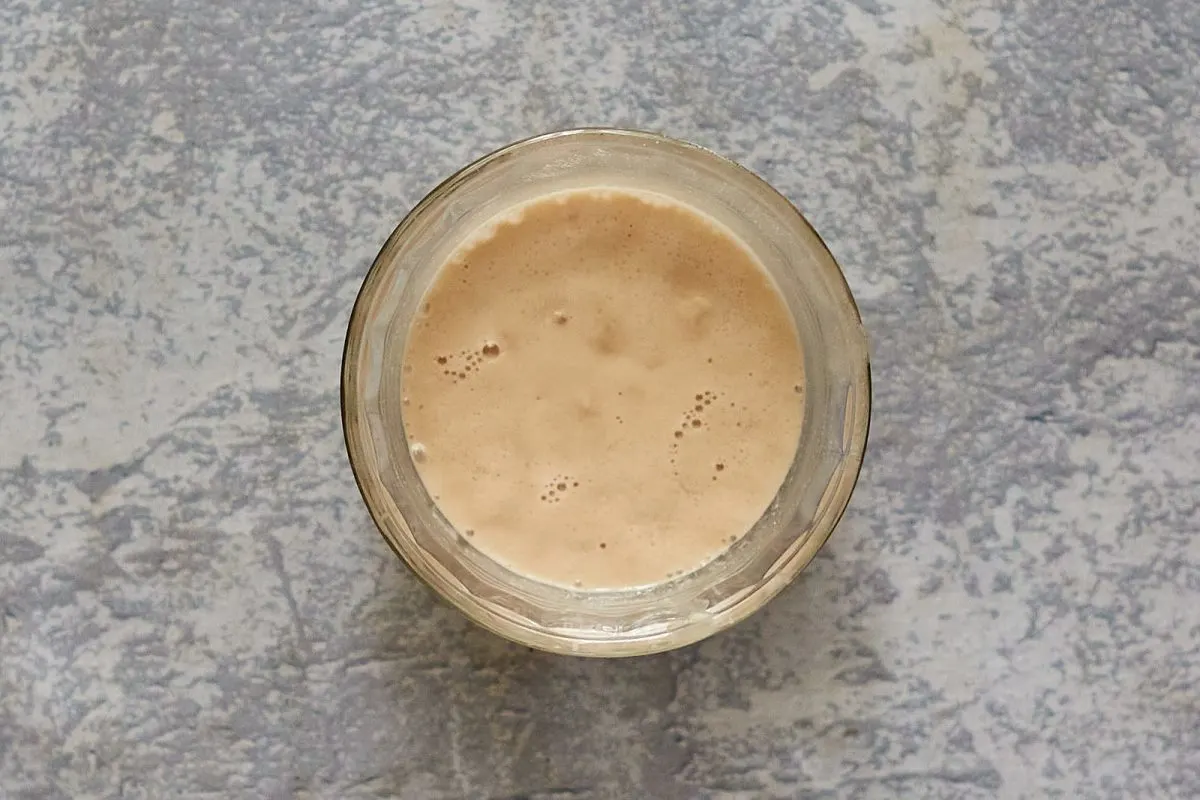 This step of adding yeast to warm water with sugar allows you to insure that the yeast is still active before using any other ingredients trying to make bread with bad yeast.
Step Two. Mix the remaining cheese babka recipe ingredients to form a dough.
After combining everything according to the instructions, let the dough rise.
Step Three: Mix the cheese babka filling.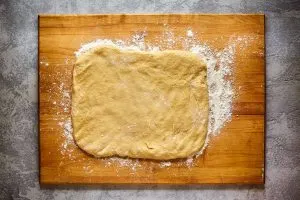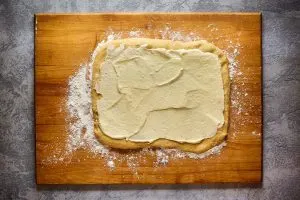 Combine the cream cheese, sugar, sour cream, egg, vanilla extract, and lemon peel.
Step Four: Form the loaf.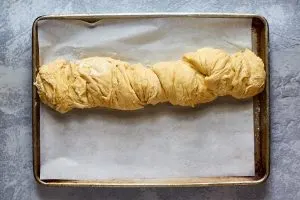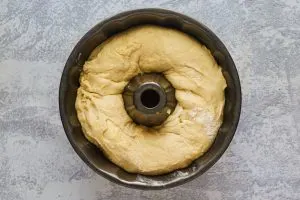 This step is similar to making cinnamon rolls. Spread the filling on the dough, then roll it up and let it rise again.
Step Five: Bake the bread.
After baking the bread for approximately 45 minutes, let it cool slightly before serving.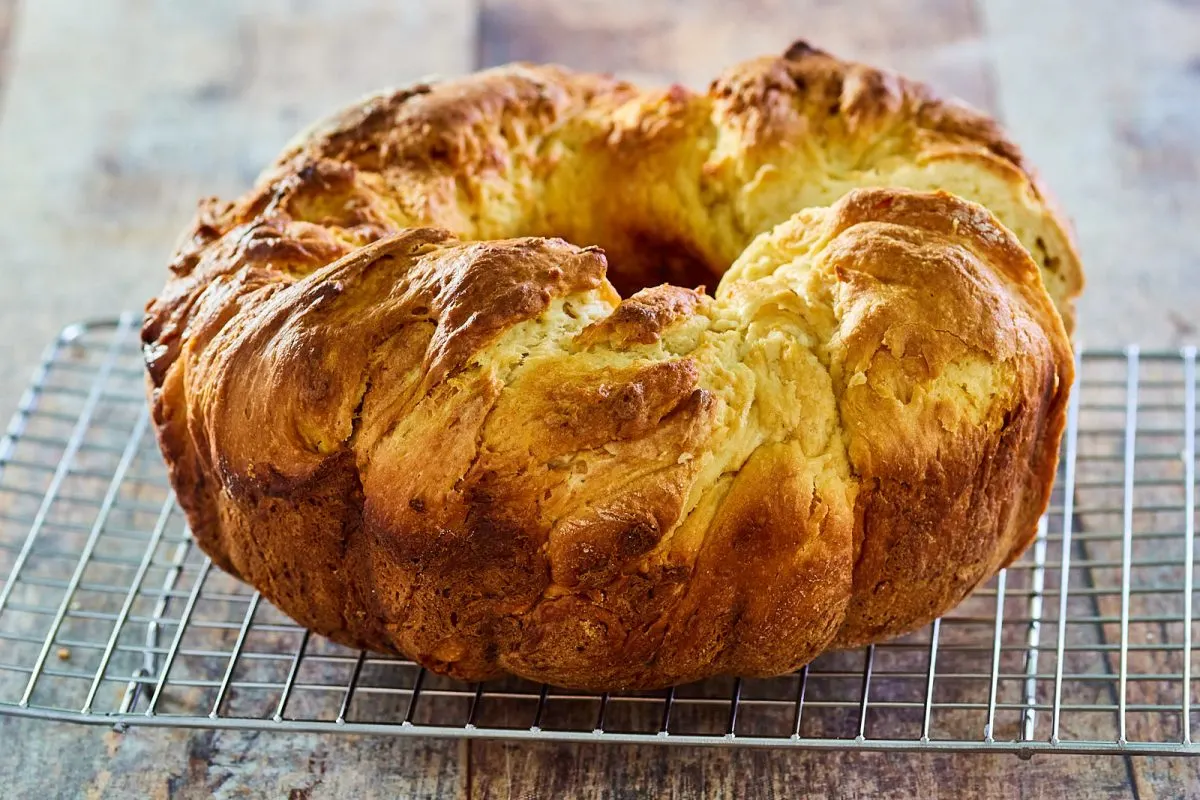 What to Serve with Polish Cheese Babka
Our recipe for cheese babka is delightful when served with a traditional Easter dinner and works well as an accompaniment for many different meals alongside meat and veggies. It could also be a stand-alone breakfast or snack!
Variations
Not all recipes call for the dough to be stuffed and rolled such as this
one. Some are baked in a loaf pan or with no pan at all.
I made a cheese babka using cream cheese. You could use farmer's cheese.
Some recipes include dried fruits such as raisins.
Almonds, walnuts, or pecans can be added to this bread.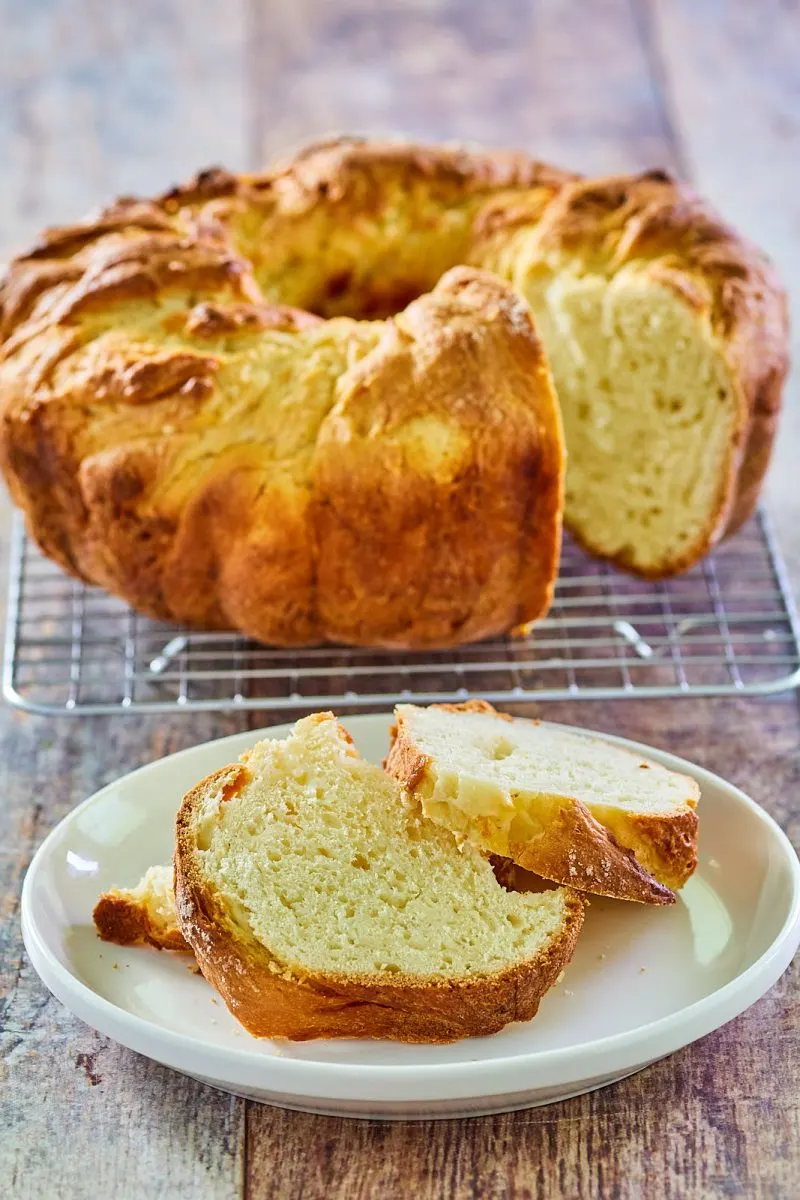 How To Store Leftover Cheese Babka
Best Way To Store Polish Babka Bread
I recommend refrigerating because of the cream cheese. You can keep it wrapped in plastic wrap, place it in a plastic baggy, or store it in an airtight container. It will keep for up to five days.
Can I Freeze/Thaw Polish Cheese Babka
Yes. Place it in the freezer in an airtight container for up to three months. Thaw at room temperature.
FAQ
Is Babka a popular bread in Poland?
Yes, it is a very popular bread in Poland, specifically Northern
Poland. There are as many recipes for Babka as there are families that
make it.
What does Babka mean?
It comes from Baba means "old-woman" or Grandmother.
Want more delicious recipes? Follow Hostess At Heart on Pinterest!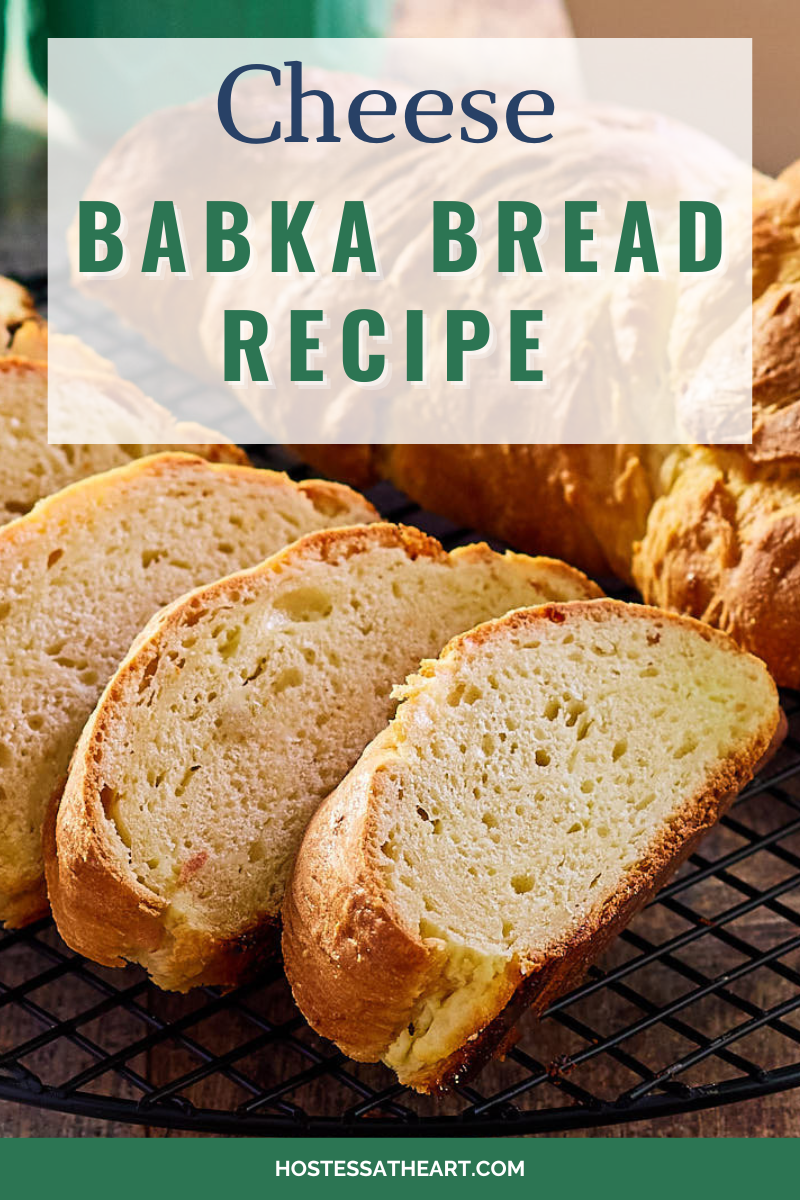 Tips for The Best Cheese Babka Ever
Knead the dough until it is smooth and elastic before the first rise.
Twist the dough evenly for best results. After you spread the filling over the dough, the recipe has you roll the bread into a log and then twist it into a rope.
The first time I made this bread, I was a bit nervous doing this because I didn't want all of my filling to squish out. I ended up twisting the bottom a bit tighter than the top. The result was that I didn't lose the filling but there was a gap where the filling met the dough at the end that was rolled loosely.
These are updated images showing the filling was nicely incorporated into the bread and an image of my first efforts after the recipe card.
Don't forget to let us know how much you loved this Polish Cheese Babka recipe!
This recipe was previously shared in 2015. I've added new images, FAQ's, and tips to improve readers' experience. No changes were made to the recipe.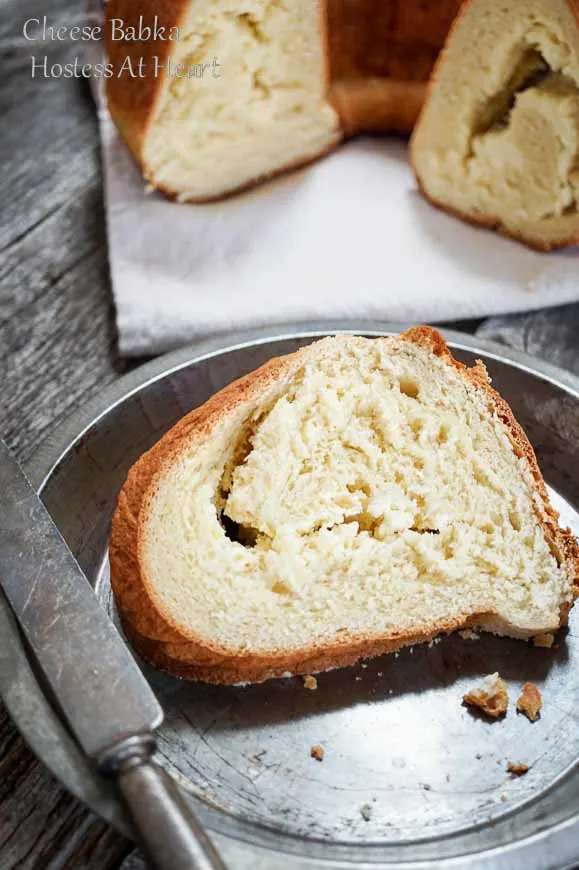 As many of you know, one of my goals is to learn more about baking and cooking. Bread is one of those things that I wanted to learn more about. I love baking bread, but there are some very technical aspects to baking bread that I have yet to master. I was pretty excited to try this Cheese Babka.
With Easter, I wanted to find a bread that would work on my table. I went online and started investigating "holiday breads". The recipe that I decided to make was called Cheese Babka and it said that it was a Polish bread traditionally made for Easter.
This recipe exceeded my expectations. It has a sweetened cream cheese filling flavored with lemon zest. The crumb was moist as was the crust. It's baked in a bundt pan and is so pretty and stands tall when it's popped from the pan.
I learned a few things when I made this bread.
I made a few changes to the ingredients. The recipe calls for farmers' cheese and I substituted cream cheese. It also called for dried lemon peel. I used fresh, and can't imagine doing it any other way. I will definitely use this technique again. This bread is delicious!
TwelveLoaves is no longer active but the amazing recipes from our baking party are!