This easy Chocolate Babka bread recipe yields a sweetened buttery bread swirled with rich chocolate filling creating a soft decadent bread.
Discover the ultimate treat for chocolate lovers. Slightly sweet and purely indulgent, this homemade delight will be the star of your table leaving everyone craving more.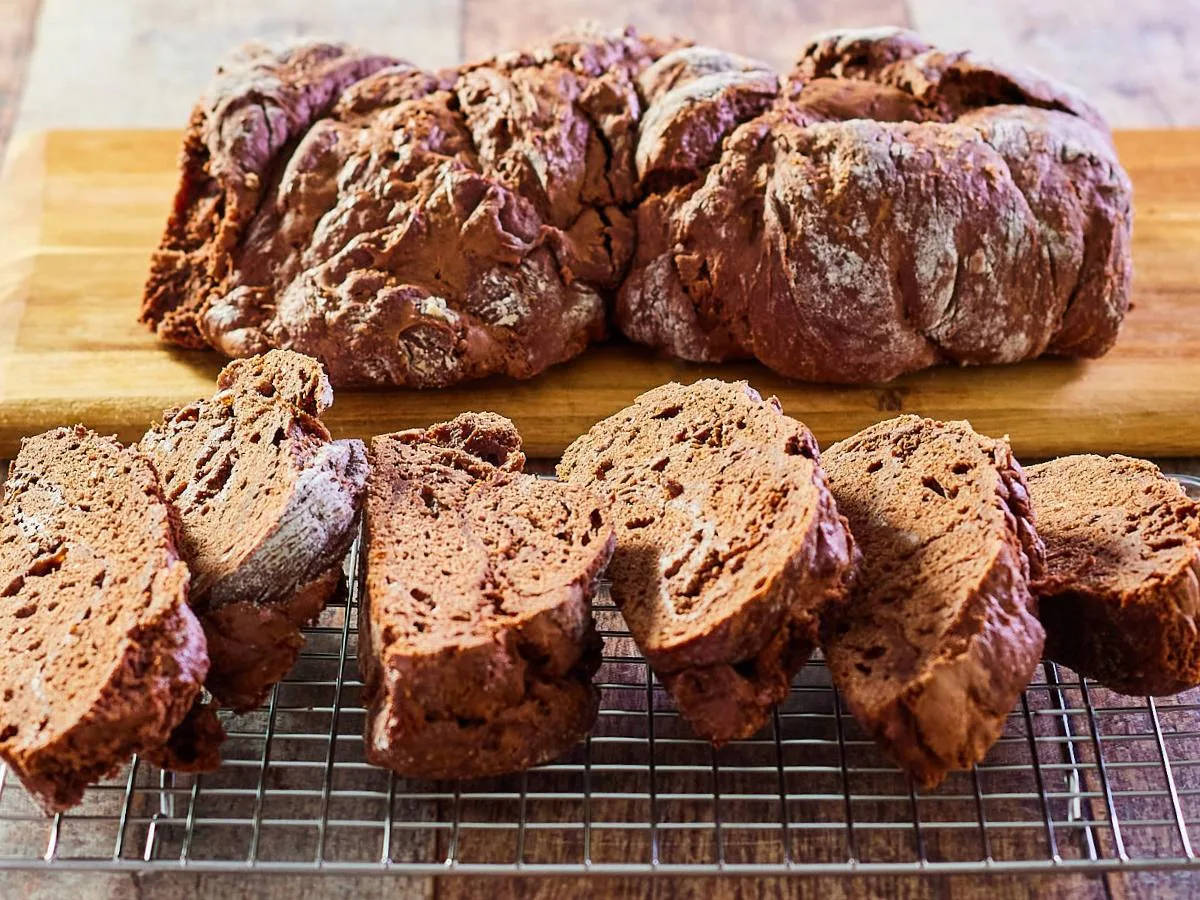 Traditionally made around holidays and special occasions, you can make endless variations in flavor with this babka bread recipe to the delight of your family. Make sure to check out our Cheese Babka Bread Recipe.
Why You'll Love Chocolate Babka Bread
The sheer beauty of it. Many babka recipes are filled, sliced, and twisted to blend swirls of filling much like I did with our Holiday Wreath bread and Chocolate Braid Bread. This recipe is rolled and twisted to combine soft and tender bread with a decadent chocolate filling.
The tradition. If you want a special bread that's been served at holiday tables for centuries, this is the one.
The flavor and texture. The crumb on this bread is just divine and the cheese filling takes the flavor over the top.
What is a Babka?
This sweet, braided bread or cake, called babka, is a simple yeast cake with Jewish origins. It is quite popular in Israel but has origins in the Ukraine and Poland.
The word Babka comes from the word Baba means "old-woman" or Grandmother.
Is Babka and Challah the same thing?
Both are an enriched brioche-like dough. A Challah is braided bread whereas a babka is often rolled and twisted. It can be considered a bread or cake and its shapes, fillings, and glazes vary.
Equipment Needed
Baking Sheets – I've got several of these baking sheets. They last forever and are so sturdy that they're guaranteed not to twist or warp.
Parchment Paper – Did you know that parchment paper is heat-rated? If your oven is hotter than the rating it can catch fire! This parchment has a high heat rating and I use it exclusively.
Rolling Pin – Old school for me. I can get my dough rolled out evenly with this rolling pin.
Babka Ingredients you'll need for this recipe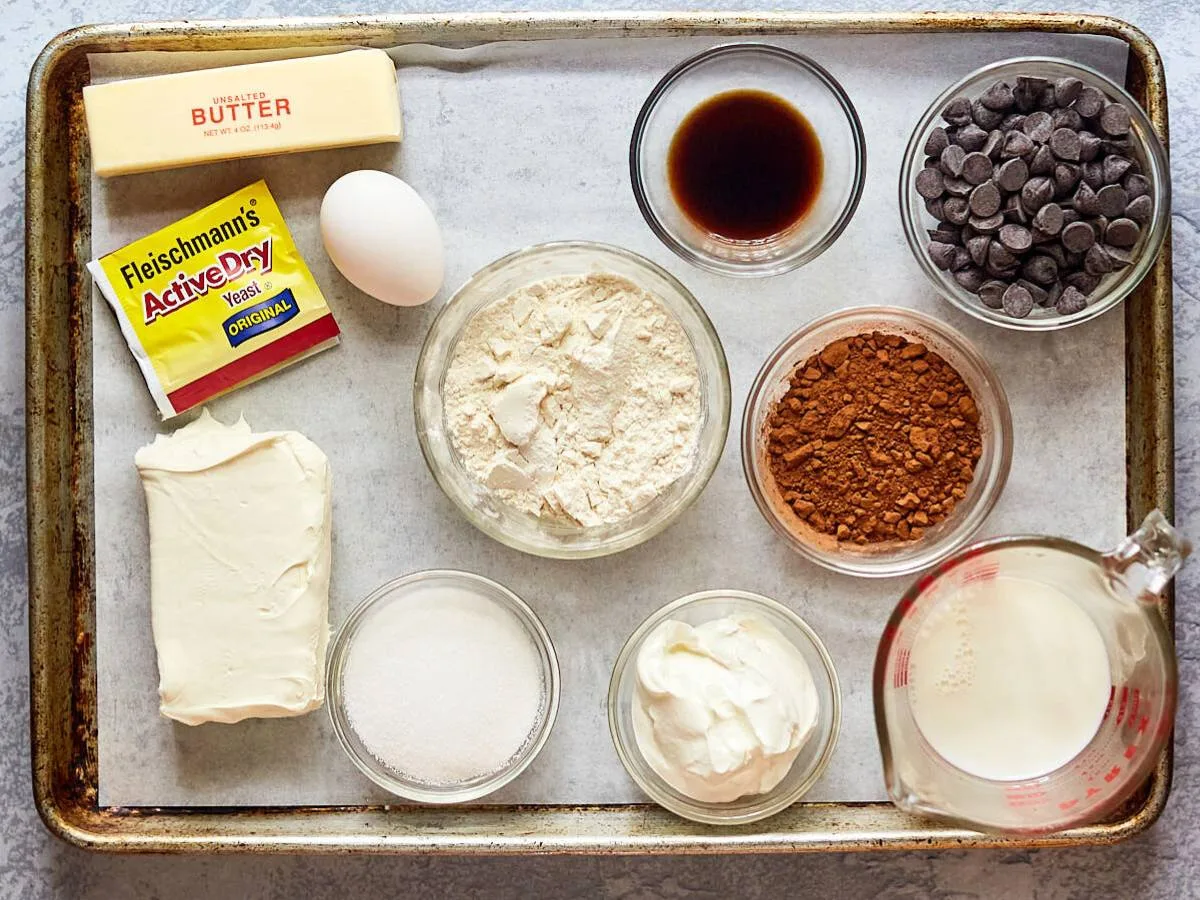 Babka Dough Ingredients
Active dry yeast. Look for this near the flour at your local grocery store. It is often on the top shelf. Make sure you check the expiration date. If you buy yeast in a jar, it needs to be refrigerated after opening. If yeast varieties confuse you, check out our baking techniques article.
White Sugar.
Water. It needs to be 110ºF. An instant-read thermometer is a good way to gauge this.
Unsalted Butter. You can use salted butter if you need to.
White Granulated Sugar.
Salt. Fine sea salt is what I use in my bread recipes, but any salt will work.
Vanilla Extract. This is my favorite pure vanilla extract, not imitation.
Milk.
Eggs. Grade A Large preferred.
Unsweetenend Cocoa Powder. Good chocolate makes a difference, so if you can spring for one of the better brands I recommend you do it!
All-Purpose Flour. If needed you can substitute for bread flour.
Chocolate Filling Ingredients
Farmers Cheese. You can also use cream cheese. I found this article interesting in explaining their comparison.
White Granulated Sugar.
Sour Cream. Adds just a bit of tartness and body to the bread.
Egg.
Milk Chocolate Chips. Melt these using a microwave. In a small bowl, cook the chips for thirty seconds at a time, stirring between each set to see if they are melted yet.
Butter.
How To Make Chocolate Babka
Please note, that the printable recipe card has ingredient quantities, complete instructions, and nutritional information. The following is a quick overview of the recipe.
Plan ahead: Babka dough typically requires two rises, so make sure to allow enough time for the dough to proof properly. Follow the recipe instructions closely to avoid rushing the process.
First Step: Proof the Yeast for Chocolate Babka Bread.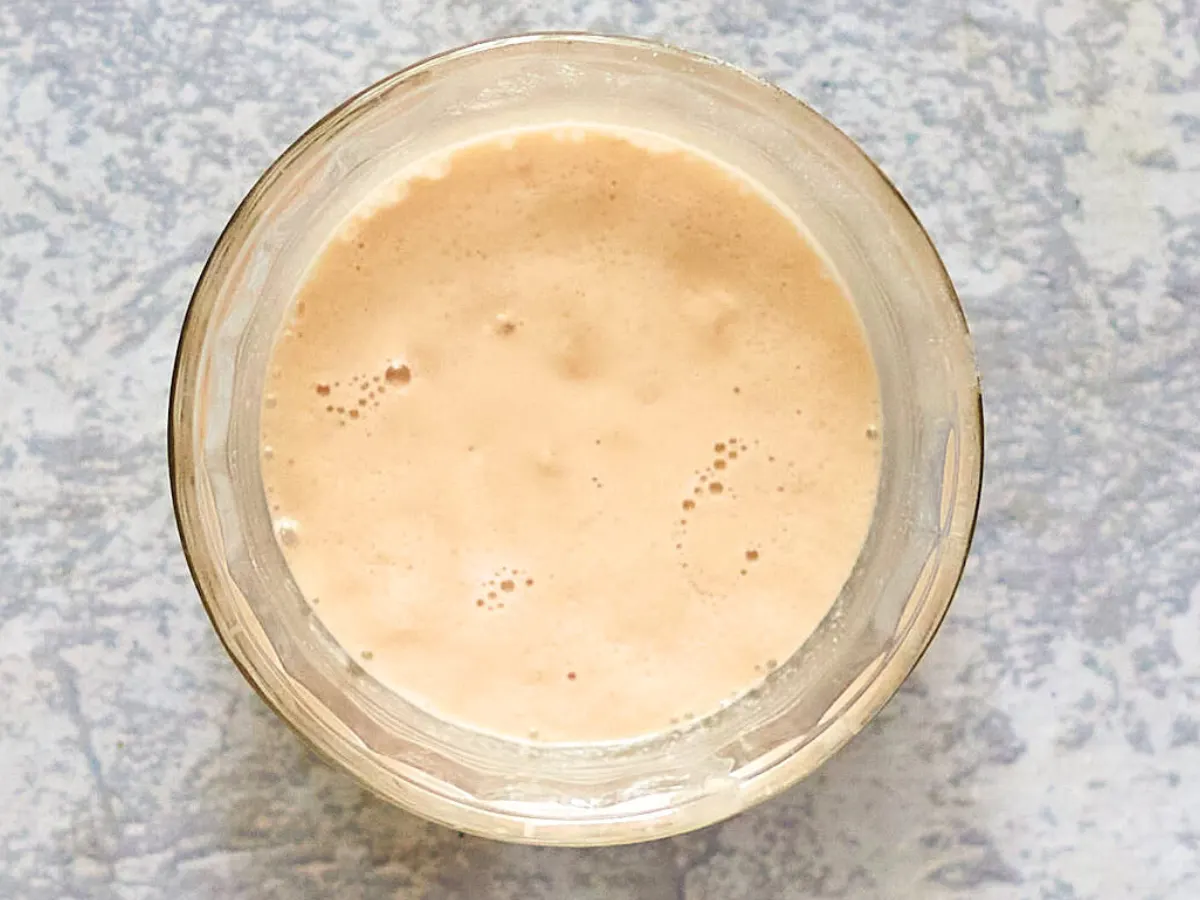 You do this by dissolving the yeast in a small bowl or measuring cup with a pinch of sugar. As long as it foams up in about five or ten minutes, it is good yeast and it is ready to go.
Second Step: Start Mixing the Dough.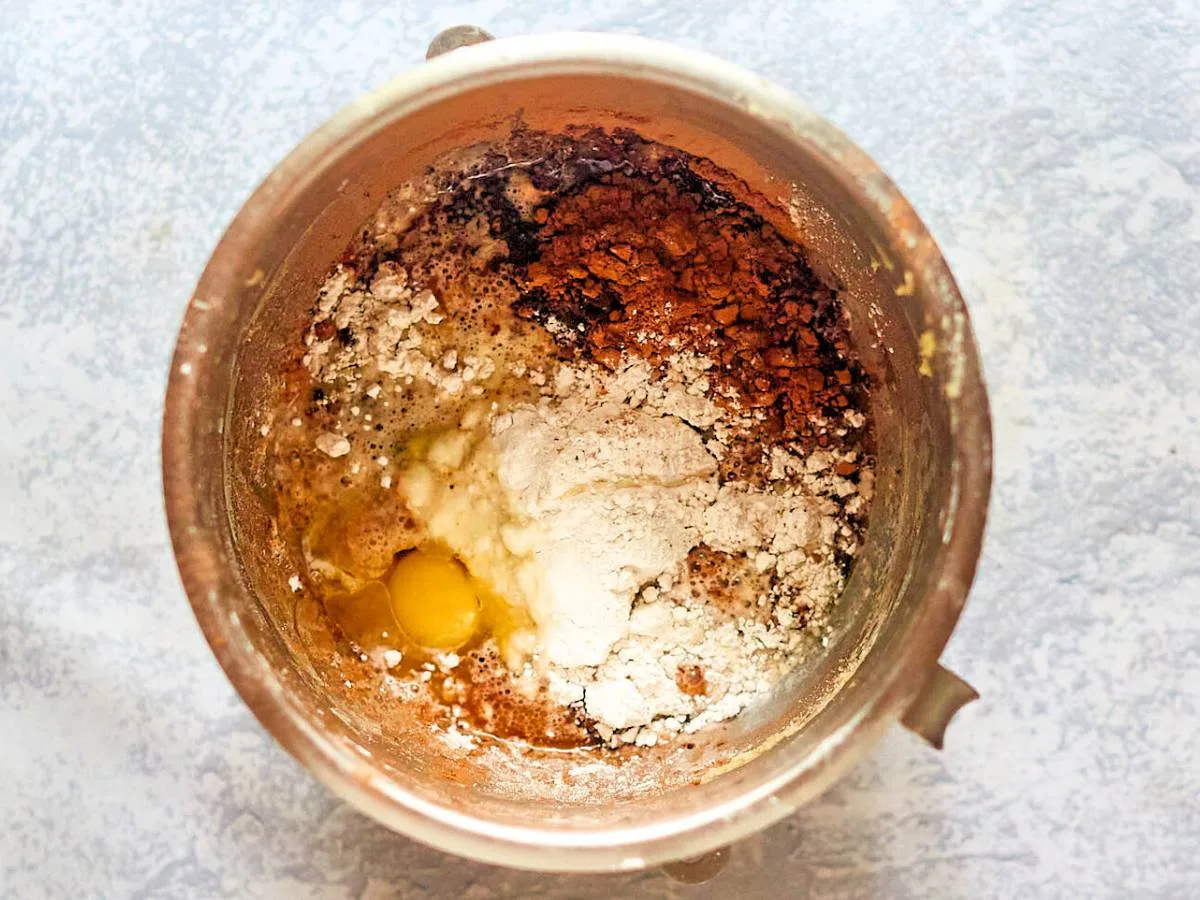 Next, combine the butter, sugar, salt, vanilla, milk, eggs, cocoa powder, and 1 cup of flour and mix well. Add the yeast mixture and stir to combine. Gradually add the remaining flour.
Third Step: Knead the Chocolate Babka Dough.
Turn the dough out onto a lightly floured surface and knead until smooth and elastic. Form it into a smooth ball. Cover with plastic wrap and let the dough rise.
Fourth Step: Chocolate Babka Filling Instructions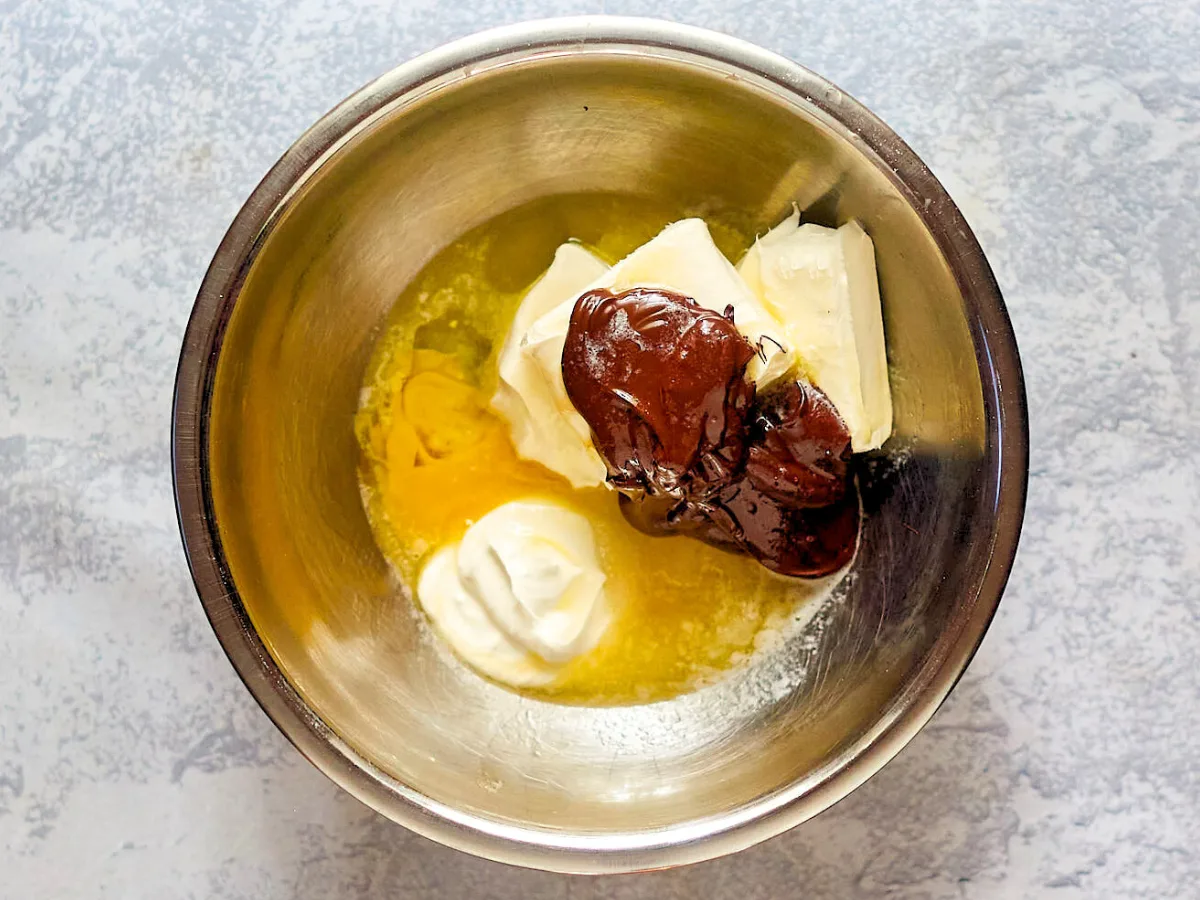 In the bowl of an electric stand mixer, combine the farmers' cheese, sugar, sour cream, egg, vanilla extract, and melted chocolate chips. Beat together until smooth. Set aside.
Fifth Step: Shape and Rise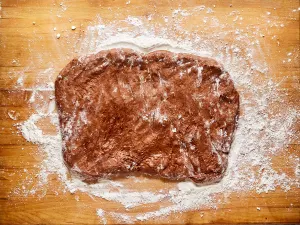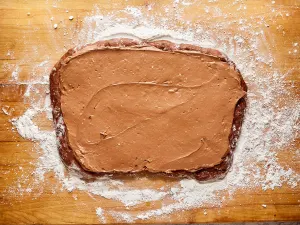 Pat the dough into a rectangle and cover it with the cheese filling. Roll it up and pinch the seam together. Then twist the rolled dough to make a gorgeous log. Let it rise one more time.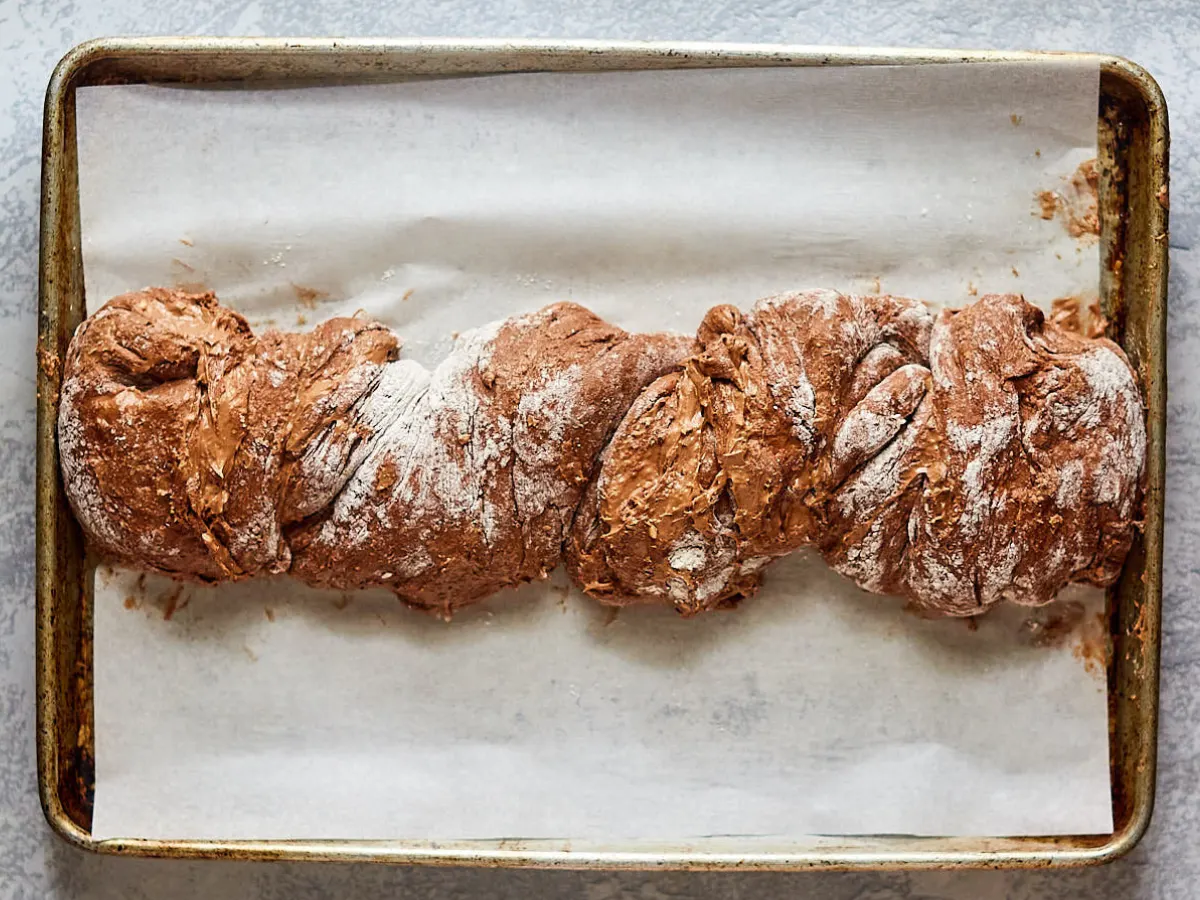 Sixth Step: Bake Your Chocolate Babka Bread.
Preheat the oven to 350 °F. Bake for 40 to 45 minutes. Let the chocolate babka cool for at least 2 hours before slicing.
How to serve Babka
This chocolate babka recipe makes a beautiful holiday bread. Chocolate babka can be served at breakfast with a cup of coffee or tea. I love a slice as a snack or even an after dinner treat.
How To Reheat & Store Chocolate Babka
Best Way to Store Chocolate Babka Bread
Keep leftover bread in a plastic bread bag with a zip tie or in an airtight container. Either way it needs to be in the refrigerator because of the cheese content.
Can I freeze Chocolate Babka?
Yes. Freeze slices or a whole loaf in an airtight container for up to three months. Thaw slices at room temperature or for short increments in the microwave Thaw a whole loaf by setting it out on the counter.
How to Reheat Chocolate Babka Bread
Reheat your leftover bread in the oven at 325ºF for 10 to 15 minutes. If you prefer, you can reheat slices in the microwave for ten seconds at a time until it is the temperature you desire.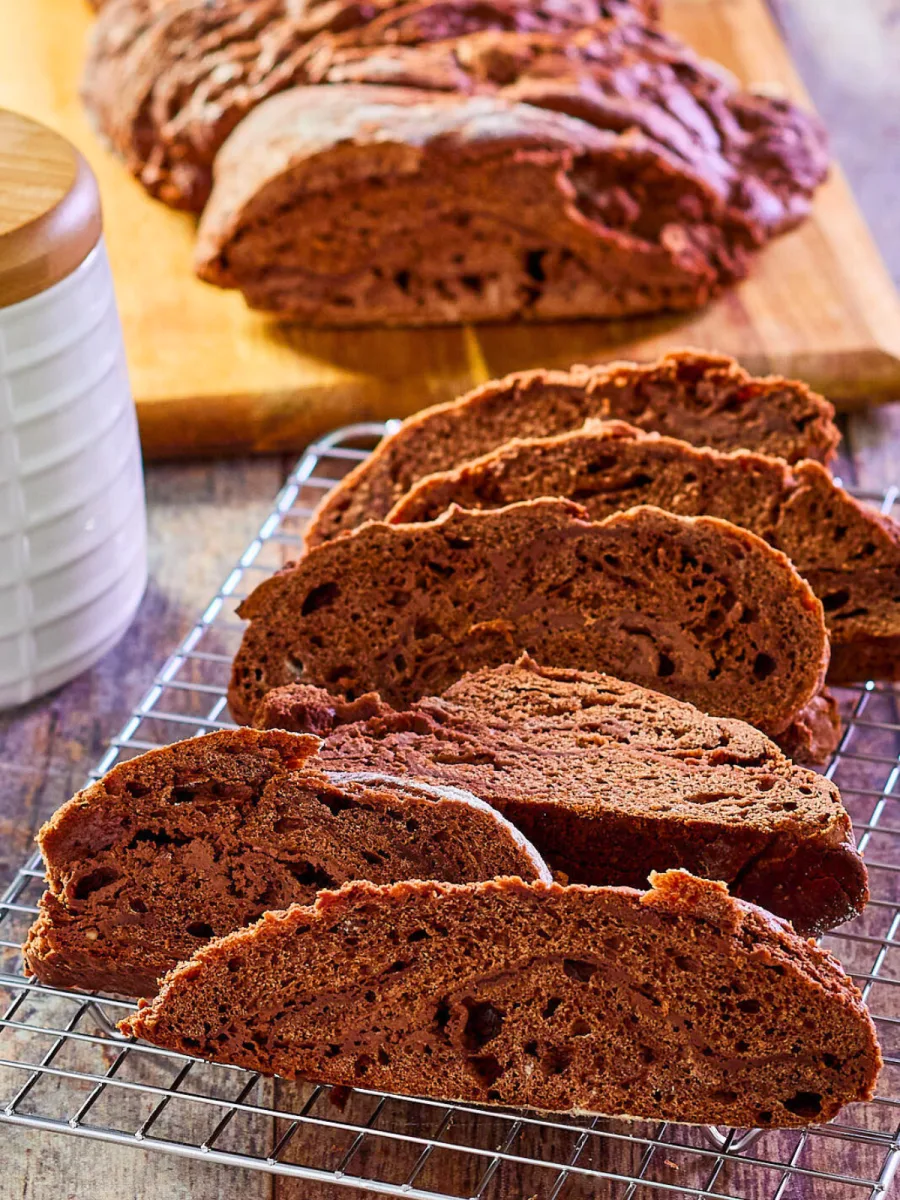 Hostess Tips for the Perfect Chocolate Babka Recipe
Knead the dough properly: Proper kneading is crucial to developing gluten, which gives the bread structure and texture. Knead the dough until it becomes smooth, elastic, and slightly tacky. This usually takes around 8-10 minutes of kneading by hand or 5-7 minutes with a stand mixer.
Don't overfill the dough: When spreading the chocolate filling on the rolled-out dough, make sure to leave a border around the edges. Overfilling can cause the filling to leak out during baking, resulting in a messy babka.
Create tight rolls: When rolling the dough into a log shape, make sure to roll it tightly. This will help prevent the filling from escaping. I make my first twist in the center and work to each end.
Cool completely: While the aroma of freshly baked bread may be enticing, it's worth practicing patience and allowing the bread to cool before slicing.

Bread continues to cook internally even after it is removed from the oven. During the cooling process, the residual heat evaporates moisture, allowing the bread to set and firm up. Slicing into hot bread can result in a gummy or doughy texture, as it hasn't had enough time to fully bake and set.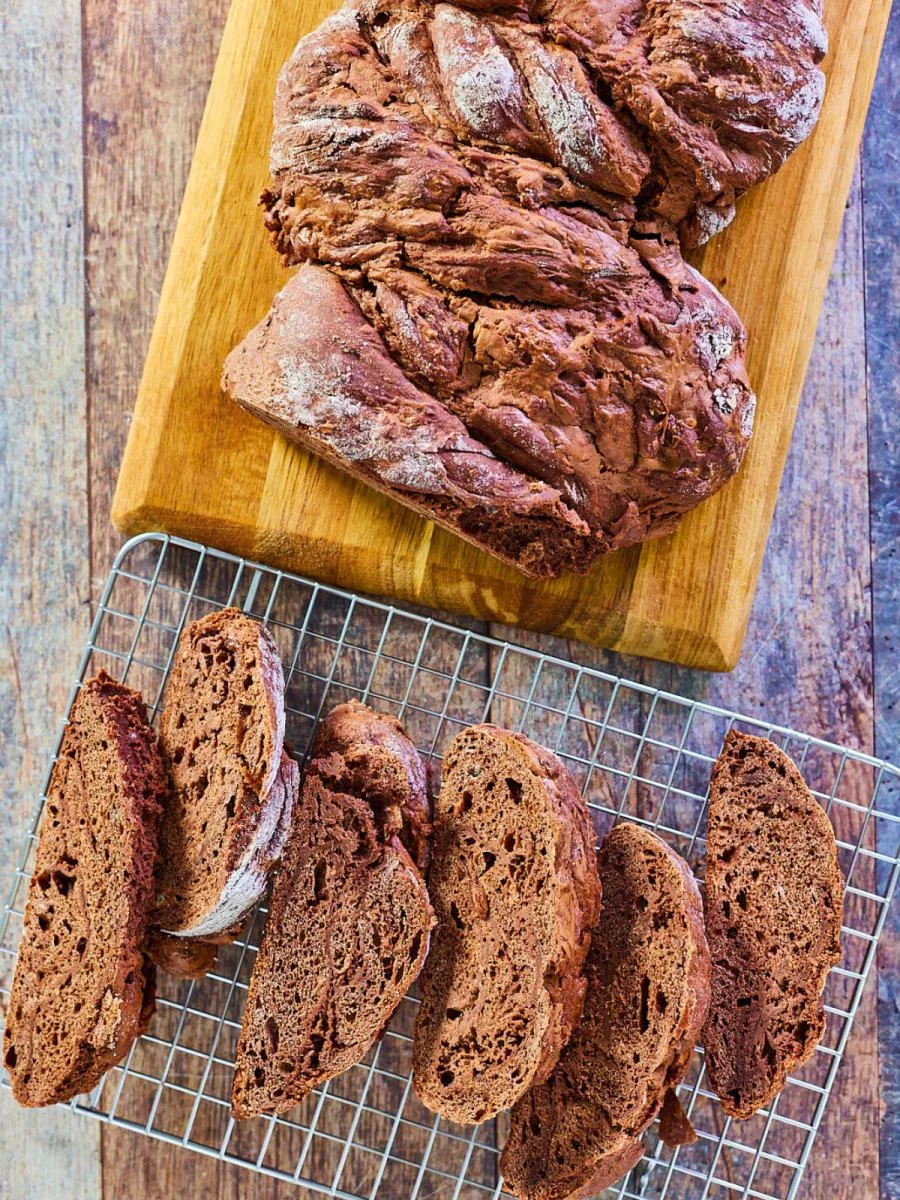 If you enjoyed this recipe for Chocolate Babka, check these out!
If you tried this delicious recipe, don't forget to rate it and leave me a comment telling me what you think. I love hearing from you!
Pin this amazing recipe!