Lemon Olive Oil Cake is sweet with a bright lemon flavor. Olive oil assures that this easy olive oil cake is moist and tender with an old-world essence.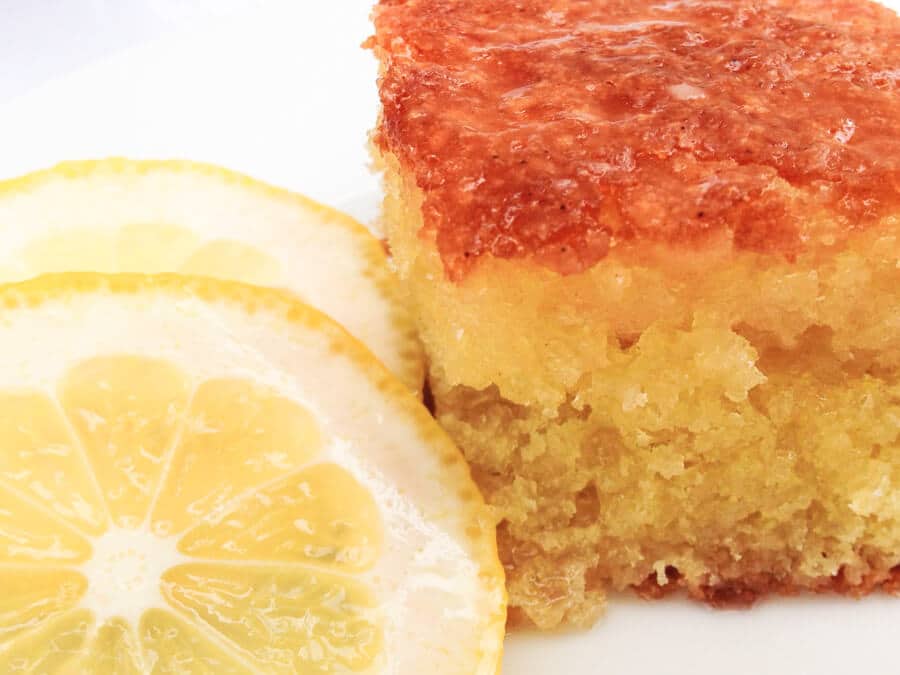 One whiff of lemon and I feel renewed! One taste of Olive Oil Lemon Cake and it takes me back to summer and sunshine.
Lemons are one of those gifts that we have in the winter time that remind us that not everything is blah and colorless!
I have had a life-long love affair with lemons. They are so versatile and there are many uses for them.
Household and Cleaning – Clean and disinfect cutting boards and other wooden tools, deodorize plastic containers, and polish stainless steel to name a few.
Beauty and Health – Works as a deodorant, replaces bleach in the washer, removes mildew, soothes sore throats and sanitizes jewelry.
Food and Drink – Wash produce, refresh aging lettuce, preserve fruit and veggies, and lower salt intake.
Pets, garden and more – spraying surface acts as a repellent to cats, naturally kills weeds, deodorizes humidifiers, and repels ants and other pests.
My favorite is the food and beverage uses. Go figure!
I love slicing a lemon into a pitcher of water. I also love cooking and baking with lemon.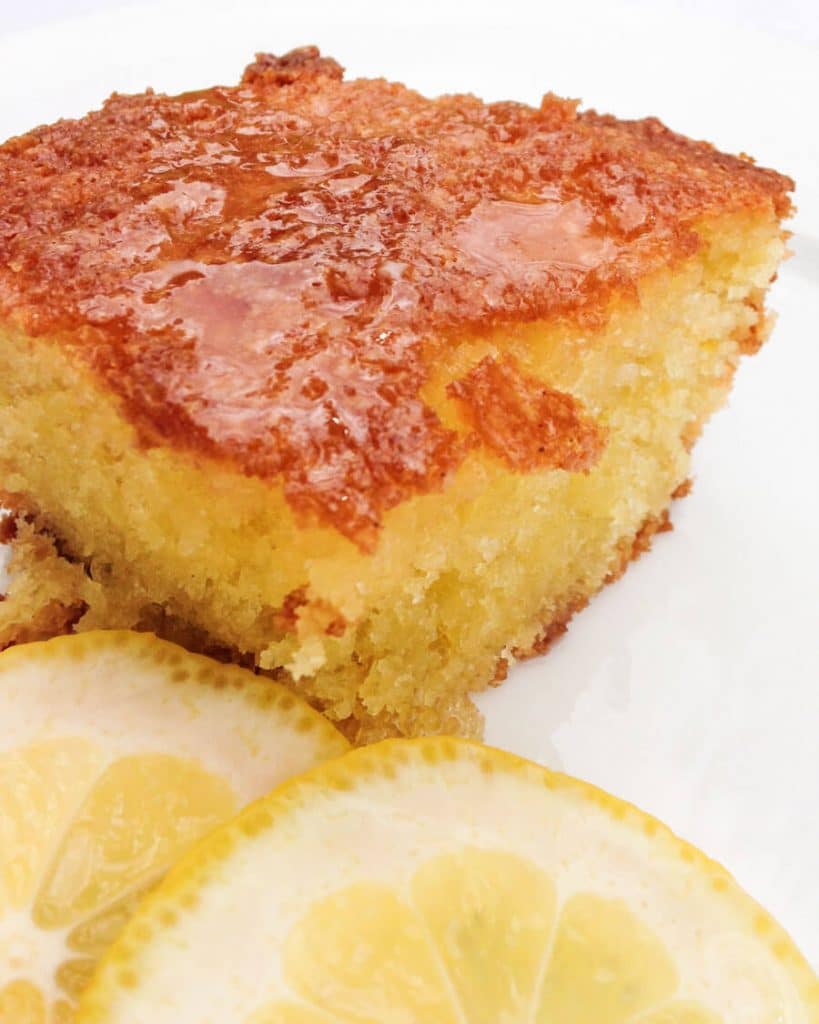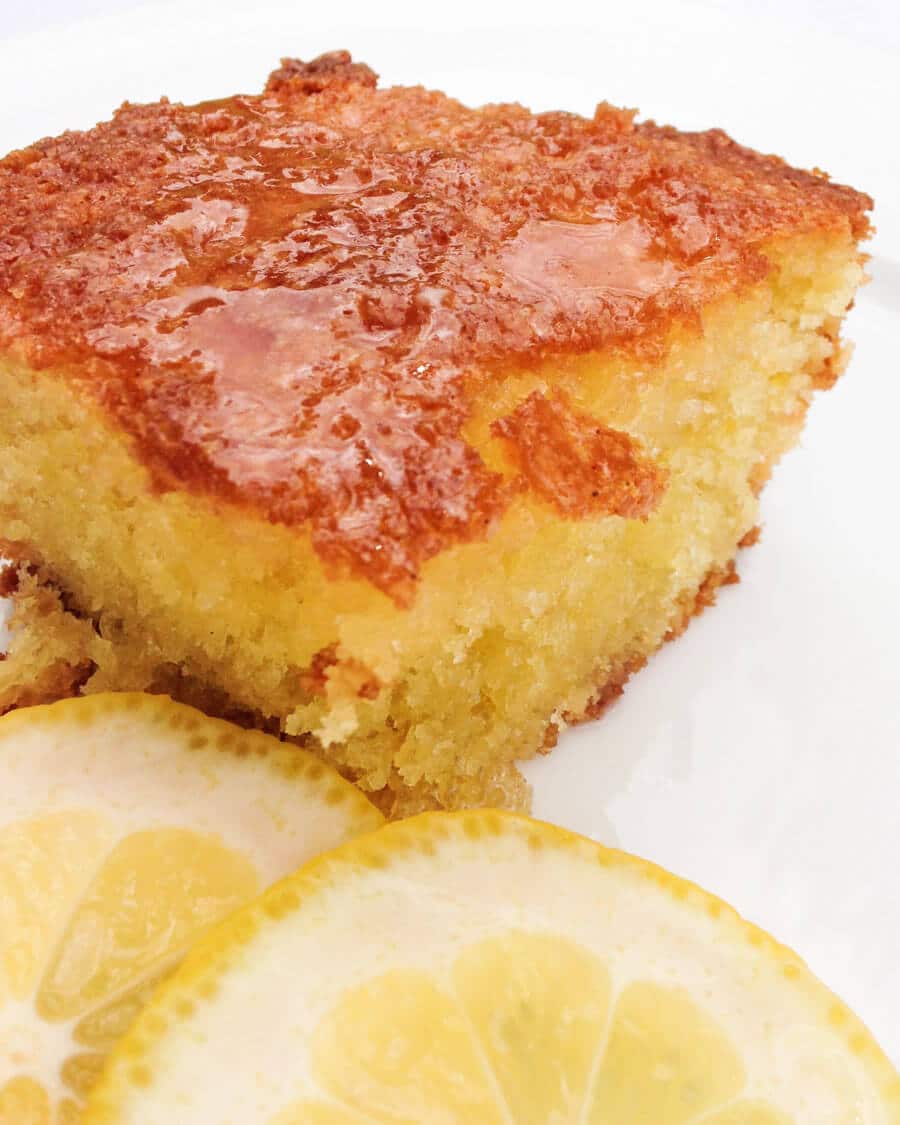 Chicken and lemon is a marriage made in heaven. And then….drum roll pounding on counter….desserts. puddings, cakes, pies, muffins. Oh stop already I know you get the point. I love lemon.
Some of our favorite recipes with lemon
Love it? Pin it!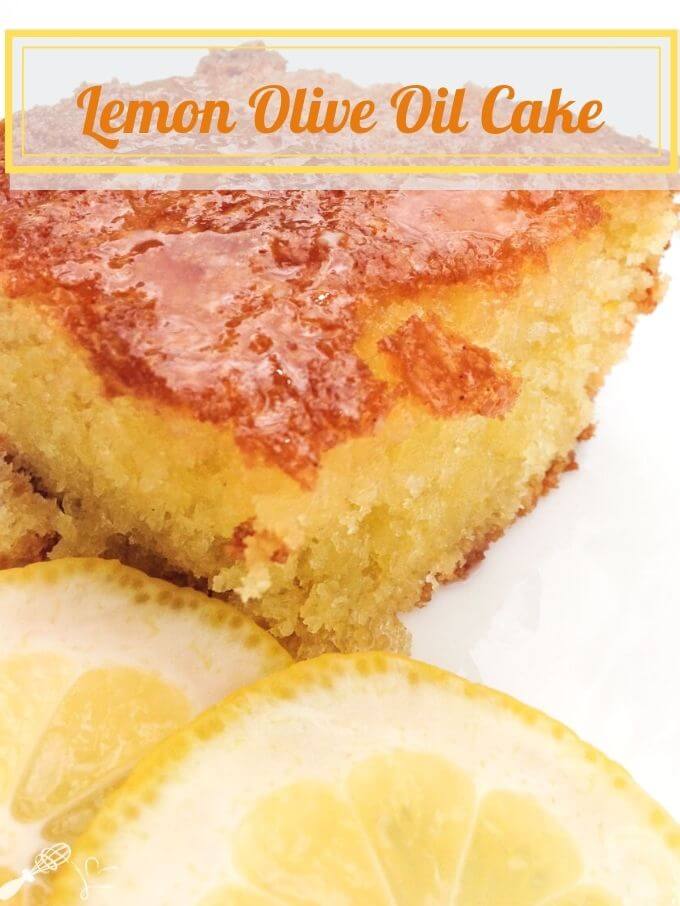 Easy Olive Oil Cake with Lemon Ingredients
There isn't anything unusual here so you should be able to get all of these olive oil cake ingredients at your local grocery store.
Flour – all-Purpose
Sugar – white granular
Baking Powder & Baking Soda – help this cake rise in the oven
Salt – Any will due
Milk – I used skim but use what you have on hand
Lemon – fresh zest and juice
Olive oil – I used the Marca Verde brand
Vanilla – Pure or imitation will work
Eggs – I always use large for the sake of consistency.
Powdered sugar – used for the glaze.
One afternoon my daughter and I went into Sur La Table. This is a kitchen gadget store that I visit once in a while just because.
On this particular day they were having a sale on Marca Verde olive oil, and handing out samples of a baked lemon olive oil cake. What? Olive oil in cake?
I had never heard of it, but one measly little bite later and I was in love. I grabbed a copy of the recipe and left. Thank you Sur La Table (hearts inserted here).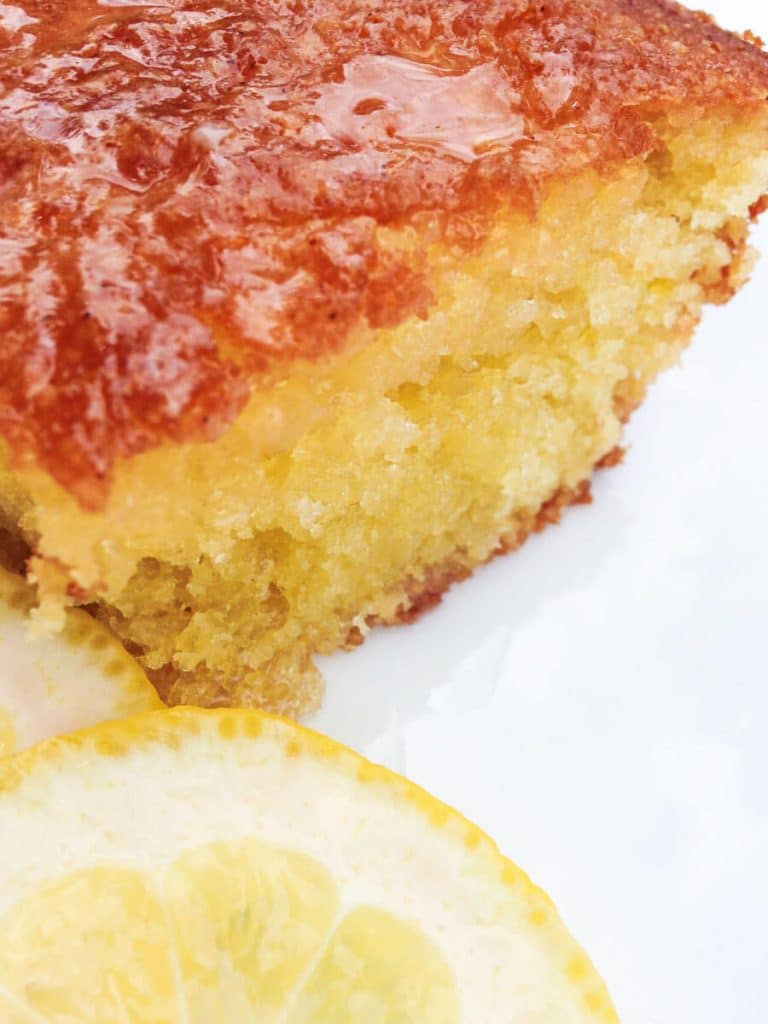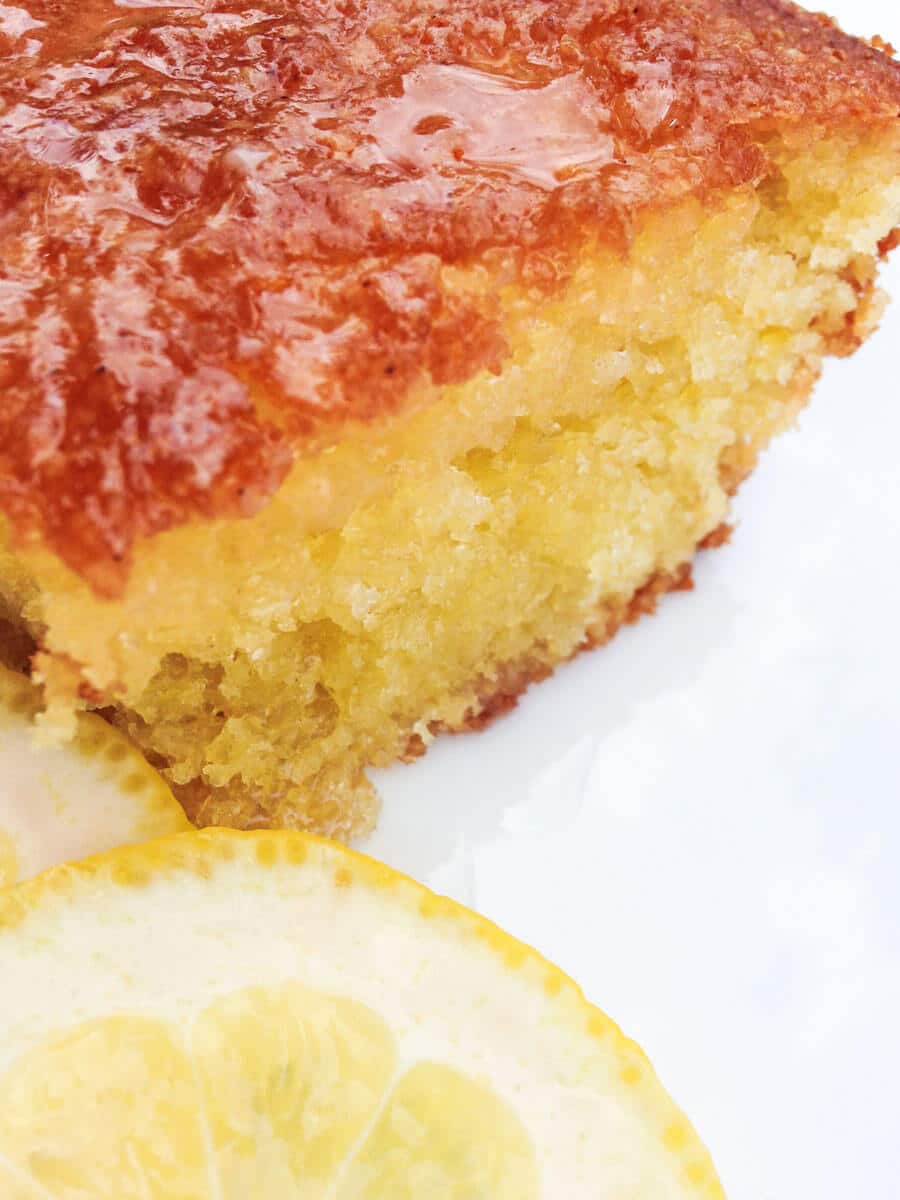 I couldn't stop thinking about this cake. It was so fresh and delicious. I went back a couple days later and bought the olive oil.
I waited for two whole days. No obsessive-compulsive behavior here. I put this wonderful cake together and knew I had to share it.
How to make Lemon Olive Oil cake from scratch?
In a large bowl, combine all of the cake ingredients. Fold together until combined.
Pour the batter into a prepared pan and bake.
While the cake bakes make the glaze.
Spoon half of the glaze over the cake and then turn it out onto a serving plate. Drizzle the remaining glaze over the cake and allow it to cool.
I have seen some other recipes baked with olive oil lately, and I won't be afraid to try them.
I hope you will not be afraid to try this cake.
It has a great lemon flavor and is tender and not overly sweet. The color is gorgeous, the smell was amazing. Best of all, it's not difficult to put together.
Save this Olive Oil Lemon Cake!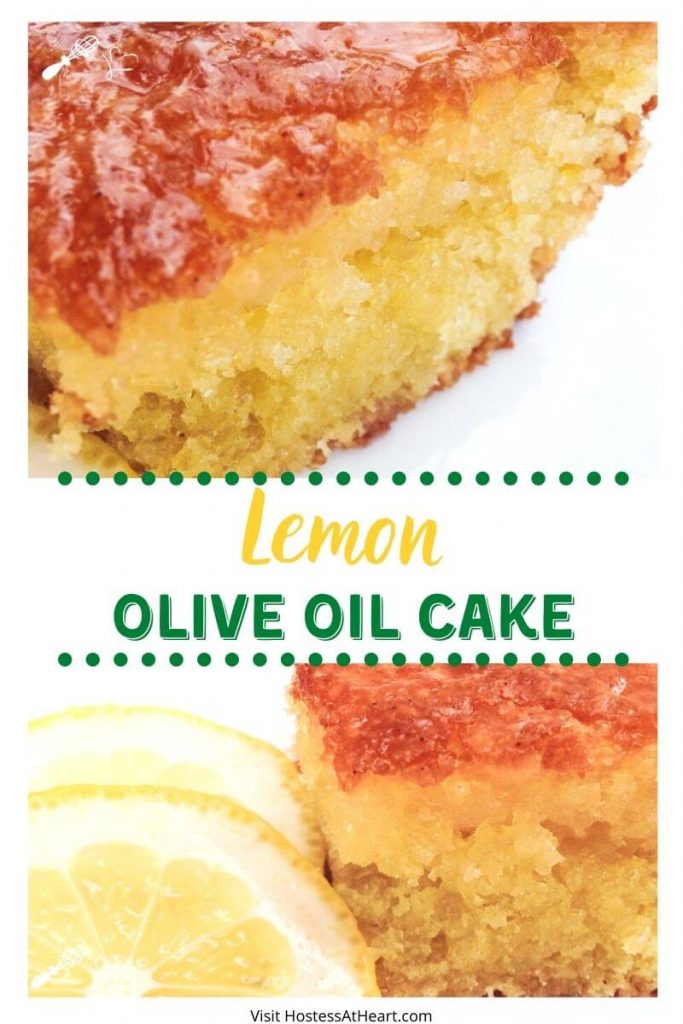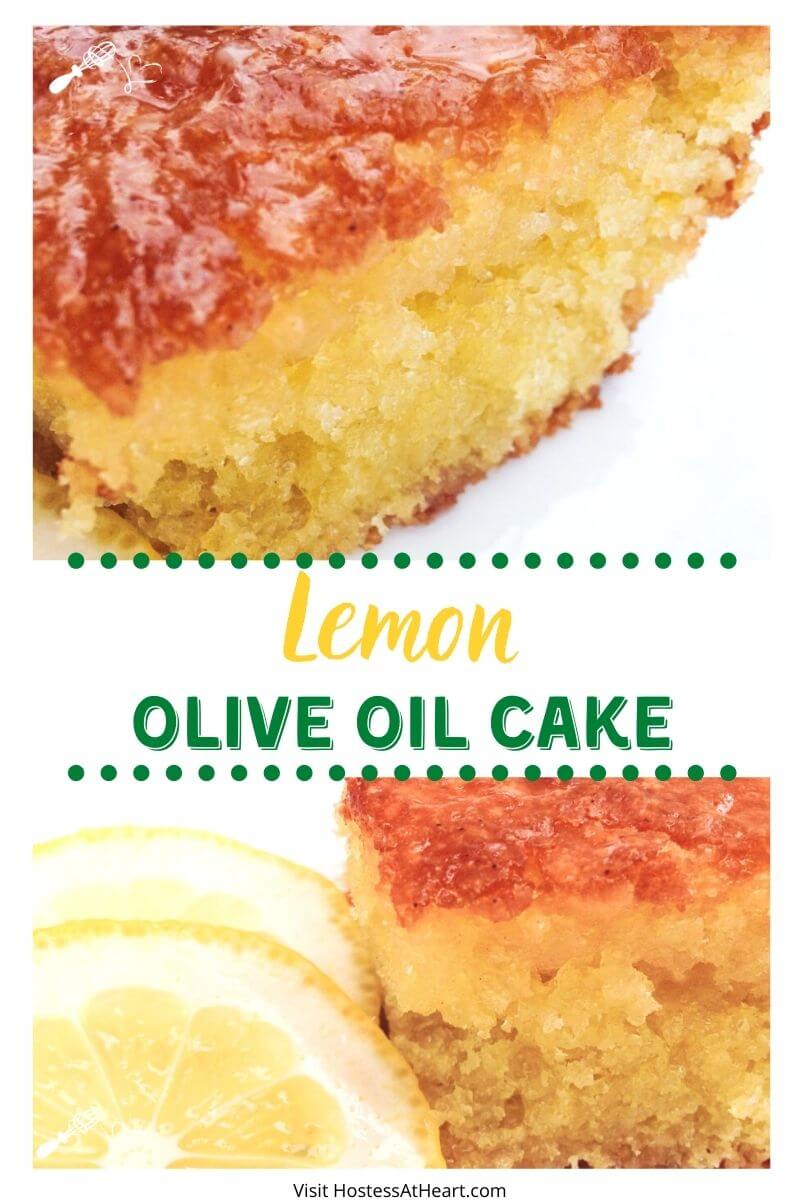 This Olive Oil Cake with Lemon uses everyday ingredients and no fancy gadgets. Items that I found useful were my 9″x13″ cake pan and my favorite spatulas. They're pretty color make my kitchen a happy place.
Our most popular recipes!
Lemon Olive Oil Cake
Lemon Olive Oil Cake is sweet with a bright lemon flavor. Olive oil assures that this easy olive oil cake is moist and tender with an old-world essence.
Ingredients
1-1/2

cups

flour

1-1/2

cups

sugar

2-1/2

teaspoons

baking powder

1/2

teaspoon

baking soda

1/4

teaspoon

salt


Zest of 1 lemon

microplane or finely grated

1/2

cup

milk

1/4

cup

lemon juice

3/4

cup

Olive Oil

I used Marca Verde brand


1

teaspoon

vanilla

4

eggs

Glaze

1-3/4

cups

powdered sugar

1/2

cup

lemon juice
Instructions
Preheat oven to 325° F. Spray a 9×13 cake pan or a 8 cup bundt pan with nonstick baking spray and flour.

In a large bowl, combine cake ingredients and fold together until combined.

Pour batter into prepared pan and bake for 35 to 50 minutes until dark and golden brown. While cake is in the oven, combine glaze ingredients. Whisk to blend.

Remove cake from oven. Whisk glaze mixture again, and carefully spoon 1/2 of the glaze over the cake. Loosen the edges of the cake and turn out onto a serving plate. Slowly drizzle remaining glaze over cake. Allow to cool.
Notes
Recipe adapted from Sur La Table
Nutrition
Serving:
10
g
|
Calories:
126
kcal
|
Carbohydrates:
20
g
|
Protein:
3
g
|
Fat:
4
g
|
Saturated Fat:
1
g
|
Cholesterol:
67
mg
|
Sodium:
302
mg
|
Potassium:
111
mg
|
Fiber:
1
g
|
Sugar:
14
g
|
Vitamin A:
155
IU
|
Vitamin C:
7
mg
|
Calcium:
46
mg
|
Iron:
1
mg
This recipe was calculated using the exact brands and measurements I used to make this recipe. If you are following a strict diet please note changing anything will cause the nutritional info to change. My calculations are intended as a guide only.