Lemon Icebox Pie Recipe is cool and creamy and comes together in less than 30 minutes. This easy Lemon Pie with Jello is delicious and uses only 4 ingredients.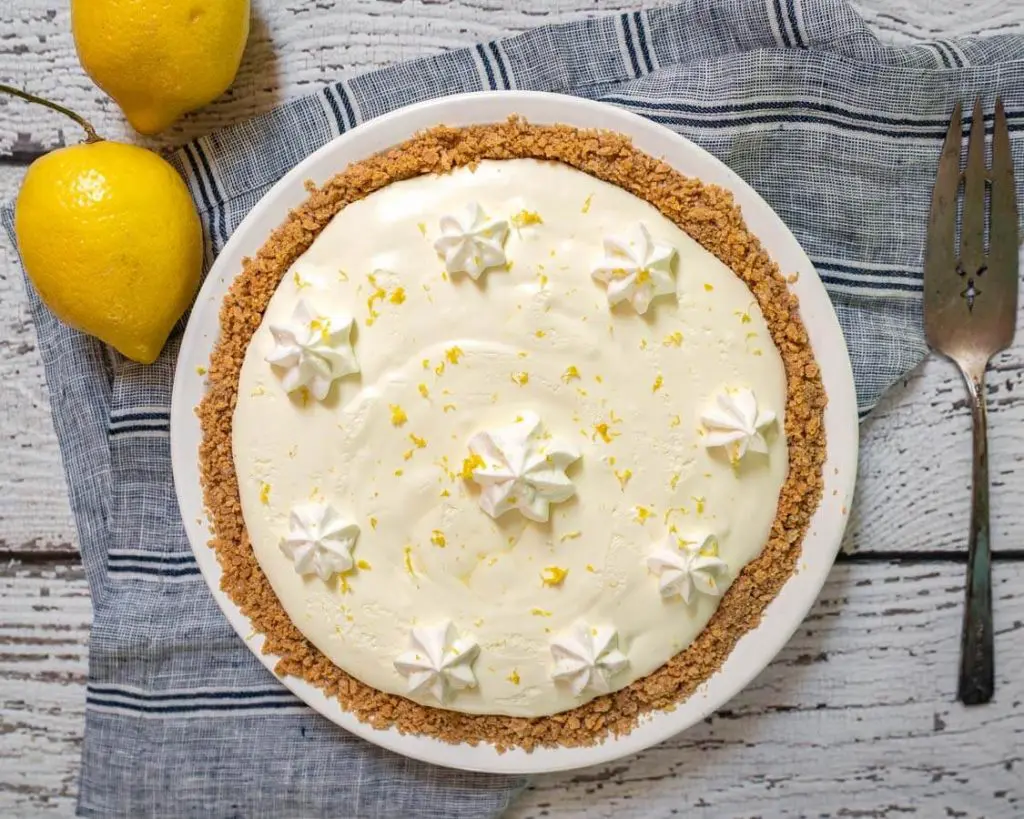 Lemon Icebox Pie Recipe is one of those old-fashioned desserts that are meant for summer gatherings. Make this easy Lemon Pie recipe ahead of time for a potluck, picnic, or family get-together.
Why is it called a Lemon Ice Box Pie?
Growing up we called our refrigerator an icebox. It wasn't.
Iceboxes are what people used before we had refrigerators. People would get deliveries of large blocks of ice which were put in an icebox to keep their food cold.
There are many recipes for Lemon Icebox Pies. Some recipes call for eggs, sweetened condensed milk, or cream cheese.
This recipe uses none of these which is one of the reasons I love it!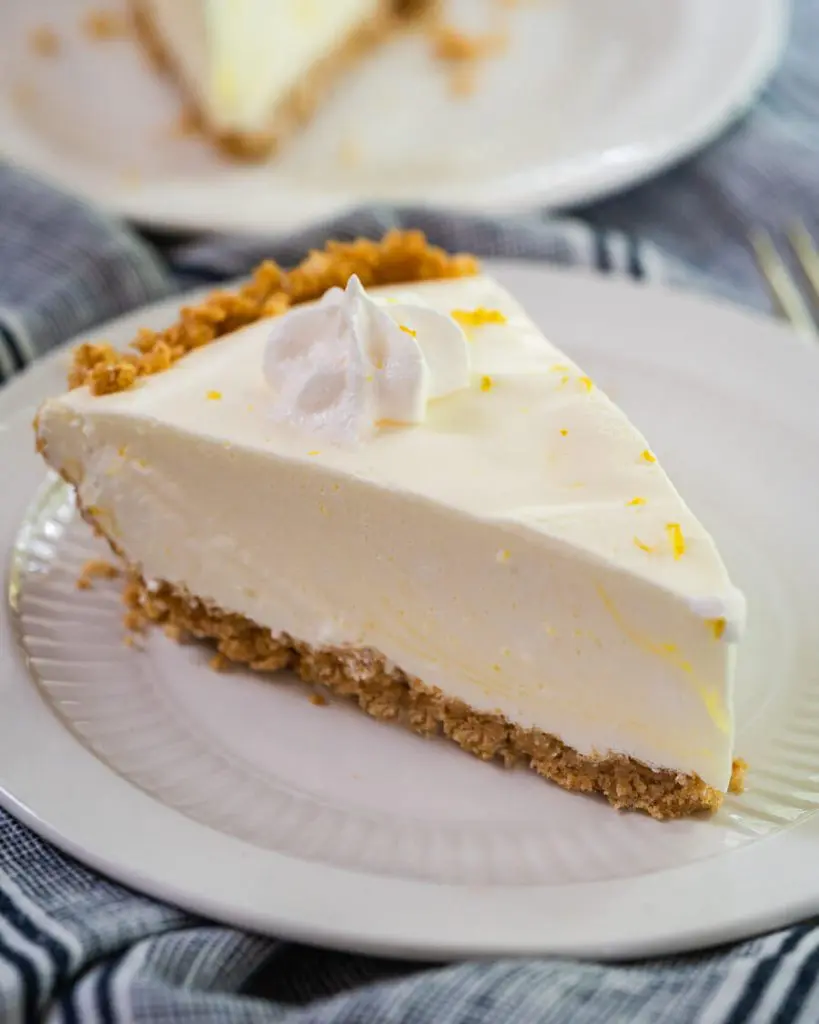 How to make a Lemon Icebox Pie
I started by making my own Homemade Graham Cracker Crust. You can certainly buy one for a No-Bake Lemon Icebox Pie.
I like making my own graham cracker crust because I love a coarse texture and can make it as thick as I want.
Here's how to make a homemade graham cracker crust.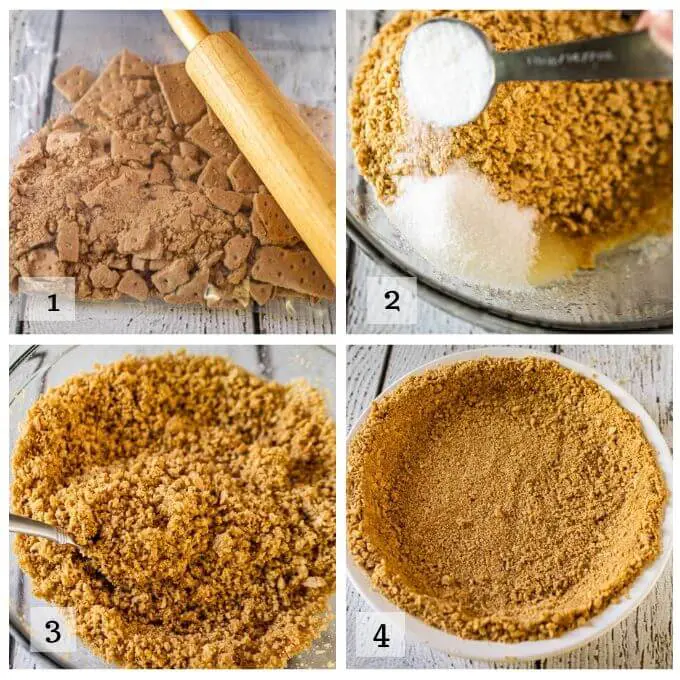 Add about 12 sheets of graham crackers to a resealable bag and roll the crackers until they are ground to the consistency you like.
Add melted butter and sugar to the graham cracker crumbs.
Mix the ingredients together until the graham cracker crumbs are moist.
Line the pie pan with the crust. I like using the bottom of a measuring cup to even out the bottom. A spoon or fork will also work.
Bake and then cool the pie crust completely.
How to make the Lemon Icebox Pie Filling
Making the Lemon Icebox Pie filling isn't difficult either. This is how you do it.

Fill a 1-cup measuring cup 3/4 full of water. Add enough ice to bring it up to 1 cup.
Using a medium-sized microwave-safe bowl, boil 2/3 cup of water.
Add Jello and lemon zest to the boiling water. Stir until the Jello is dissolved.
Add the ice water and stir until slightly thickened.
Fold in the Cool Whip and chill. NOTE: You can save a couple of tablespoons for the star garnish or purchase additional Cool Whip for garnishing.
Tips for the perfect Lemon Ice Box Pie
You can substitute vanilla wafers for graham crackers but personally, I like the graham cracker crust for this pie.
Don't stir or mix the filling too aggressively. Fold the cool whip into the Jello mixture.

As you can see, my filling still has lumps of cool whip in it. That's fine. Over beating your filling will result in less height and fluffiness. I think fluffiness is a word?

I like mixing the ingredients in a large measuring cups. That allows me to easily pour the filling onto the crust.
Make the pie a day in advance. I added the Cool Whip stars after the pie was chilled so they didn't get crushed under the plastic wrap.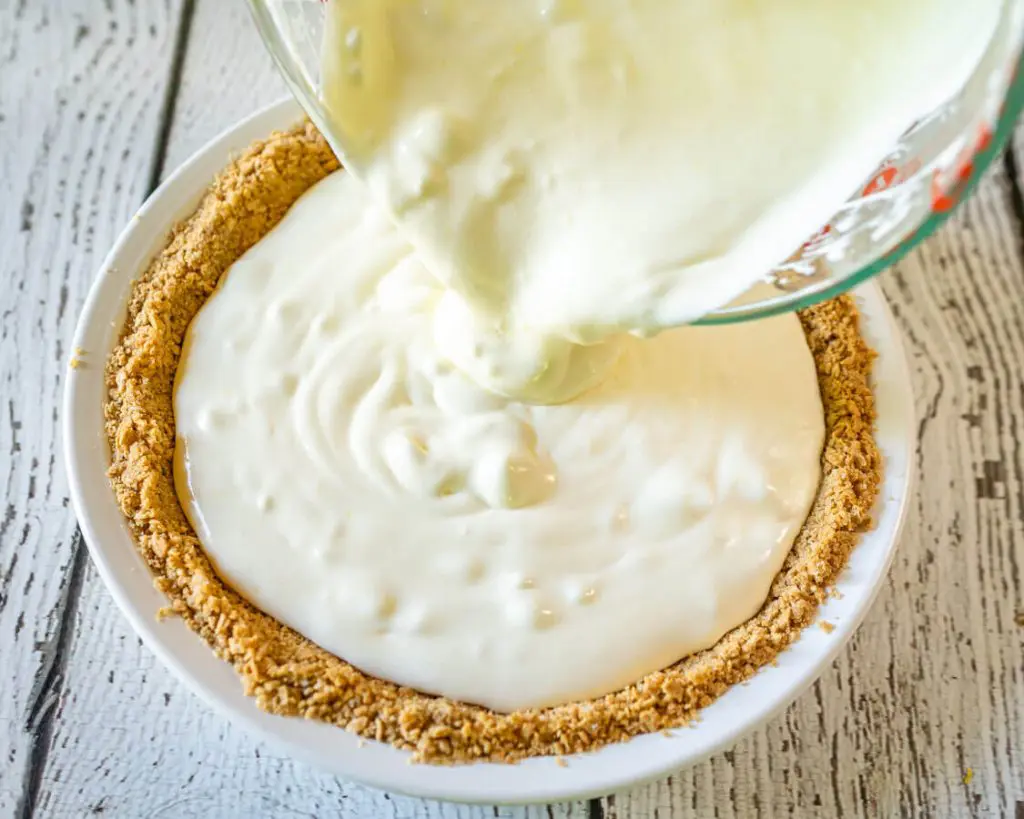 How to store a Lemon Icebox Pie Recipe
Can you freeze lemon pie? Freezing Jello can ruin it so I don't recommend freezing this pie.
This Old fashioned Lemon Icebox Pie will last 5 days stored in the refrigerator lightly covered with plastic wrap.
Freaky Friday Blog Hop
As much as I would like to take credit for this Lemon Ice Box Pie recipe, I can't. This recipe is inspired by the summer edition of our Freaky Friday Blog Hop.

What is the Freaky Friday Blog Hop? Freaky Friday is a blog hop with some of my favorite food blogger buddies!
We secretly get assigned one another's blogs to make a recipe from, and then we all reveal who we had and what we made on the same Friday, and that is today!
The Freaky Friday blog hop is organized by Michaela who runs An Affair From the Heart. I was given her blog for our summer edition!
An Affair From The Heart Blog
I was super excited to get Michaela's blog for a bazillion reasons. First of all, Michaela and I have been blogging for about the same amount of time.
Little did we know that we actually live fairly close to each other.
We've become good friends and have a lot in common.
We both love entertaining, cooking, and baking, and our families are very important to us. A lot of our activities and entertaining revolves around or includes them.
Many of our recipes were inspired by our Mothers and Grandmothers.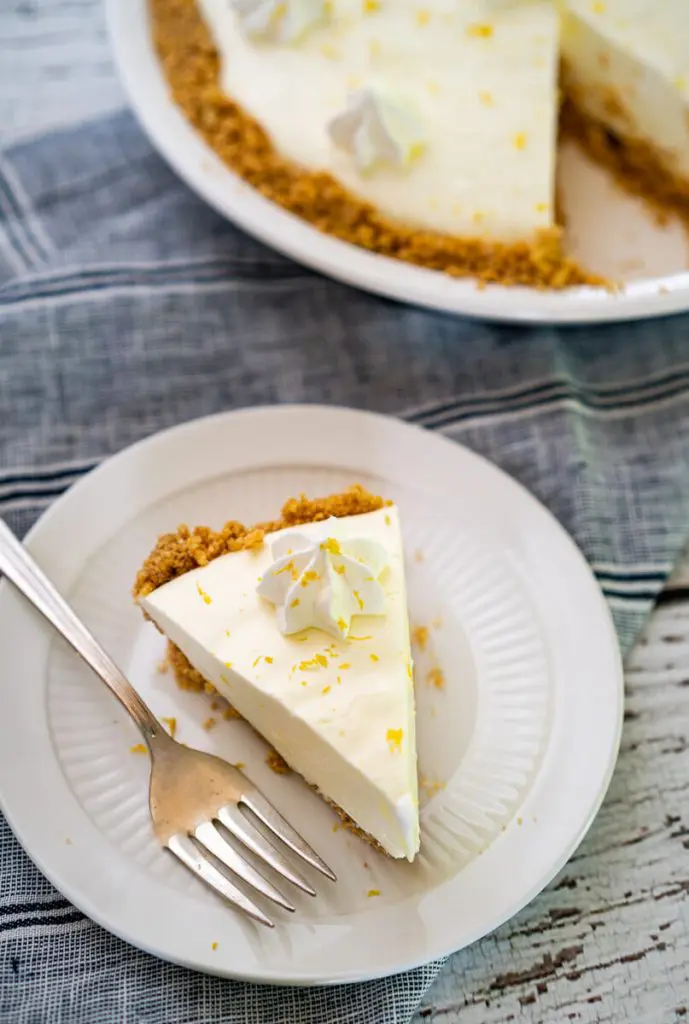 Picking one recipe was no easy thing for our Summer edition of Freaky Friday. She's got some delicious appetizers and dips including her Crack Dip and her Texas Trash Dip that I make all the time for our tailgating parties.
I wanted to go the dessert route, and contenders were her Strawberry Cake and her Lemon Blueberry Trifle.
It's been blistering hot here. I've had my eye on her Lemon Icebox Pie recipe. I knew this was the perfect time to make it.
Michaela made her pie in a pie plate handed down from her Grandmother.
I made mine in a pie plate given to me by my Mother-In-Law. It has that little blue flower at the bottom. I think every household had one of those dishes prior to 1980.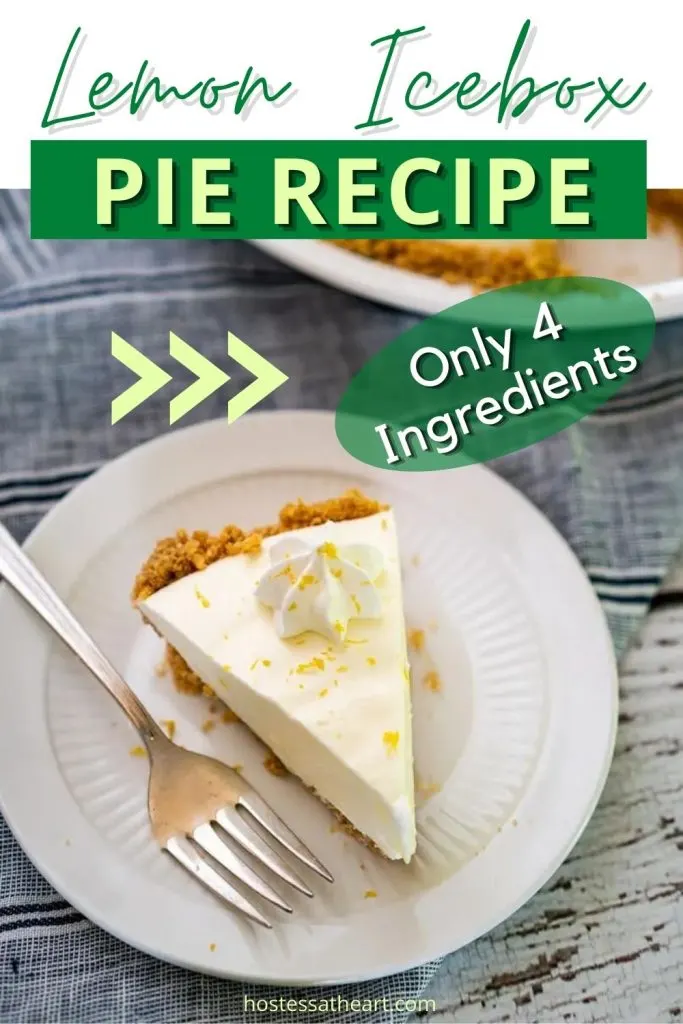 If you enjoyed this pie recipe, here are a few more I think you'll like
Michaela's Lemon Icebox Pie recipe is so easy and absolutely delicious. This was the perfect pie recipe for chilling on the front porch and watching the world go by at the end of a hot day.
I hope you'll hop on over to An Affair From the Heart and check out all of her amazing recipes!
Take a look at all of our 2020 Freaky Friday Summer Edition Recipes:
Some of our favorite Lemon Recipes
Our most popular recipes