An easy delicious English Muffin Bread that uses no oil, no eggs, and requires NO kneading!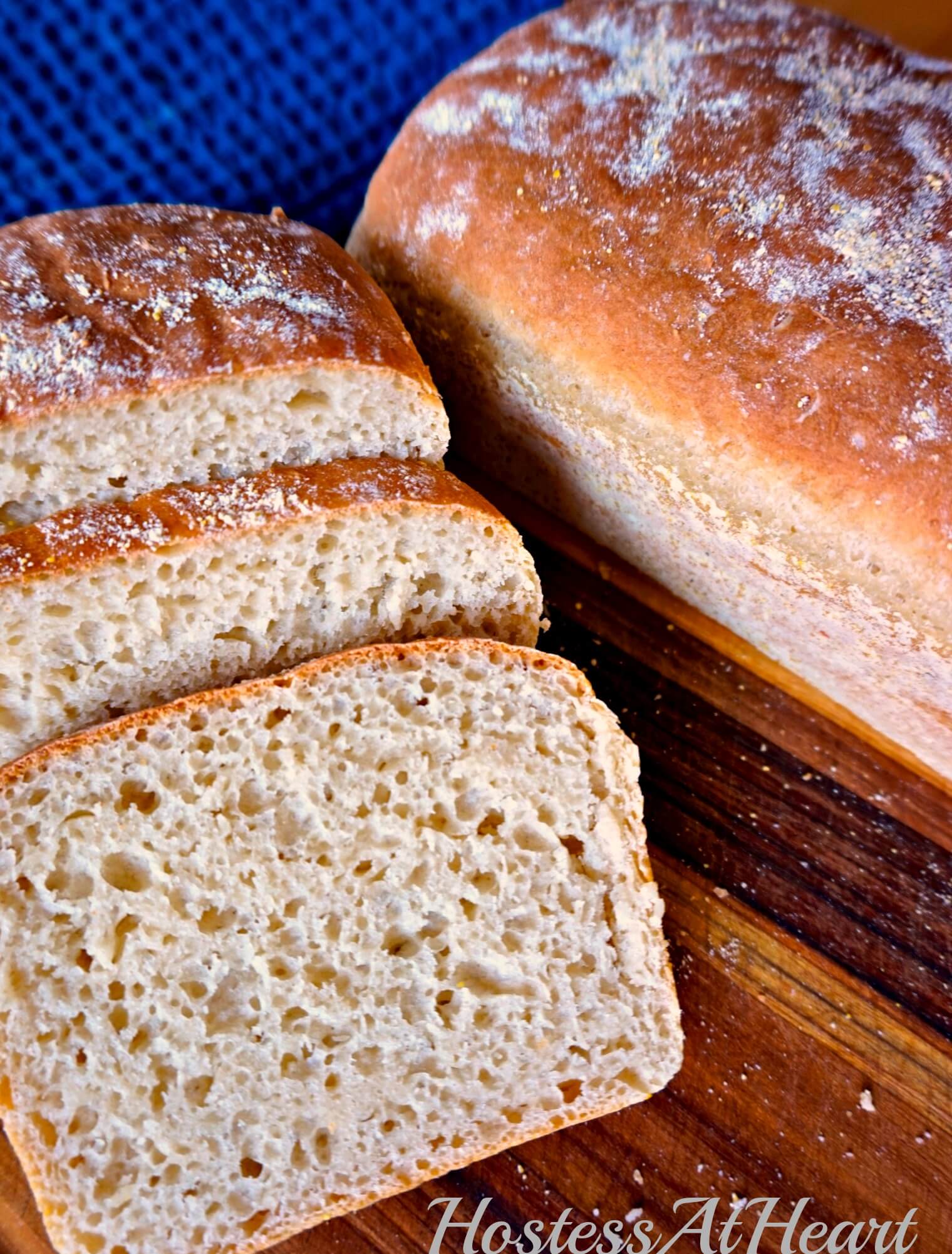 Is there anything better than a slice of warm bread right out of the oven? This English Muffin Bread will have anyone within smelling distance flocking to your kitchen.
I just finished a buttery slice (o.k. two) and am in yum heaven. There was a delicate crunch to the exterior, and a soft craggy center that held all of that melted butter. Need I say more?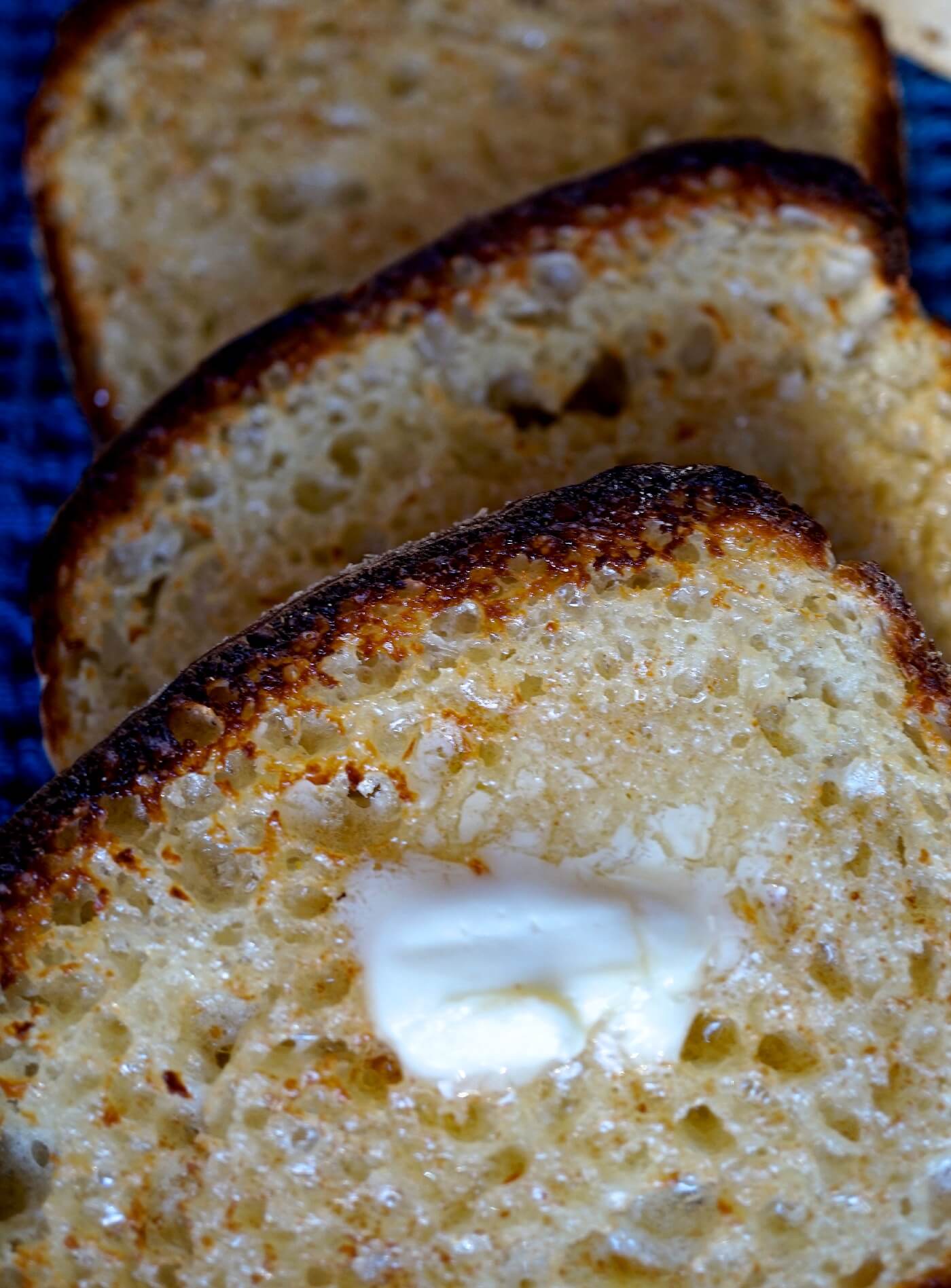 I was surfing through one of my cookbooks and came across this recipe for English Muffin bread. I was intrigued. We love English muffins and have even seen a few recipes for them pop up here and there lately. But a whole slice? Or two? I just had to try it.
There were a couple of reasons why I thought that it just couldn't turn out like it was supposed to. There was no oil, no egg, no kneading and only required one rise time. This looked way too simple, and made two loaves to boot!
It did turn out though. It turned out as in academy award winner turn out.
I broiled a couple buttered slices with some Canadian bacon and put a poached egg on top. It was amazing! Where are the pictures? The egg didn't turn out as glamorous as it should have in my mind, but it was delicious! My hubby loaded his slices with honey the other with cinnamon butter.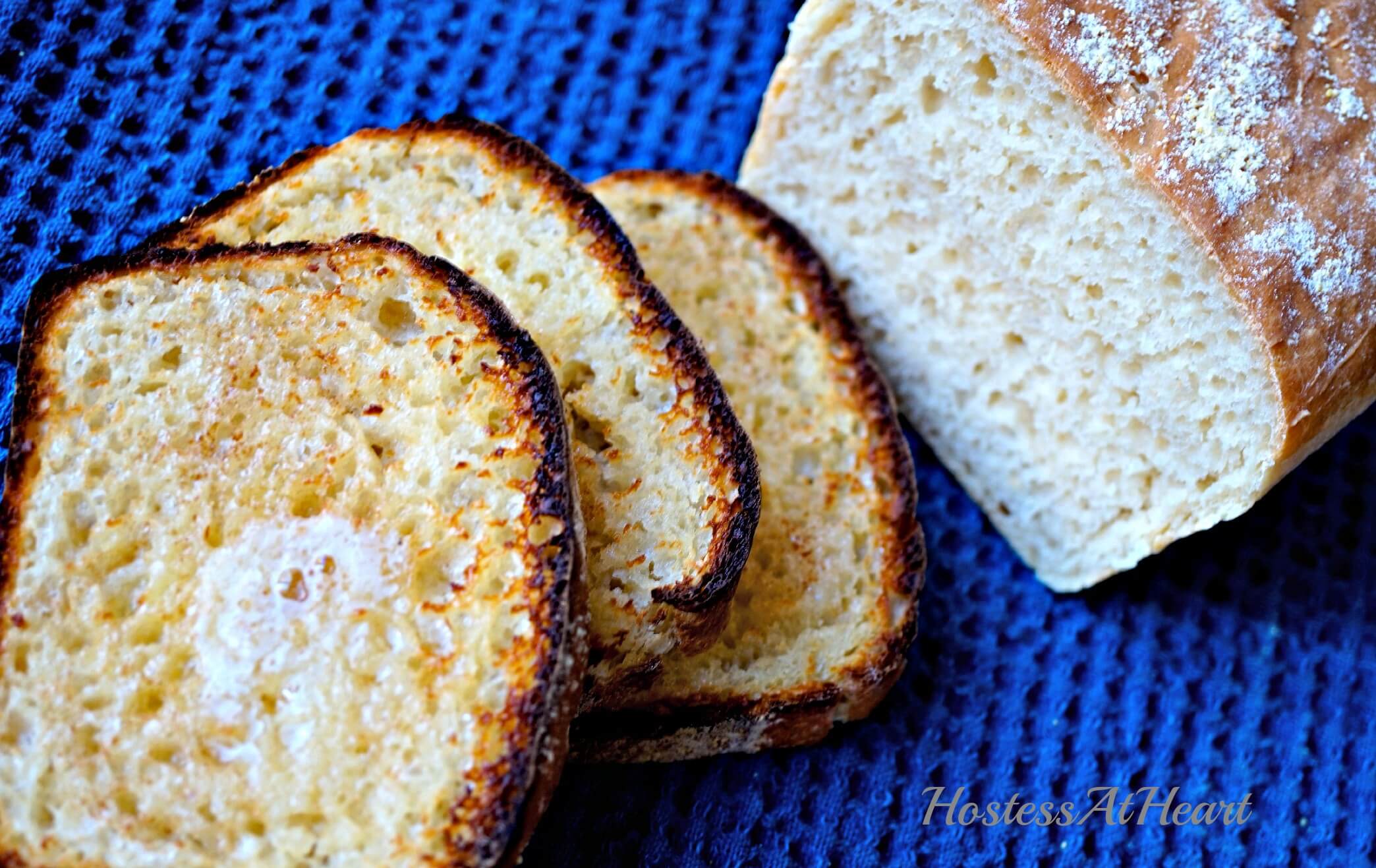 Don't have time to make it now?

Pin it

for later!
Another great bread that you might enjoy is the No-Knead Bread.
This recipe is being taken to Fiesta Friday where our co-hosts Tracy @Scratch It and Stephanie @The Cozy Cook have already gotten the party started!
Let's keep in touch! You can find me on Pinterest, Instagram, Facebook, and Twitter! Better yet, enter your email address in the box below and never miss a recipe!