Homemade Bread Croutons are great on salads, in soup, or as a snack. It's a great way to use up bread that would otherwise go to waste.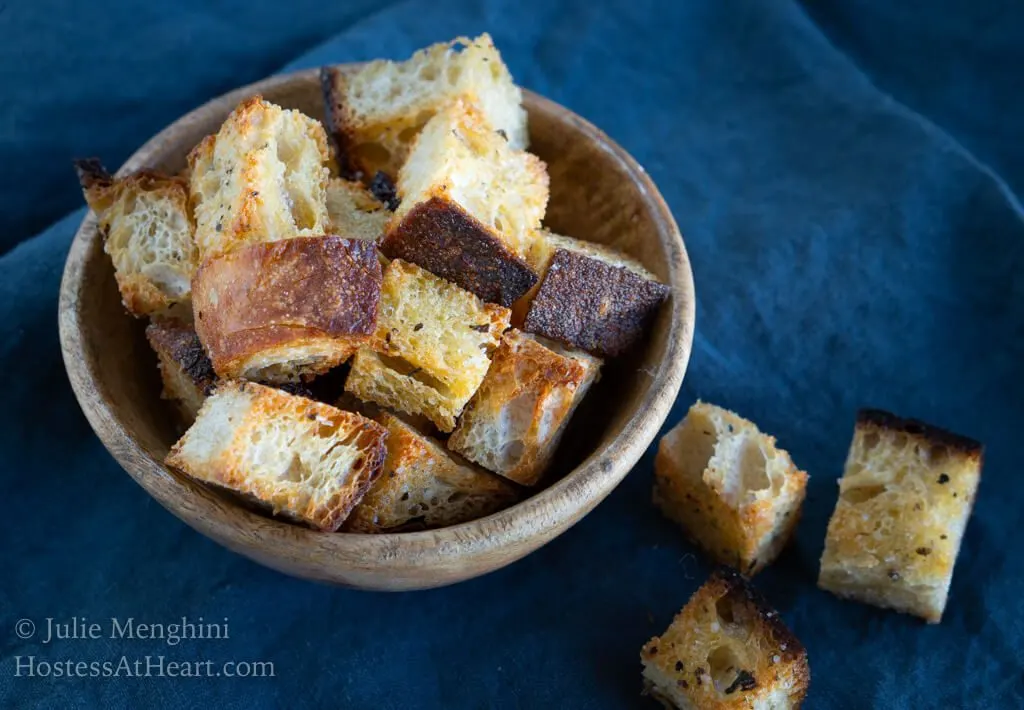 I've been asked several times what I do with all of the leftover bread that I bake. It's simple, I make Homemade Bread Croutons.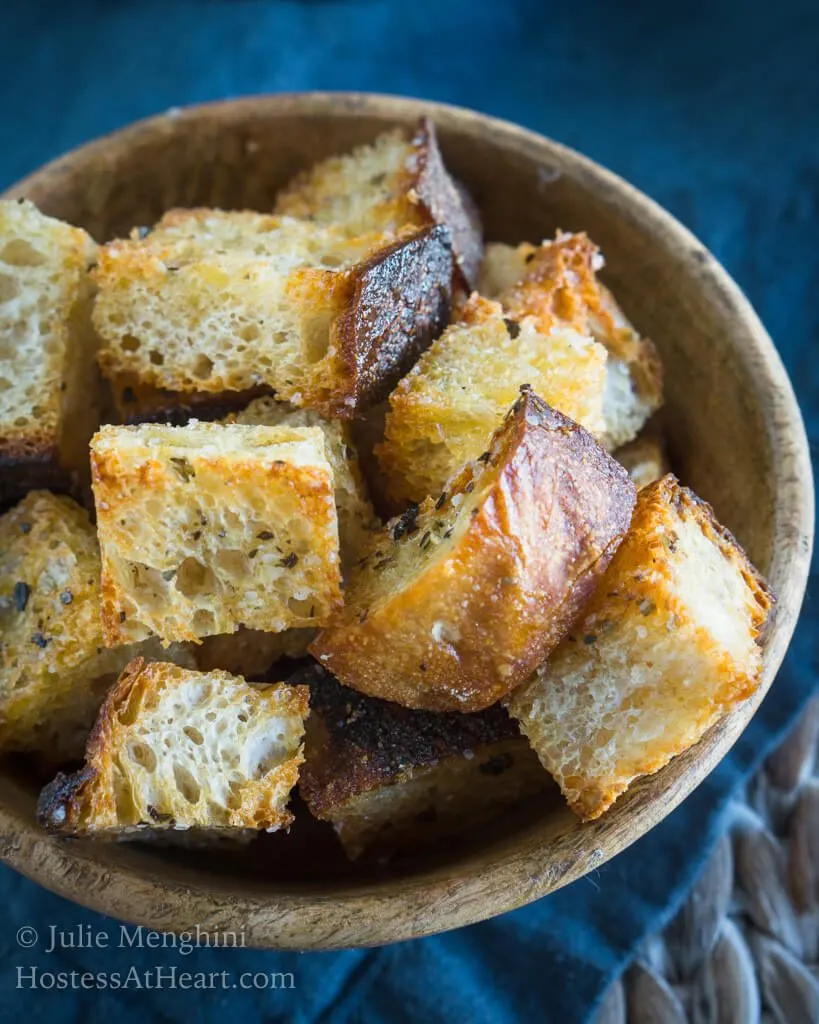 We put homemade bread croutons on salads, in soup or John (and my little neighbor kids) like eating them as a snack. They are so quick and easy, and the spices can be changed to your liking. You can sprinkle them with a healthy dose of parmesan cheese. I usually season them with an Italian spice blend or Herbs de Provence French herb blend. I also like that you can make them as large as you want and when you bite into them they're not hard as a rock and taste like sawdust like some of the croutons you buy (not that I've ever eaten sawdust).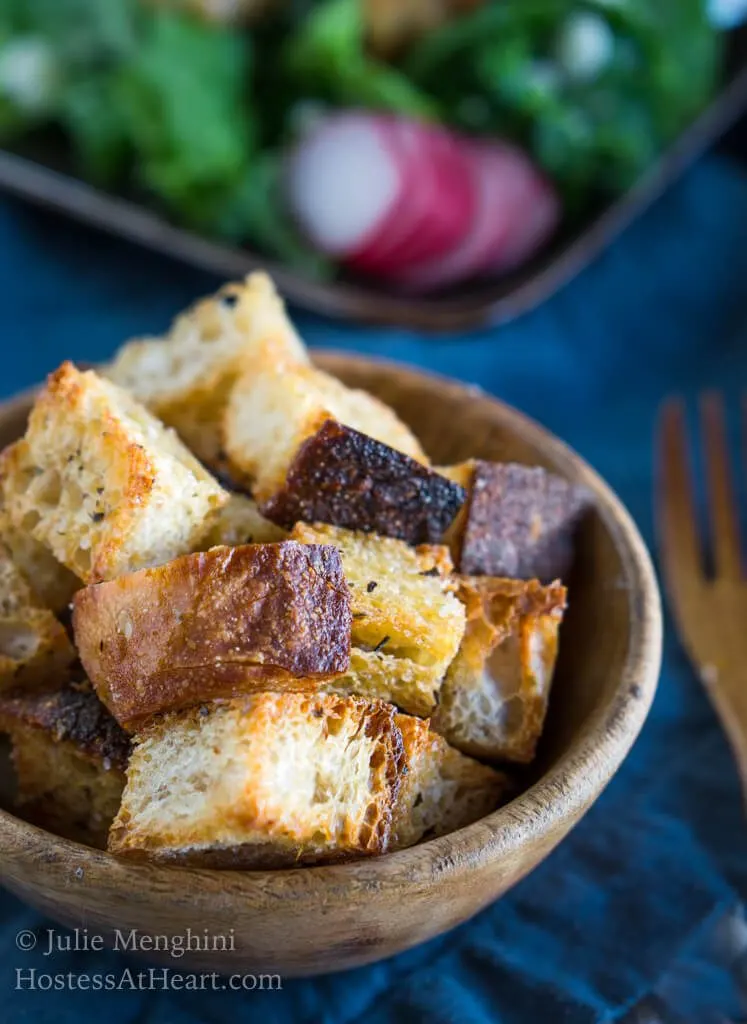 There are weeks that we just don't go through an entire loaf of bread. I will usually wrap up the bread and throw it in my freezer. When we are having salads or something else that we want a pile of croutons for, I will take the bread out of the freezer and just cut it into cubes. You don't even have to let your bread thaw.
Don't have time to make it now?

Pin it

for later!
Another benefit of making your own croutons is that you choose the ingredients so you can assure that they are vegan, vegetarian, organic or fit into your food choices. Especially if you bake your own bread!
Of course, leftover bread can always be saved for stuffing or dressing. I hope you will check out some of my bread recipes. My Harvest Grains bread is a good choice and makes delicious croutons too.
You're going to want to whip up a batch

of

these recipes!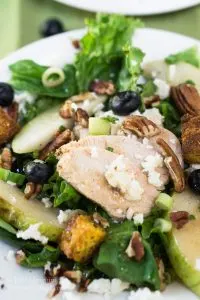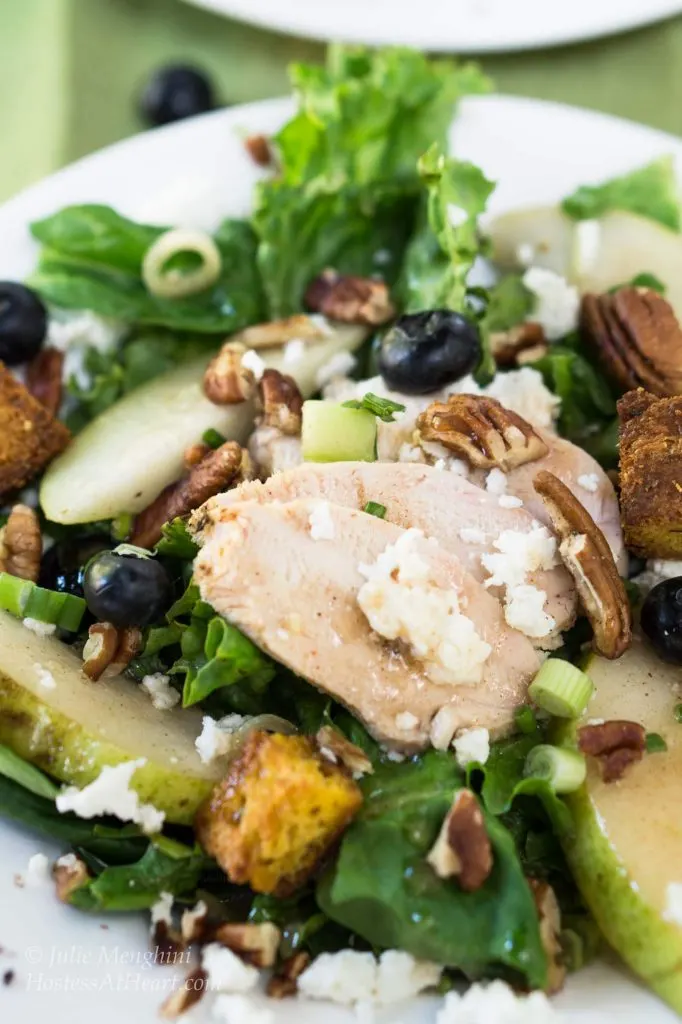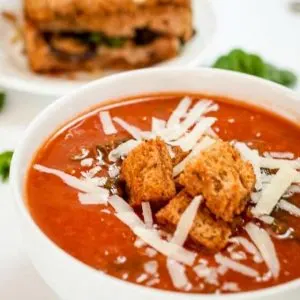 Let's keep in touch! You can find me on Pinterest, Instagram, Facebook, and Twitter! Better yet, enter your email address in the box below and never miss a recipe!