Homemade Italian bread doesn't have to be hard or take all day. This Crusty Italian Bread recipe uses only 6 ingredients and is ready in two hours.
THIS POST HAS BEEN UPGRADED FROM 4/11/17 TO IMPROVE READER EXPERIENCE.
Soft Italian bread recipe has a crusty exterior and a soft and tender melt in your mouth interior crumb. Matched with a plate of Bucatini Cacio e Pepe and you have a 5-star menu in no time.
I first made this recipe as a part of a bread challenge group that I participated in.
The theme was "Bread from Italy". This excited me because my hubby's papa is 100% Italian and John is half (Irish is the rest of the mix). Since I'm related by marriage to this wonderful country, homemade Italian bread should be simple right?
I'm not sure what part of Italy this Classic Italian Bread recipe comes from. If I were to guess I would say Puglia or the southern part of Italy. John's family is from the north so maybe that's my excuse for flunking this Italian bread recipe the first 3 times I made it! Slow-learner me!
For my first attempt, I man-handled it and thought that was the reason it "deflated" before I had it in the oven. The second time it deflated again as soon as I scored it.
When I started researching what I could be doing wrong, I found that I was either over-proofing my bread or proofing it at too warm a temperature. I would say, I was doing both!
My biggest problem in making this "Simple" Italian bread is over-thinking it. The recipe stated to proof it for one hour for the first rise and 20 minutes for the second.
I proofed it like I do other yeast bread recipes which is 60 to 90 minutes for the first rise and 60 minutes for the second.
Also, I covered my dough with plastic wrap and set it in my oven that I had just barely warmed. I read that the air temperature for proofing bread doesn't need to be any warmer than 70°F. Oops!
On the third go-around, I followed the directions to the letter. A novel idea don't you think? Well, this is how it's done.
After one hour I gently deflated it by just pushing my fingertips into it to form a rectangle and keeping some bubbles in the dough.
Fold the dough using the bâtard method and place it on a cutting board covered with parchment paper.
Proof for 20 minutes
Slide the bread onto a baking stone using the parchment paper. If you don't have a stone you can use a baking sheet turned upside down.
For a Crusty Italian bread recipe mist the walls of the hot oven with a spray bottle filled with filtered water to create steam. *NOTE cover the glass of your oven door with a dish towel first. Water dripping on the glass can cause it to shatter.
After the third attempt, this Italian bread came out beautifully. You can see how the scores "bloomed" which didn't happen on the earlier attempts. Note to self, simple can be delicious! John loved the flops, but he really loved the successful attempt!
Even though my attempts may make you think that this is a difficult bread to make. It's not. I just got in my own way which is generally the case. If at first you don't succeed follow the directions.
What makes Italian Bread different?
Italian Bread Recipes can contain milk, olive oil, and sometimes sugar that other countries such as France do not.
Classic Italian Bread is often baked in a stone oven rather than an electric oven.
---
---
Don't forget to pin this homemade bread recipe to your favorite board!
Can I substitute All-Purpose flour for the Bread flour?
You sure can! Bread flour has a higher protein content than all-purpose flour so the dough is a little tighter with smaller wholes in the crumb. Either flour works well in this recipe. This site is helpful if you want to read up on flour and what different substitutions can make to your bread recipe.
Active Dry Yeast versus Instant Yeast
The difference is actually just the size of the granule. Active Dry Yeast has a larger granule that must be dissolved in water before using it. This is also known as proofing the yeast.
Instant Yeast, also referred to as Rapid Rise has a smaller granule and can be mixed right into your other ingredients and doesn't need to be proofed first.
Both dry yeasts are capable of two separate rises and can be used interchangeably. The two separate rises are required with the Active Dry Yeast whereas the second rise can be skipped with the Instant Yeast.
According to The Kitchn, enzymes and other additives are added to the Instant (Rapid Rise) yeast to make the dough rise faster.
Helpful Items you may need:
The following are affiliate links. We are a participant in the Amazon Services LLC Associates Program, an affiliate advertising program designed to provide a means for us to earn fees by linking to Amazon.com and affiliated sites. For more information, please see our disclosure.
Baking stone – I own this particular one because it's large and works well for longer loaves like this one. You can use it on the grill too but I just keep it in the bottom of my oven because it's heavy!
Unbleached Parchment Paper – This is my favorite parchment paper. It's important to know that there is an oven temperature rating on parchment paper. If you exceed it your parchment paper can catch fire in your oven. This one is rated to 450°F, high enough for my bread recipes.
Here are a couple more recipes that use dry yeast I think you'll like!
Classic Italian Bread Recipe
This Crusty Italian Bread recipe uses only 6 ingredients and bakes up with a soft center and a delicious chewy crust.
Ingredients
2-1/4

teaspoons

yeast

*active dry yeast

1

teaspoon

granulated sugar

1

cup

warm water

like bath water

2-1/4

cups

bread flour

divided

1

teaspoon

salt

2

tablespoons

olive oil
Instructions
Combine *active dry yeast, sugar, and water. Allow it to sit for approximately 5 minutes or until bubbly. If you are using instant years, there's no reason to let it sit and get bubbly.

Add 2 cups of flour, salt, and olive oil to the yeast mixture and stir until combined with a wooden spoon.

Lightly flour a working surface and knead bread together until soft and silky. Approximately 10 minutes. Form a ball with the dough and put it into an oiled bowl, turning the dough once so it's oiled on both sides. Cover with plastic wrap and let it rise for 1 hour.

Preheat oven to 400°F. If using a baking stone, put it in the oven while preheating.

After 1 hour, turn the dough out onto a floured working surface. Gently deflate with your fingertips and form a rectangle. Form the dough into a batard or torpedo shape and put it on a baking sheet lined with parchment paper or a silicone mat. Alternatively, place it on parchment paper on a hard surface like the back of the baking sheet, pizza peel, or bread board. Set it aside to rise 20 minutes.

Score the bread 1/4″ deep with a lame or sharp knife and place the bread in the oven. Optionally spray the oven walls with filtered water to create steam.

Bake for 20 minutes. Remove from the oven and allow to cool completely on a cooling rack before slicing.
Notes
Recipe originated by Girl Versus Dough
*If you are using instant yeast, you don't have to wait for it to activate as indicated in the 1st step of the instructions.
Nutrition
Calories:
35
kcal
|
Carbohydrates:
6
g
|
Protein:
1
g
|
Sodium:
323
mg
|
Potassium:
14
mg
|
Vitamin A:
10
IU
|
Iron:
0.1
mg
This recipe was calculated using the exact brands and measurements I used to make this recipe. If you are following a strict diet please note changing anything will cause the nutritional info to change. My calculations are intended as a guide only.
This bread makes a nice sandwich, french toast or just sliced with a slather of butter. It also makes great croutons!
How about diving into bread that requires a starter? You can get started by Making Your Own Starter. The first bread that I would recommend is our Overnight Sourdough.
If you're already into using wild yeast bread, you'll love our Multi-Grain Wheat Bread and our Spelt Sourdough bread.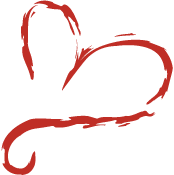 Thank you from the bottom of my heart for spending some time with me today!