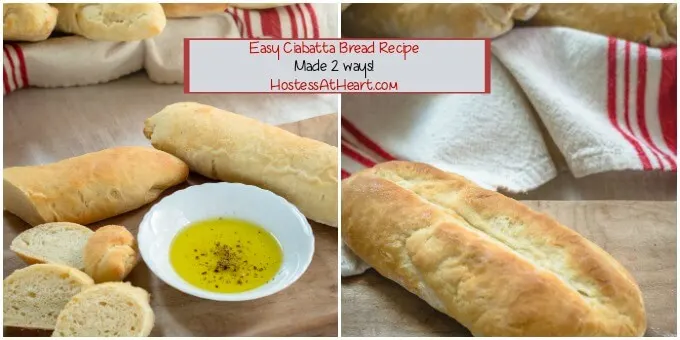 Ciabatta Bread Recipe is so versatile. This homemade Italian bread is soft and tender but strong enough to hold the heartiest of ingredients. There are so many things you can do with this one simple yeast bread recipe and I'll show you a couple!
I know baking bread isn't for everyone. I'm sure many people wonder why you would bother when there are so many places that you can pick up a loaf right? My first answer would be homemade Italian bread right from the oven. Can you smell that bread baking yet? Just the thought has me gearing up to bake some more homemade bread rolls!
Not long ago I posted a Baked Chicken Parmesan Meatball recipe. The beautiful roll that those delicious meatballs were nestled in was this Ciabatta. This bread recipe would work amazingly well too.!
There are so many homemade bread recipes. How do you know which one will work for whatever you're using it for? Let me tell you a little bit about these Ciabatta rolls.
Ciabatta is an Italian white bread created by the baker, Arnaldo Cavallari in Verona Italy in 1982 according to my friend, Wikipedia. Ciabatta literally means "slipper". It's said that Cavallari and other bakers were concerned by the popularity of sandwiches being made using the French baguette. They worried that it would endanger their businesses.
Ciabatta rolls make amazing sandwich bread. I would much rather eat a sandwich on a Ciabatta roll than a baguette. To me, the baguette is all about that crispy outer texture that just begs for butter. Where on the other hand, Ciabatta is soft and tender without being weak or dense. The word butter comes to my mind.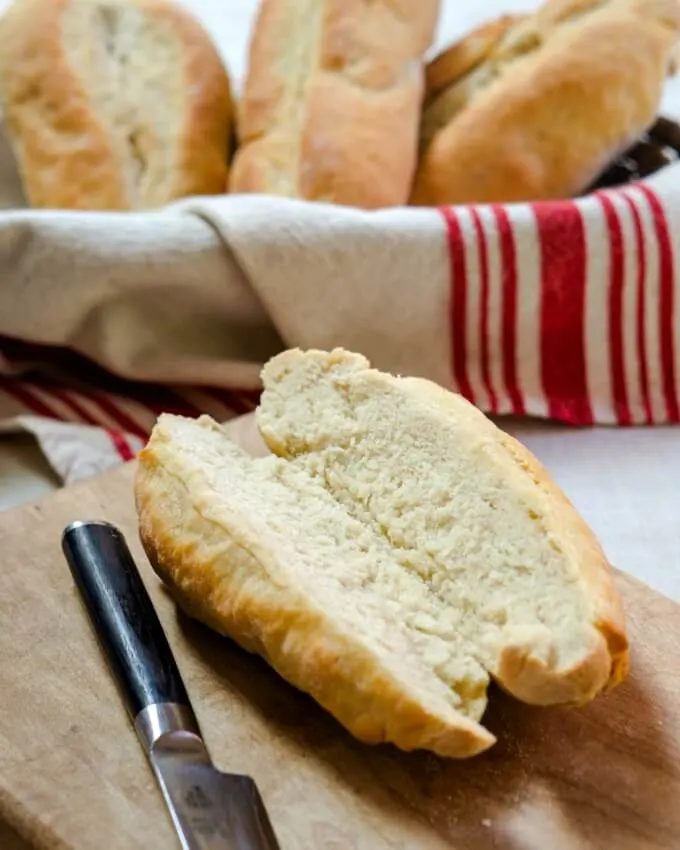 Ciabatta bread dough can be made into several shapes including:
Sandwich bread recipe
Ciabatta rolls *(Fendu or pillow-shaped)
Breadsticks
Artisan bread loaf
How are Ciabatta rolls made?
Ciabatta is a yeast bread recipe but don't let that scare you. This is a much quicker bread to make than most yeast breads. Let me explain.
The day before you bake you will mix up a "pre-ferment" called a "Poolish". I think of it as a starter. The next day it will be bubbly.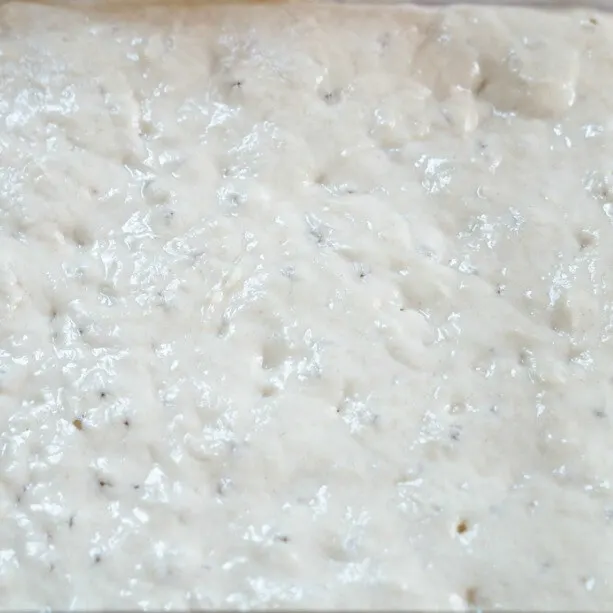 Remove the Poolish and let it sit at room temperature for an hour or more. Mix up the dough. Unlike other bread dough, this dough is very sticky.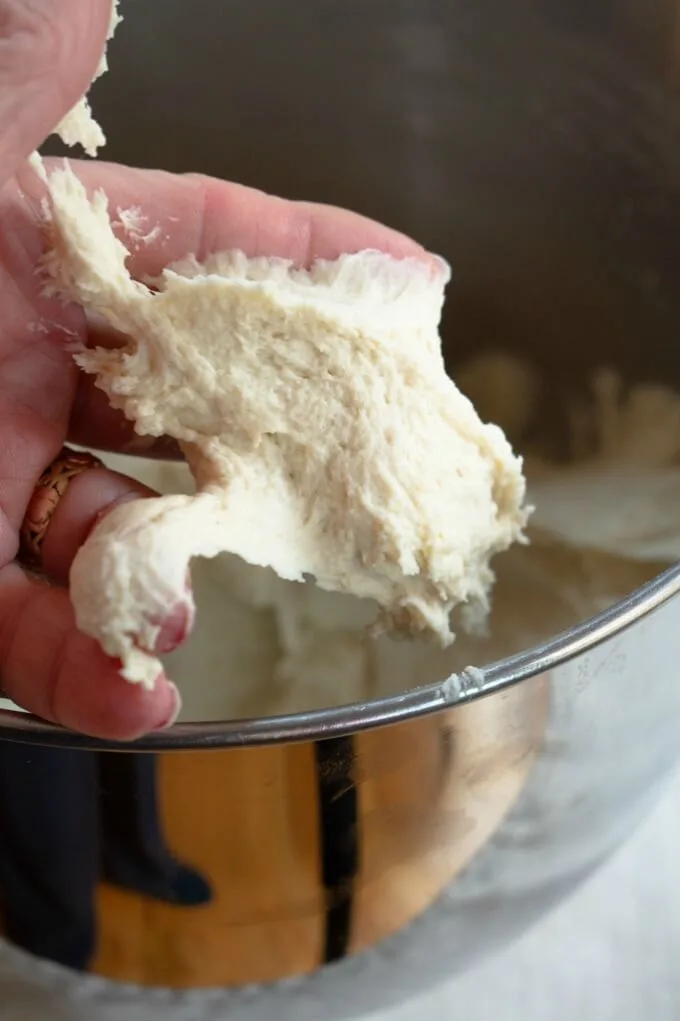 Stretch and fold dough and rest for 30 minutes.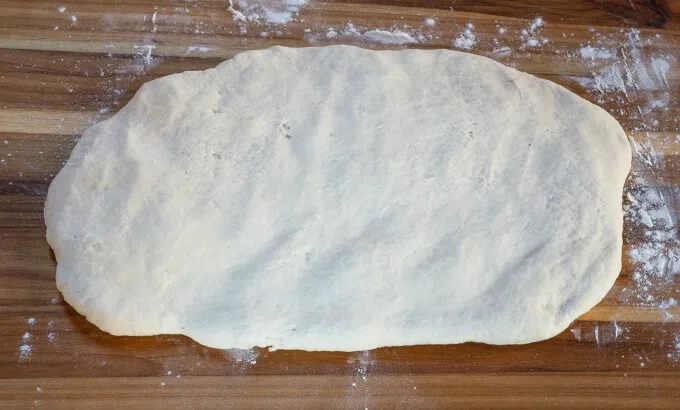 Shape the dough and rest 45-60 minutes.
4 Soft Bread Rolls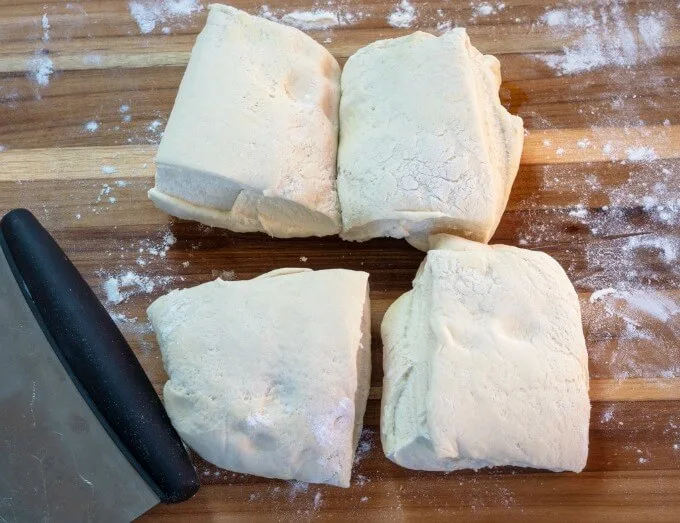 The above photo is called a *Fendu shape. You don't have to roll the 4 pieces at all for a rectangular pillow shape.
9 Breadsticks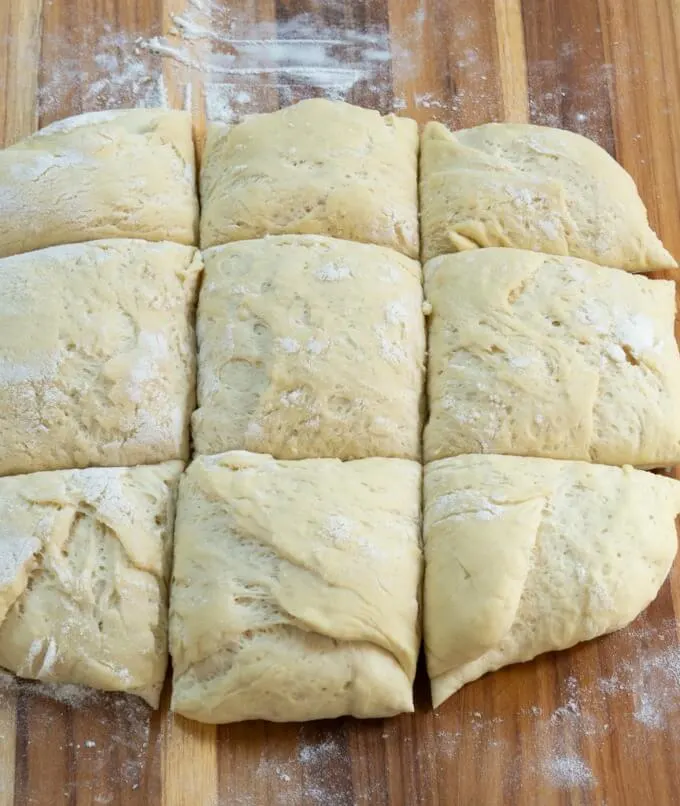 What is Hearth Baking?
Hearth Baking is preparing your oven to recreate the environment of bread baked directly on a hearth. The purpose is to radiate heat directly into the bread as quickly as possible in order to create oven spring and a crisp crust. This preparation replicates a professional hearth oven in your home.
How To Prepare the Oven for Hearth Baking
Place a baking stone in the center of the oven.
Put a steam pan (cast iron or a heavy duty pan will not buckle under the heat) in the upper 1/4 of the oven.
Preheat the oven to 500°F.
Fill a clean spray bottle with room temperature water.
Put the bread dough on the baking stone.
Put 1 cup of water in the steam pan.
Using the spray bottle, mist the sides and back of the oven. (don't get any water on the glass door! It can cause it to crack $$$. You can put a towel over the door or just be careful!
Repeat the misting every 30 seconds for 3 intervals.
Tips for getting this Bread recipe into the oven
There are 3 ways that make it easier to get the bread dough shapes into your oven.

1. I used a pair of tongs and just slide the dough onto the baking stone.
2. You can flour or add cornmeal to a pizza peel and slide the bread onto the stone.
3. Put a piece of parchment paper on the back of a baking sheet. Put the bread on the parchment paper and slide it right onto the stone or bake it right on the pan instead of the stone.
You may need
If you liked this Ciabatta Bread Recipe, I think you'll also like these Yeast Bread recipes
I hope I've inspired you to make your own Ciabatta bread recipe. If you have any questions, please contact me. I love hearing from you and respond to all of my comments and mail.
What is your favorite bread recipe to bake? Please leave me a comment and a 5-star rating!