A Brioche Bun recipe that makes a soft and buttery bun that is strong enough to stand up to the heartiest of sandwiches or burgers.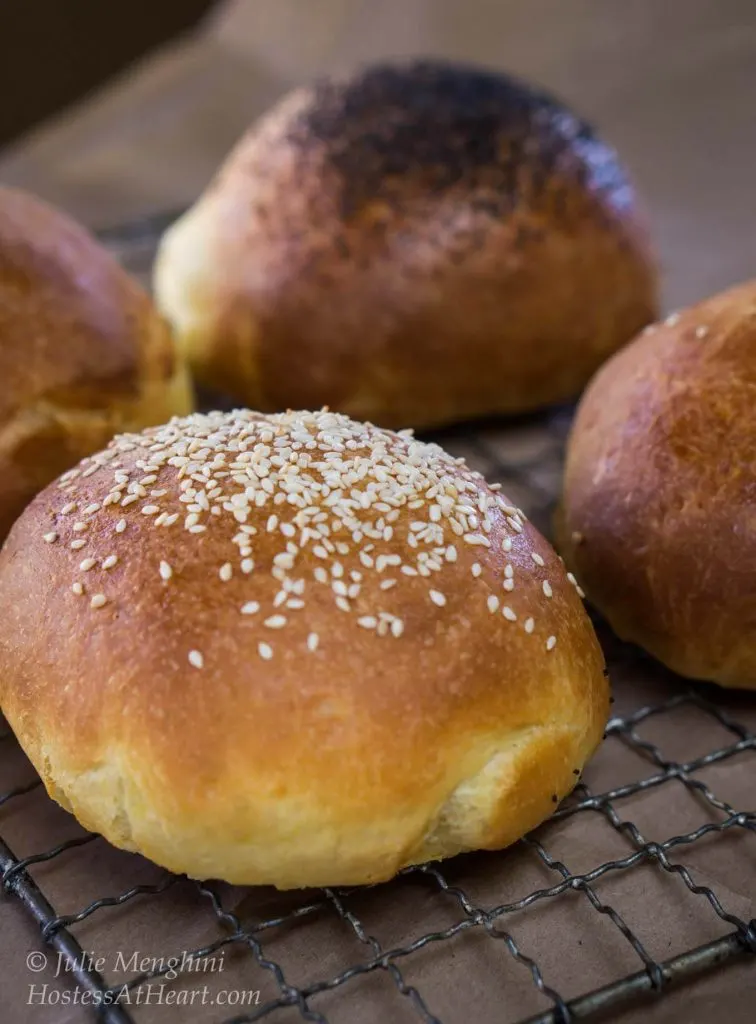 I grew up thinking that I didn't like eating sandwiches. The sandwiches that we had started with two pieces of white bread with a dry crust. You could swallow them with a glass of milk, and I usually tore off the crust. How pitiful is that? I wasn't abused, everyone's sandwiches looked like that. If only I had a soft and buttery Brioche Bun!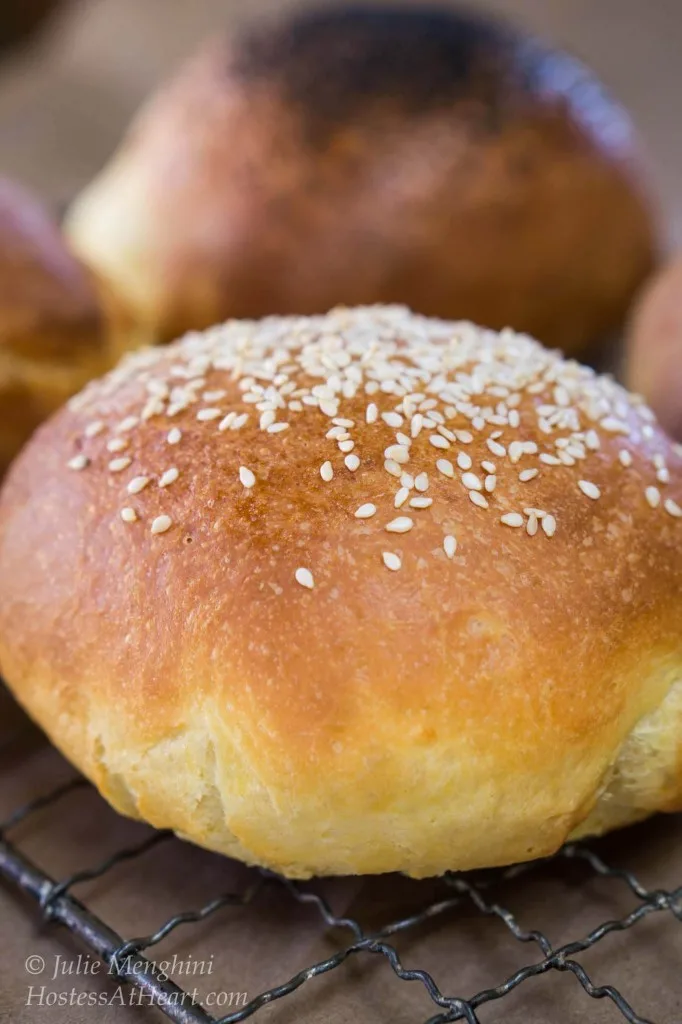 As I got older, the store-bought bread got better, but it wasn't until I redefined my idea of a sandwich that I could say bring 'em on!
You know I love baking bread and bake most of the bread that we eat on a daily basis. Brioche buns make a great sandwich.
My go to is a Harvest Grains Bread recipe, developed by King Arthur Flour.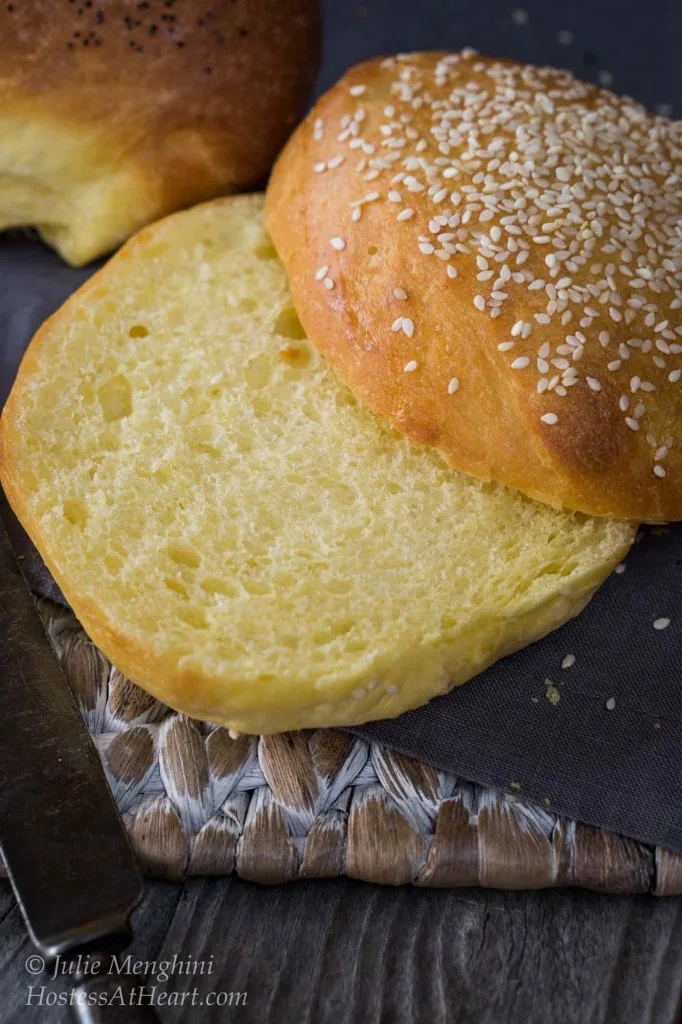 Some sandwiches just belong on a bun. You know, those sandwiches that take two hands to eat.
This recipe was also developed by King Arthur Flour. I've made them several times. Their recipe says that it makes 6. I would say it makes 6 bread bowls!
I remade them into 8 and they were still a very generous size. I say for a reasonable sandwich that is a balance between ingredients and bread, that this recipe makes 10. 10 good-sized brioche buns that are the size of a regular hamburger bun.
Don't have time to make them now?

Pin it

for later!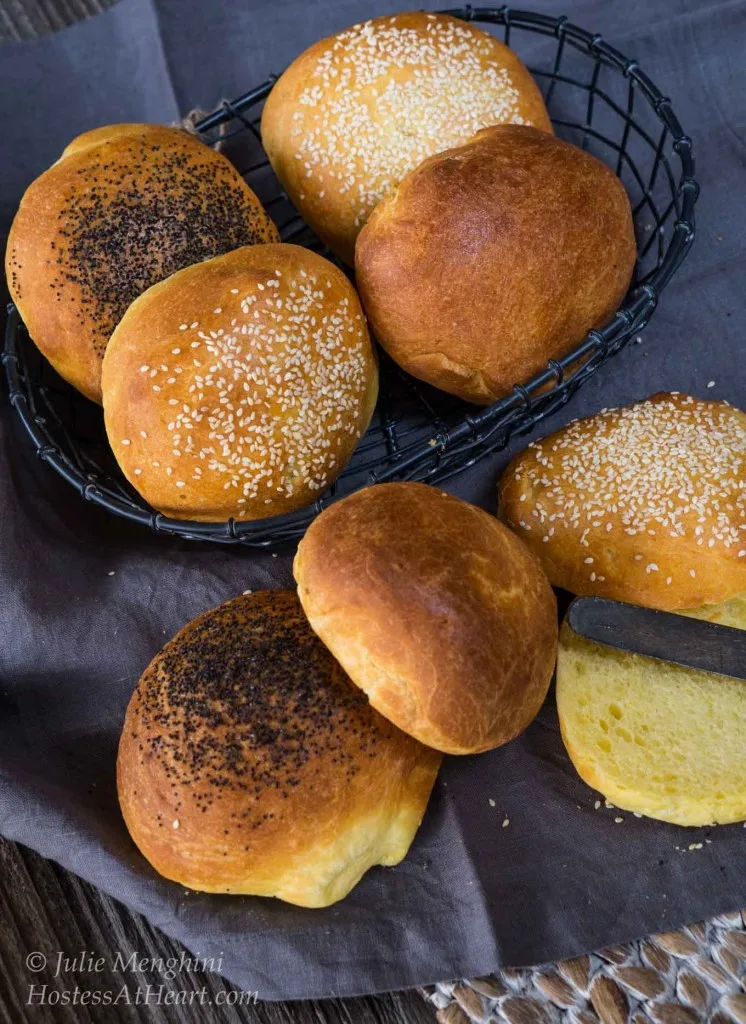 These Brioche buns are easy to make, buttery to eat and freeze well. You can top them with anything you like. John likes sesame seed, but poppy seed or just plain is delicious too.
Another nice thing about this recipe is that you make the dough up one day and bake them the next so it isn't an all-day thing.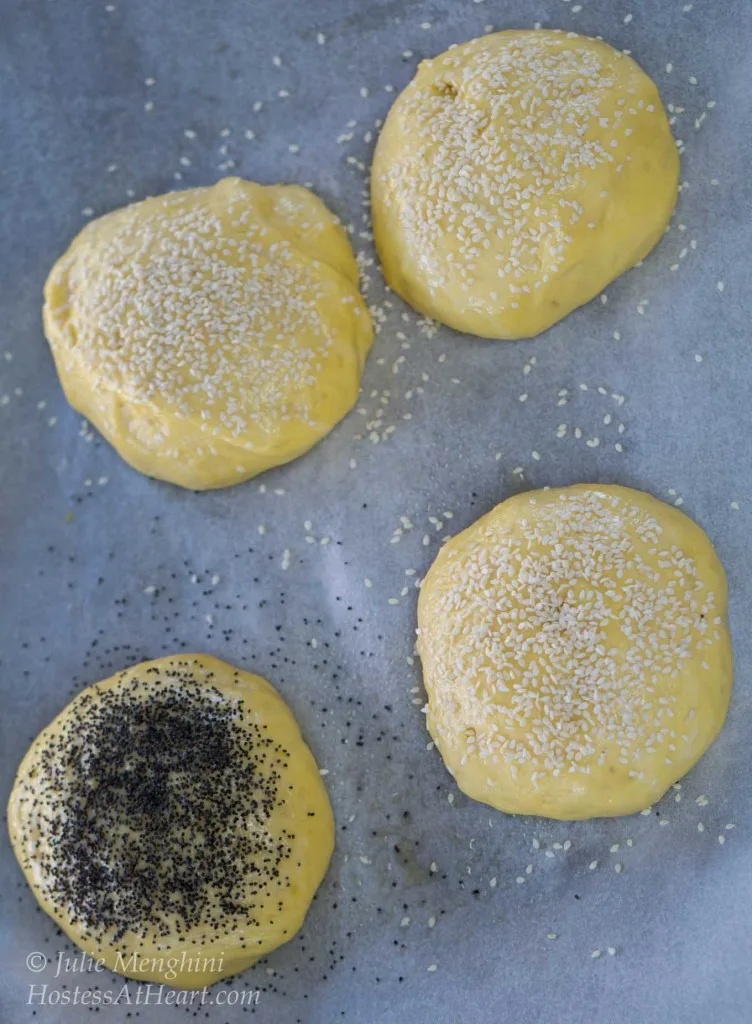 Since I wanted these Brioche buns all about the same size, I measured the ingredients on a kitchen scale and then weighed my dough so I could split it into 10 perfect sized pieces.
I also use a thermometer to test my bread for doneness.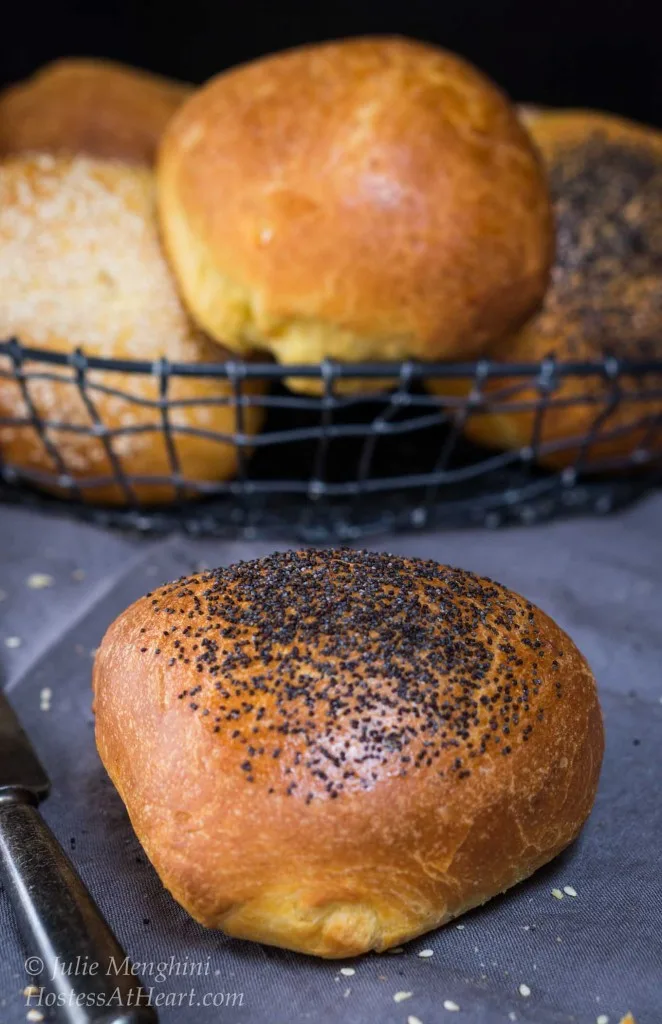 After splitting the dough into pieces, I rolled them into balls and placed them on a baking sheet lined with parchment paper. I also sprayed my parchment paper with a bit of oil, and then I smashed each ball slightly with the back of my bench scraper that had been brushed with oil. Any flat surface will do. that way they are all the same size in height and diameter. It works better than your hand
If you love baking bread as much as I do, here are a few of my favorite recipes!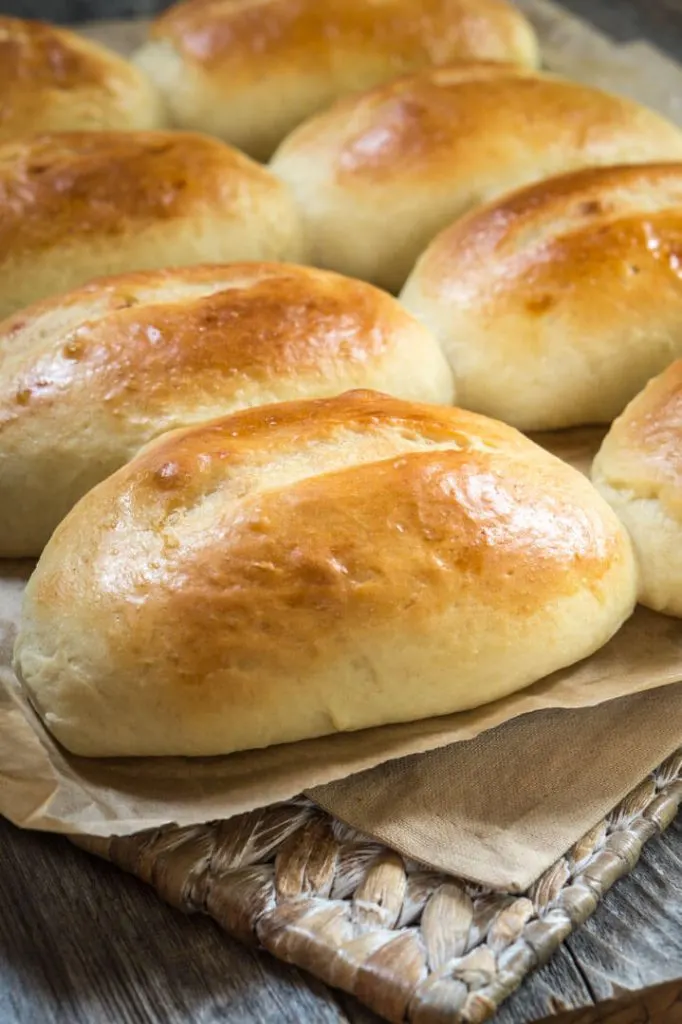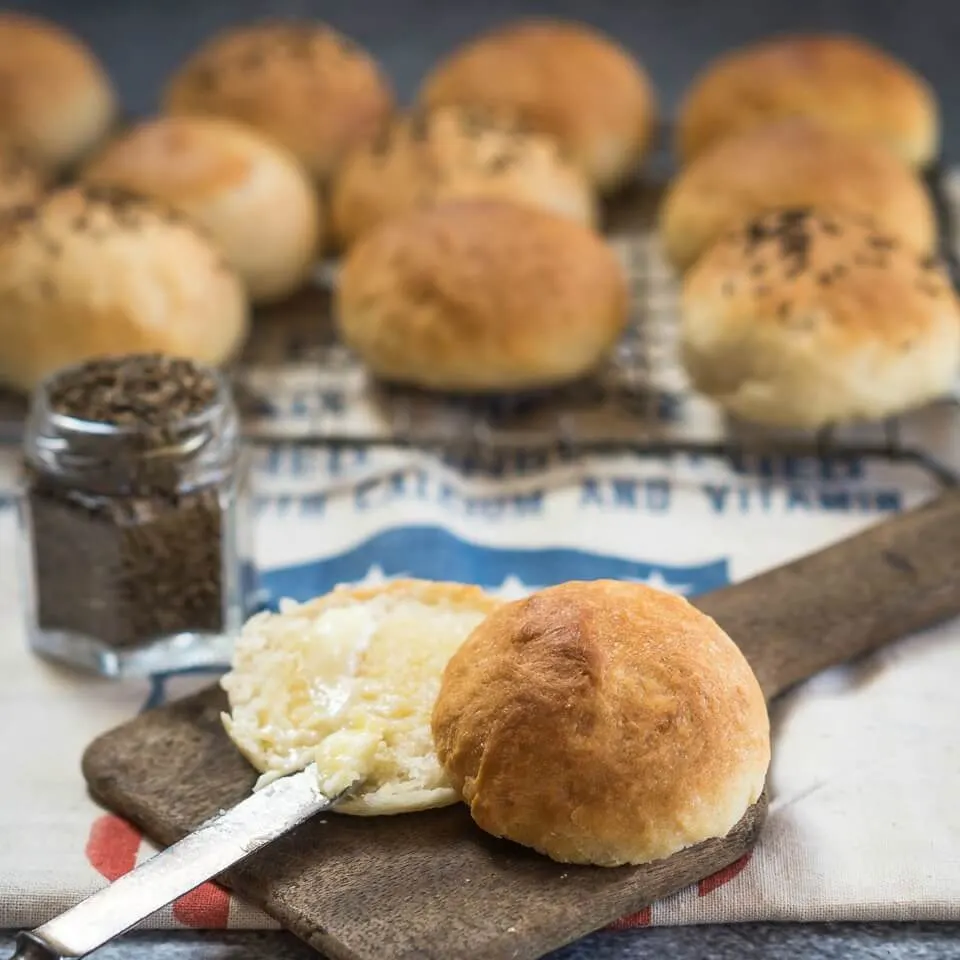 I would love it if you would follow me on Pinterest, Instagram, Facebook, and Twitter!