Rich and Meaty Lamb Ragu is the perfect dish for entertaining, the holidays or just when you are craving an amazing meal!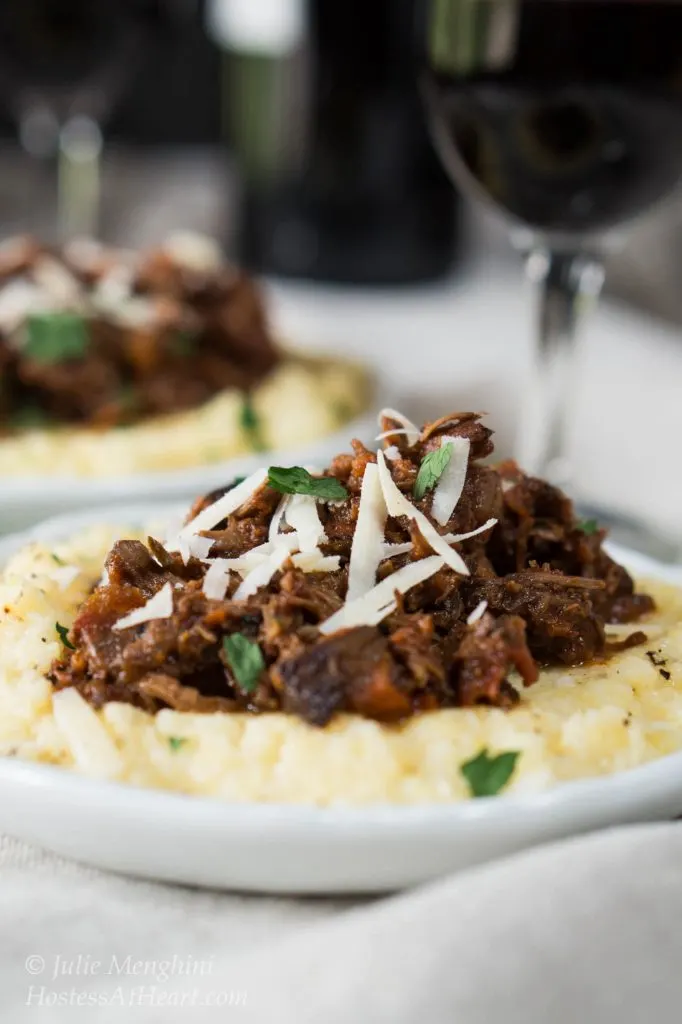 It wasn't all that long ago that I declared that I didn't like lamb. I guess it was more like a petulant child making that declaration. When we would have friends over, John would grill lamb and serve it as an appetizer. Proving that I wasn't a big ole baby, I'd give it a try….and I always liked it. I decided that I liked lamb when John made it. Now that was before Rich and Meaty Lamb Ragu entered my life!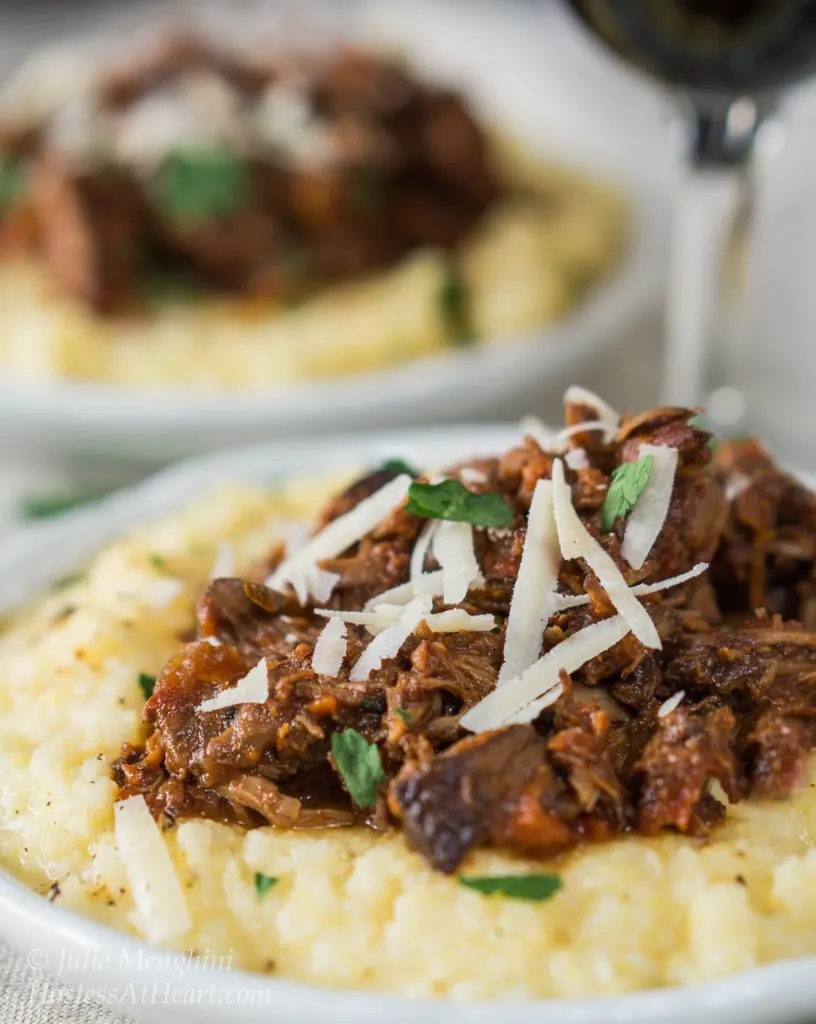 When I came across this recipe from the popular cooking show "The Kitchn", I knew that it was time for me to try my hand at cooking lamb. I love long-braised meats. The flavor is so rich and deep. I served my ragu over cheesy polenta instead of pasta. Either would be delicious, but I loved the combination. Mashed potatoes or cheesy mashed potatoes would be another great combination too.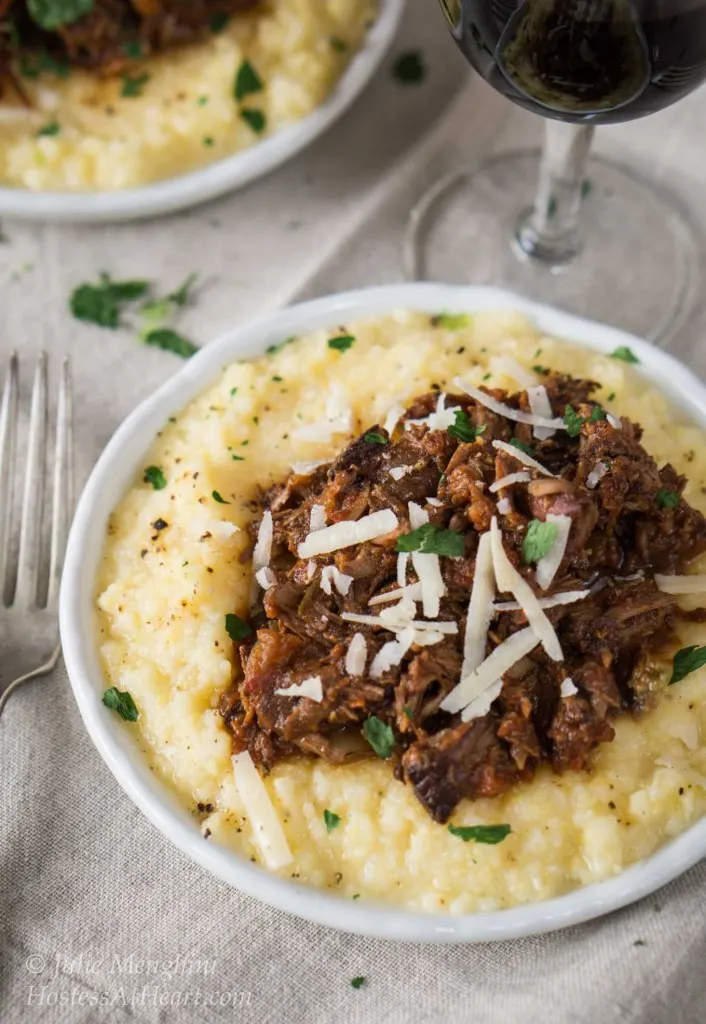 You guys, I have replaced my favorite meal! This Rich and Meaty Lamb Ragu is now my very favorite dish. I often change things up when I find a recipe that I want to try. That wasn't the case with this recipe. I officially have changed my lamb mantra with I love it!
They should picture this food in the dictionary under the definition of comfort food. It just makes the world a better place when this dish is on my table. This recipe freezes really well so I doubled it and had another meal that was perfect for a weeknight or quick entertaining.
I love comfort dishes. Some of my other favorites include the following!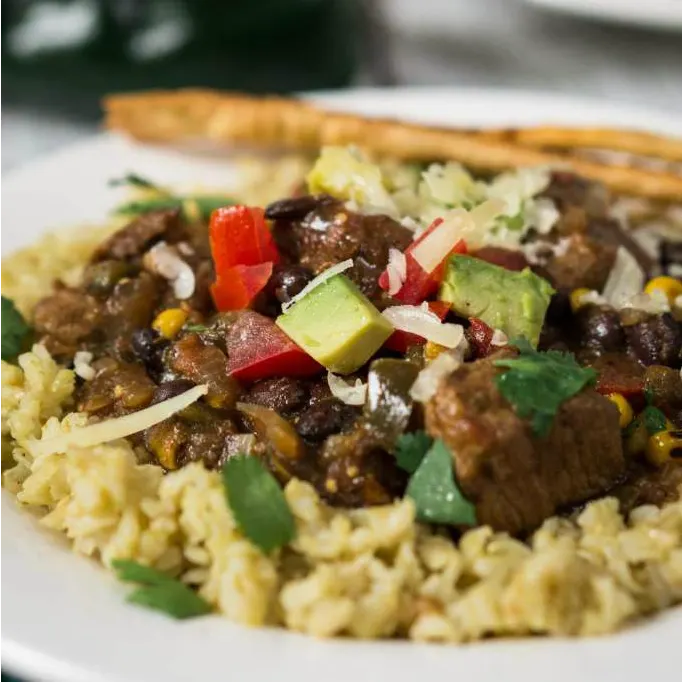 Country Captain Chicken Recipe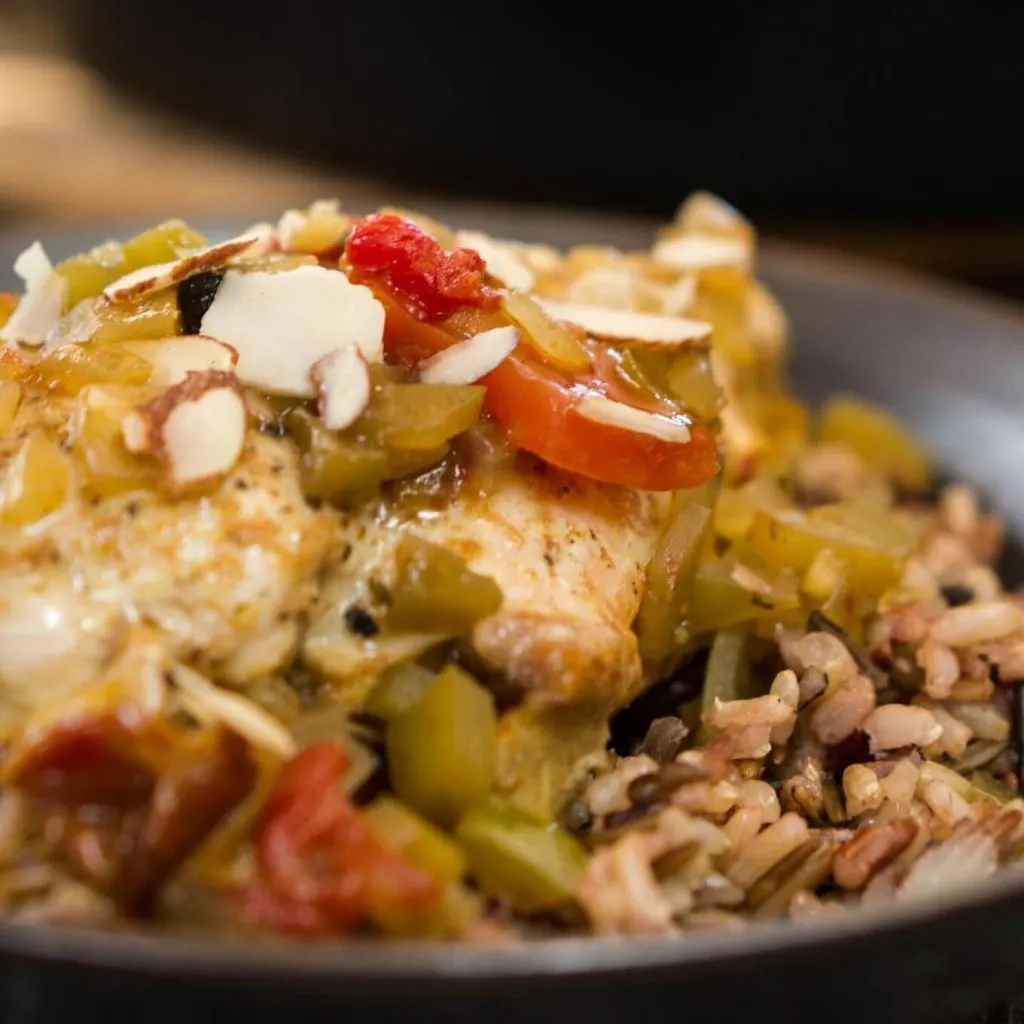 Braised Chicken Thighs with Porcini & Dried Cherries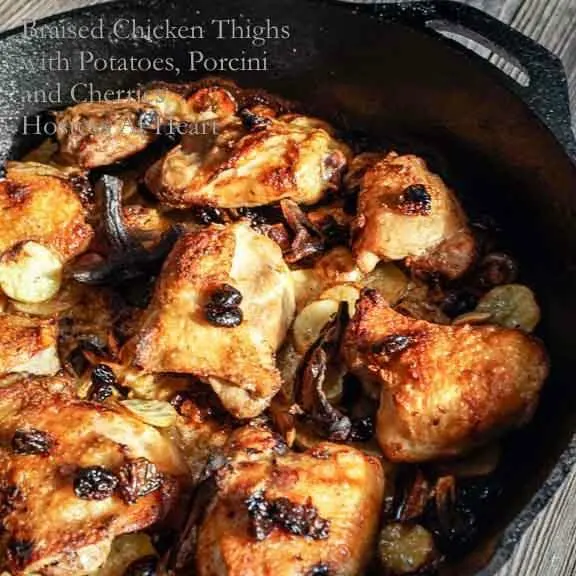 I would love it if you would follow me on Pinterest, Instagram, Facebook, and Twitter!