Easy thick and gooey Dark Chocolate Toffee Bar Brownies have a delicious layer of chocolate toffee candy bar running through them creating a very special treat.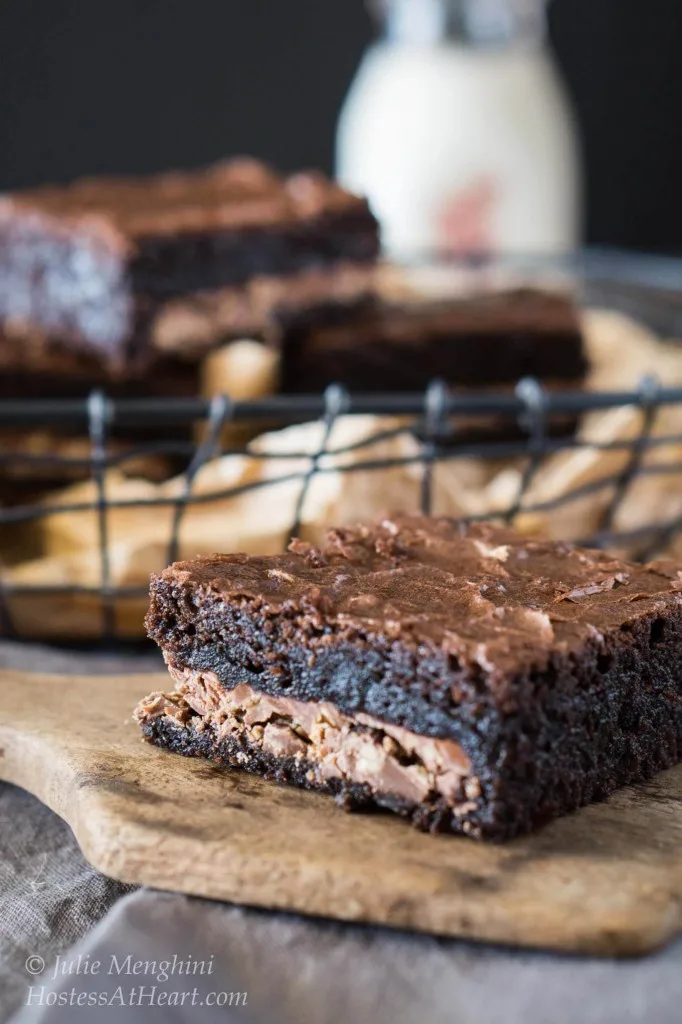 This time of year has so much going on. Graduations, bridal showers, March madness parties, all require planning, and not always a lot of time to put them together. Easy Toffee Bar Brownies are perfect for any of them.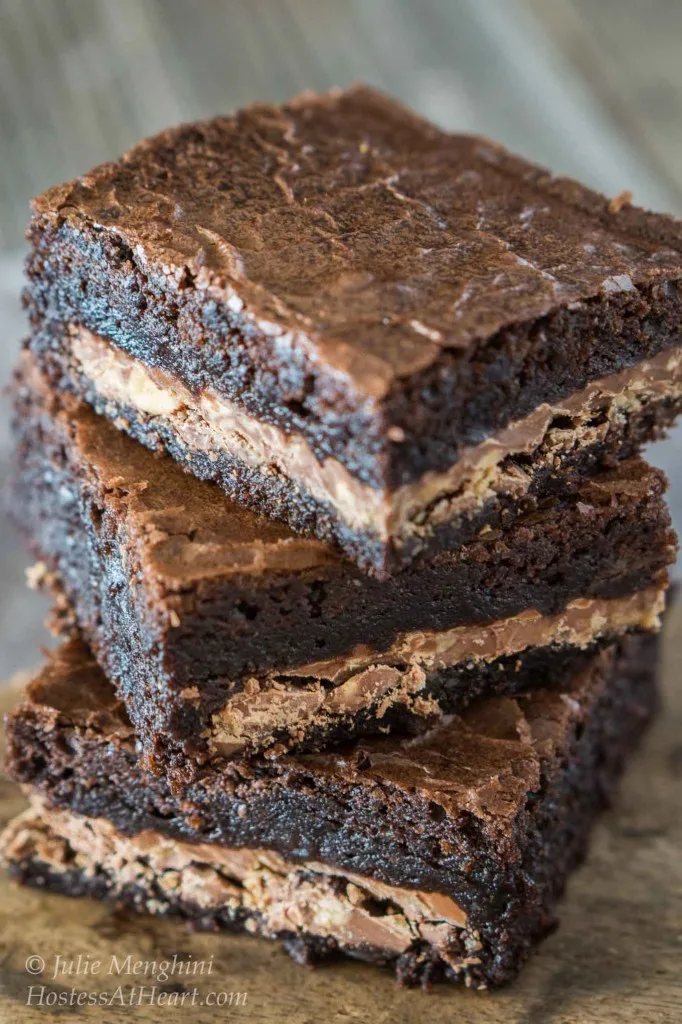 My niece brought these to one of our family get-togethers, and I've been making them ever since. There are similar recipes on the internet for these brownies, but they cut the toffee bars in pieces and either mix them into the batter or line the top before baking. I keep my bars whole so everyone is guaranteed an amazing thick toffee crunch. You can bake them in a 9×13 inch pan and cut them to any size you need. I use an 11×7 inch baking dish so they are plenty thick.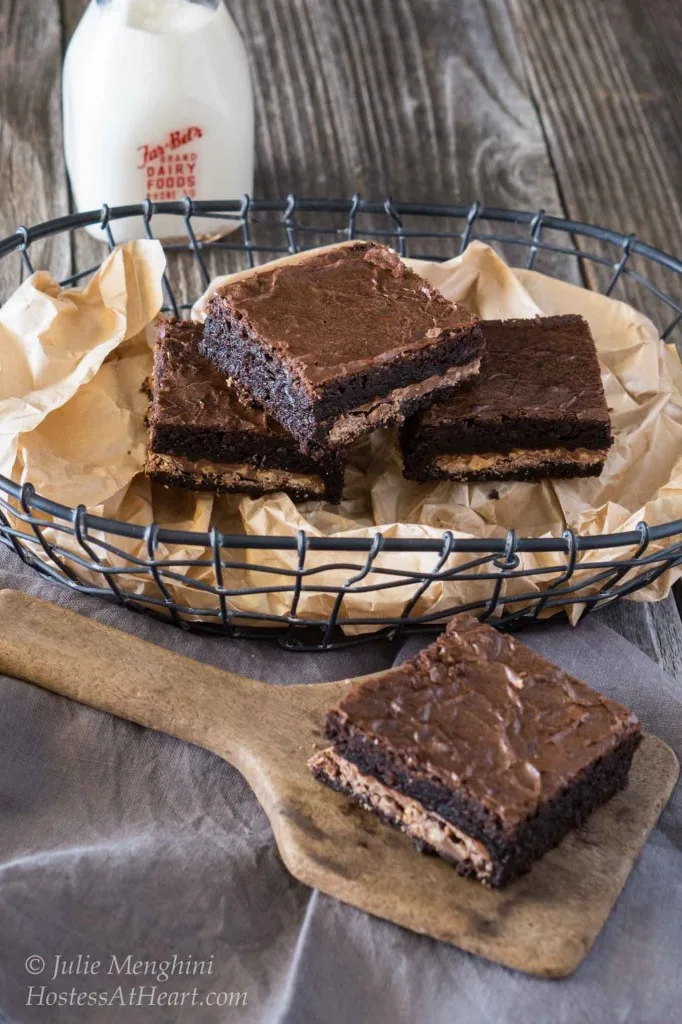 You can put these Easy Toffee Bar Brownies together in no time. They taste decadent and delicious, and no one will know how fast and simple they are to make. Nothing is missing in this quick and easy dessert! It's also a great make and take recipe or perfect for an open house or party since one recipe makes up to 24 servings. I've never had anyone that didn't ask for the recipe.
Dessert bars are always a favorite of ours. Here are a few more recipes that you may enjoy.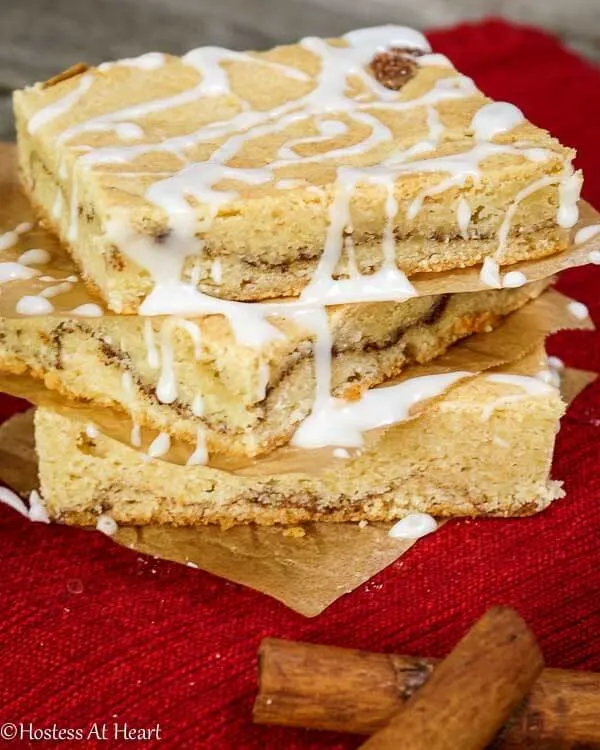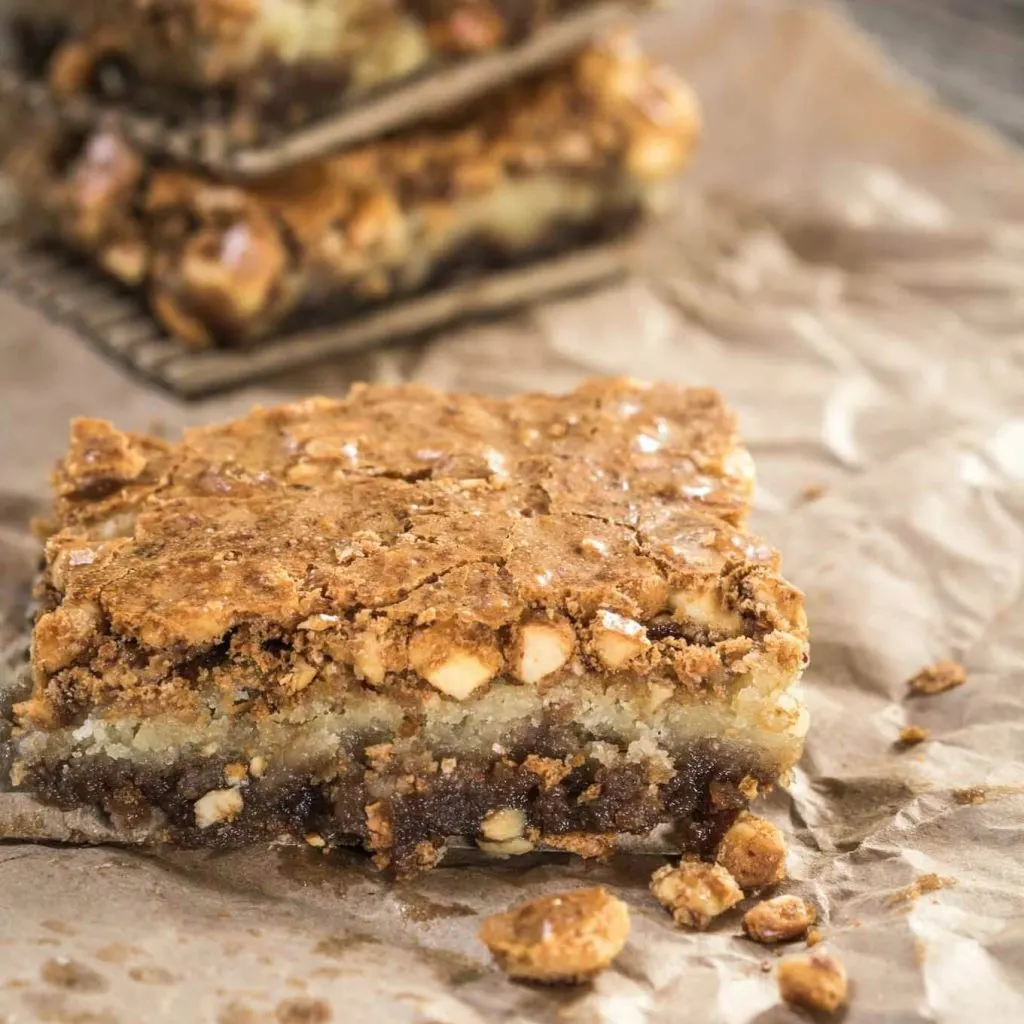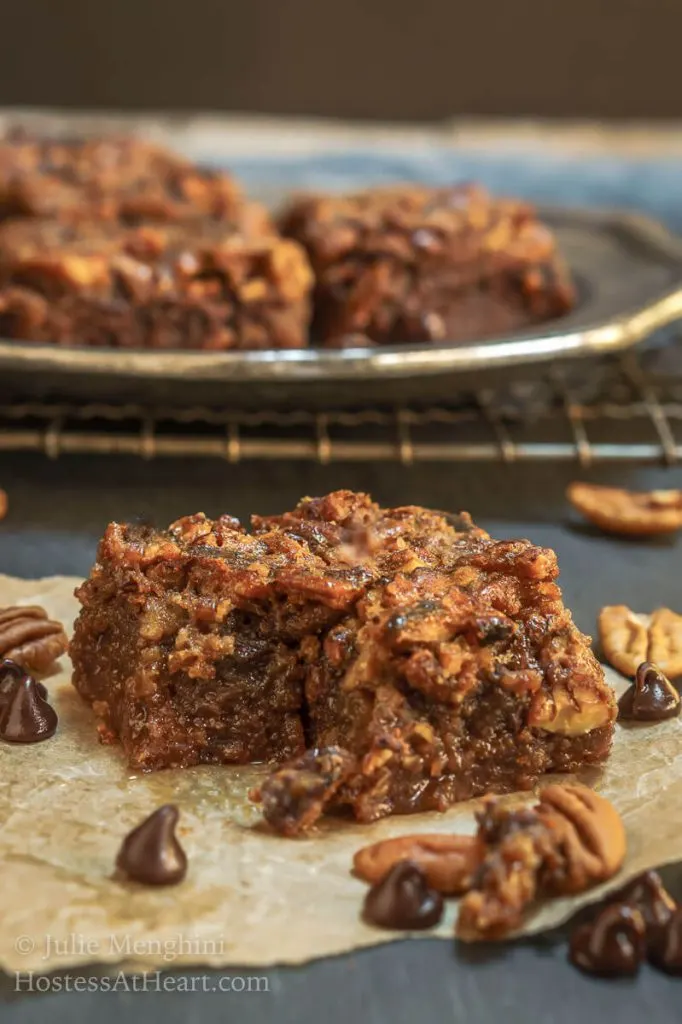 Let's keep in touch! You can find me on Pinterest, Instagram, Facebook, Twitter, and YouTube! Better yet, enter your email address in the box below and never miss a recipe!