Hungarian Egg Twist bread is perfect for every day or a special occasion. You can sprinkle nuts or other additions into this sweetened bread or eat it as is.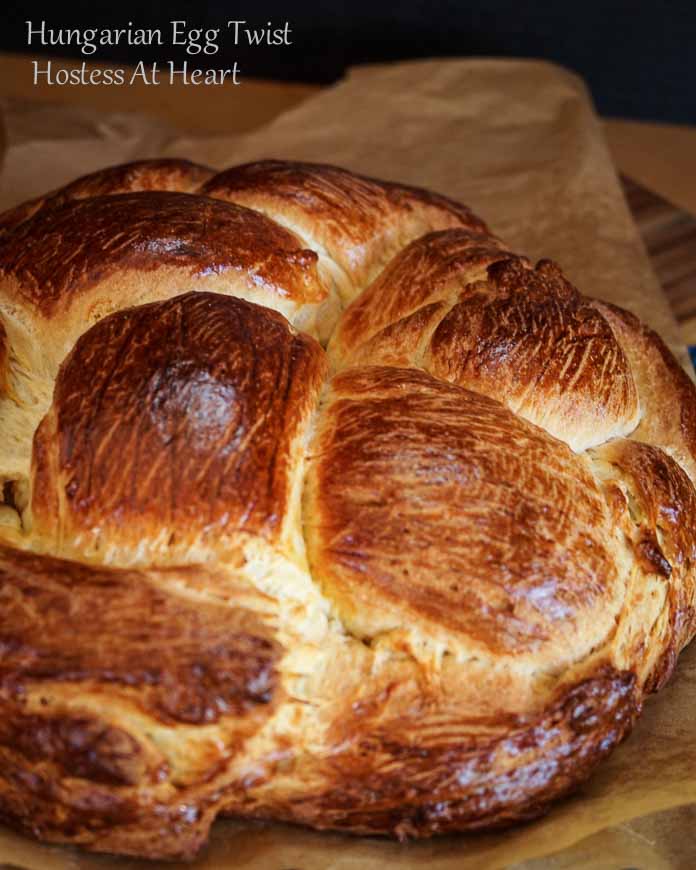 John's parents came over for Easter dinner. I don't know anyone who enjoys baked bread as much as my mother-in-law so I always enjoy having some freshly baked bread when we have them over. I knew she would love this Hungarian Egg Twist Bread.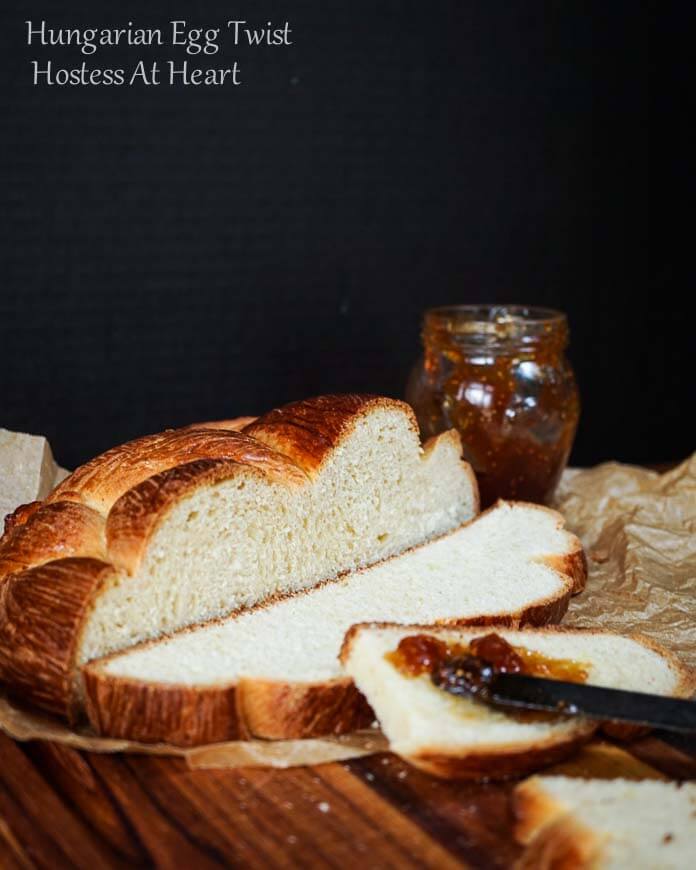 My bread recipe submission was also due with #BreadBakers. The theme this month was Easter, Passover and Springtime Bread from Around the World, which was perfect timing for my Easter dinner.
One thing that I learned is that there are often variations of the same bread in other countries. The Hungarian egg twist is also referred to as fonott kalacs.
Kalacs (kaw-lahch) refer to any yeast-raised cake or sweet bread. They are braided and can be in a loaf or in a circle. They can also be sprinkled with walnuts or fruits.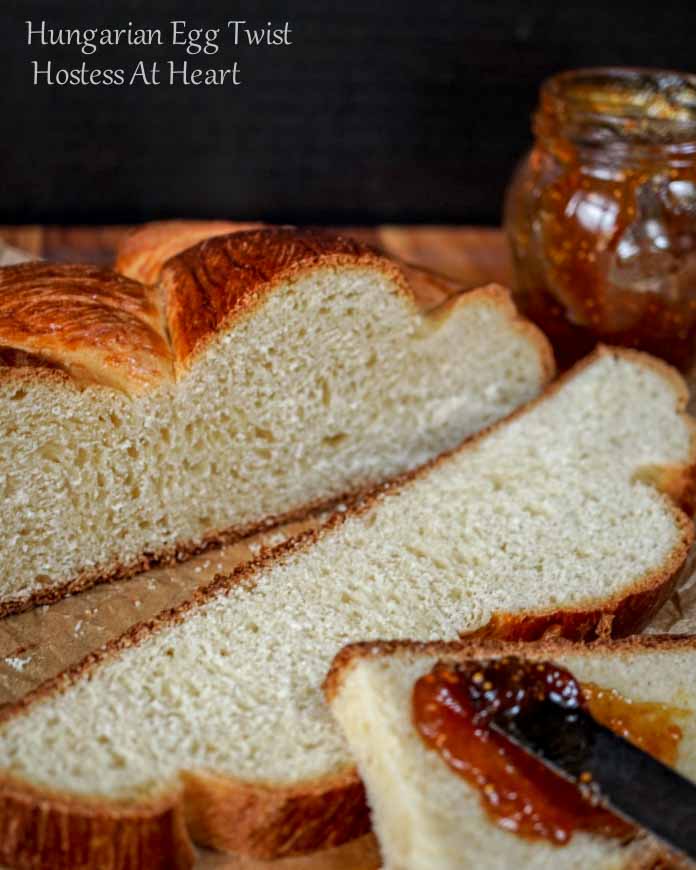 John loves freshly baked bread too but doesn't like raisins or nuts in baked goods, so I made my bread without either. I do baby that boy.
This bread is slightly sweet and has a hint of fresh lemon. It's also delicious and makes a great toast with jam.
The instructions said to bake this bread for 50 minutes or 190 degrees F. I checked my bread at 40 minutes and it was already at 206 degrees F. Next time I will check my bread at 30 minutes. I enjoyed making this bread and will make it again.
Don't have time to make it now?

Pin it

for later!
Here are the other beautiful breads from this month's Bread Bakers group!
---
What is Bread Bakers? It's a group of bread loving bakers who get together once a month to bake bread with a common ingredient or theme. You can see all our of lovely bread by following our Bread Bakers Pinterest Board. Links are updated after each event on the Bread Bakers home page.
How is the monthly theme determined? We take turns hosting each month and choosing the theme/ingredient.
Would you like to join in the fun? If you are a food blogger, send an email with your blog name and url to Stacy at [email protected].
If you are a food blogger and would like to join us, just send Stacy an email with your blog URL to [email protected].

Here are a few of my other favorite bread recipes for Bread Bakers!
Let's keep in touch! You can find me on Pinterest, Instagram, Facebook, Twitter, and YouTube! Better yet, enter your email address in the box below and never miss a recipe!