Herbes de Provence Pot Pie is proof that comfort food can be delicious without the extra fat and calories. You will not miss the meat in this vegetarian version either.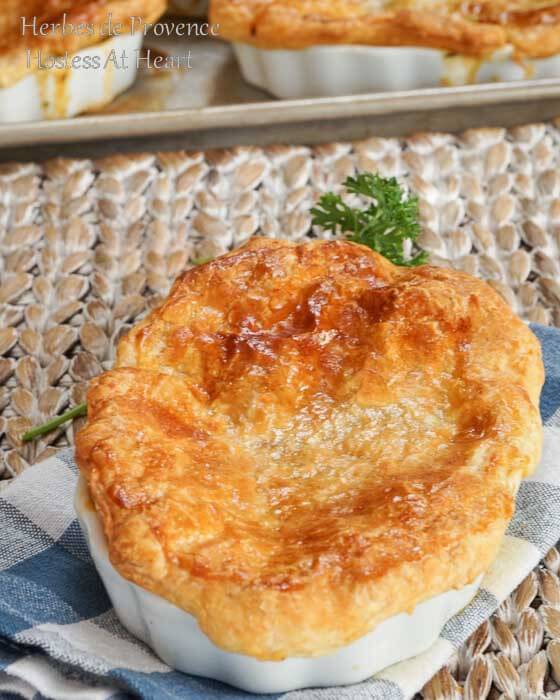 The Wynn Resort in Las Vegas recently teamed up with famous vegan chef Tal Ronnen to create exquisite menus of vegan and vegetarian cuisine for every restaurant at the Wynn. While I'm not a chef, no one would know this Herbes de Provence Pot Pie wasn't created by one.

With spring on its way, more and more fresh produce is hitting the grocery stores. That inspired me to remake one of chef Tal Ronnen's vegetarian chicken pot pie recipe.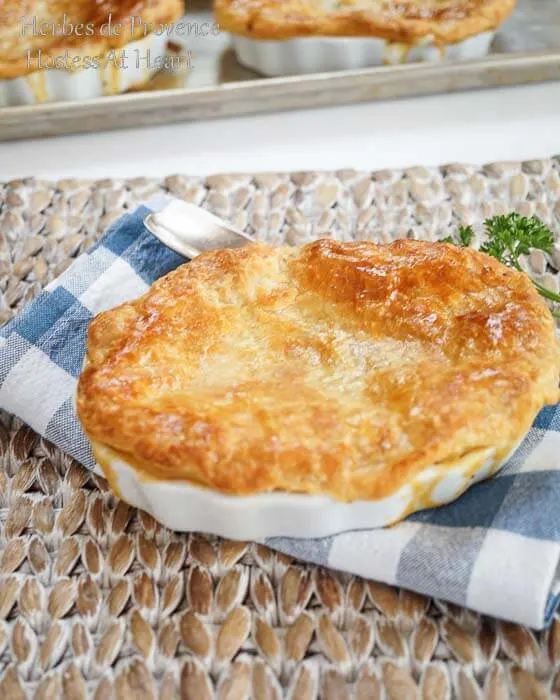 Our Pot Pies are usually defined as "comfort food". They're full of meat, potatoes and a creamy buttery sauce. I wanted to use fresh ingredients that reminded me of a summer in Paris, without all of the cream and butter. Oh la la!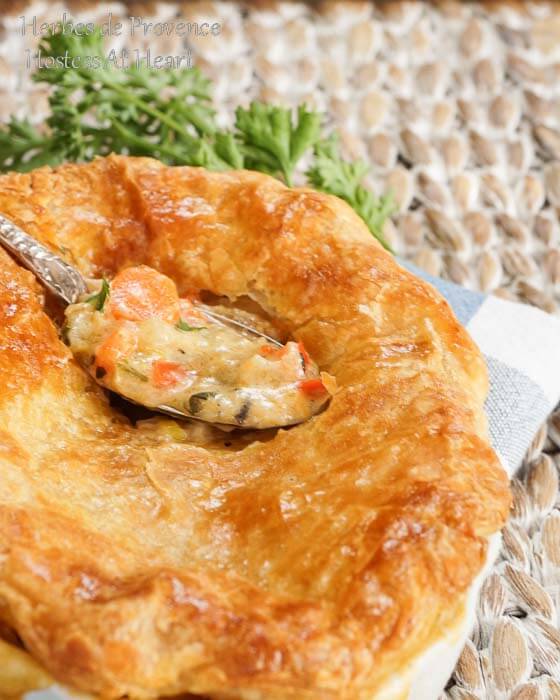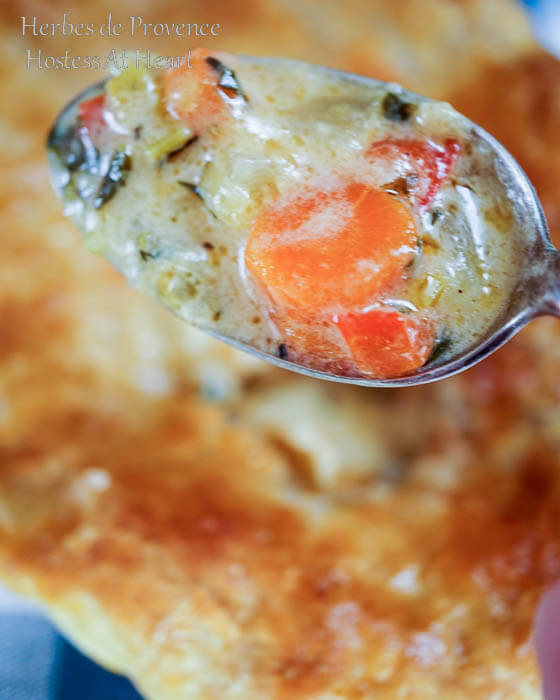 John was hesitant that my remake could compare with the pot pie recipes that warm our insides during the winter. He was especially surprised at how much he enjoyed this Herbes de Provence Pot Pie since it's a vegetarian dish.

This dish tasted rich and delicious but doesn't include the fat and calories in a lot of pot pie recipes. Also, it shows that pot pies can be enjoyed year around.
We can't all visit Las Vegas for a luxury meal at the Wyn, but we can sure enjoy their specialties at home. Bon Appetite!