Easy Tomato Florentine Soup is your childhood tomato soup all grown up. It is creamy and delicious without using a lot of fat. I'll guarantee you will not miss it.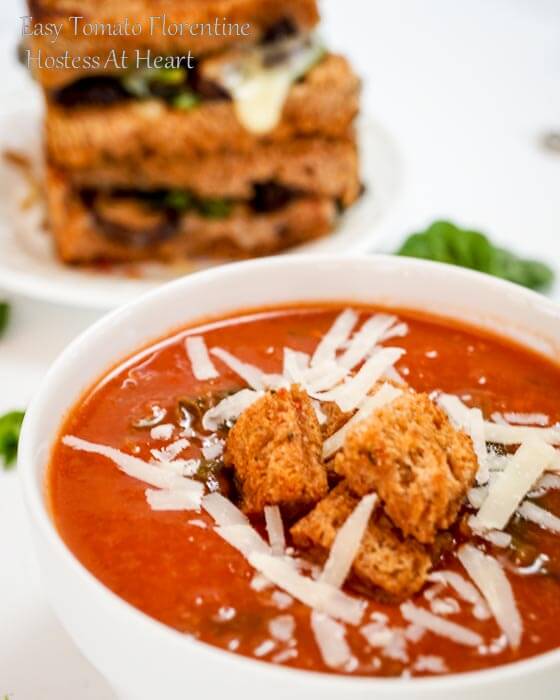 Remember that Manchego grilled cheese sandwich that I made to celebrate "Grilled Cheese Day"? Well, that isn't really the only reason I made it. I made it because it tastes so darned goooood. This is the grown-up Tomato Florentine soup that I made to go with it. I've made this soup a couple of times, and I knew it would be the perfect accompaniment to my grilled cheese sandwich. The thing I like about it is you can cook it up in a jiffy or just let it sit and stew awhile. Another thing that I love about this soup is that it is creamy and delicious without using a lot of fat.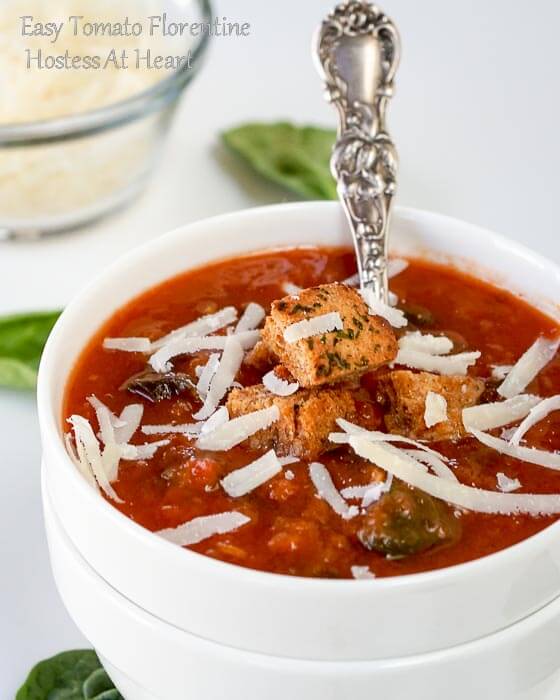 I'll often serve half and freeze the other half for another day. I love soup year around and it's like my soup bank. I love opening my freezer door and having such wonderful choices when we need a quick dinner. To me, soup is like a warm hug and it always evokes memories of our Saturday lunch which 9 times out of 10 was tomato soup with grilled cheese sandwiches.
[Tweet "Easy Tomato Florentine Soup is creamy and delicious without all the fat."]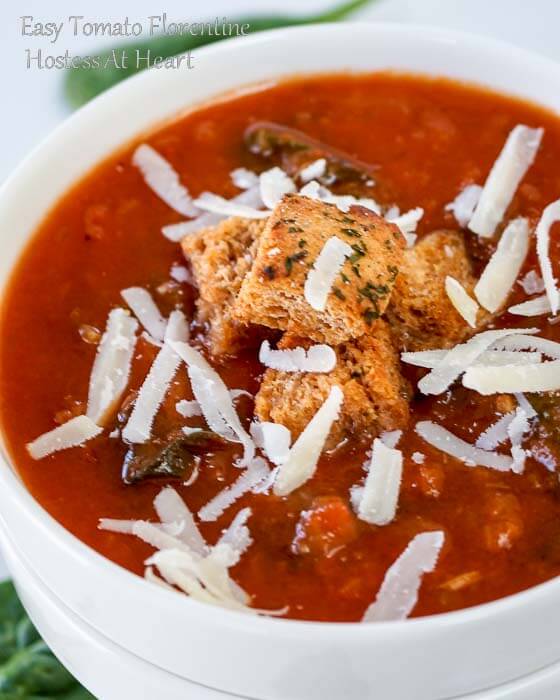 Once you try this soup, you're not going to want the canned version. Homemade is almost always better tasting and you get the benefit of smelling it cook!
Don't have time to make it now?

Pin it

for later!
Do you have a favorite soup or a favorite soup memory? Here are a couple of my favorites!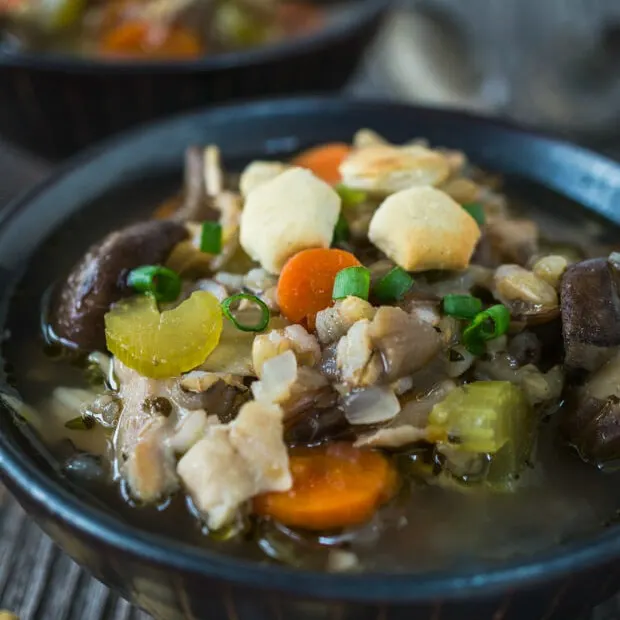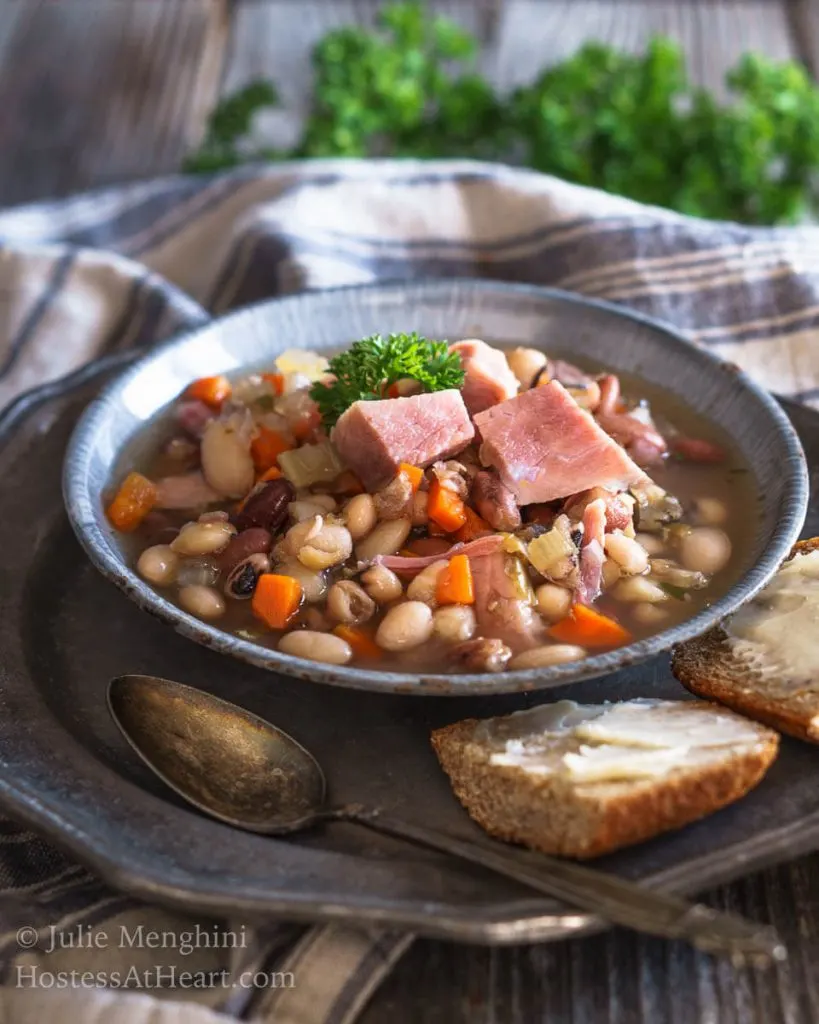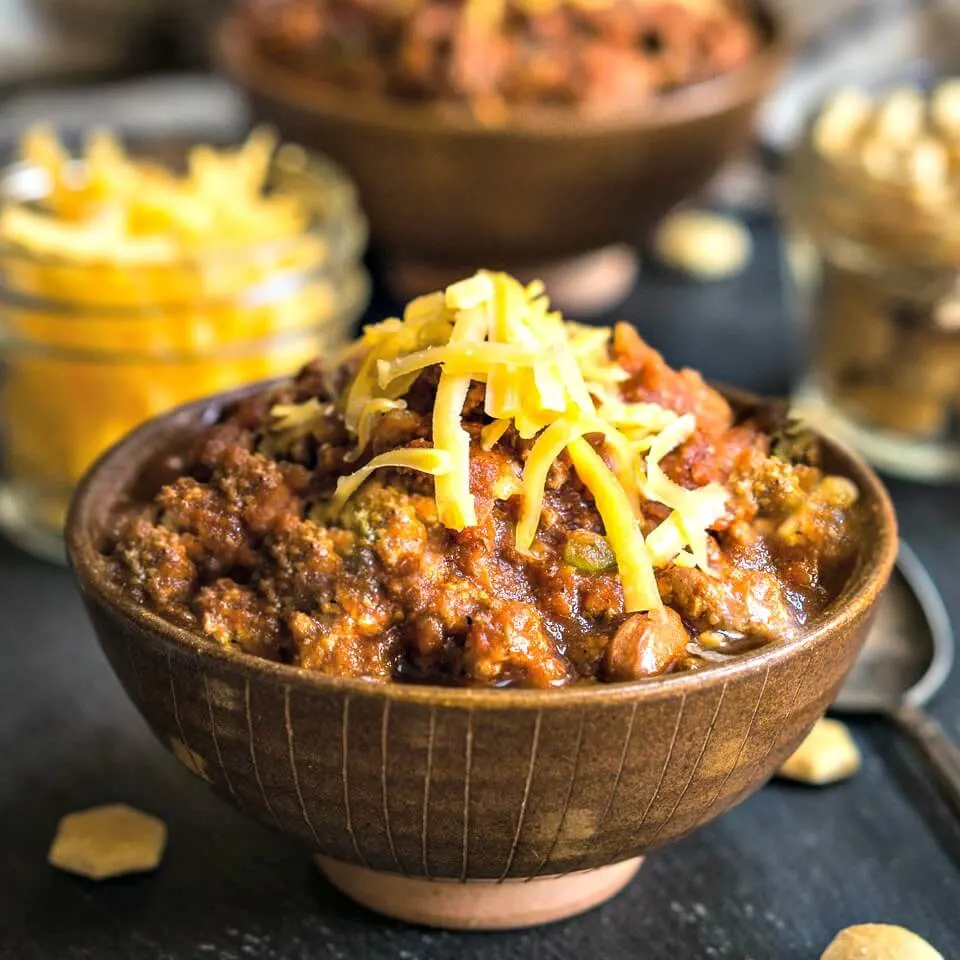 Let's keep in touch! You can find me on Pinterest, Instagram, Facebook, Twitter, and YouTube! Better yet, enter your email address in the box below and never miss a recipe!