Southwestern Chorizo Hash is an easy and delicious versatile hash recipe that is perfect for any meal of the day. The jalapeno and chorizo sausage is complemented with a beautifully poached egg.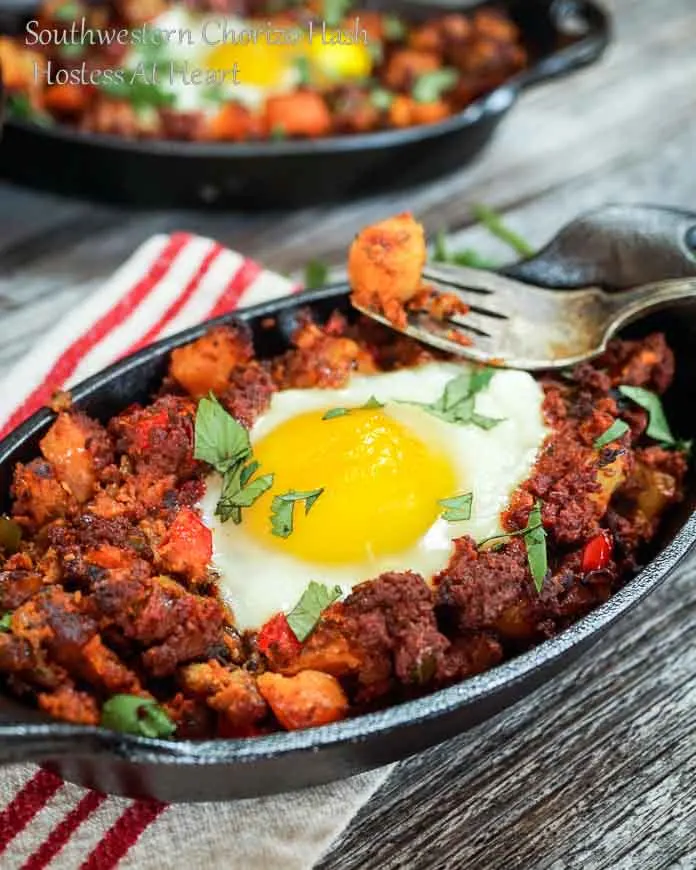 I am a firm believer that the food we love is often inspired by the people we have loved and our experiences with them. This Southwestern Chorizo Hash is based on my kitchen memories!


When I was a child, I spent a lot of time with my grandmother. She wasn't one to let anything go to waste, and was very frugal. I think that is very typical of people that lived through the depression era. She shopped at auctions and never missed a sidewalk sale.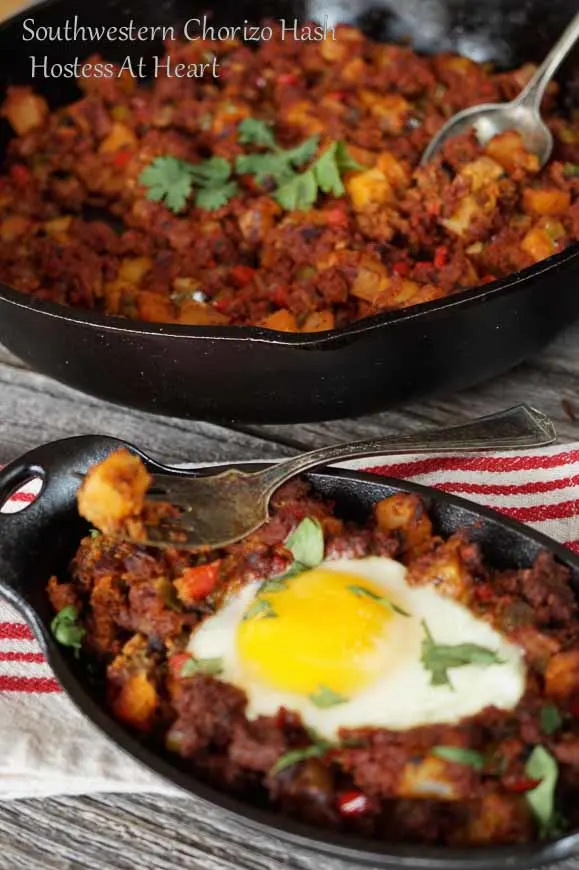 I remember once her buying me underwear at one of those sales. I swear they would have fit someone three times as large as me and looked exactly like what she wore! You can't imagine how mortified I was at the thought of having to wear them! Luckily, they disappeared, probably due to my mother thinking the same thing.
One of my favorite things to do was to help her in the kitchen. When she had leftovers, she often made hash. Her hash was a combination of anything that needed to be used up, and probably never made the same way twice. She would sit me up on a chair and I got to feed her hand-crank grinder leftover roast, potatoes, and other vegetables. After everything was ground, she would add gravy or stock and heat it all up in a pot.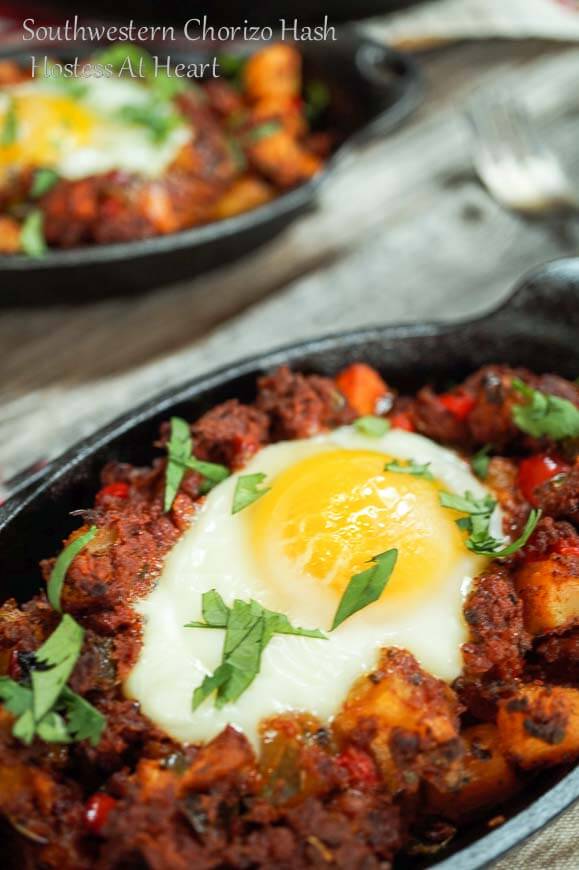 I got to thinking about how much I enjoyed that task and decided to make my own version of hash. We usually don't have a lot of leftovers, and since we love southwestern flavors, I decided to put a spicy spin on the whole thing.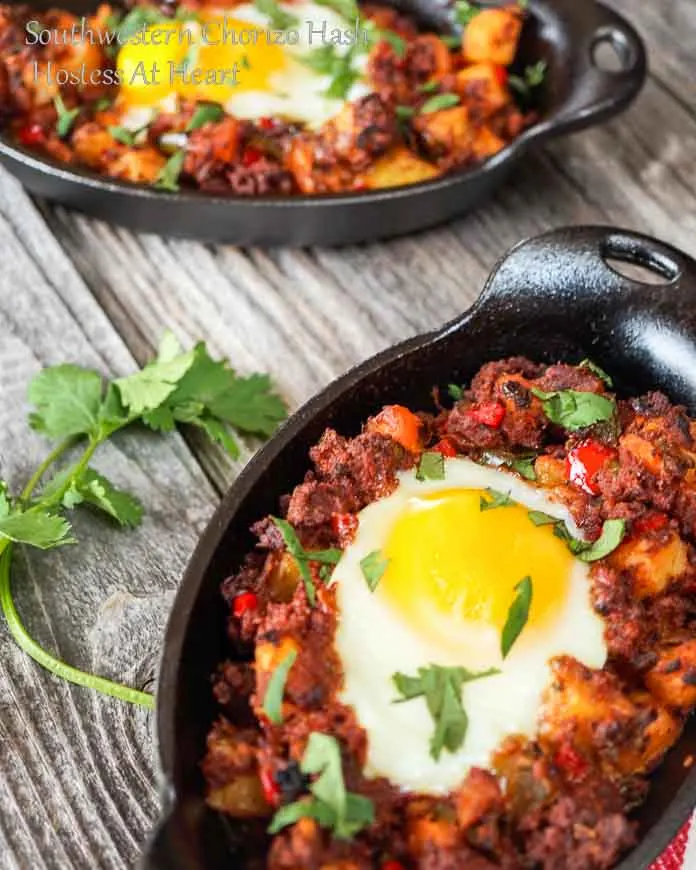 The Chorizo sausage is spicy and a gorgeous reddish orange color. It added so much flavor to my dish that you don't need a lot of spices.
Don't have time to make it now?

Pin it

for later!
My son-in-law came to dinner and he and my husband each had two servings. It was so delicious that I will definitely be making this again with no changes. That is a first for me! I also made cornbread muffins, and they went perfectly with this dish.
Here are a couple more Southwestern-inspired recipes?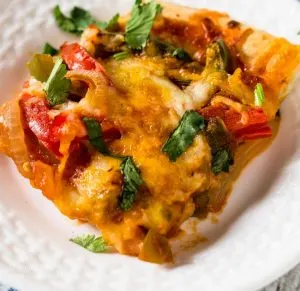 Mexican Meatballs in Chipotle Sauce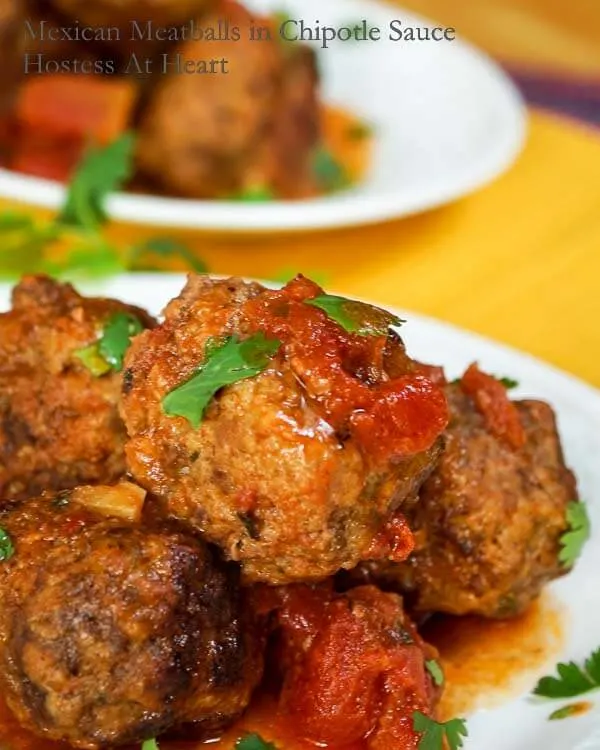 Let's keep in touch! You can find me on Pinterest, Instagram, Facebook, and Twitter! Better yet, enter your email address in the box below and never miss a recipe!