This Ham and Cheese Mushroom Strata Recipe is easy and can be made ahead which makes it perfect for entertaining and the holidays!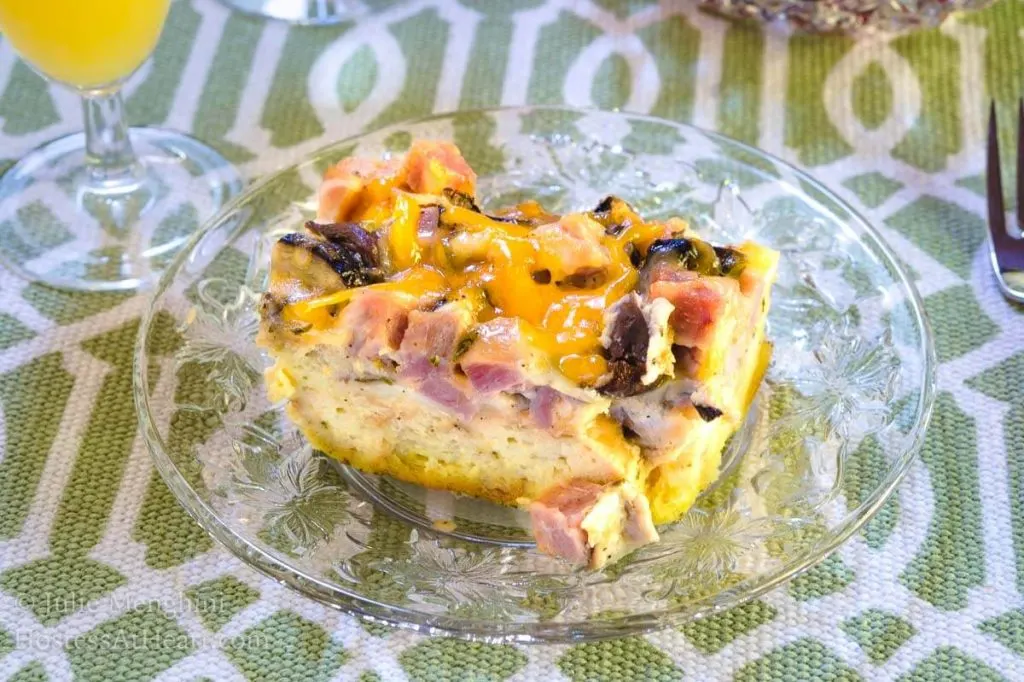 This Ham and Cheese Mushroom Strata Recipe is so easy and delicious. It's magical the way this simple dish comes together and I love that it can be made ahead.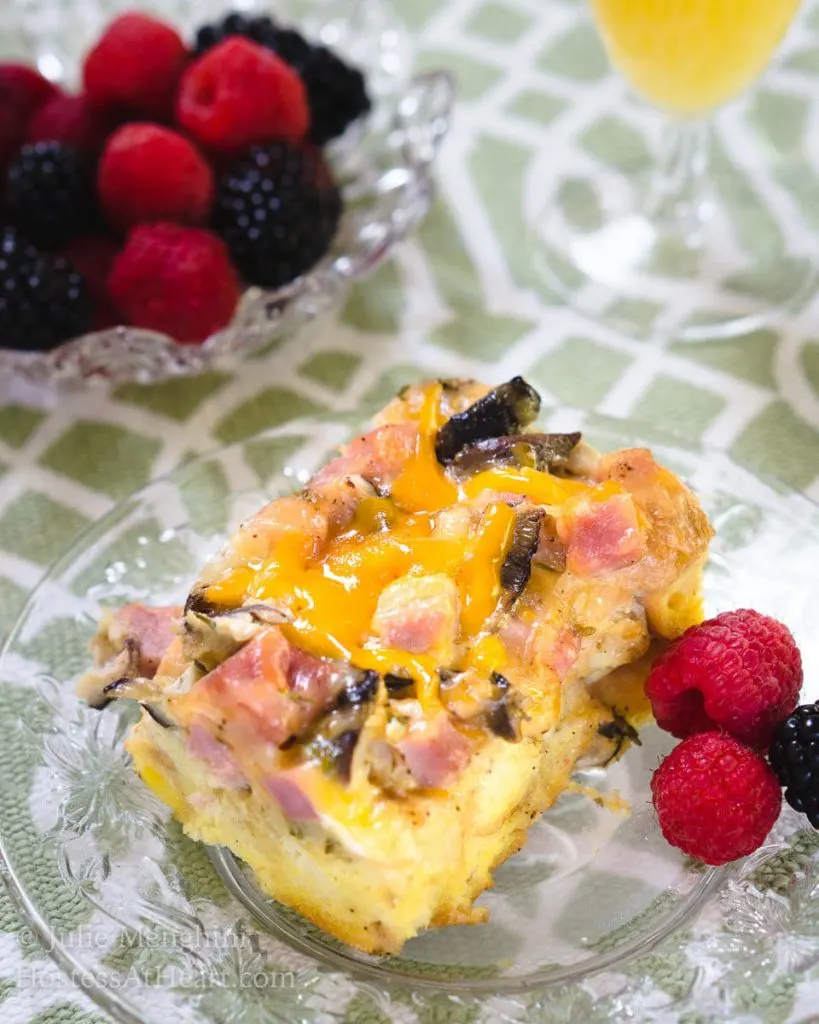 We love to entertain, but I used to make the mistake of trying to do too much. I was chasing my tail off and freaking out about everything. I was a "Martyr Host" serving and waiting on people and looking for accolades instead of chilling and enjoying their company the way that they wanted me to.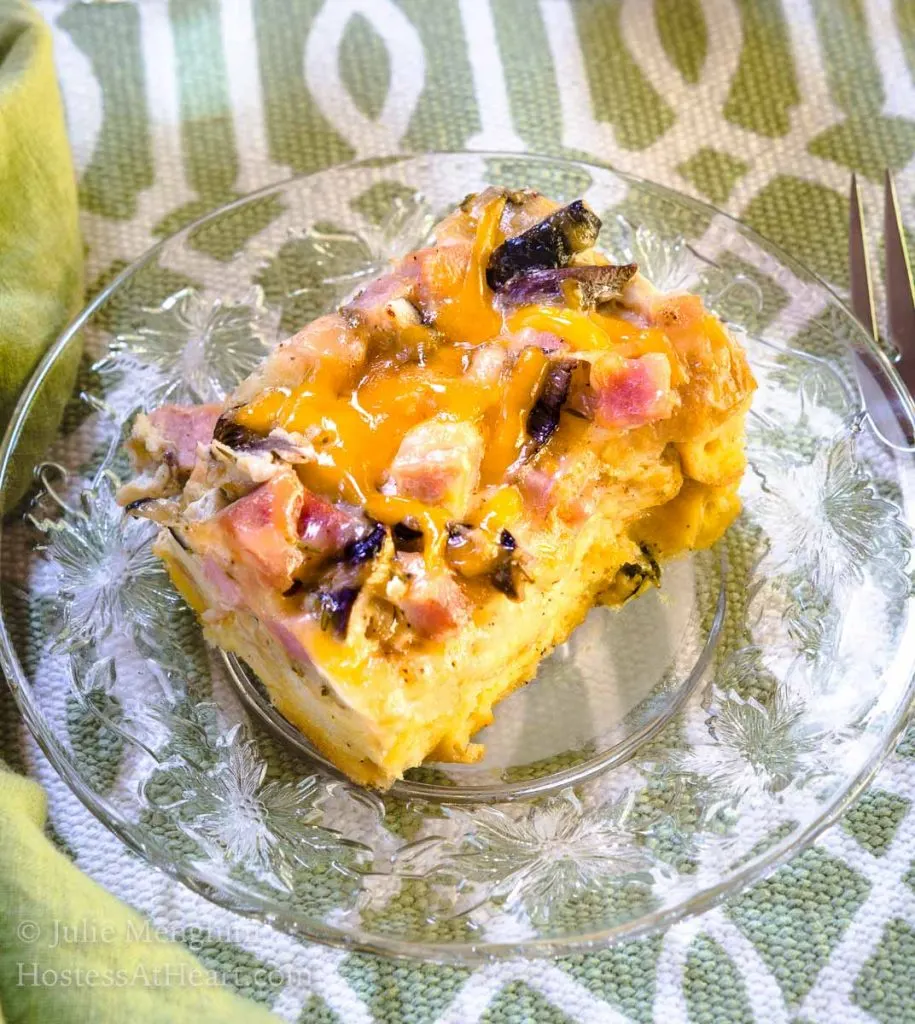 Well, I'm over that. I found that I wasn't getting people together because it was too much work. John was totally the opposite. He would invite people over without a plan. That also freaked me out! Since then, we've discovered a happy medium and our ultimate goal is having a great time.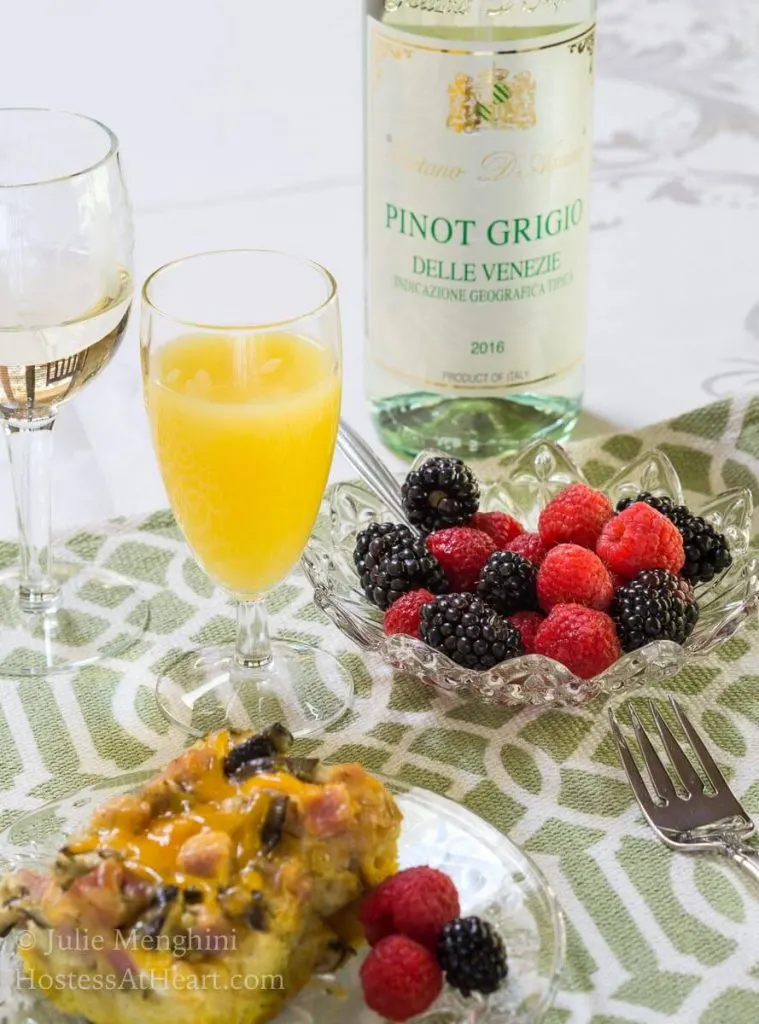 One of my favorite meals is brunch. Especially during the holidays. Everyone is so busy that it's hard to get together. I added fruit and a bright Pinot Gris that went really well with my dish. I also picked up a Prosecco and some delicious O.J. to add another beverage option.
This Ham and Cheese Mushroom Strata Recipe can be put together in under 15 minutes and then refrigerated until you need it. Here's how I made it.
One of the things that I loved about this ham is how many ways there were to repurpose it into other meals.
We sliced it and packaged it in week-long serving size bags for lunches.
Fried up ham steaks served with a baked sweet potato for another dinner
Diced it up in this amazing Ham and Cheese Mushroom Strata Recipe
I love serving a sweet bread with savory dishes. Here are a few that would be perfect with this strata.