I'm not
going to waste a special treat on something that isn't delicious. A bite of a Butterscotch Pecan Bars with Brown Sugar Drizzle is a great treat!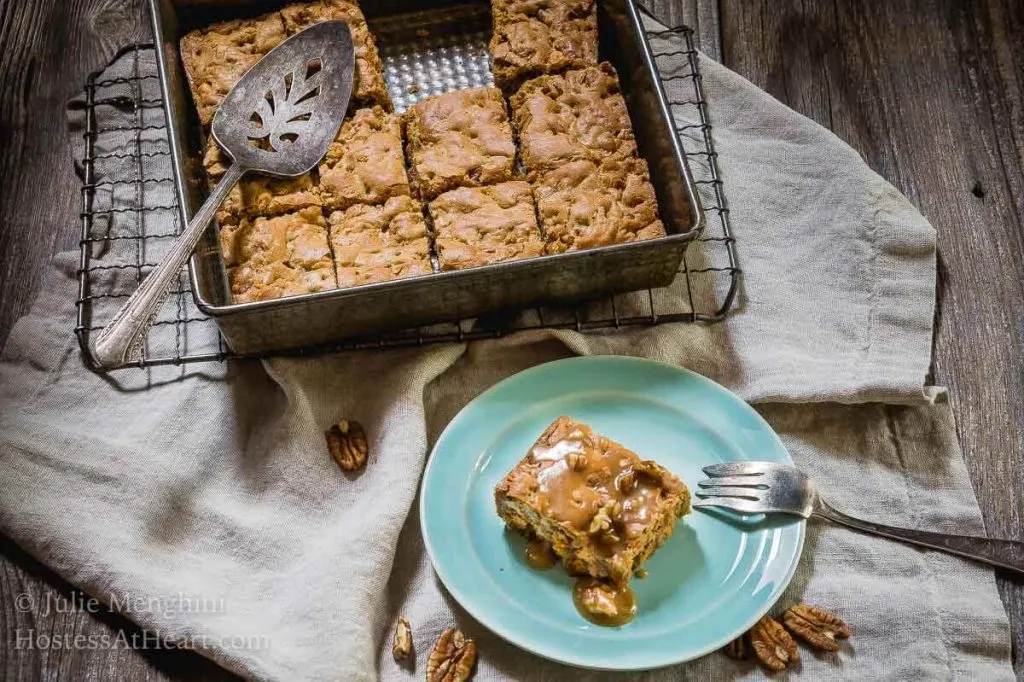 Even though I post a lot of yummy dessert recipes, we usually limit them to Sundays. On Sunday John and I make a special meal together and finish it with a sweet treat. After a serving or two, we share the rest. These Butterscotch Pecan Bars with Brown Sugar Drizzle definitely earned the "Sunday Special" designation.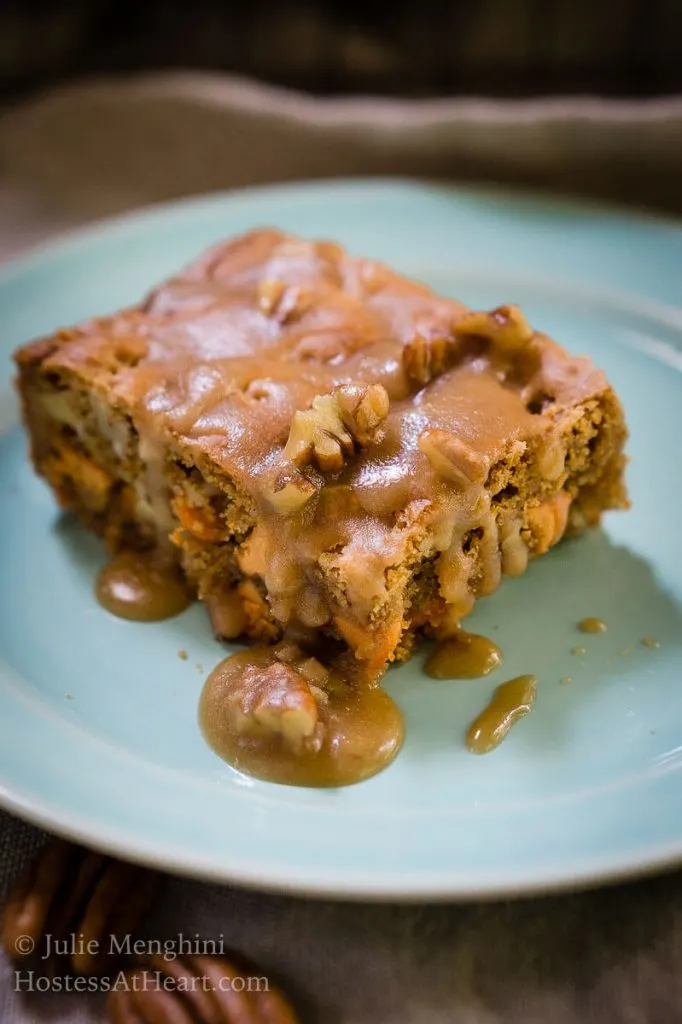 When I make something and it doesn't deserve that "special" designation, I'll remake it or scrap the entire thing and you won't see them here on Hostess At Heart.
I always want to hit it the first time around because I hate wasting food and ingredients. I've tried a few recipes on the world wide web, and sometimes they're amazing and other times they just aren't very good in my opinion. That always disappointing (sad face inserted here).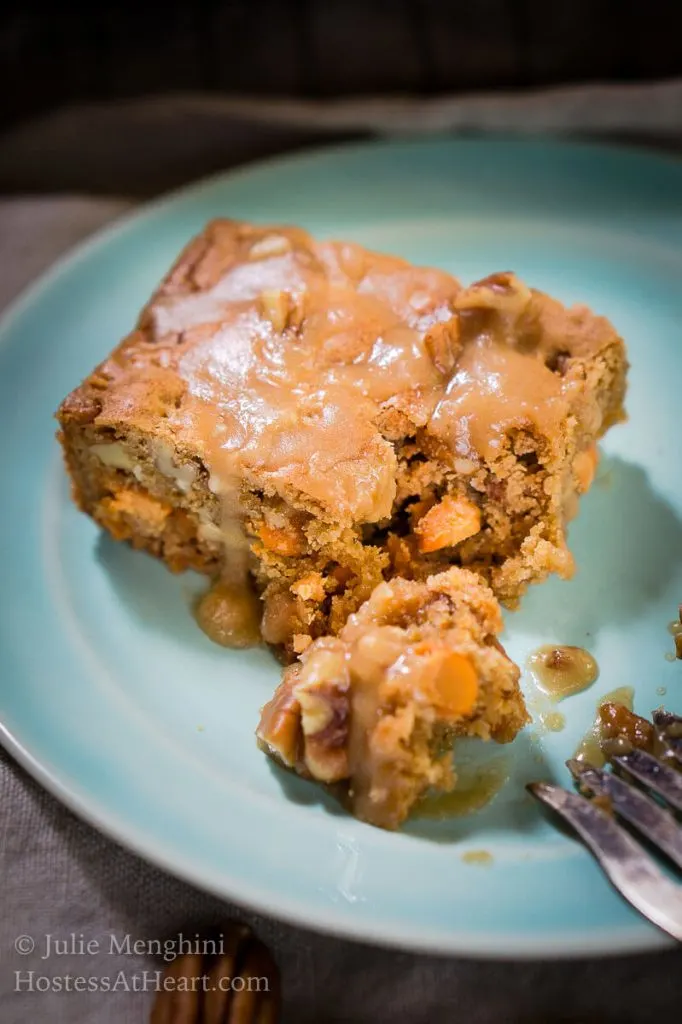 Most of our favorites usually start and end in chocolate and John and I don't always like nuts. We're not in love with nuts in brownies and a few other recipes but when it comes to pecans as one of the star ingredients you can sign both of us up.
These Butterscotch Pecan Bars are so easy to put together and deserve the "Sunday Special" designation. They make an 8″ square pan so you don't have so darned much that it's hard to get rid of.
Don't have time to make it now?

Pin it

for later!
Now I have to fess up, we enjoyed (demolished) this special treat until every last crumb was gone. Hey, that's what the gym is for right?
As much as we enjoyed these Butterscotch Pecan Bars, here are a few more treats perfect any day or occasion!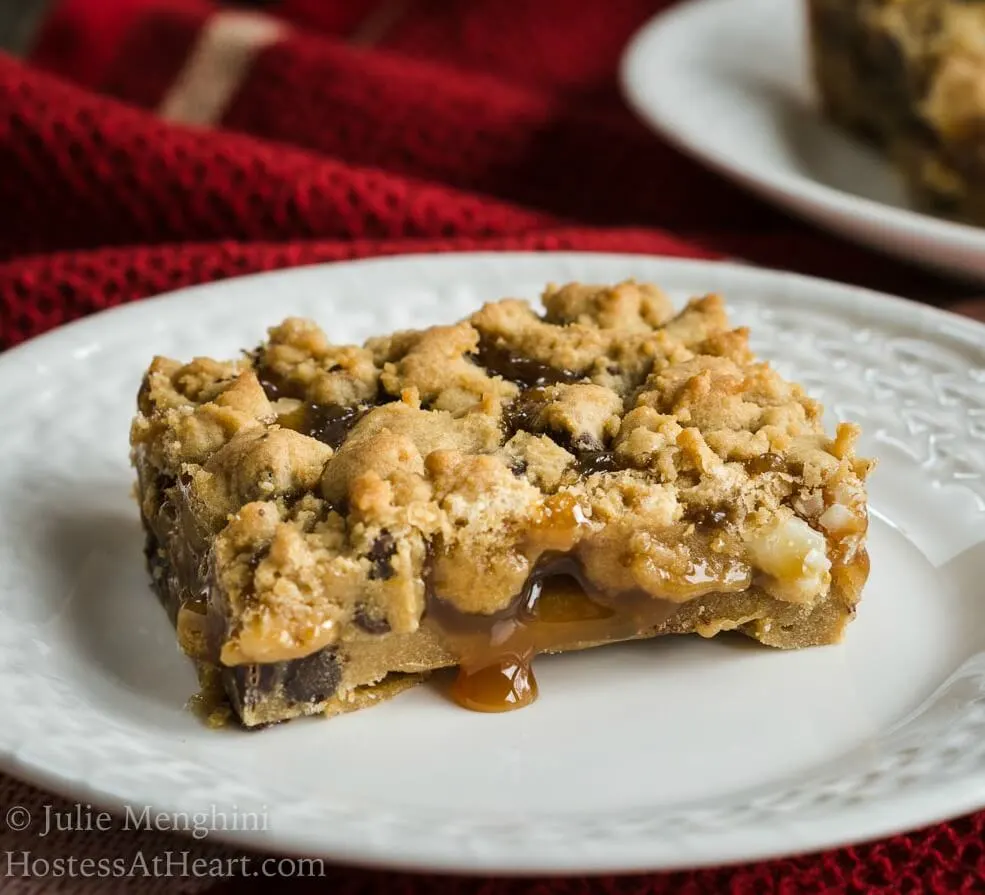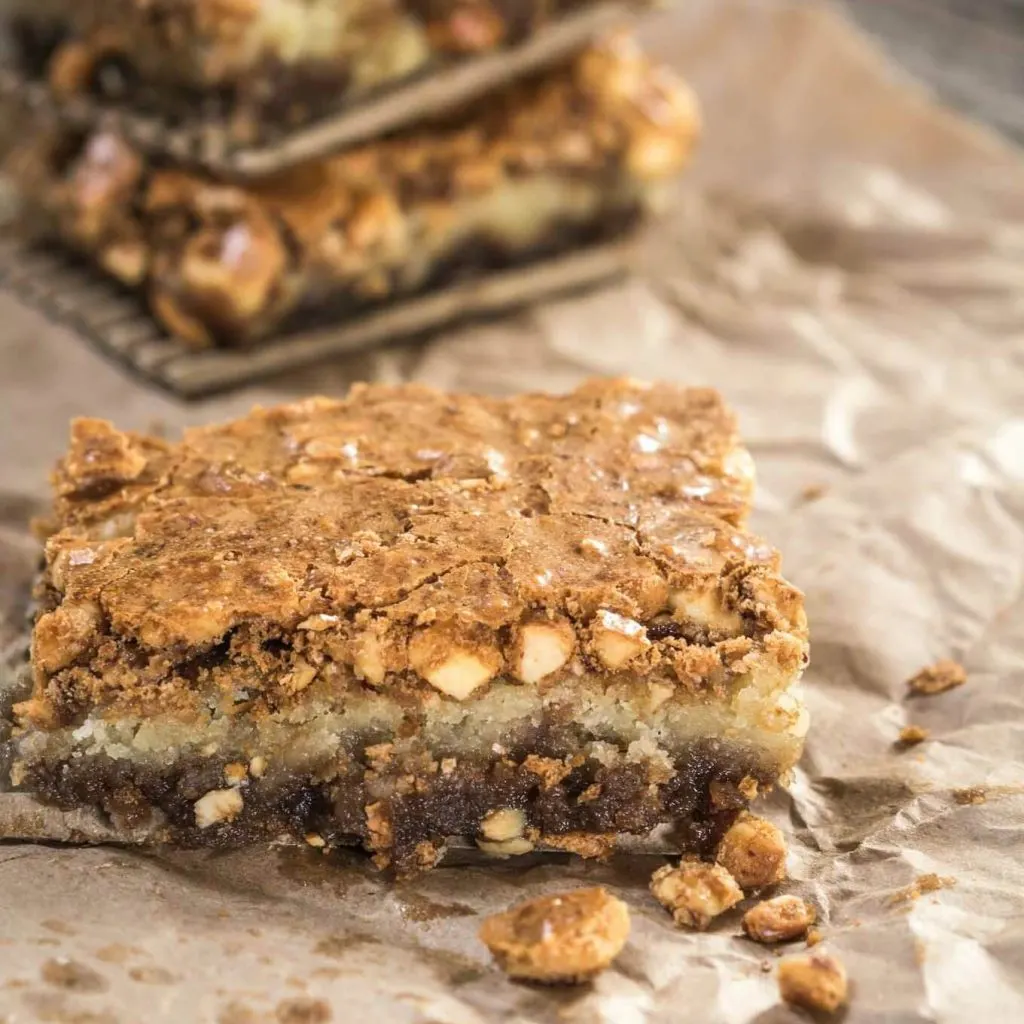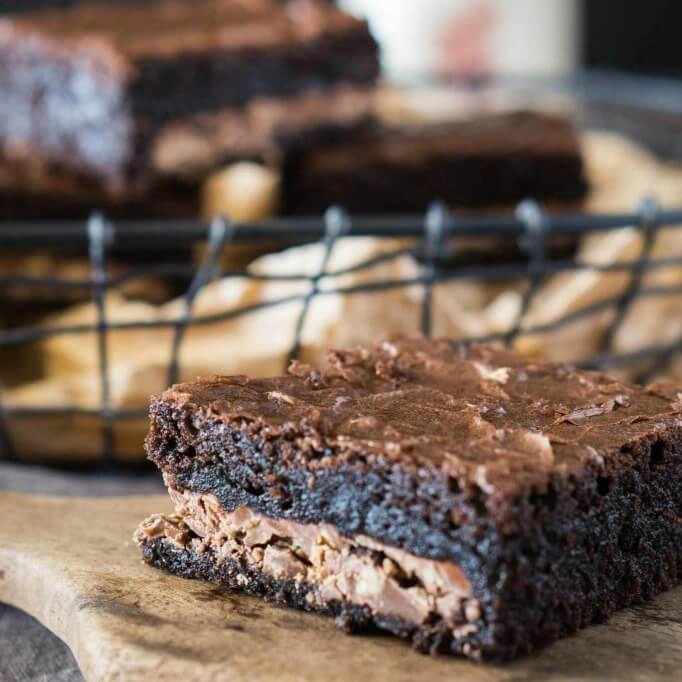 Let's keep in touch! You can find me on Pinterest, Instagram, Facebook, Twitter, and YouTube! Better yet, enter your email address in the box below and never miss a recipe!