Indulge in the ultimate dessert fusion! Our Buckeye Brownie Cheesecake recipe combines rich chocolate, creamy cheesecake, and irresistible peanut butter. Get ready to satisfy your sweet tooth!
If I had my choice of desserts, I'd start with a delicious chocolate brownie, stuffed with cookies or candy and cut into big ole pieces. This Brownie Cheesecake is like the definition of all of them put together!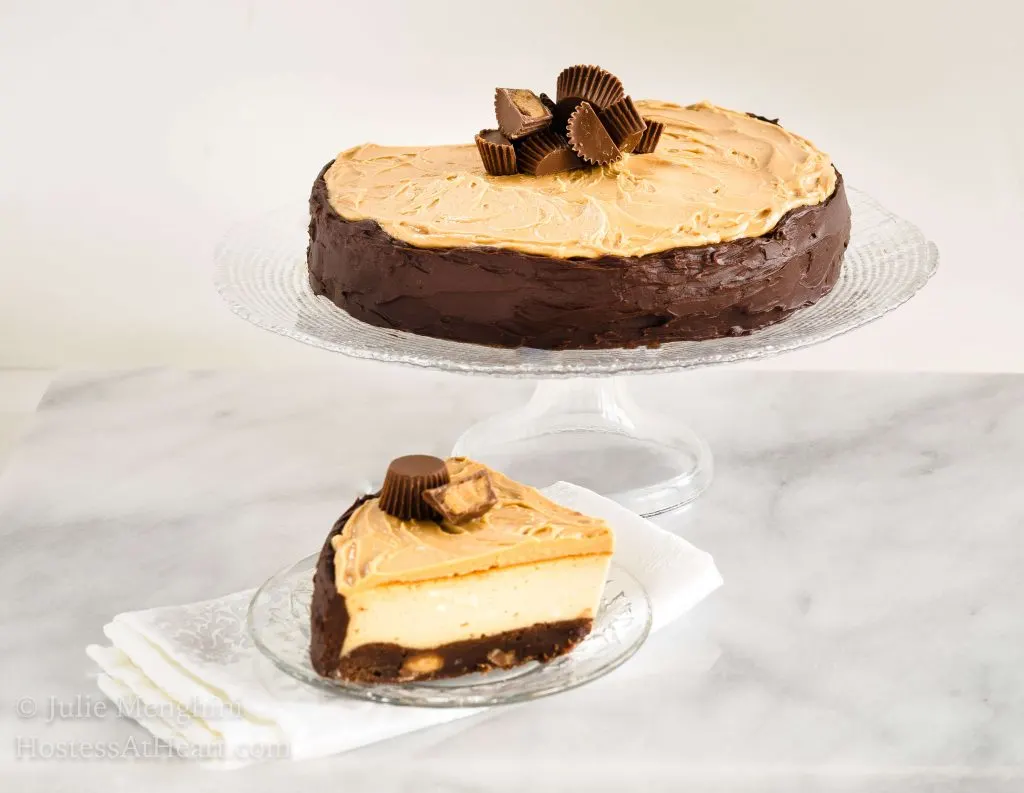 You've either said it or heard it, but that's the best cake I think I've ever eaten. John said it and I heard it and agreed that this Buckeye Brownie Cheesecake is one of the best cakes I've ever eaten.
Best of all, it wasn't difficult following the recipe and was fun putting it together.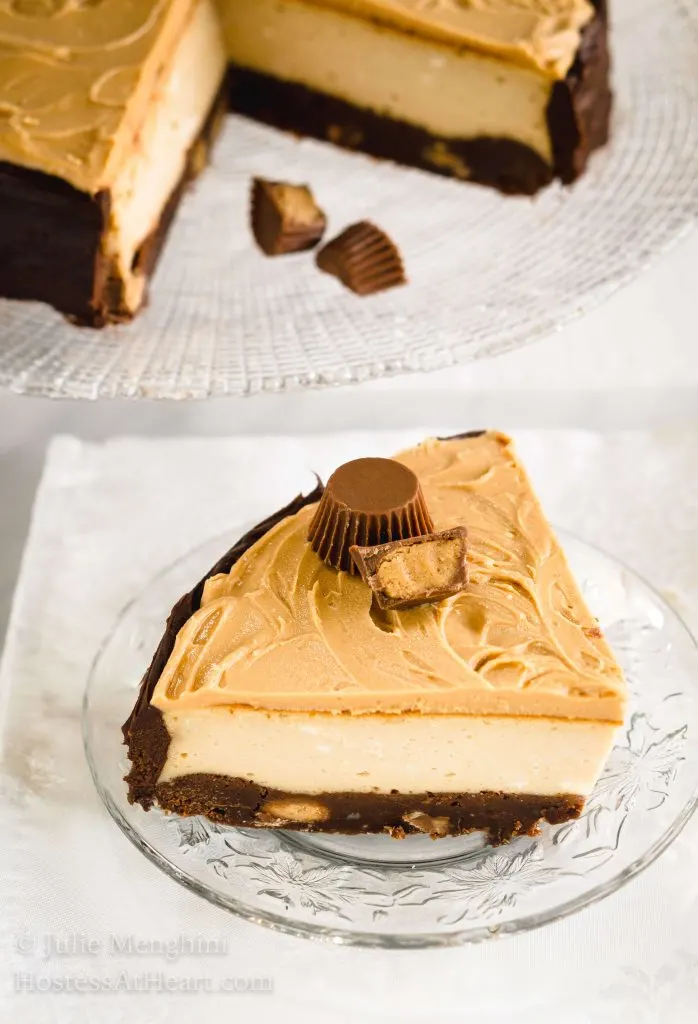 Back when I was just starting my blog I got to know Dini Kodippili from The Flavor Bender.
Dini is one of those people that "make things happen". I fondly refer to her as the mad scientist of cooking.
I just marvel at the techniques she uses because most of them would never have entered my mind! T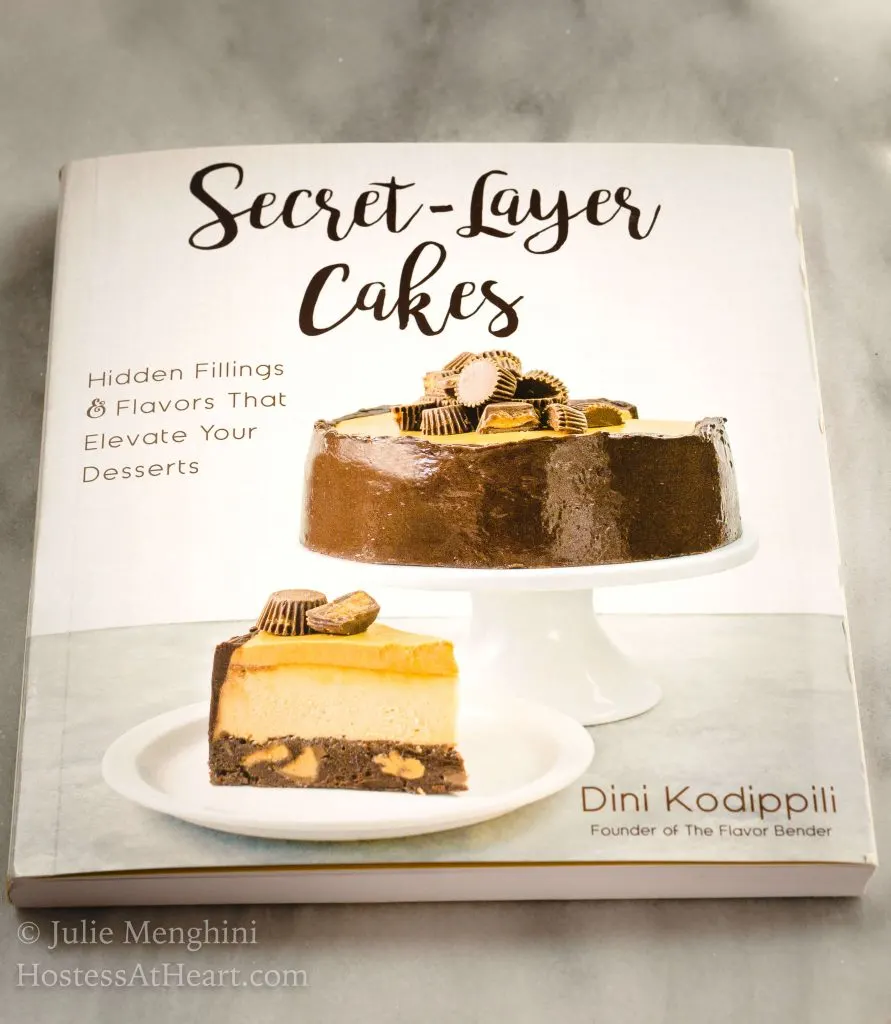 aka "The Phoenix Cocktail" is a shimmery cocktail that changes colors, where did that innovation come from?
Dini is sharing more of her innovations in her new cookbook Secret-Layer Cakes.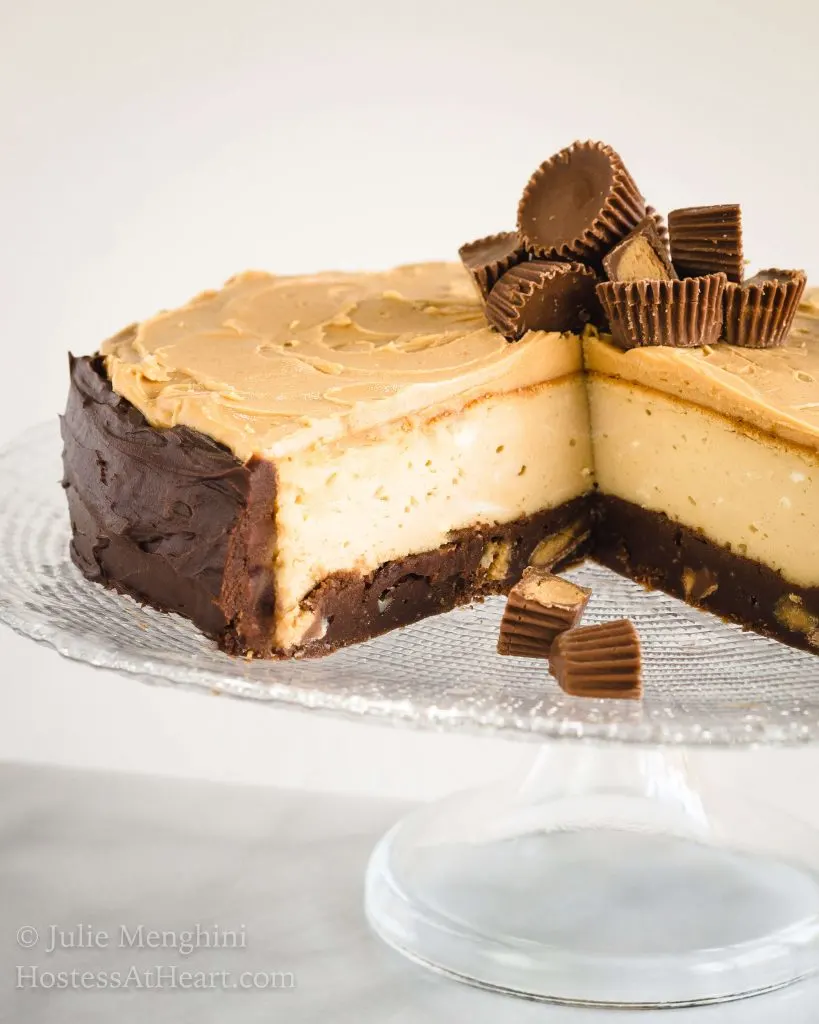 Some of her motivation for this book is her love of baking and sharing. I got my hands on this book as soon as I could and I made her Buckeye Brownie Cheesecake the very next day.
Her book is beautifully illustrated and is written so even us non-mad scientists can successfully recreate her works of art.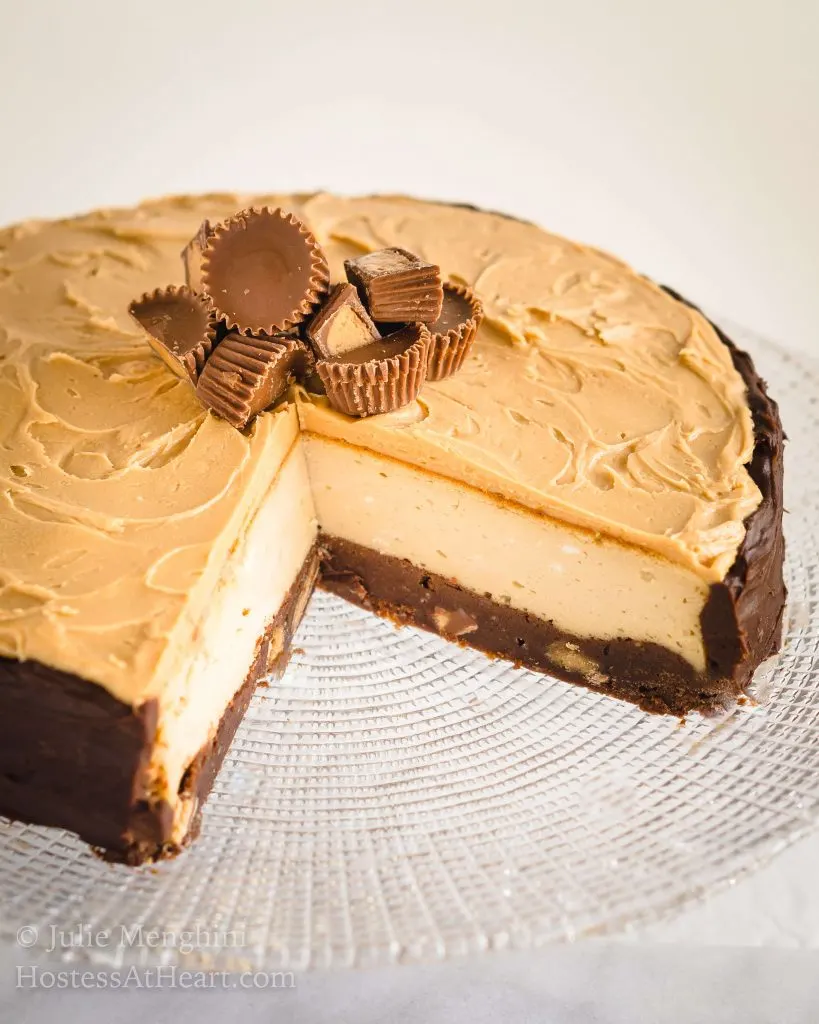 This recipe was simple enough to put together and I can't wait to make some of her other ones. She has cakes for any occasion!
John followed my progress (o.k. he licked the bowls, beaters, spatulas…). After I made it we ran out of sunlight and I couldn't photograph it right away.
Once I got my photography finished I texted John a picture of my masterpiece.
He gave up a Christmas luncheon at work so he could finally enjoy a piece of this cake.
When asked by his co-workers why he wasn't staying, he just showed them the text that I sent him of the cake.
I can't repeat the comments he got, especially when he said he wouldn't be bringing any of it back to work.
The only thing that I did differently is that I used a 9-inch springform pan instead of an 8-inch.
My cake isn't quite as tall as Dini's cake but it worked just fine so you can definitely use what you have.
Tip: Always check the cake for doneness before the lowest cooking time when you adjust the size of the pan.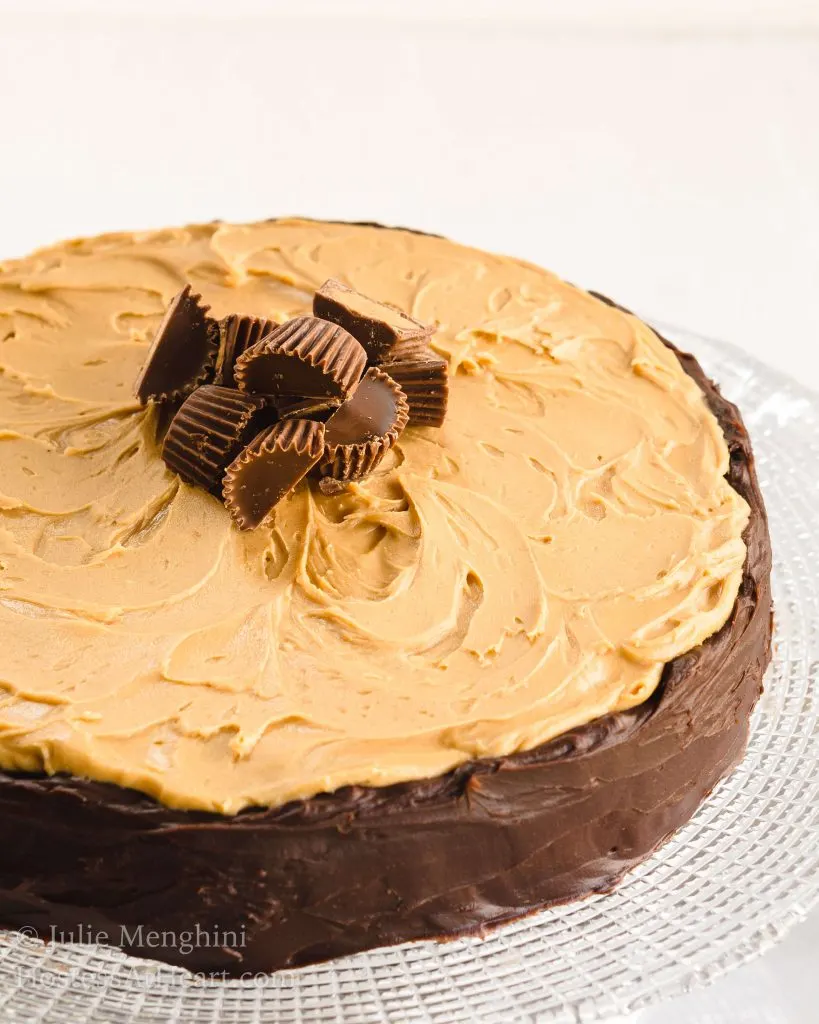 Gift yourself or a loved one with this book available on Amazon.
I want to thank Dini for all of the work she put into this book as well as her generosity. Just one question though. Hey, Dini when is the next book coming out?
More delicious recipes!
Now if you love a cake like I love cake here are a few more that we love!