This Loaded Blueberry Muffin recipe says it all. It isn't overly sweet and is definitely all about the berries. It's perfect for breakfast, snack, or any meal when you'd like a slightly sweet addition.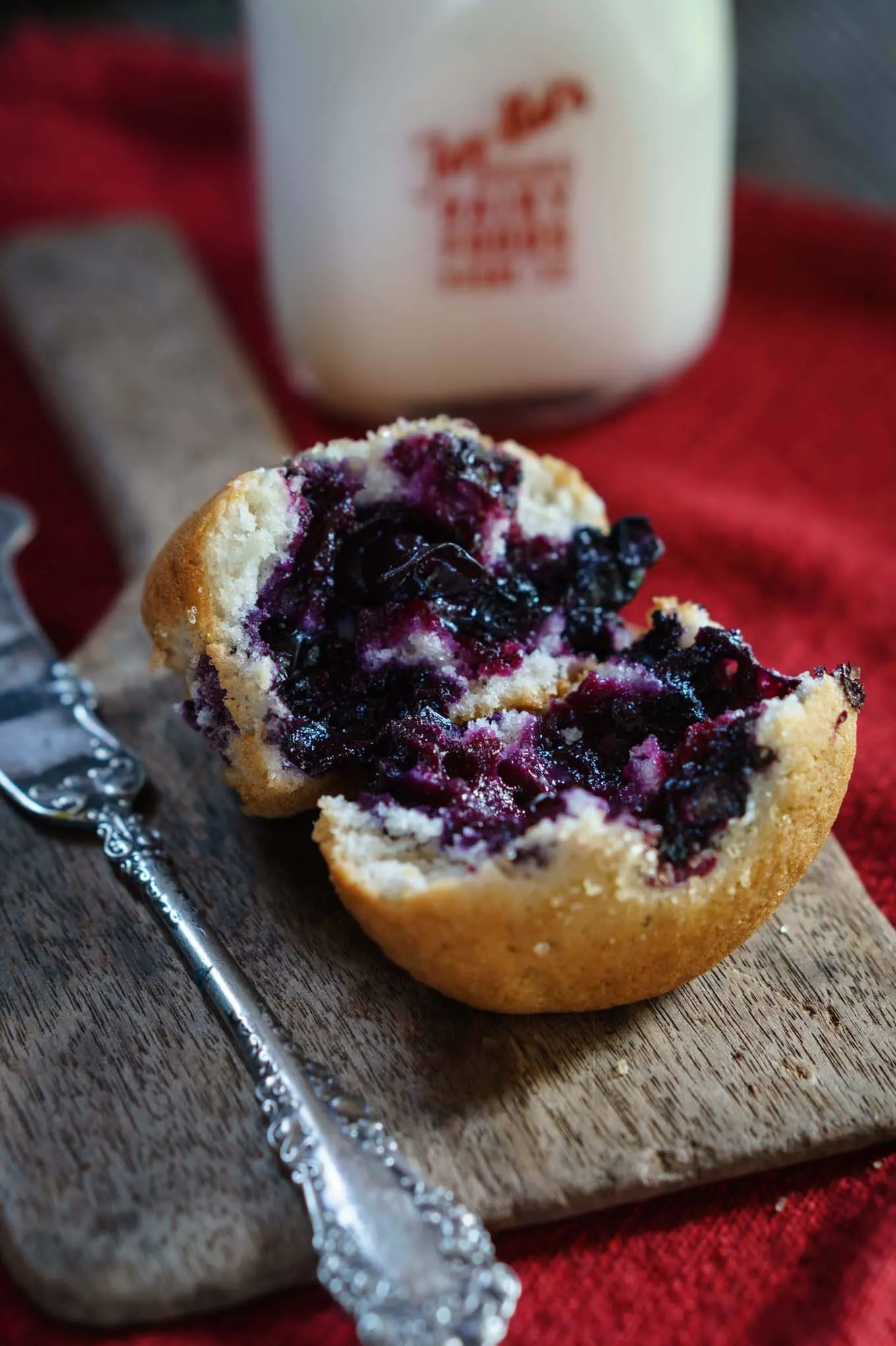 This Loaded Blueberry Muffin Recipe was amazing. Now, let me tell you a little bit more about it.
WHAT'S SO SPECIAL ABOUT THESE LOADED BLUEBERRY MUFFINS?
I wish I could take credit for developing this recipe, but I can't. This recipe is actually inspired by the Spring edition of our Freaky Friday Blog Hop.
What is the Freaky Friday Blog Hop? Freaky Friday is a blog hop with some of my favorite food blogger buddies!
I'm so excited you guys! I've joined a group of bloggers that do a secret blog hop, Freaky Friday!
Participants are given a blog where they secretly choose a recipe and make it. No one knows who had our blog and what recipe they picked until they're posted.
We secretly get assigned one another's blogs to make a recipe from, and then we all reveal who we had and what we made on the same Friday, and that is today!
The Freaky Friday blog hop is organized by Michaela who runs An Affair From the Heart.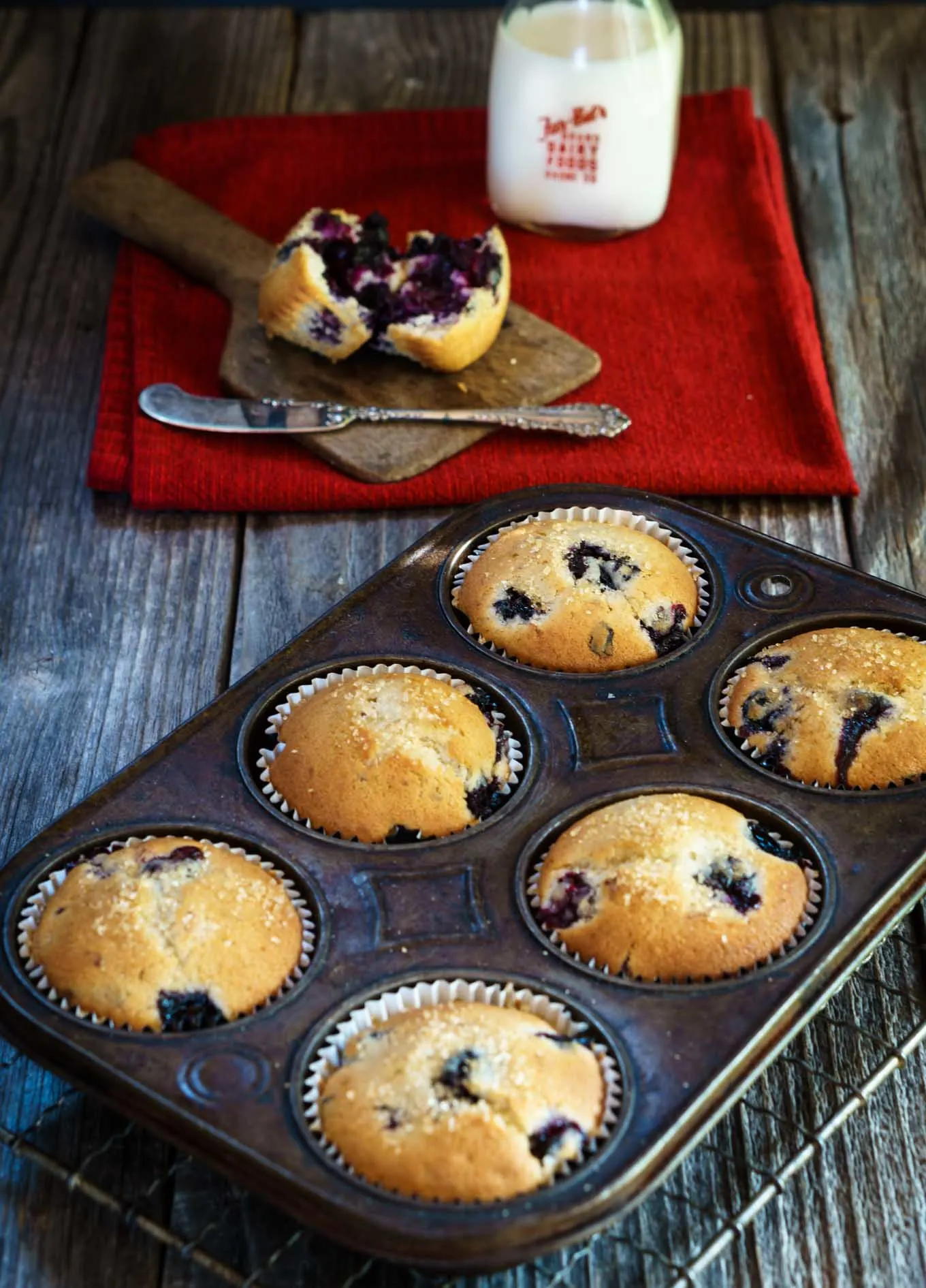 I was given the blog Cooking On A Budget by Patty Anderson. I was really excited because I've followed Patty for quite a while. She has a Facebook group that I am a member of and is always so sweet. It was important for me to do one of her recipes justice.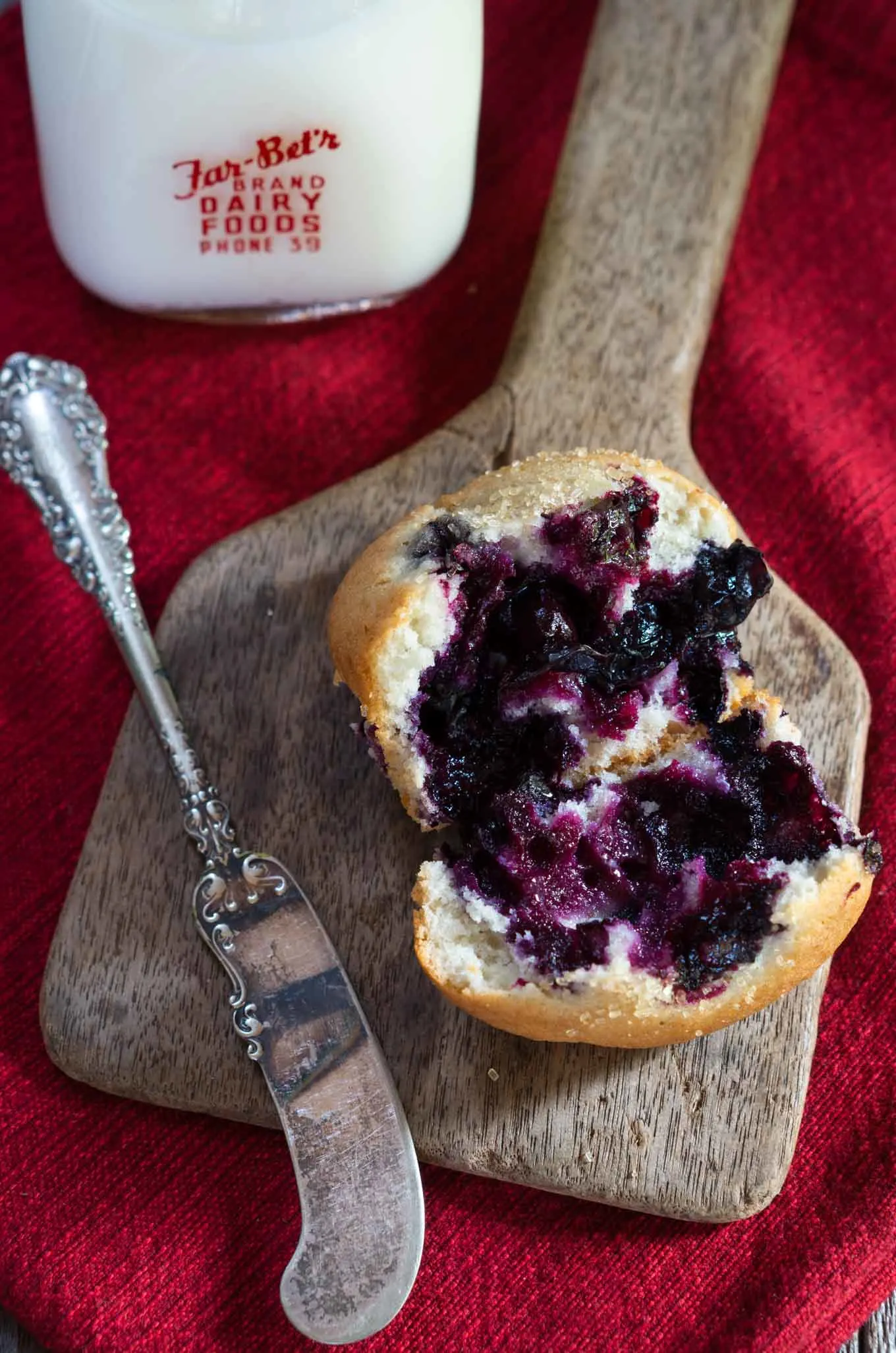 Patty's blog shows people how they can prepare delicious recipes at home on a budget. Her recipes include family recipes and recipes that inspire her.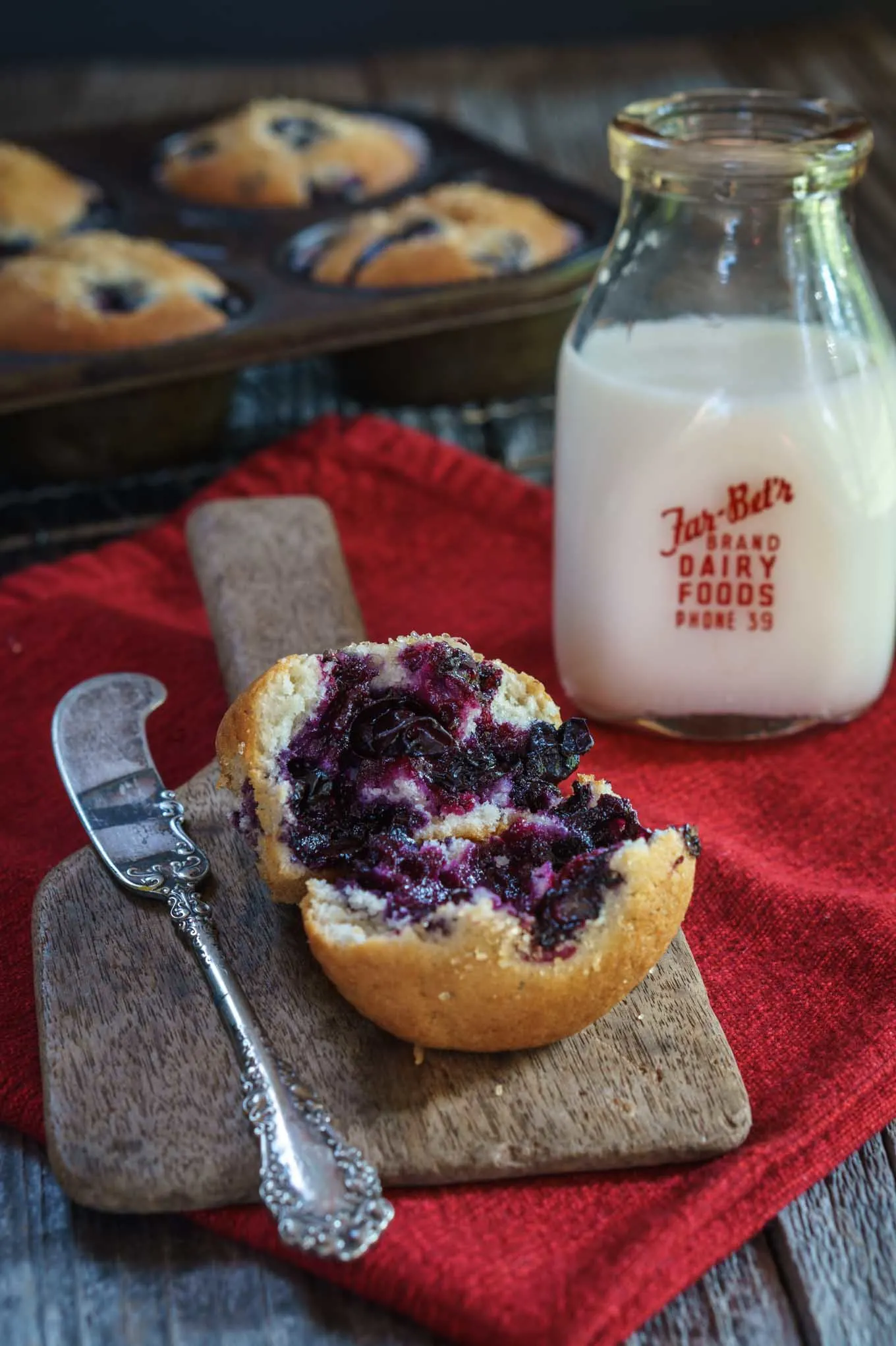 I spent a lot of time deciding what to make. Other serious qualifiers were her Baked Taco Dip, Baked Shrimp Imperial, and Chicken Paprikash, to name just a few. There were so many on my list!
Finally, I chose Patty's Blueberry muffin recipe. I actually renamed it "Loaded Blueberry Muffin recipe" because in my humble opinion that is a great description of it.
That's the only change I made. It is perfect as is. I picked it because it had a family connection that she explains. That describes a lot of my recipes too. I think you'll love this recipe and several of the other recipes on her site.
Loaded Blueberry Muffin Ingredients
Butter – We recommend the real stuff, softened. We also recommend unsalted butter.
Sugar – White granulated sugar
Eggs – We used Grade A large eggs for consistency in our baking.
Baking powder
All-purpose flour
Salt – (table or kosher is fine)
1/2 cup milk I used skim but any will do
Vanilla – We use pure vanilla extract
Blueberries – We used fresh in our blueberry muffins
How to make these simple blueberry muffins
Preheat your oven and fill 17 to 18 muffin cups with paper liners or grease well.
Combine flour, baking powder, and salt and whisk to combine.
Using an electric mixer, cream softened butter and sugar together.
Add the eggs.
Combine the milk and vanilla. A
Alternate adding the flour mixture and the milk mixture to the butter mixture.
Crush 1/2 cup of blueberries and fold them into the batter. Fold the remaining blueberries whole into the batter.
Fill muffin cups and bake immediately.
Sprinkle the tops with sugar while warm if desired.
A few tips for making the perfect blueberry muffin
Don't over bake muffins. Test them before they're supposed to be finished with a cake tester or toothpick. If there are just a few crumbs on the tester they're done.
You can use frozen blueberries. However, since they may contain ice crystals or additional moisture, completely thaw them and let them drain over a paper towel before using them.
Remove the muffins from the pan shortly after you remove them from the oven. The heat from the pan can continue to bake the muffins and dry them out.
If you're a homemade muffin lover, here are a few more recipes you may enjoy
I want to thank Patty for an amazing muffin recipe. They're absolutely delicious and my family loved them.
If you like this recipe, we would appreciate your comment and a 5-star ⭐️⭐️⭐️⭐️⭐️ review!