Honey Harvest Granola with Dried Fruit tastes like a fall orchard. It's full of fiber and good for you ingredients. Best of all, it's delicious!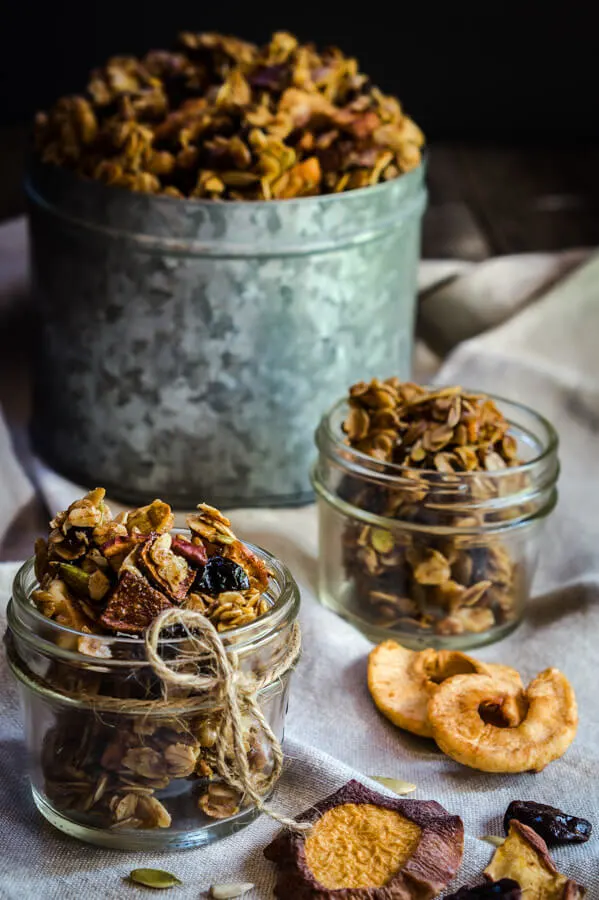 Honey Harvest Granola with Dried Fruit is a great addition to yogurt or just grabbing a quick snack. It's chock full of fiber and flavor and good for you ingredients.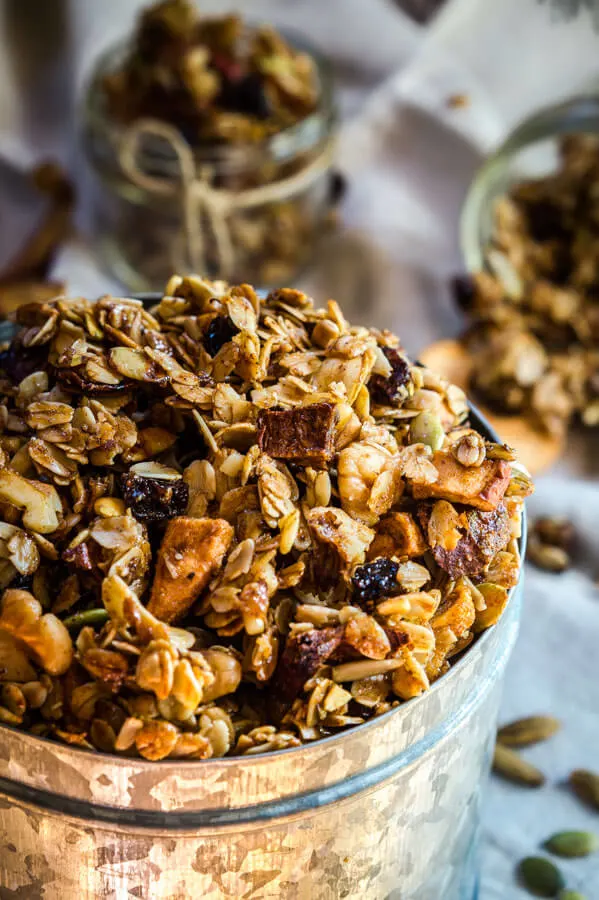 John has come a long way since his days as strictly a meat and potatoes kind of guy. That said, I still try to find ways to make our meals healthier. Healthier doesn't mean teenie portions or a meal that leaves you hungry.[Tweet "Honey Harvest Granola with Dried fruit is #healthy and tastes delicious! #cooking #foodie"]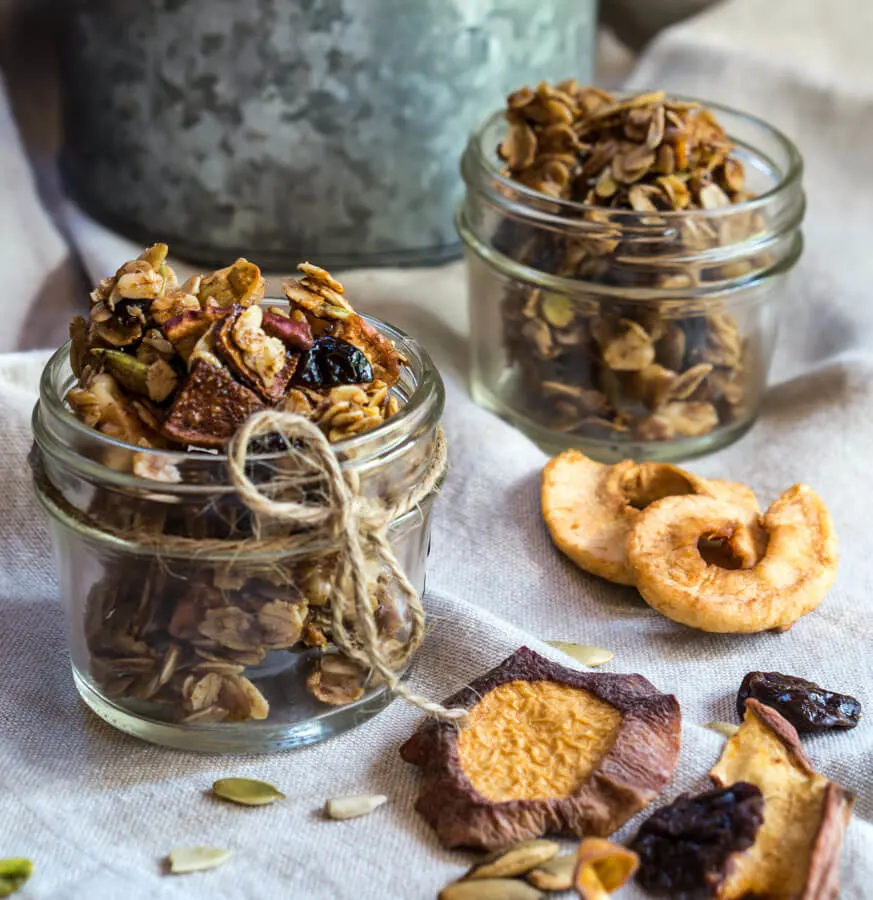 Almost every morning I have yogurt topped with Vanilla Nut Granola for breakfast. I've found that if I just eat the yogurt I'm hungry after a couple of hours. Not so if I sprinkle some granola over the top. John doesn't like raisins so I decided that I would make a granola that he would enjoy. This granola is so full of fall inspired dried fruits, seeds, and nuts that it will keep him satisfied all morning long.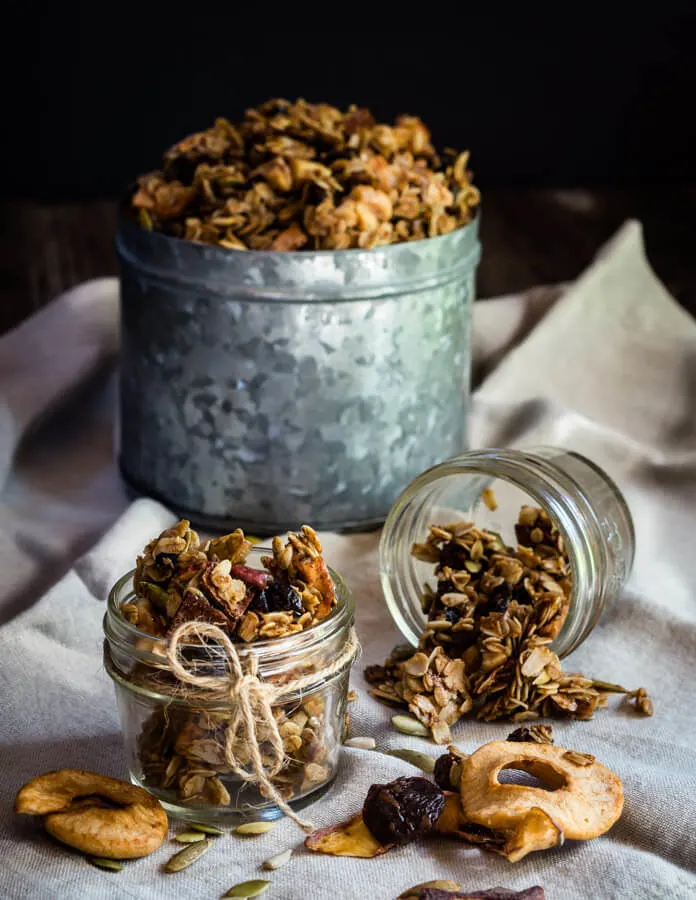 Don't have time to make it now?

Pin it

for later!
Are you still looking for a great snack? Here are a couple of my favorites!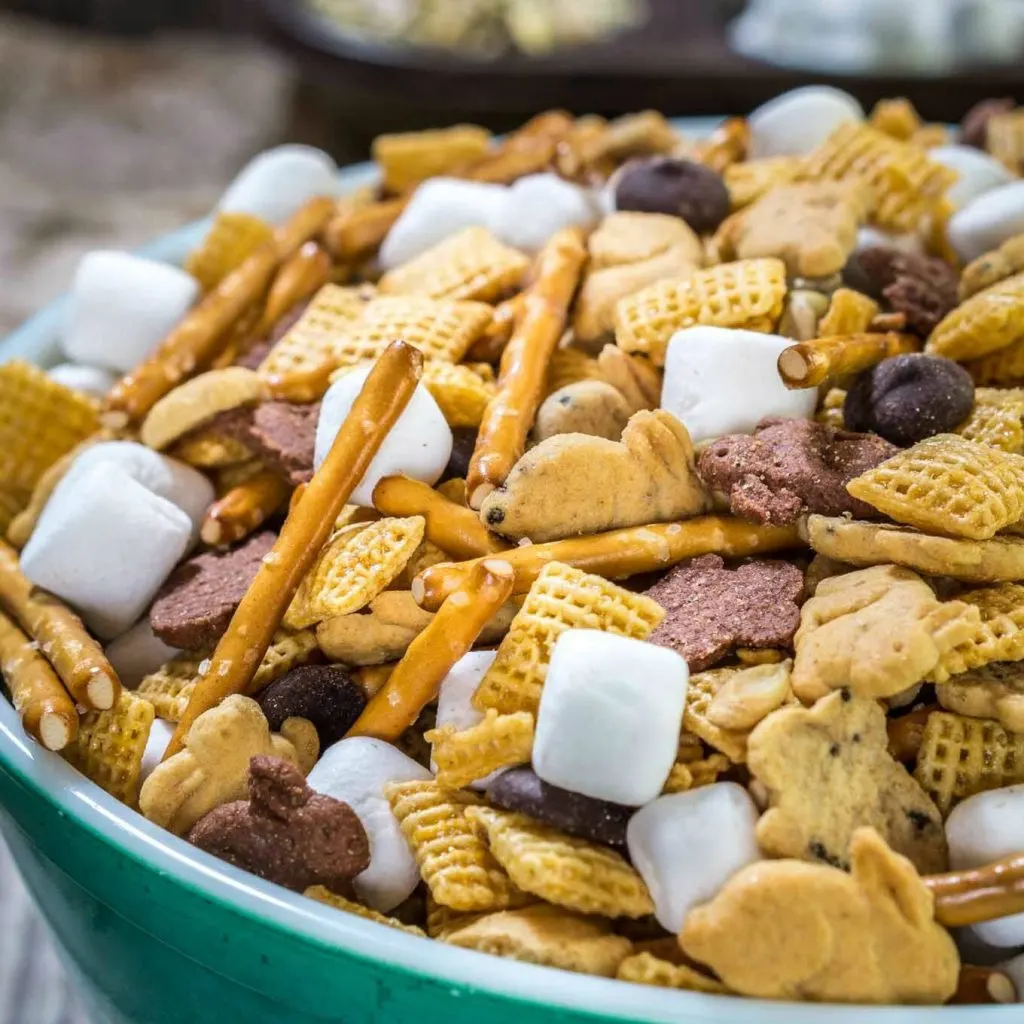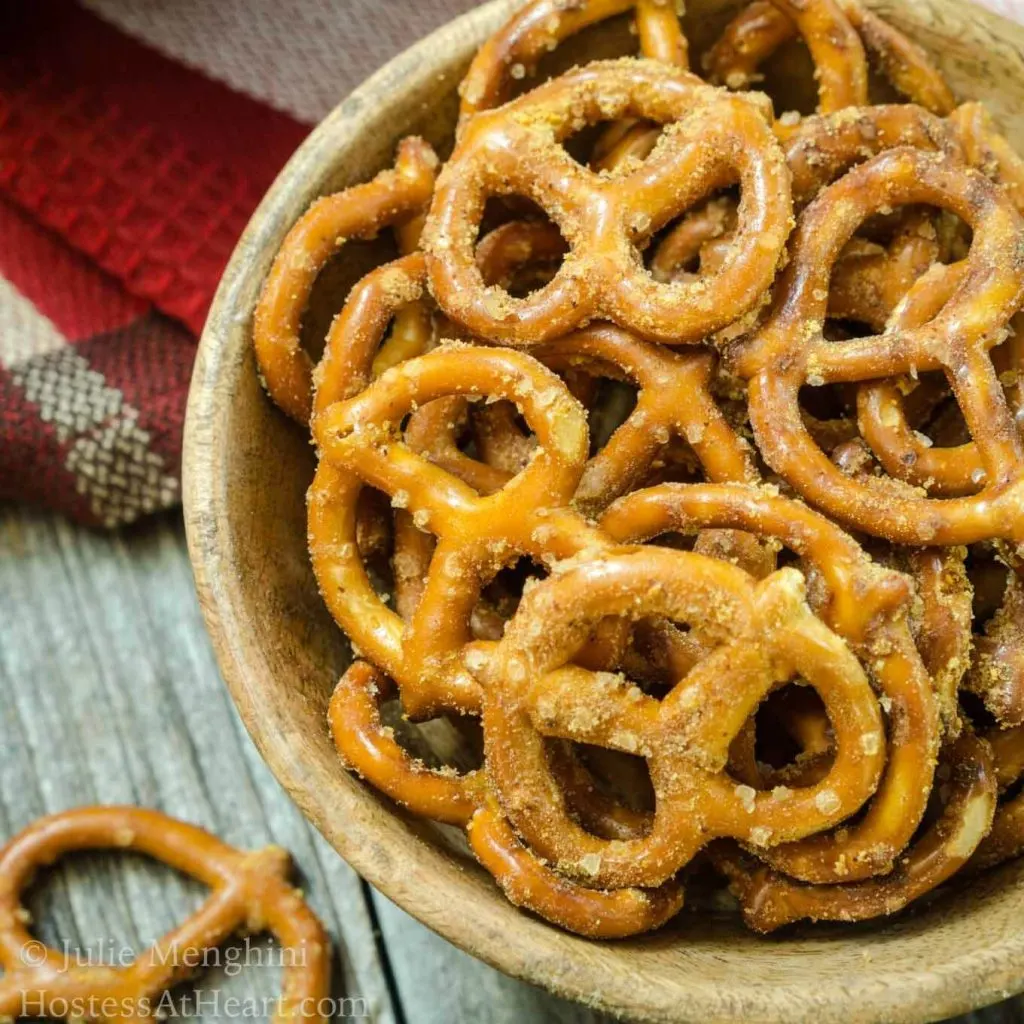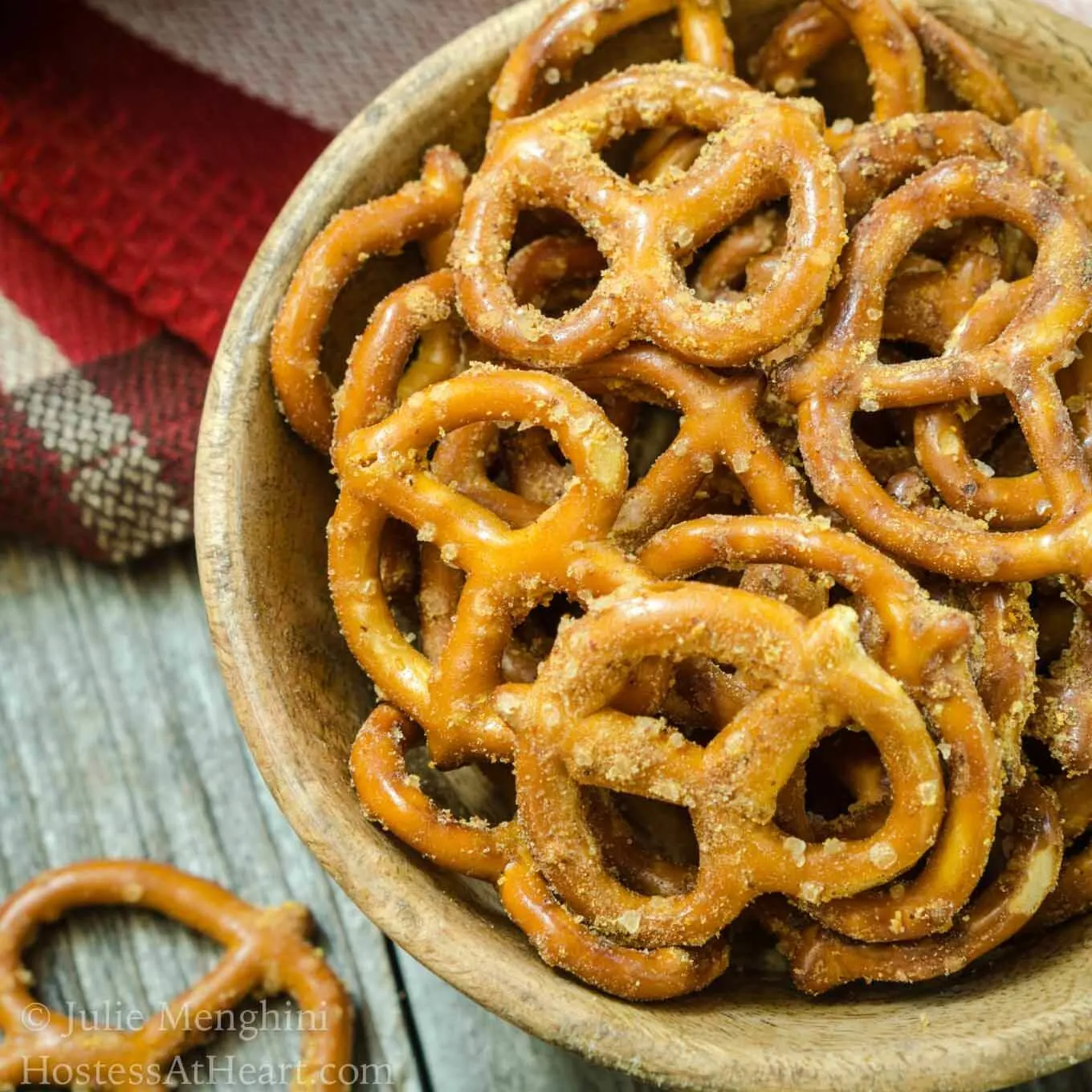 Let's keep in touch! You can find me on Pinterest, Instagram, Facebook, and Twitter! Better yet, enter your email address in the box below and never miss a recipe!
Pin It Now!