This Hoppin Down The Bunny Trail Mix recipe includes whole grains and good for you seeds. It's a great snack that's perfect after school or when traveling.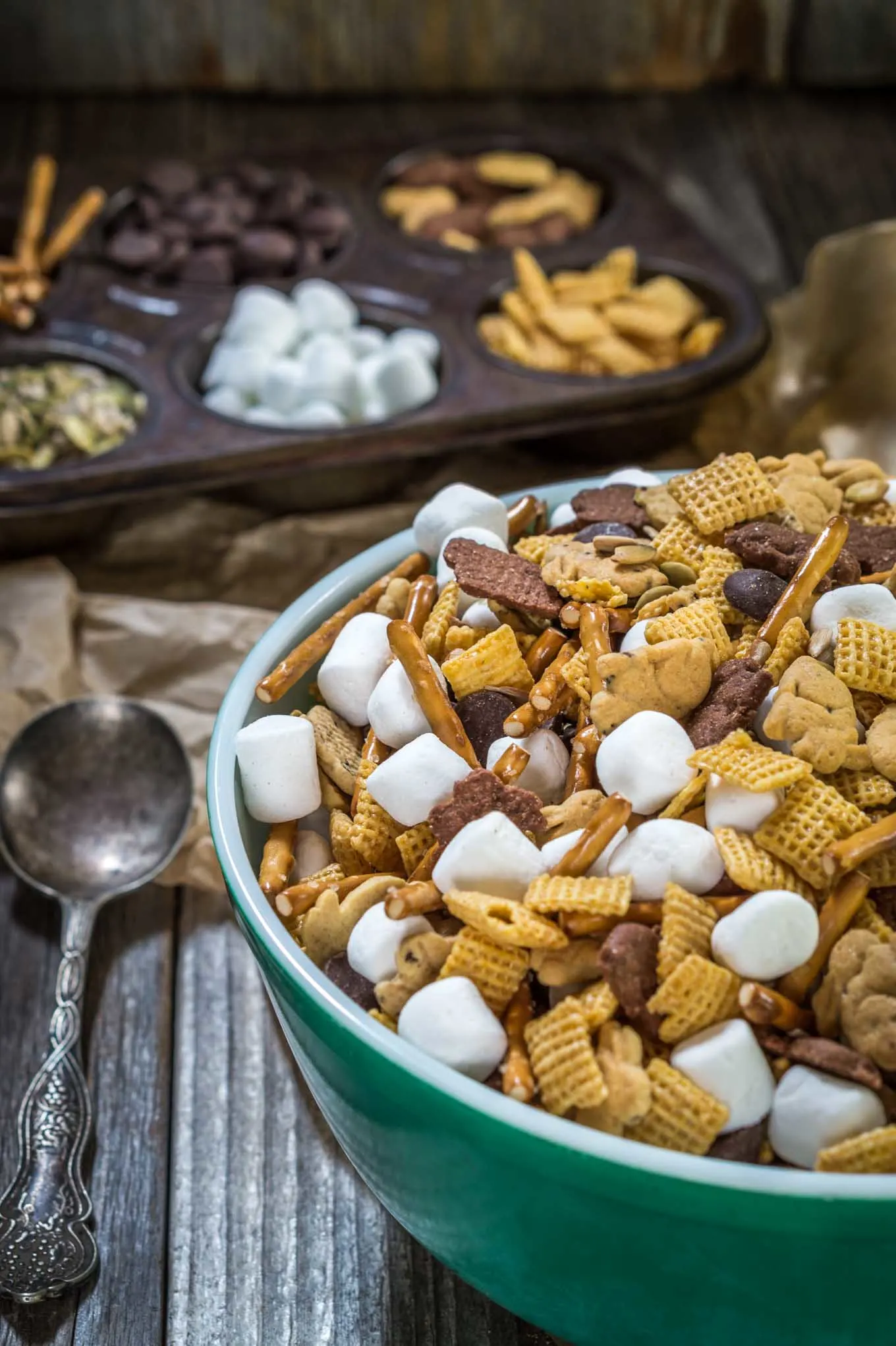 Hoppin Down The Bunny Trail Mix recipe disappears from your kitchen as fast as it is to make it. It's a snack that you can feel a little better about your children eating.
When my kids were younger, the first words out of their mouths after school were "I'm hungry, what is there to eat?" Sound familiar?
It's not always easy finding snacks that your children will want to eat that don't scream junk food. This little bunny munching snack will be win that you don't mind them snacking on.
This post is sponsored by Baker's. This recipe and opinions are 100% my own.
As I often do, I developed this recipe as I was shopping at my local Baker's Grocery store.
I always start in their produce area and then head for their health market.
I picked up some sunflower and pumpkin seeds as well as these cute little bunny crackers. I've eaten them before and knew they were full of whole grains and taste delicious.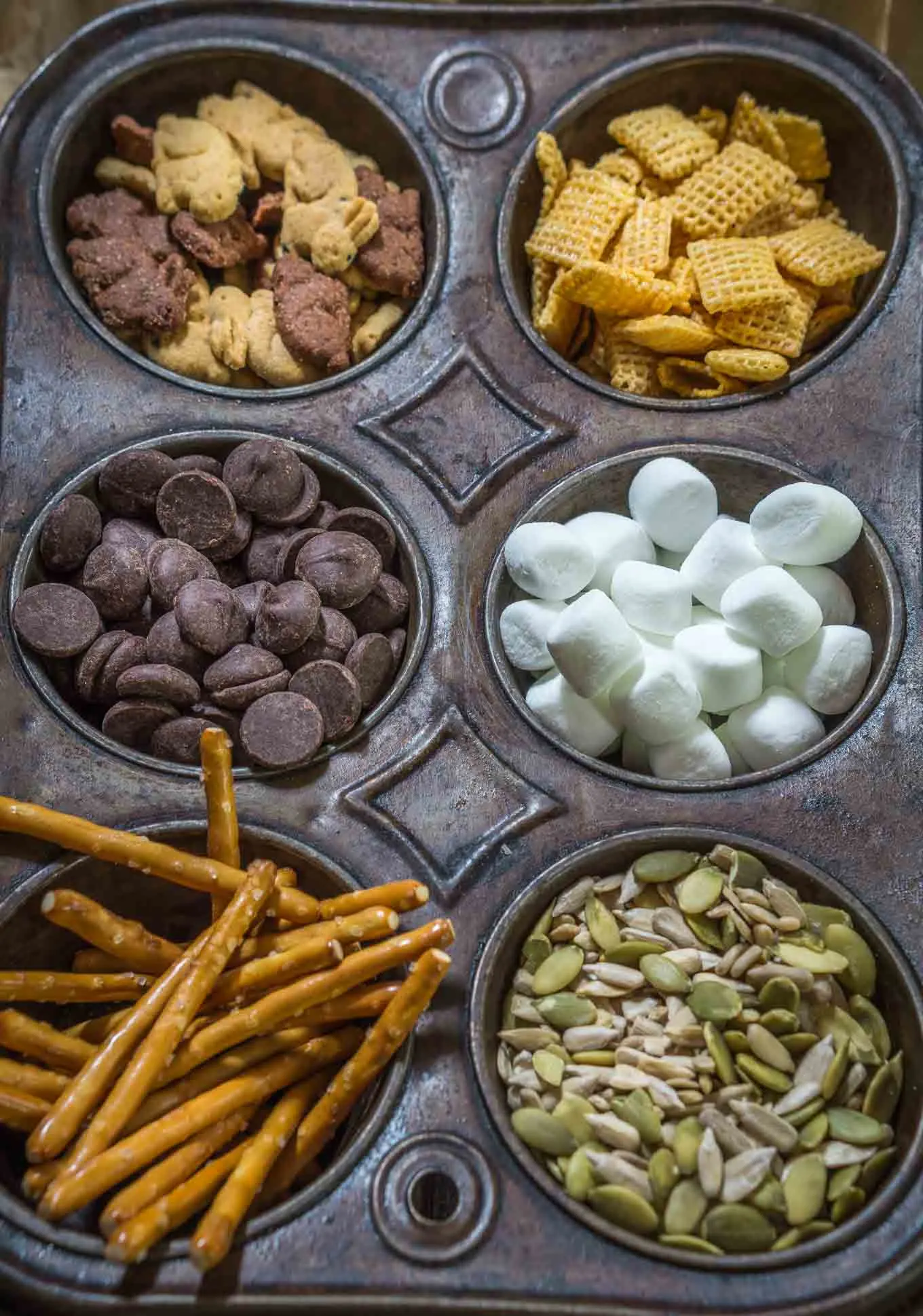 Before I left, I had some pretzels, miniature marshmallows, and honey nut cereal.
When I got home, I mixed up a coconut oil honey mixture that I cooked ANd then mixed into my cereal, seeds, and pretzels and then set it out to dry.
It was delicious, but while I was devouring doing quality control, I thought "would I want this stuff sticking in my kids' teeth?" Nope was my immediate answer and instead, I roasted my seeds and mixed up the ingredients as is.
What I got was an easy and delicious trail mix recipe that anyone would like to munch on.
I put it in a zip closure bag and like I said it disappeared…with John as he went back to work. He returned with an empty-handed and said he was pretty popular that afternoon.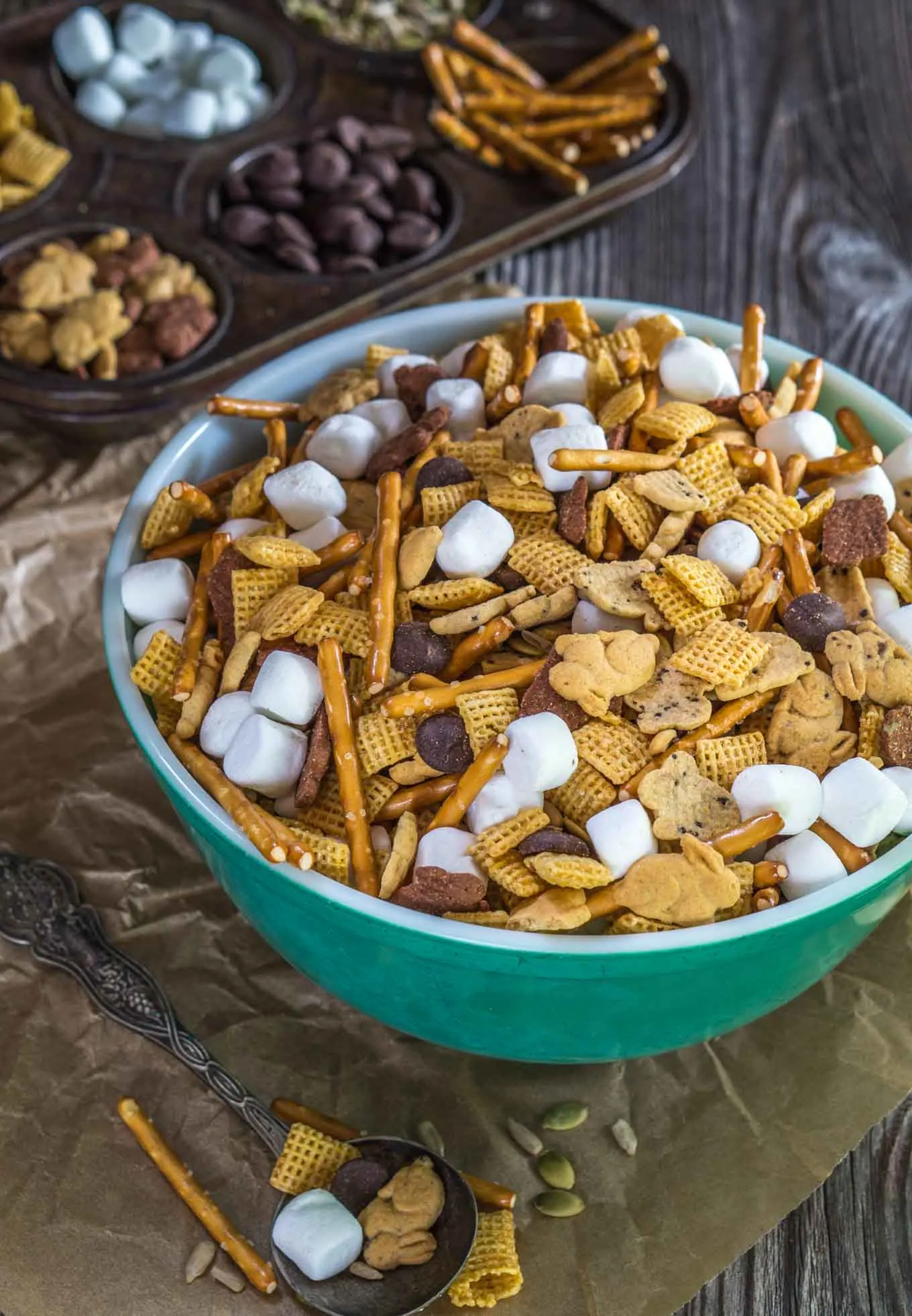 Don't have time to make it now?
Pin it

for later!
If you liked this snack here are a few more you might enjoy
Our most popular posts
Do you have a simple snack idea that your kiddos love? Please share in the comments below.