Caramel Crispix Snack Mix Recipe is the perfect sweet and salty snack mix for a movie or game night. This finger-food snack mix is easy to make and will feed a crowd.
THIS POST HAS BEEN UPGRADED FROM 8/26/17 TO IMPROVE READER EXPERIENCE.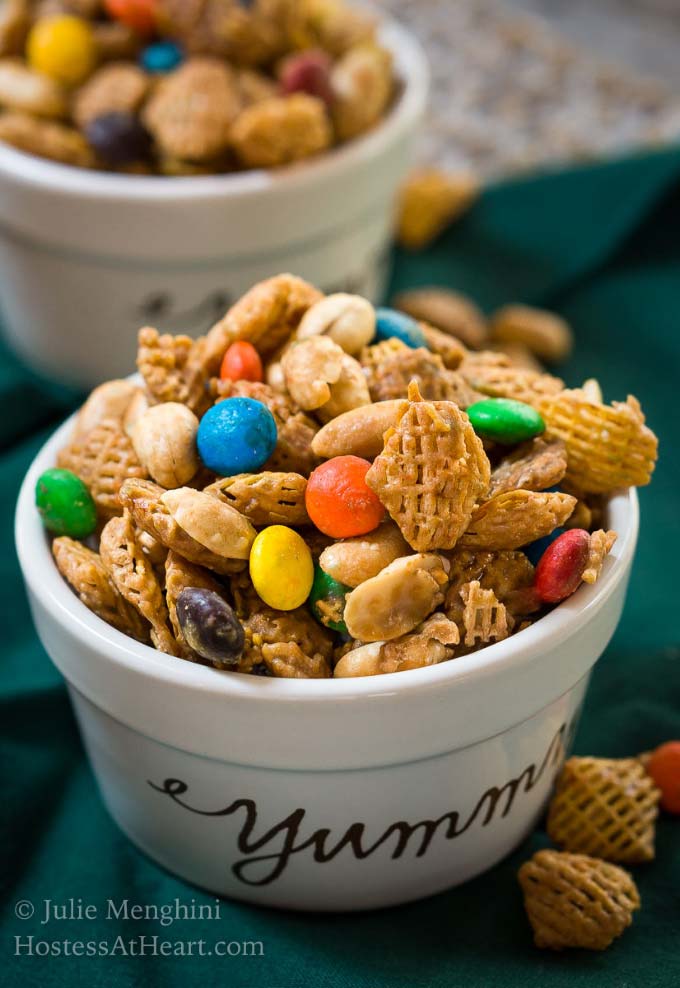 Caramel Crispix Snack Mix is an easy finger-food recipe that can be made ahead of time and can feed a crowd.
With minimal ingredients, a bag, and a microwave, you have a snack mix that's quick to make and clean up is a breeze.
This Crispix mix is so addictively delicious that they'll ask you NOT to bring it.
Have you ever been somewhere and ate something where you just couldn't leave it alone and demanded the recipe before you left? I got this Addictive Caramel Crispix Snack Mix recipe just that way.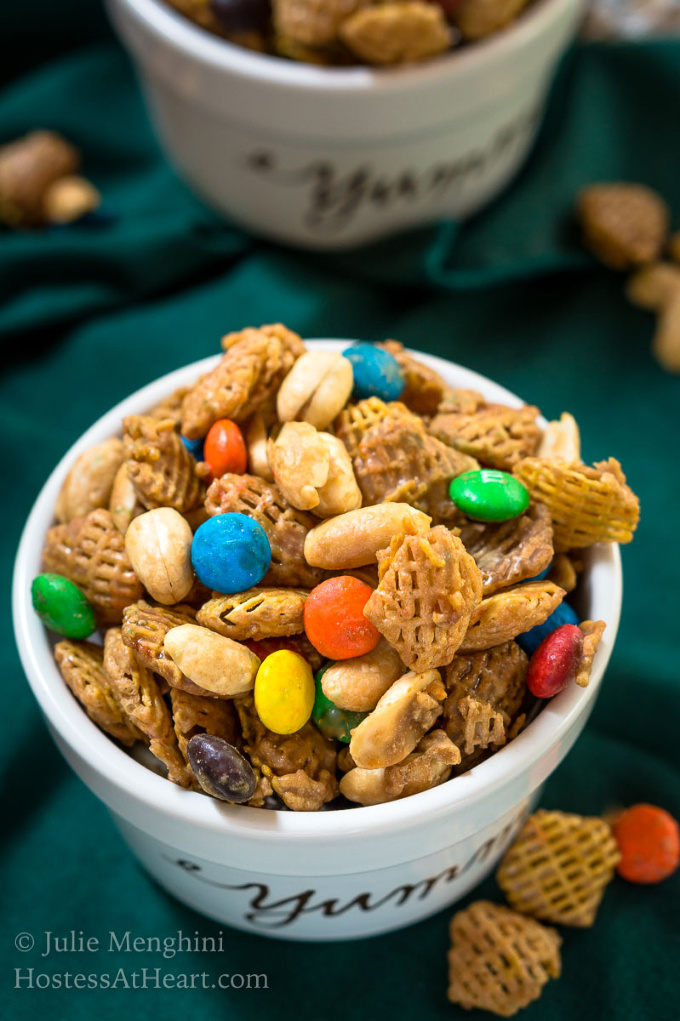 When our children were in grade school, we got together with some of their classmate's parents. One of the mothers made this Crispix Snack Mix and the rest is history.
I can't say where she got it but it's one of our favorite snack mixes and we've been making it for the last 20 years.
When we're asked to bring something where finger-food is a must, this is the one we take.
This recipe for Crispix mix fills three rimmed baking sheets so will feed a crowd! And, it's cooked in the microwave in a brown paper bag so there isn't any mess! Let me show you how I did it.
How to make Caramel Crispix Snack Mix
Shopping List for Crispix Mix
Crispix Cereal
Peanuts – I like roasted with light salt
M&M or other candy-coated chocolate
Butter
Brown sugar – I like dark but either will do
Light corn syrup
Salt
Baking soda
Two brown paper grocery sacks
Combine Crispix Party Mix Ingredients

Take two brown paper sacks and put one inside the other.
Pour in the Crispix cereal, the M&M candy, and peanuts.
Shake to combine
Caramel Sauce Recipe

Melt the butter in a medium-sized saucepan. Add the brown sugar, Karo syrup, and salt. Cook until dissolved and combined.
Remove the pan from the heat and stir in baking soda. Be careful because it will foam up.
Pour the caramel sauce over the ingredients in the bag and shake to combine.
Caramel Crispix Microwave Recipe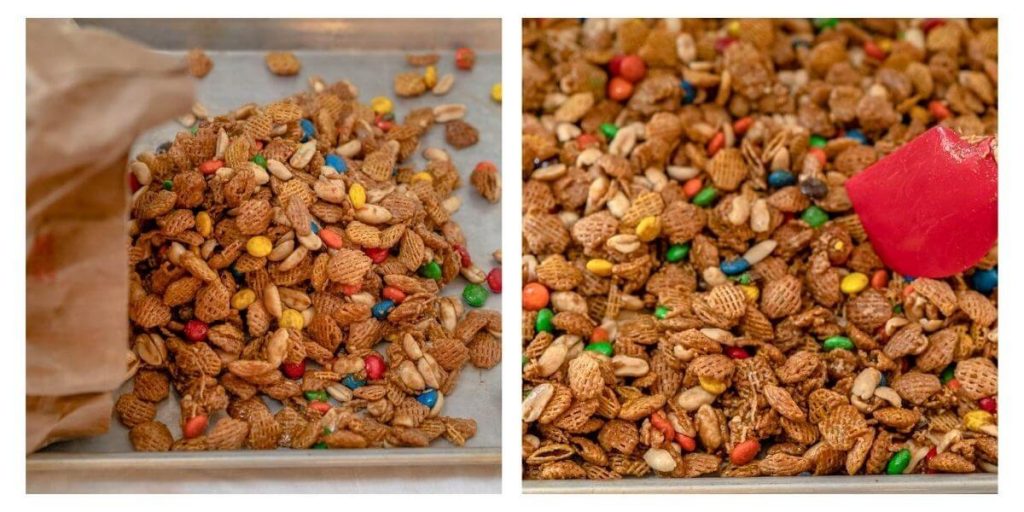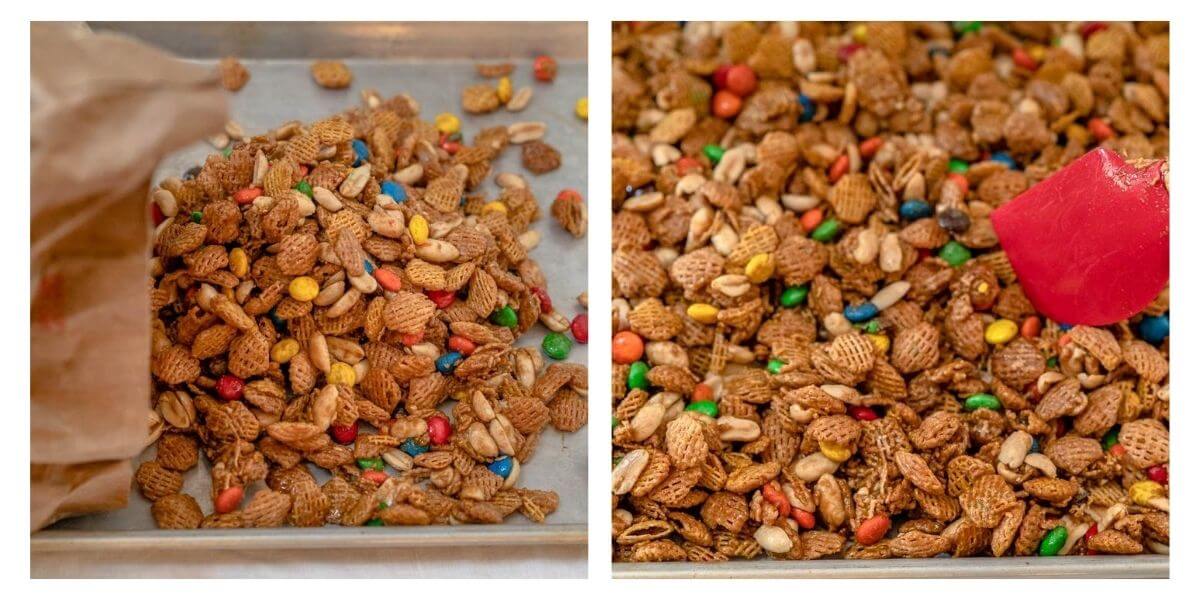 Fold the top of the bag together and shake the sauce and dry ingredients together. Microwave the contents in the bag for 1 minute. Remove from the microwave and shake it again. Return the bag to the microwave. Repeat this process for a total of 3 times shaking after each minute.
Pour the ingredients out onto 2 or 3 rimmed baking sheets and spread it out to dry, stirring occasionally.

This mix can be left out to dry overnight and covering it isn't necessary.
Once dry, store the mix in a covered bowl or recloseable plastic storage bag.
I packed up two of the pans by putting the Caramel Crispix into plastic ziplock bags and took a pretty dish to pour it into once we got there.
Caramel Crispix Tips:
I like cooking this recipe in a brown paper bag from the grocery store. The cleanup is a breeze! However, it's getting hard to get these bags since we use our own reusable bags. This recipe can easily be made in a large microwave-safe bowl as well.
Use a deeper sided saucepan for cooking the brown sugar mixture than you think you'll need. Remove the pan from the heat before you add the baking soda. Be careful when you add the baking soda it will foam up quickly and be very hot.
Variations to make this Snack Mix Recipe your own:
Replace the peanuts with pecans or cashews
Add pretzel sticks
Use another cereal such as Rice Chex
Substitute the chocolate M&M's with another variety. Their caramel or peanut butter flavors would be amazing.
Color coordinate the cany for the holidays
A few gadgets to make your Crispix Snack Mix Recipe:
Baking Sheets – These sheet pans are durable and I have four of them so I can everything baked in a jiffy!
Glass Mixing Bowl Set – I use this set of bowls for mixing, serving, storing, and transporting food. The pretty lids guarantee no spilling too!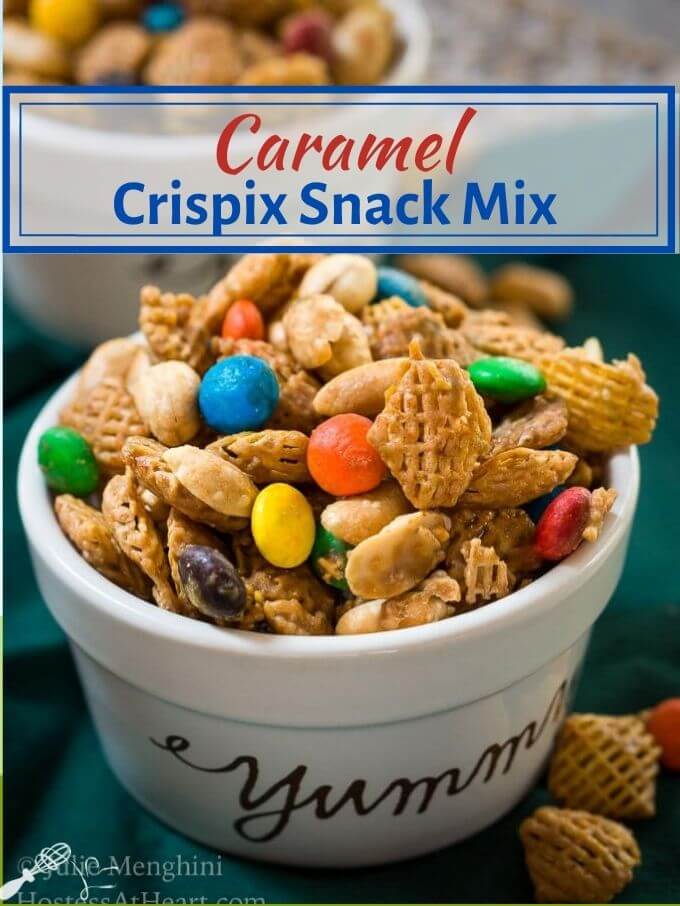 Pin this amazing Crispix Snack Mix Recipe
We've been taking this Caramel Crispix Snack Mix to our friend's houses ever since we first tried it. We have some friends that have forbade us from bringing it because once you get started, it's just too hard to stop munching.
If you enjoy this snack mix recipe here are a few more you may like
If you like this recipe, we would appreciate your comment and a 5-star ⭐️⭐️⭐️⭐️⭐️ review!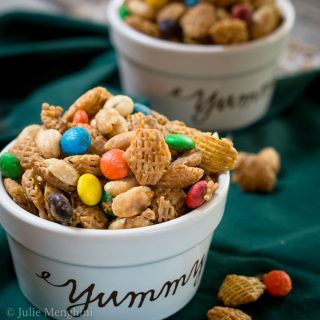 Caramel Crispix Snack Mix Recipe
This Addictive Caramel Crispix Snack Mix is so good! One batch of this caramel glazed snack mix will feed a crowd that no one can resist!
Ingredients
18

oz

Crispix cereal

Rice chex also work

1

lb

peanuts

salted or lightly salted

1

lb

M&M candies

or chocolate coated candy pieces

1

cup

butter

2

cups

brown sugar

1/2

cup

light corn syrup

I used Karo Syrup

1/2

tsp

salt

1

tsp

baking soda

2

brown paper bags

grocery bag size
Instructions
Place one paper bag inside the other and pour cereal, peanuts, and M&M candies into it.

Add brown sugar, butter, Karo syrup and salt to a large saucepan. Boil for 1-1/2 minutes. Remove from heat and stir in the baking soda. Be careful because the mixture will foam up and be very hot. Pour into the paper bag over the cereal mixture.

Roll the top of the bag down and shake to distribute the sugar mixture throughout the cereal mixture. Heat bag in the microwave on high for 1 minute. Remove and reshake. Return to the microwave for a total of 3 times.

Spread out on rimmed cookie sheets to dry for a couple hours or overnight. Occasionally break up the mix. Store dried mix in an airtight container.
Notes
Alternately, this mix can be made in a large microwave-safe bowl.
Nutrition
Calories:
416
kcal
Carbohydrates:
54
g
Protein:
7
g
Fat:
20
g
Saturated Fat:
8
g
Cholesterol:
22
mg
Sodium:
303
mg
Potassium:
235
mg
Fiber:
4
g
Sugar:
35
g
Vitamin A:
485
IU
Vitamin C:
2.7
mg
Calcium:
101
mg
Iron:
7.3
mg
Nutritional Disclaimer
This recipe was calculated using the exact brands and measurements I used to make this recipe. If you are following a strict diet please note changing anything will cause the nutritional info to change. My calculations are intended as a guide only.
I can't believe these friends hadn't had this Caramel Crispix Snack Mix before but we now have more friends that are addicted to this snack. John was going to take the last bag to work so he didn't eat it all. Well, it didn't make it to work and he didn't eat it all. I helped!
If you're looking for a few fore finger-friendly appetizers, here are a few of our most popular!
Easy Pizza Knots Recipe
This Easy Pizza Knots Recipe makes the perfect finger-food appetizer for your next party or movie night with the family. It is so quick to put together and makes enough to share.
Check out this recipe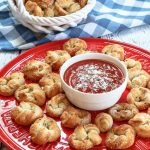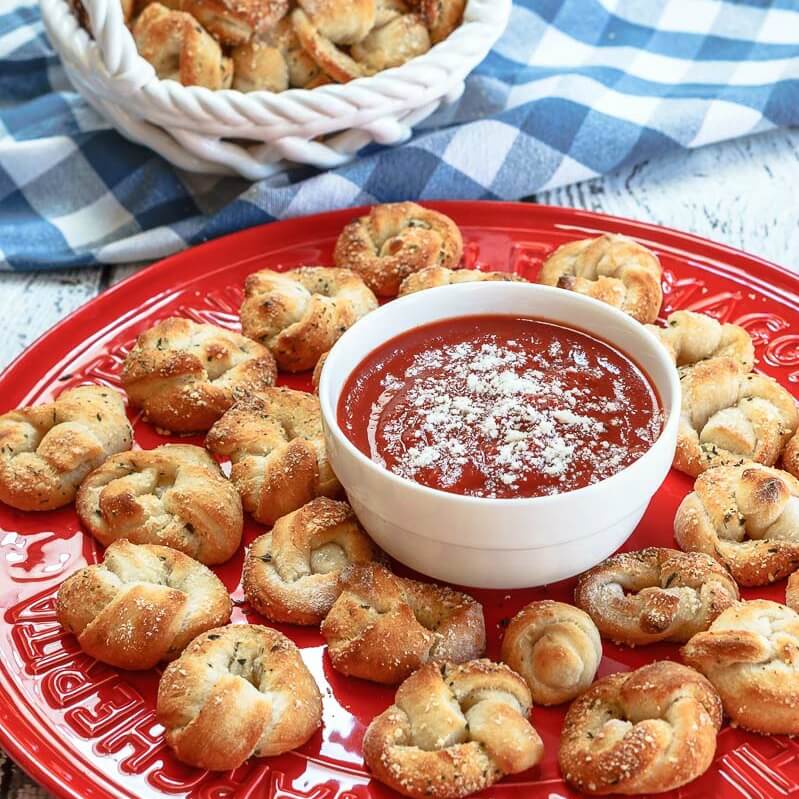 Strawberry Goat Cheese Ball with Wente Vineyards
Quick and easy Strawberry Goat Cheese Ball with Honey and Pistachios. It's a lot like Wente. It tastes fancy and might even look pricey but it's affordable and delicious! It paired heavenly with our Chardonnay.
Check out this recipe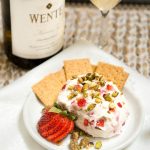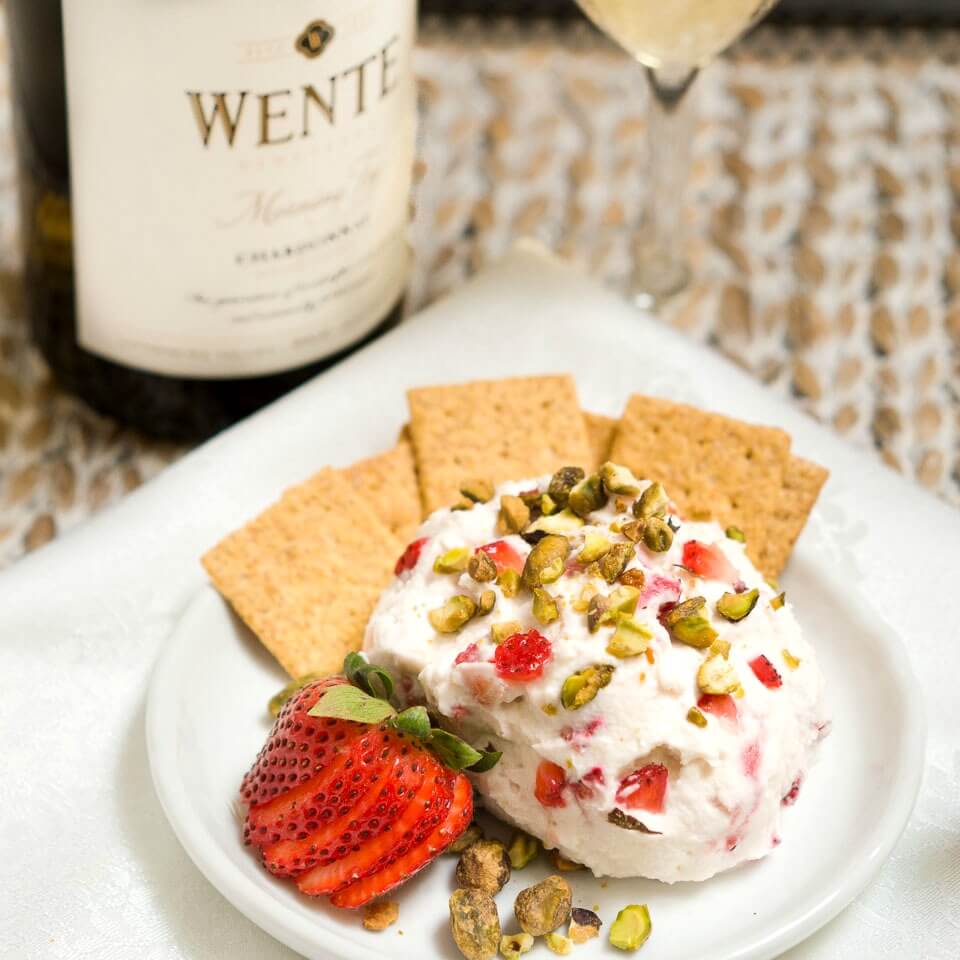 Cinnamon Sugar Soft Pretzel Recipe
Cinnamon Sugar Soft Pretzel recipe is a made with a pretzel dough slightly sweetened with brown sugar and warm cinnamon and finished with a cinnamon drizzle. They're the perfect finger food!

Check out this recipe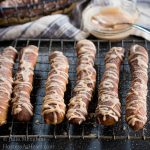 Don't forget to save this recipe to your favorite Pinterest Board!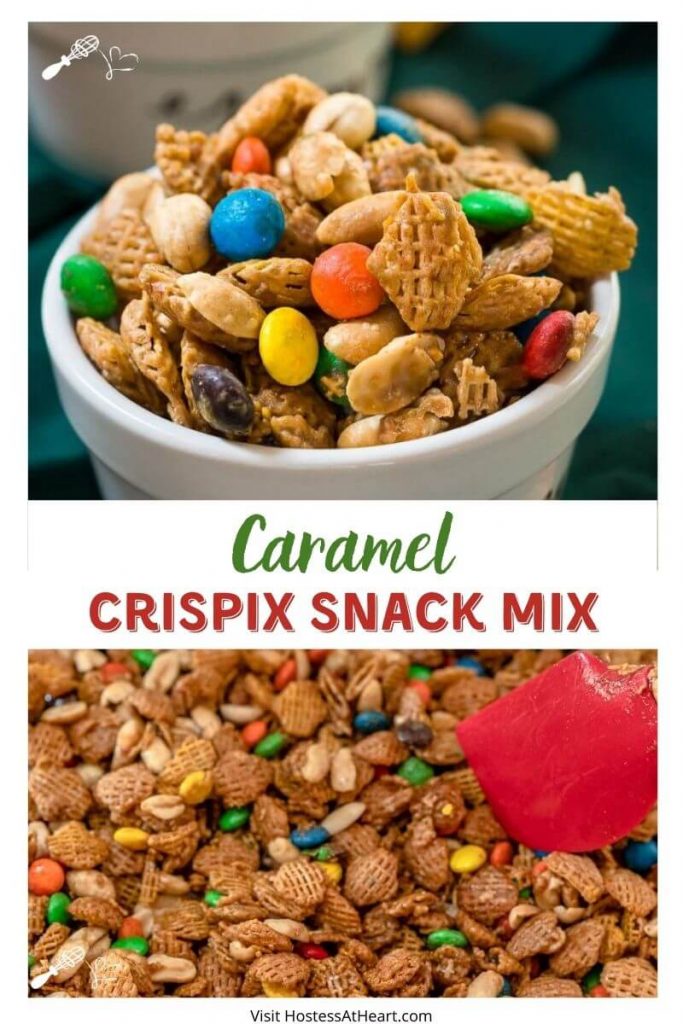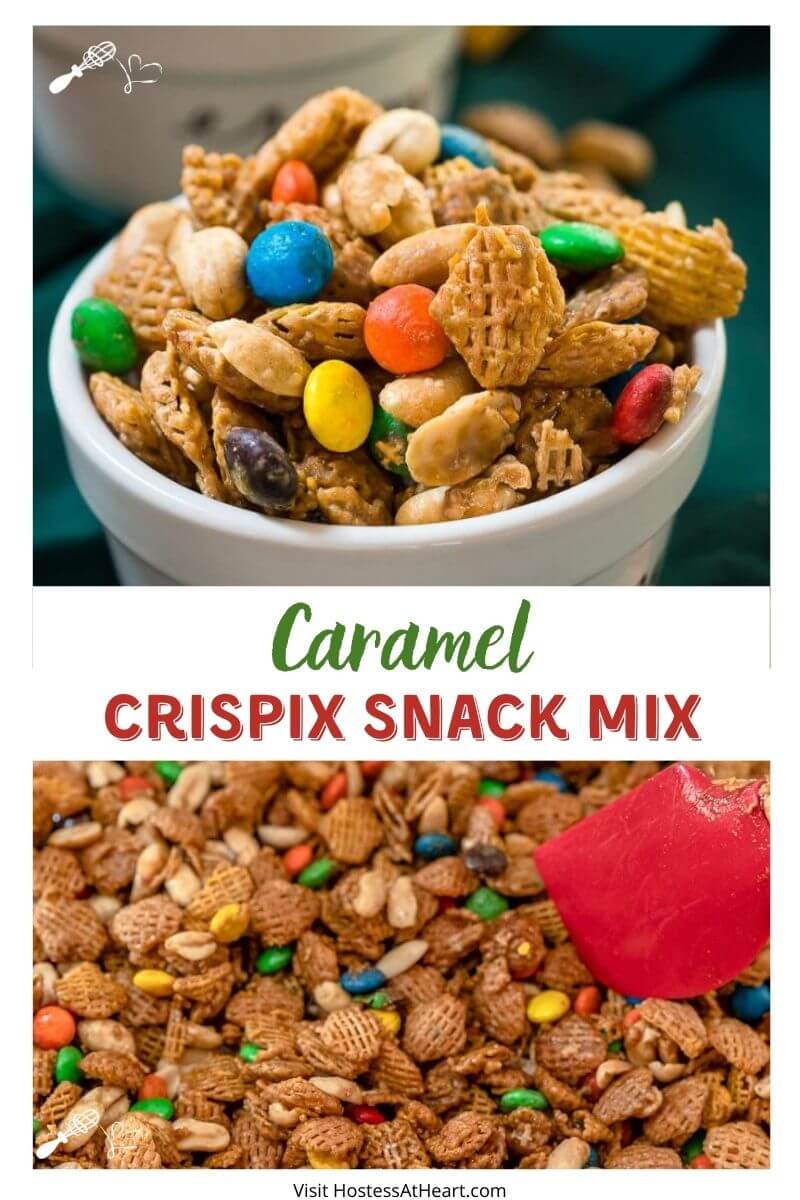 Our most popular recipes