The charcuterie trend takes on a new look with these adorable jarcuterie ideas. Make a sweet charcuterie jar or savory jarcuterie or make your guests one of each for fantastic individual servings of charcuterie in jars.
Have you seen this fun phenomenon? Take a handful of tasty snacks from elegant to rustic and instead of spreading them out on a board like traditional charcuterie, make a jar for each person who will attend your party or event. You can pick your theme and even match colors for the big day.
This post provides instructions and ingredients for one sweet charcuterie jar but you could do endless variations on sweet and savory themes and never run out of great options!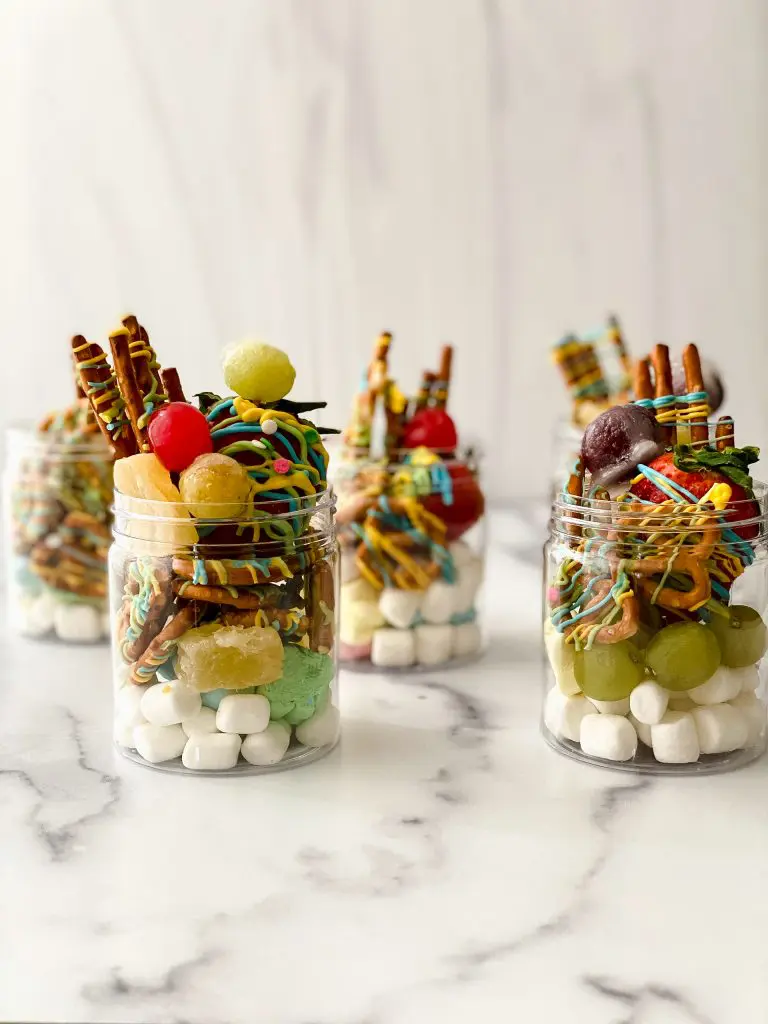 What is Jarcuterie?
This isn't even a recognized word in the dictionary, but it's one of the hottest trends in food today. Take any or all of the ingredients of a traditional charcuterie board such as our Patriotic Charcuterie Board, and place them in individual jars and you have jarcuterie. This creates a beautiful display and allows you to skip the plates too!
Ingredients for our Sweet Charcuterie Jar
You could put almost anything you want in your individual jar desserts! Make a beautiful arrangement of the following ingredients with my step-by-step directions. Here's what's included in my sweet jarcuterie.
Chocolate Dipped Strawberries. Gorgeous and tasty strawberries with chocolate.
Chocolate Striped Pretzel Sticks. A fun and tasty snack that also adds height to the jar.
Chocolate Striped Mini Pretzel Twists. Cute and handy to eat without getting messy.
Mini Marshmallows. A great base for all of the other ingredients.
TikTok Trend Crunchy or Candied Fruit. Use this trendy ingredient to add some pizazz.
Dried fruit. Something just a little less sweet for balance.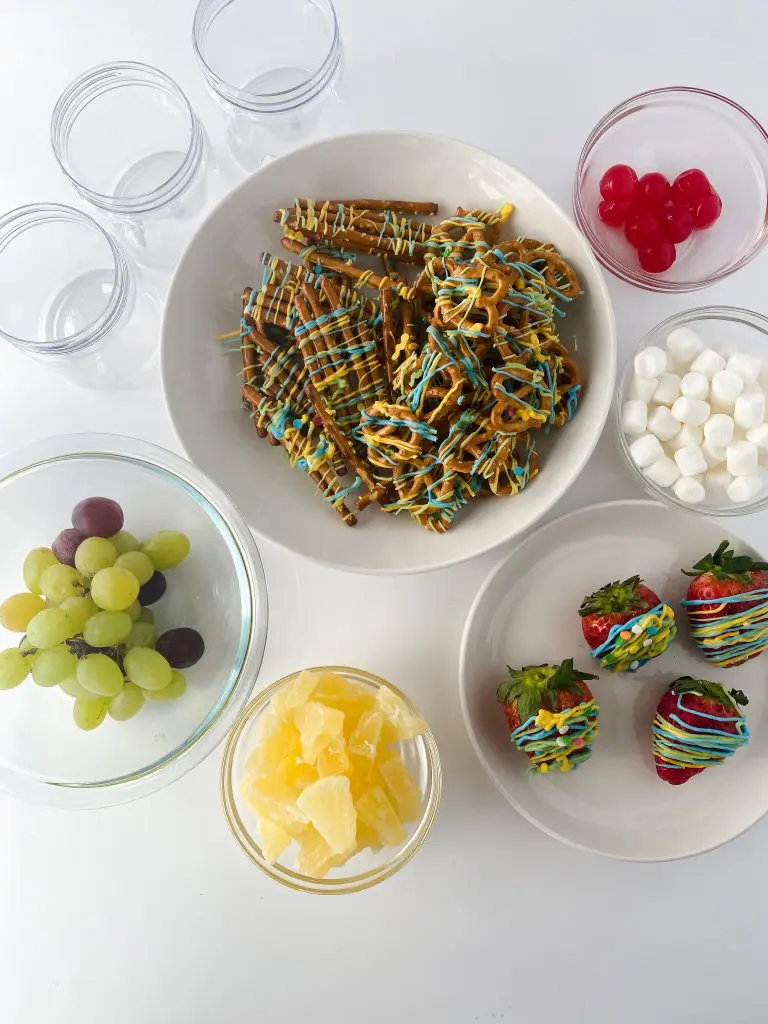 Instructions for Candied Fruit
This beautiful candied fruit is a huge TikTok trend right now! It's easy to make and perfect for this jarcuterie. Here are the instructions for making yours. You can use any fruit you like!
Mix one part water, and two parts sugar in a saucepan or skillet.
Heat to a boil.
Skewer the fruit or use toothpicks.
Submerge the fruit in the syrup.
Dip in ice water to harden the syrup into a crunchy glaze.
Troubleshooting tips for
Make sure the syrup is plenty hot before you dip the fruit. If the sugar doesn't turn into a crunch glaze, it wasn't hot enough.
One piece at a time. When doing a lot at once, do not attempt to glaze in bulk and leave, they just turn into a giant club of sugary fruit.
On humid days, the sugar may have trouble setting, pop it in the fridge to help it.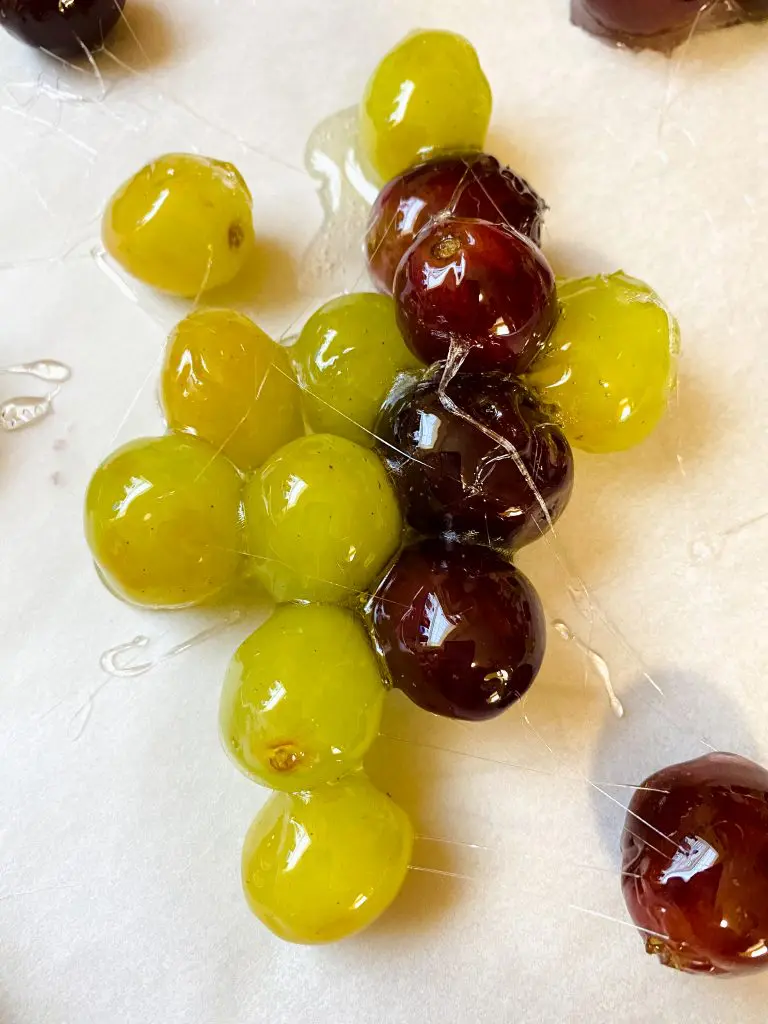 Instructions for the Chocolate Striped Pretzels and Strawberries
Dress up your dessert jarcuterie with these beautifully decorate pretzels and strawberries. And this is such an easy technique!
Grab your preferred colors of candy melts or almond bark.
Melt according to package instructions.
Add to piping bags or ziplock bags.
Cut a small hole in the tip and create zigzag stripes all over.
Cover in one color, then repeat for each additional color.
Add sprinkles if you'd like.
Let sit for 25 mins to harden.
Break them apart into clusters to stand up in the jars.
You can pick up some really detailed information on using candy melts in our Unicorn Popcorn post.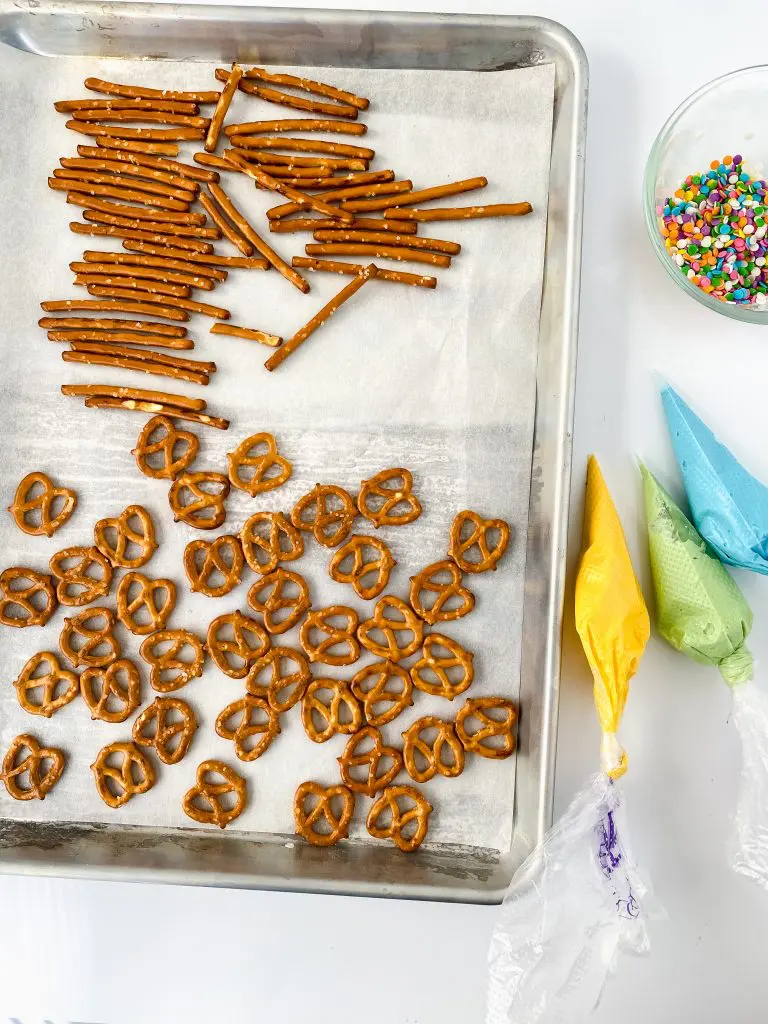 Putting Your Sweet Jarcuterie Together
Layer the sweets in the jars starting with marshmallows which allow for a soft foundation to build upon.
Add in all of your sweets.
Serve and enjoy.
Optional Additions or substitutions to use as fillers:
Mini marshmallows, chocolate chips, or any kind of chocolate-covered nuts and or candies.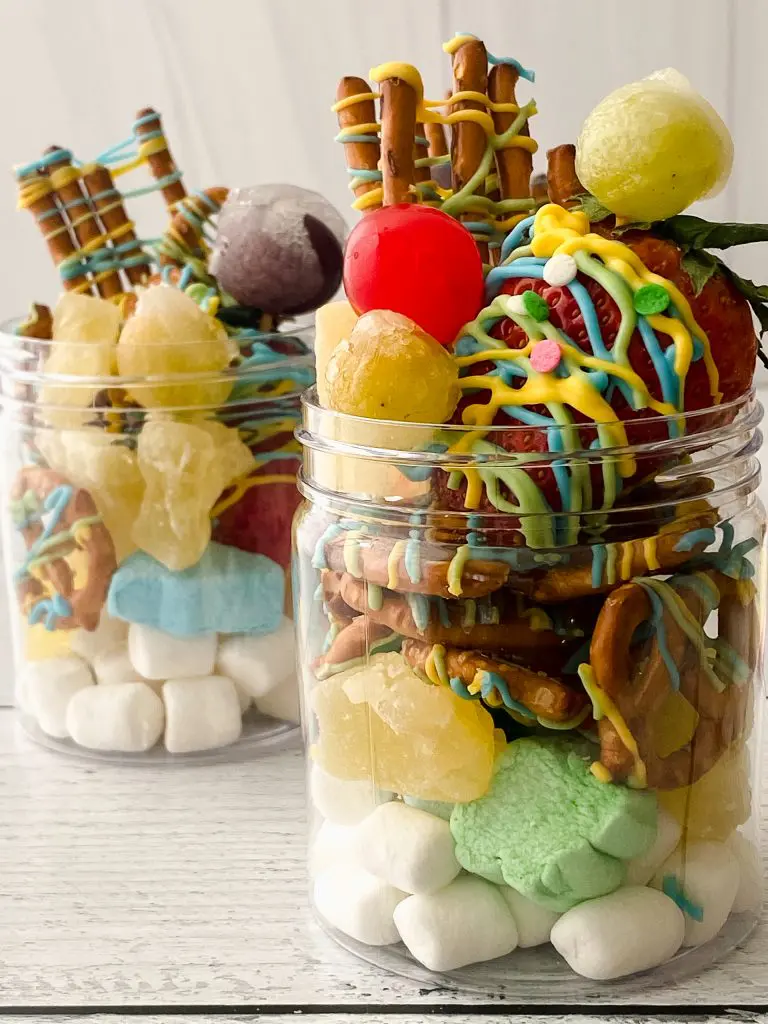 Tips for the Best Jarcuterie
If assembling the jars is too much, just put out all of the ingredients and allow your guests to fill their own jar. This gives them the ability to customize each jar to personal taste.
Pick a theme such as red white and blue for the 4th of July or pick a color theme for a boy or girl birthday.
Plastic jars are the safest handheld charcuterie jar.
Small jars work best to keep the jarcuterie hand-sized. 4-ounce jars for little ones and 8-ounce jars for parties will be perfect. If you don't have jars, use small cups or disposable cups instead.
Use skewers and cocktail sticks to add height and elegance to your charcuterie jars.
Finger foods and little things work best.
Equipment for Jarcuterie
Dessert Jarcuterie Ideas
Caramel Apple Pie Snack Mix. Perfect for a Fall charcuterie jar.
Peanut Butter Pretzel Puppy Chow. This popular snack mix would be a great base.
Candied Popcorn. A great filler.
Candy Bar Popcorn Snack. Add a decadent touch to your charcuterie jars. A little goes a long way.
Peanut Butter Balls. These could be skewered for effect.
Vodka Chocolate Covered Strawberries. For the adults-only version.