3 Ingredient Candied Popcorn recipe that is a quick and easy to prepare snack, that is so versatile that you can customize it for any occasion!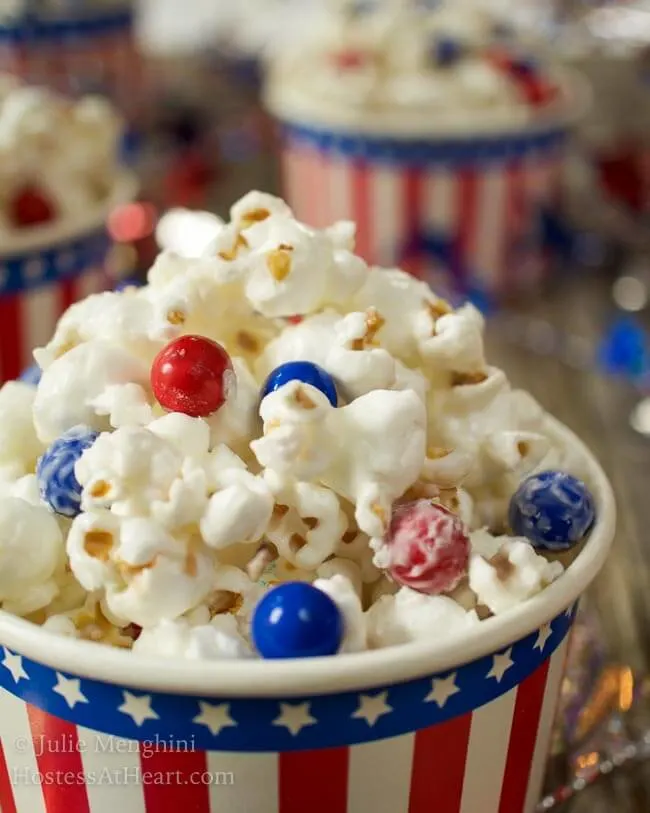 This 3 Ingredient Candied Popcorn snack recipe is so easy to make and so versatile. We were invited to a July 4th party, and I knew that there would be a lot of children there. I wanted to make something that both children and adults would love. A lot of times, we make appetizers for our friends, and don't think of the kiddos.
For this special occasion, I brought this quick and easy to prepare snack, that is so versatile that you can customize it for any event. It is so delicious, that I'm going to have make another batch.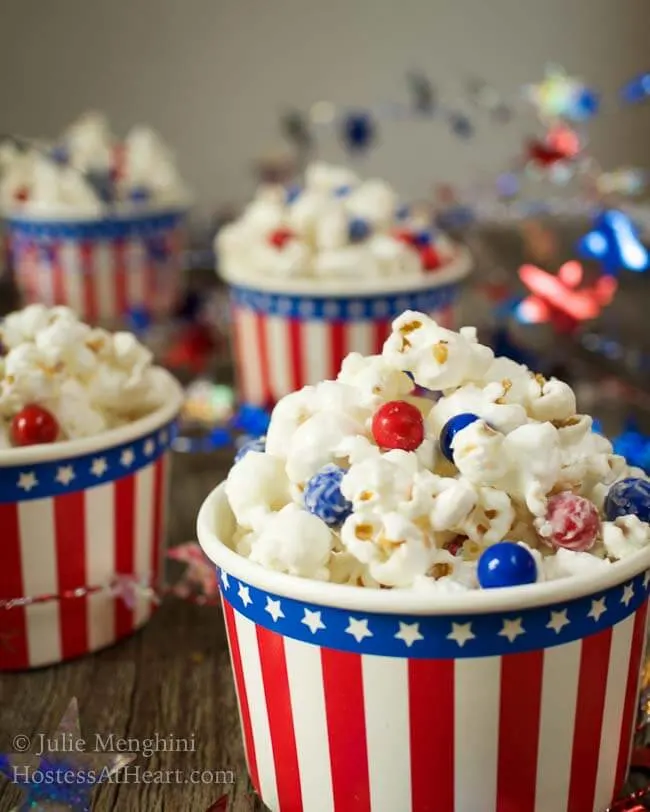 We are celebrating The 4th of July here in the States which is also called Independence Day. Red, White and Blue are our country's flag colors, and the colors that we use to symbolize this Holiday.
For this snack, I used white almond bark as my candy coating. You could use any melting candy coating such as white chocolate chips or candy disks. I also used red and blue chocolate candies. You could add peanuts, pretzels, or any kind of candy that you want. You could also just use colored sprinkles or sugar instead of the candy.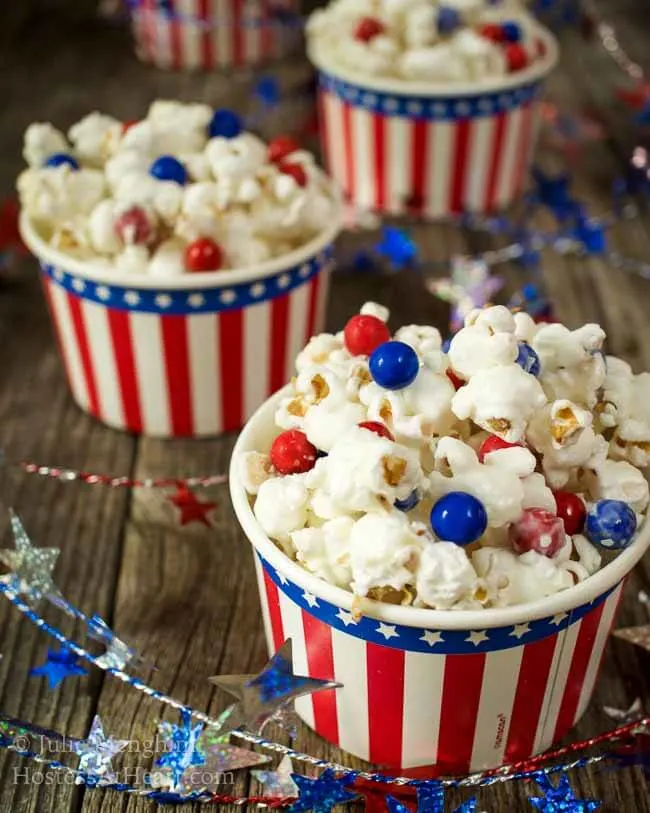 I mixed just the popcorn with the melted almond bark and then added the candy. By then the candy coating had cooled a bit and didn't melt my chocolate candy. I turned the mixture out on a pan to set, and pressed the remaining candy onto the top so some of the candies would stay shiny.
You can pop your own popcorn, but I bought a twin pack of popcorn that was 11.5 ounces, so I doubled the recipe.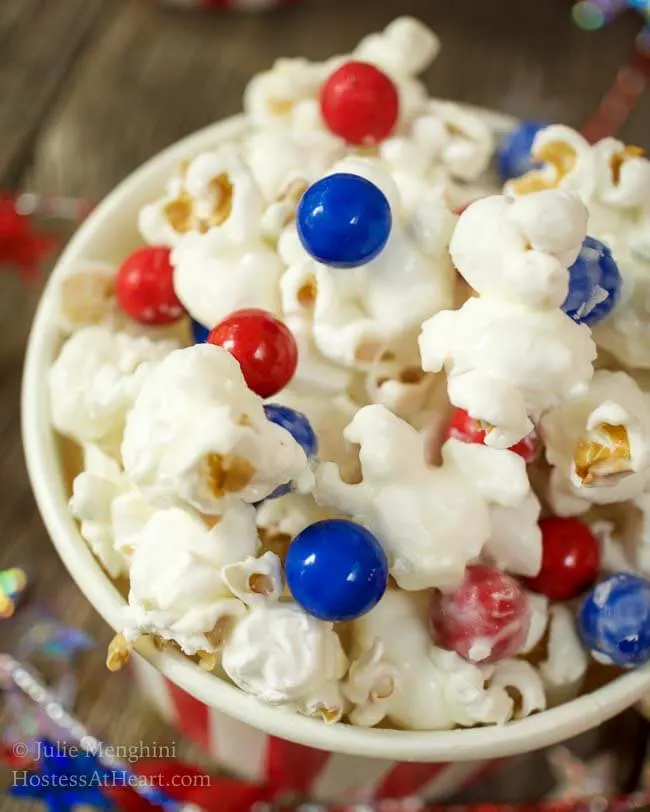 This treat didn't last long. Every time someone ventured by the bowl, they would grab a scoop. I wasn't staring but wanted to make sure I had a couple of scoops for myself.
FUN PARTY SNACKS TO TRY
Fun Recipes Perfect for Entertaining
If you are still looking for great make and take recipes, here are a few of my favorites!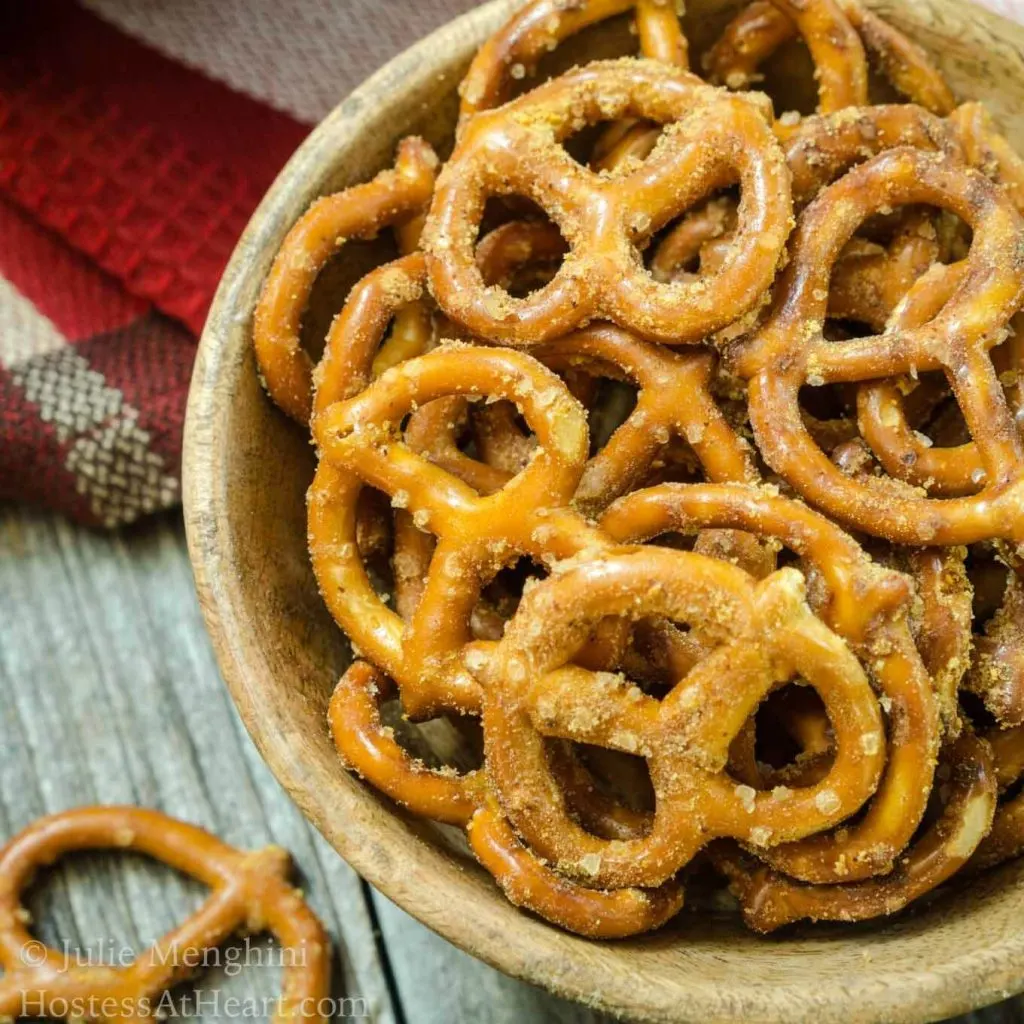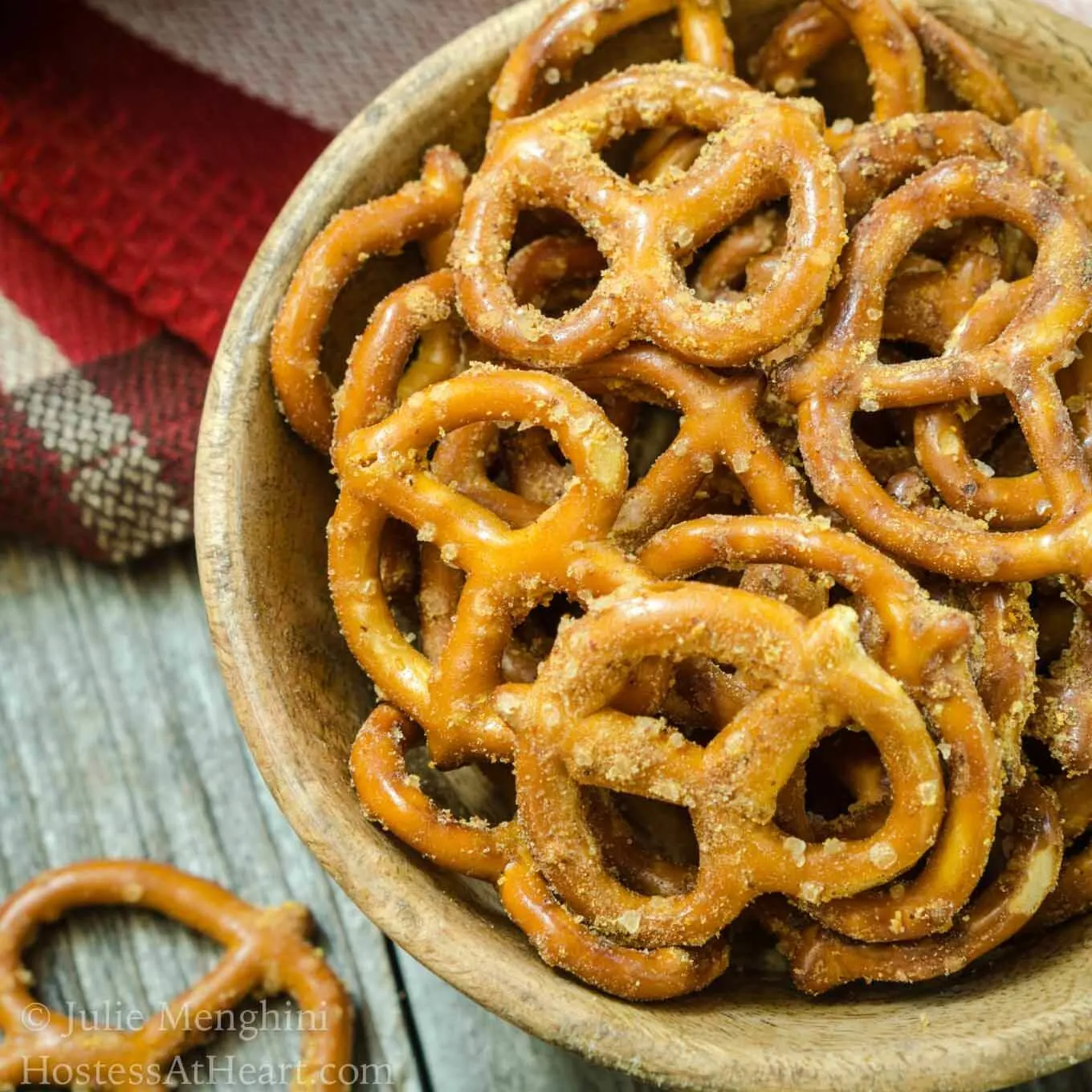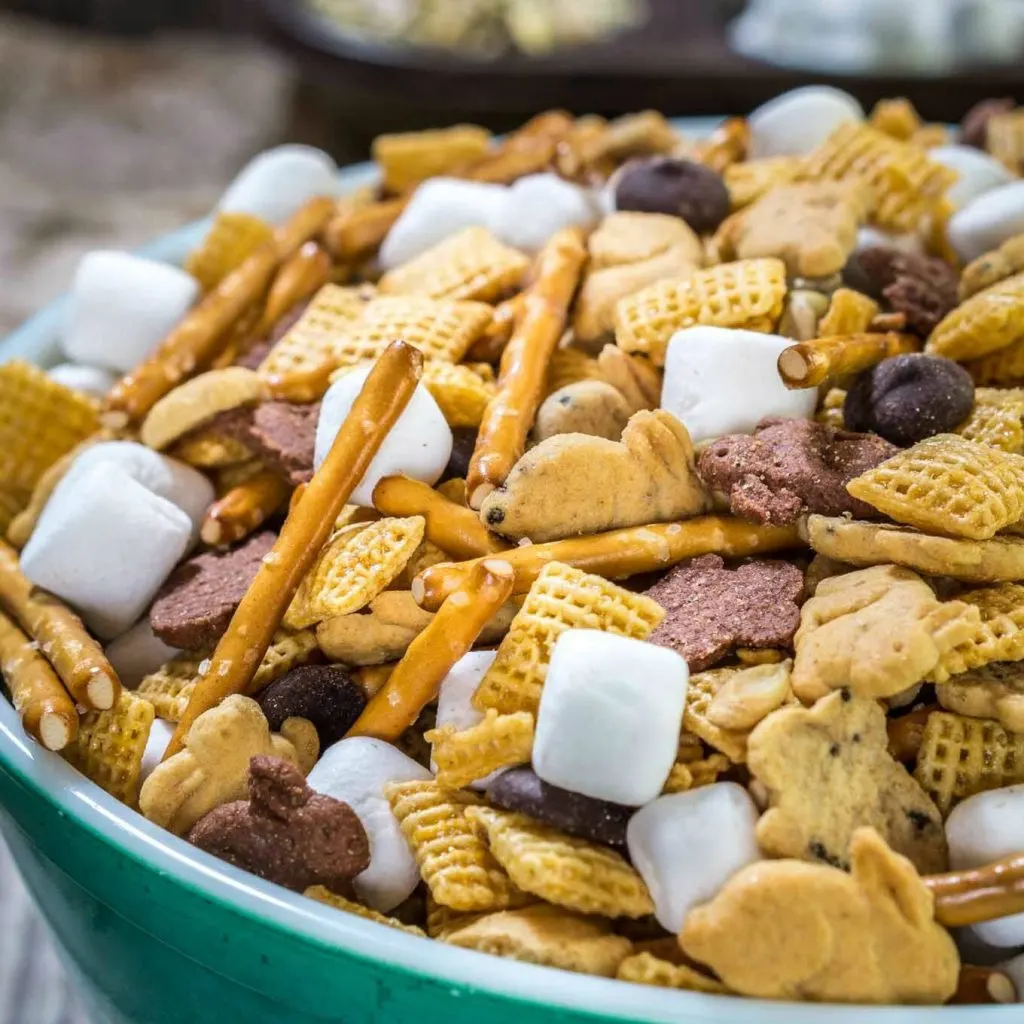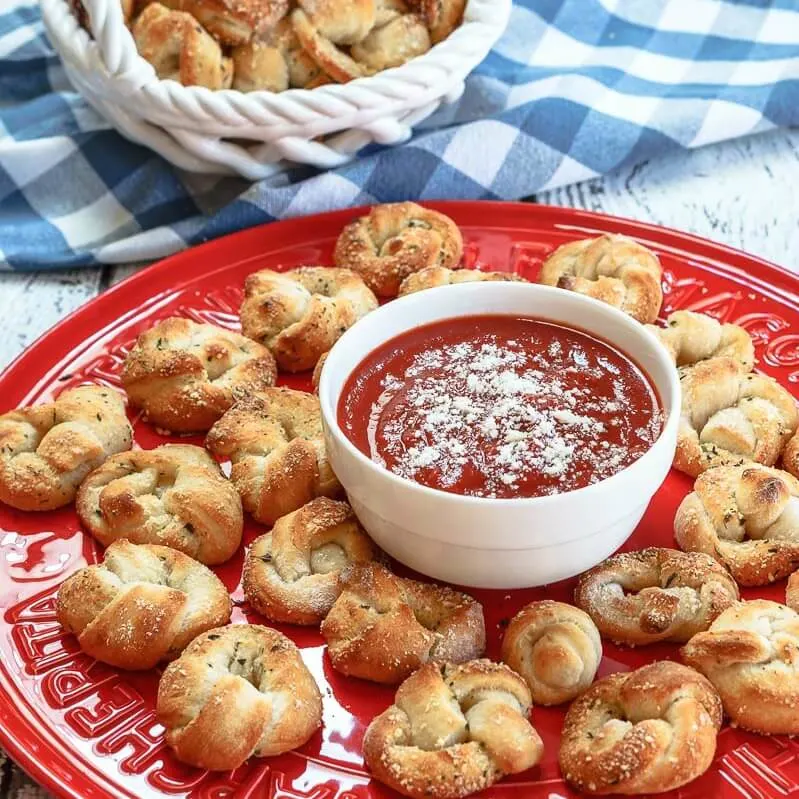 Let's keep in touch! You can find me on Pinterest, Instagram, Facebook, Twitter, and YouTube! Better yet, enter your email address in the box below and never miss a recipe!