This Scrumptious Candy Bar Popcorn Snack makes a delicious snack that is impossible not to eat. It looks fancy but is so simple to make. It's perfect for any occasion.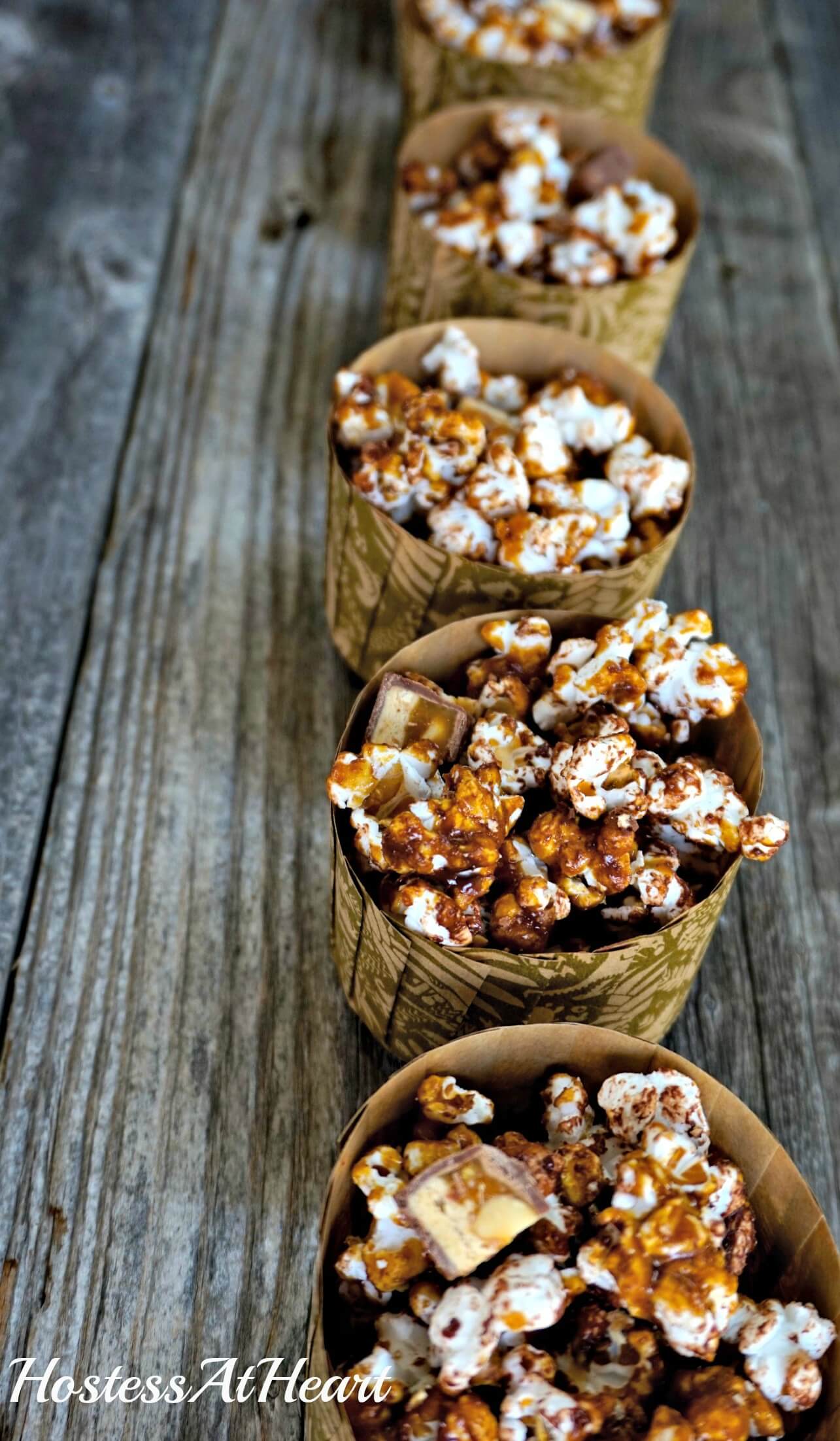 Hey honey, where did all of the leftover Halloween candy go? Ahhh into this Scrumptious Candy Bar Popcorn Snack!
We generally take whatever we have left after Halloween to my husband's office, where it's demolished within seconds. If you can visualize a school of piranha's moving in for the kill, you wouldn't be too far off.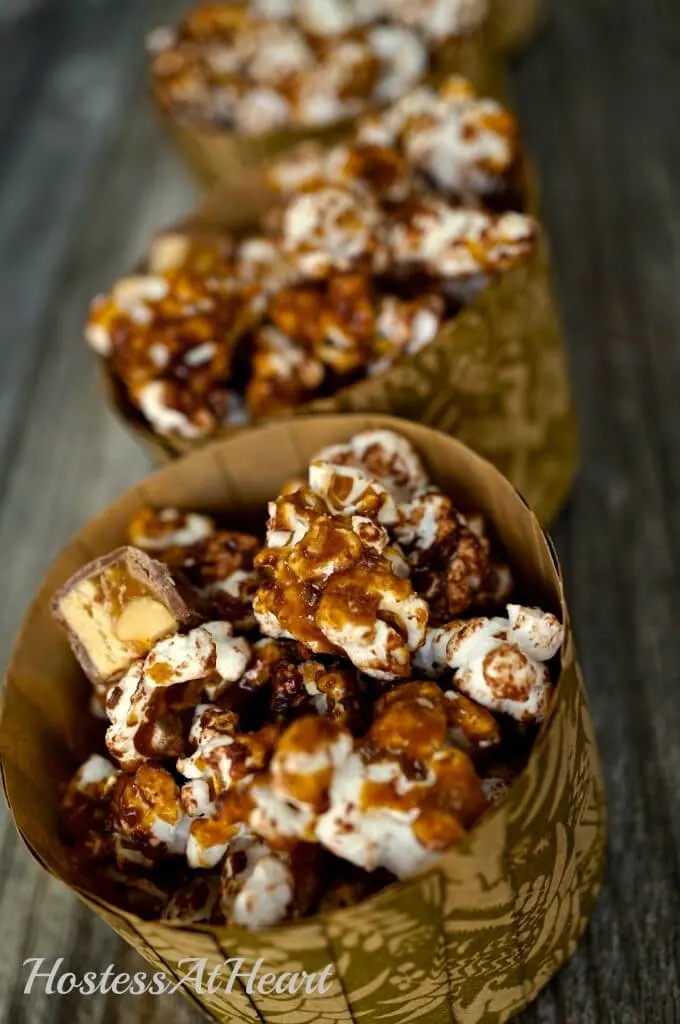 This year, I was attending a meeting, where munchies are welcome. I wanted to take something that we could munch on whether we were taking notes or socializing. This fancy schmancy popcorn entered my itty bitty brain. You can use any type of candy, so when I perused what we had left, the Snickers won.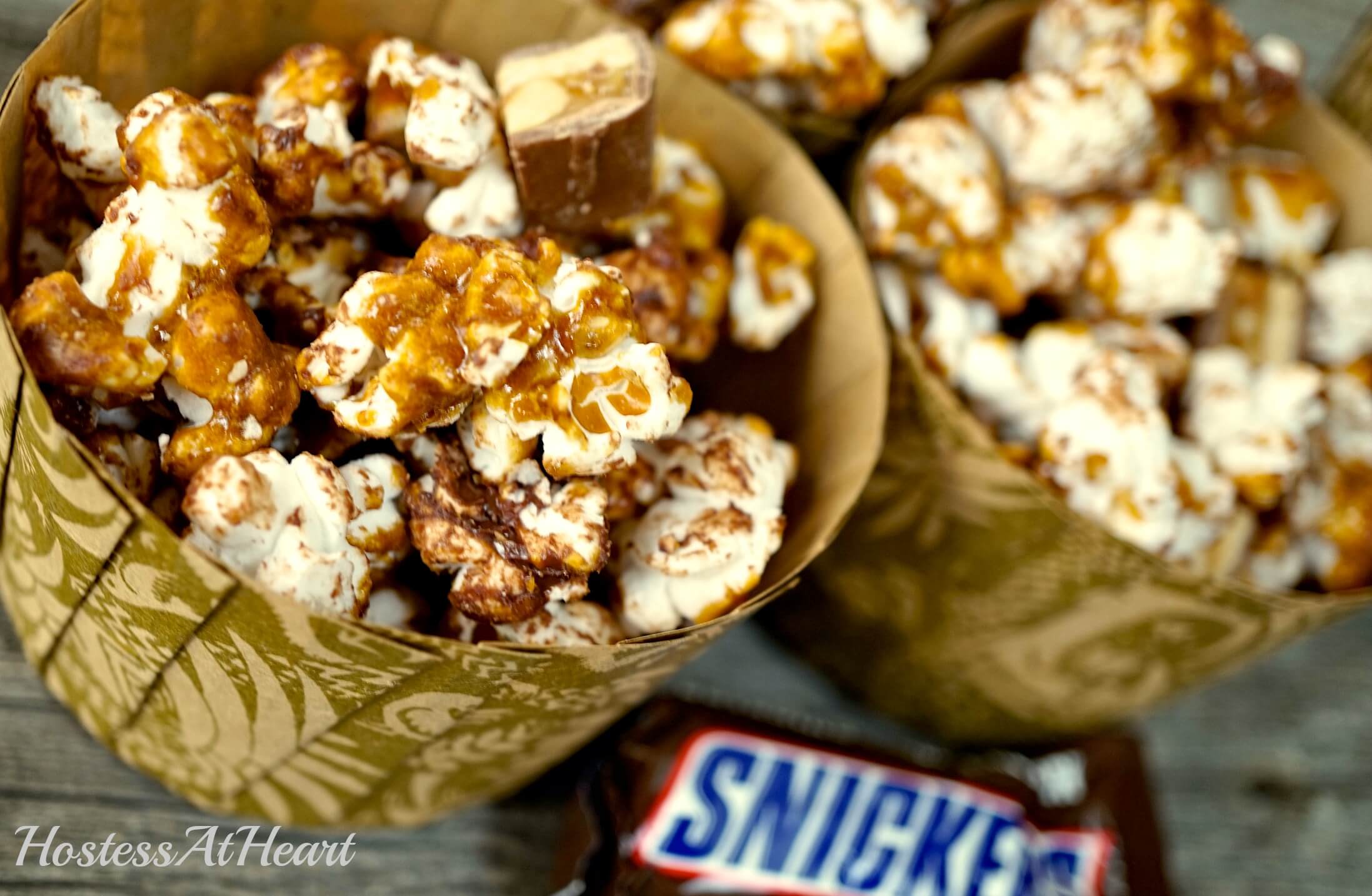 I usually only buy the candy that we wouldn't mind having leftover. I don't know how smart that is but I don't have any trouble getting rid of it.
Don't have time to make it now?

Pin it

for later!
This snack was a hit. It would also go over well for a holiday open house, tailgating, or for when munching is required. Put it in cute cupcake liners and your guests can help themselves too. The possibilities are endless! For a fun activity put bowls of mixes in bowls and let the kids make their own concoction. It's a great way to get the kids to use up that leftover Halloween candy too.
Let's keep in touch! You can find me on Pinterest, Instagram, Facebook, Twitter, and YouTube! Better yet, enter your email address in the box below and never miss a recipe!
Here are a couple other great snacks that are totally addictive!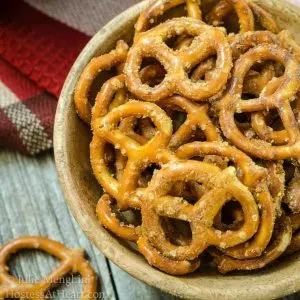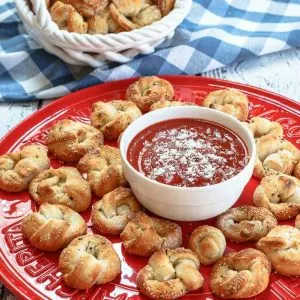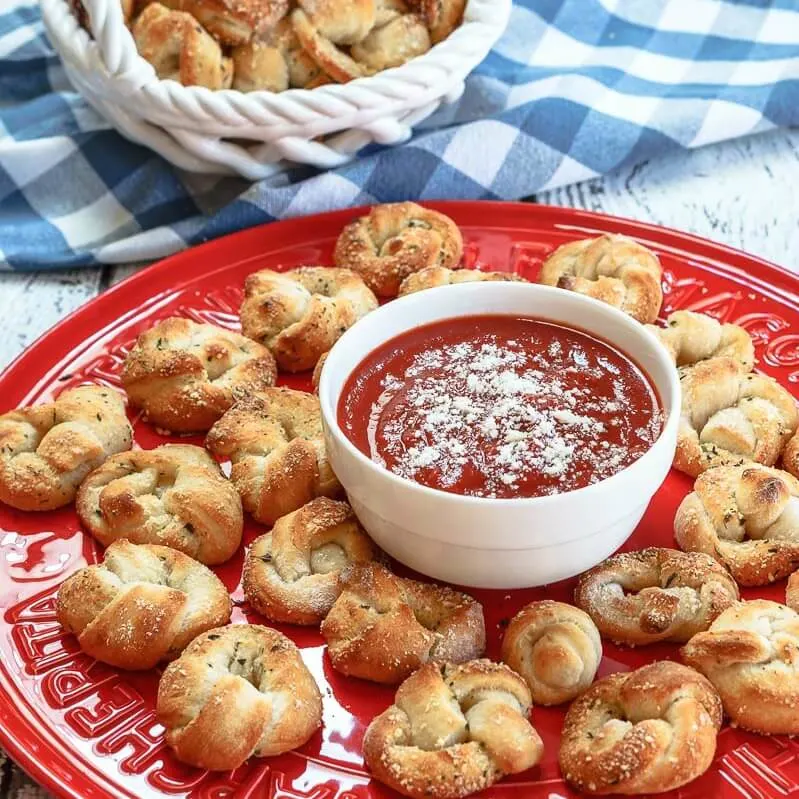 <
p class="p1″>