These Instant Pot Pulled Pork Tacos are cooked perfectly and the spices are fresh and delicious. They taste as if you cooked them all day instead of 45 minutes!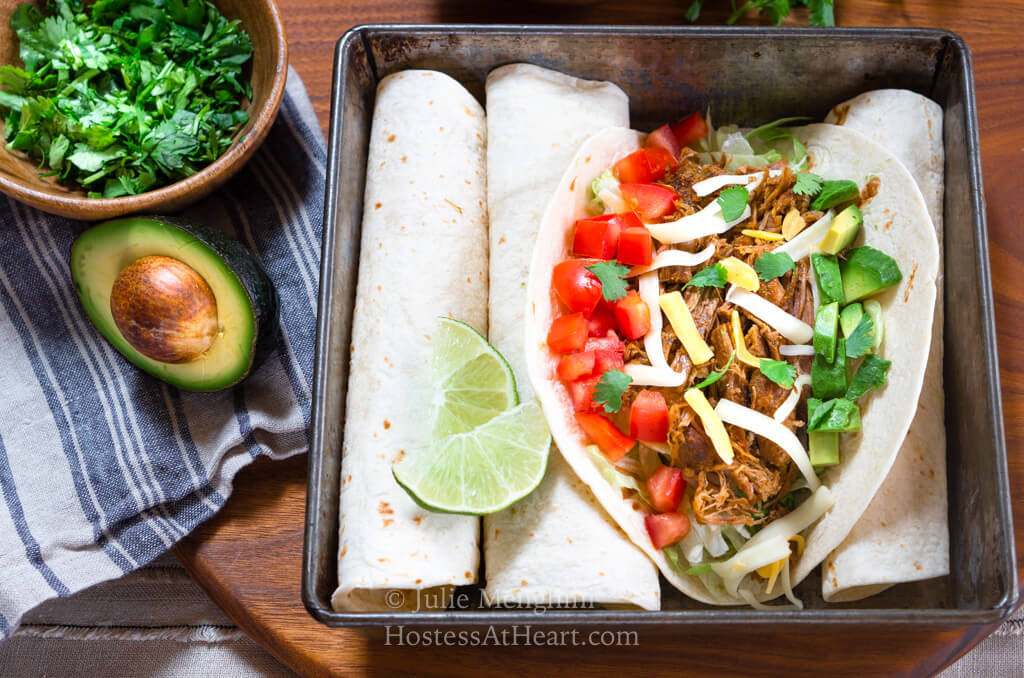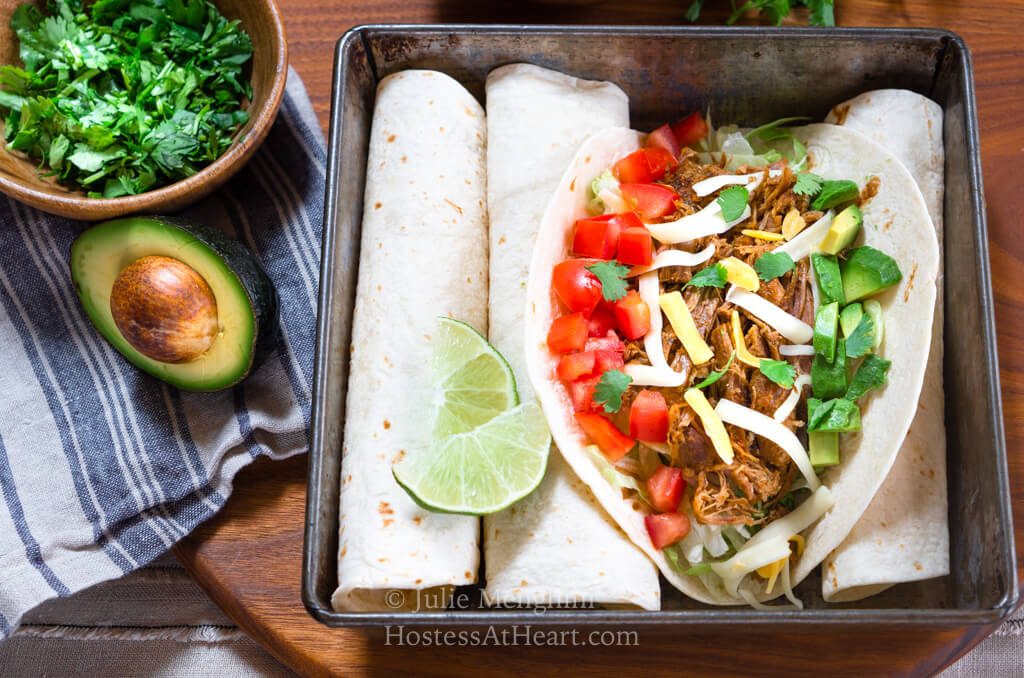 These Instant Pot Pulled Pork Tacos are absolutely delicious. If you would have told me that they only cooked for 45 minutes I would have thought you were fooling. They taste as if you braised them all afternoon.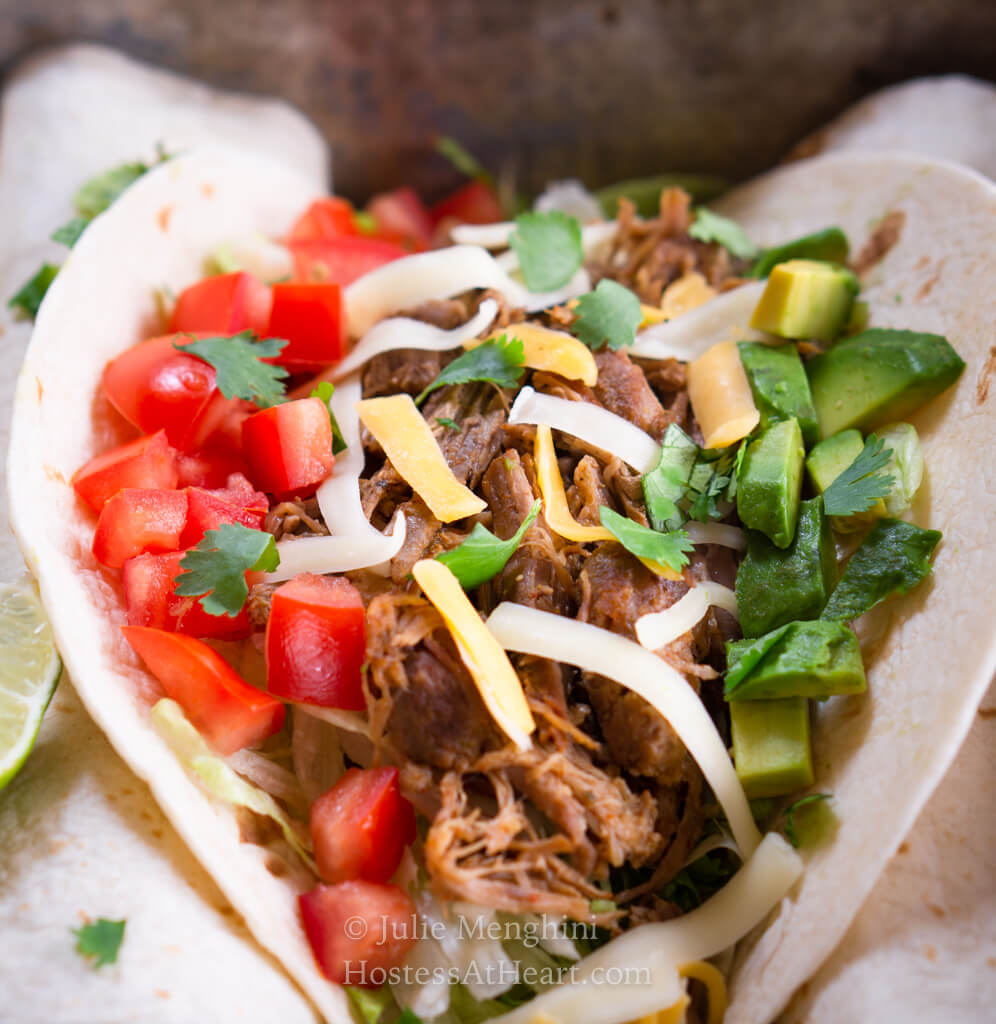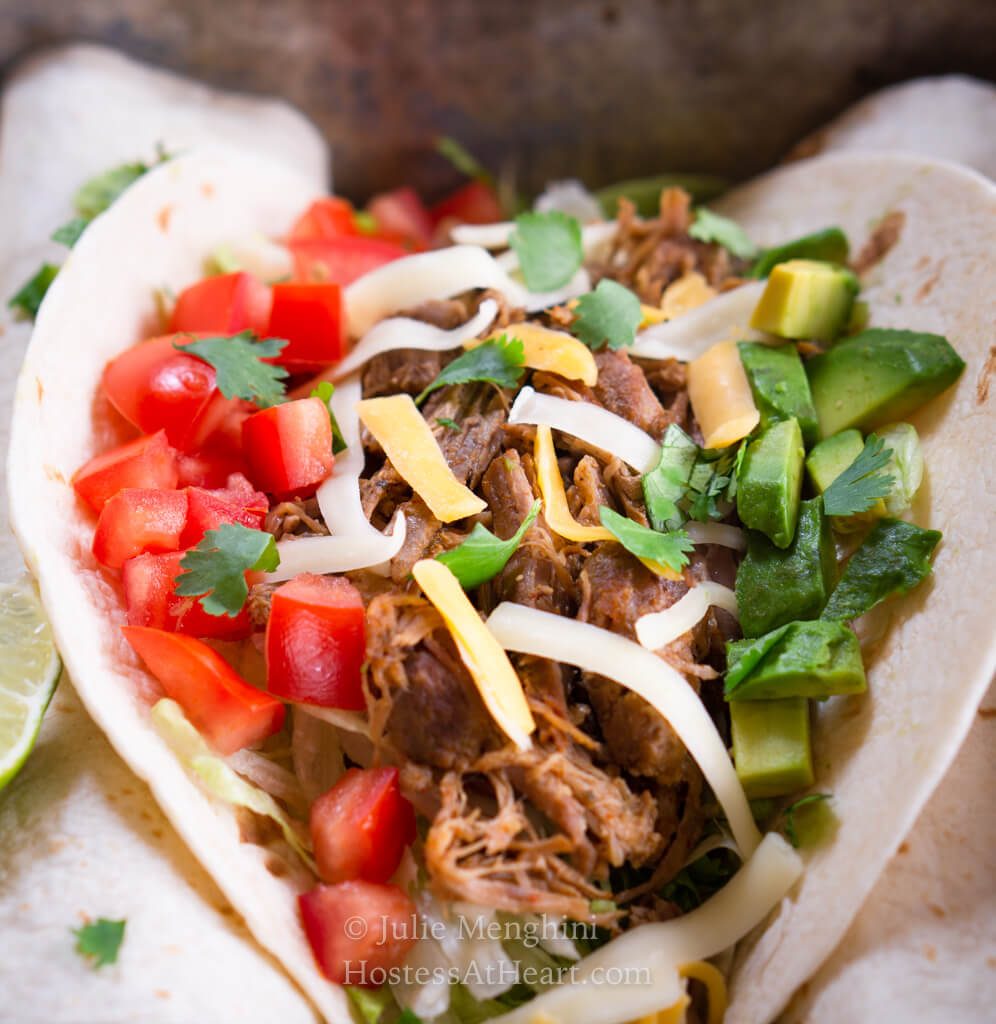 I can be a little (ok a lot) compulsive when it comes to kitchen toys.
So last year when Amazon had their Black Friday sale I convinced myself that I couldn't live without an Instant Pot.
That's pretty crazy considering one of my biggest phobias in the kitchen revolved around pressure cookers.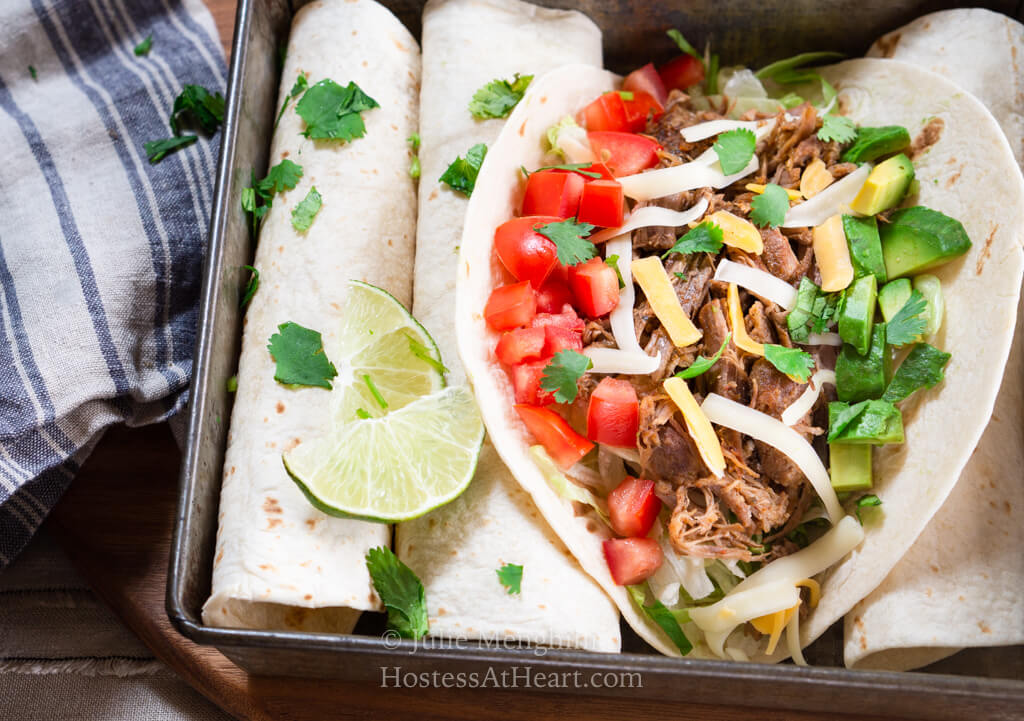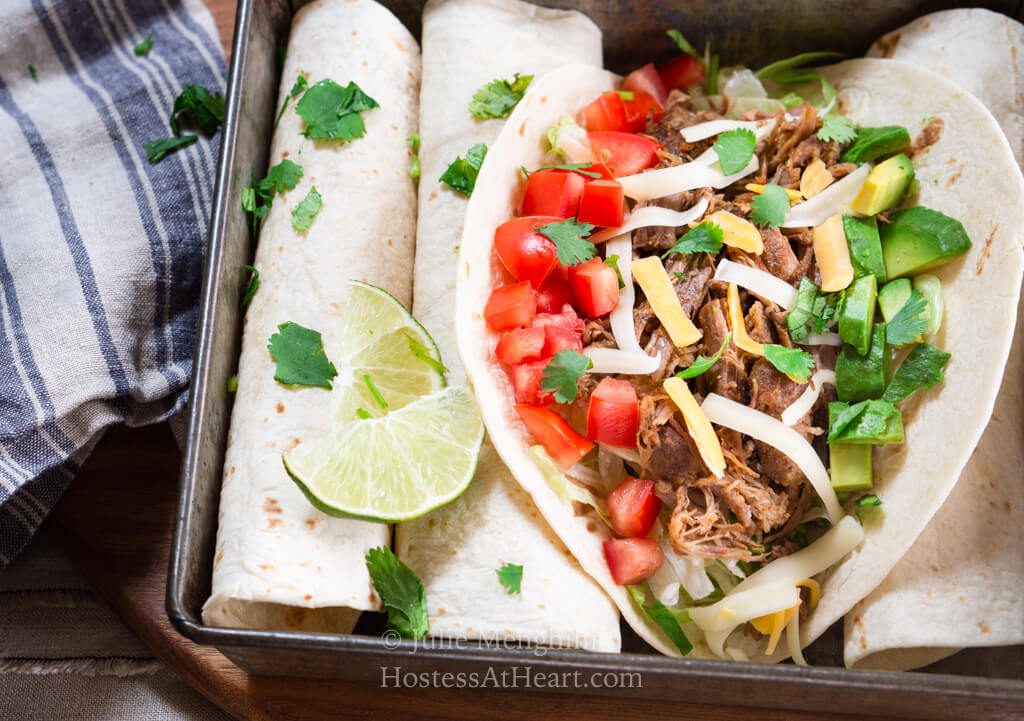 I remember when I was a child, my grandmother often used her pressure cooker to cook those "old hens".
When we would run through her kitchen it would give off steam and hiss. She told us it would blow up if we didn't slow down.
So, the fear of blowing up my kitchen has kept me from ever using a pressure cooker!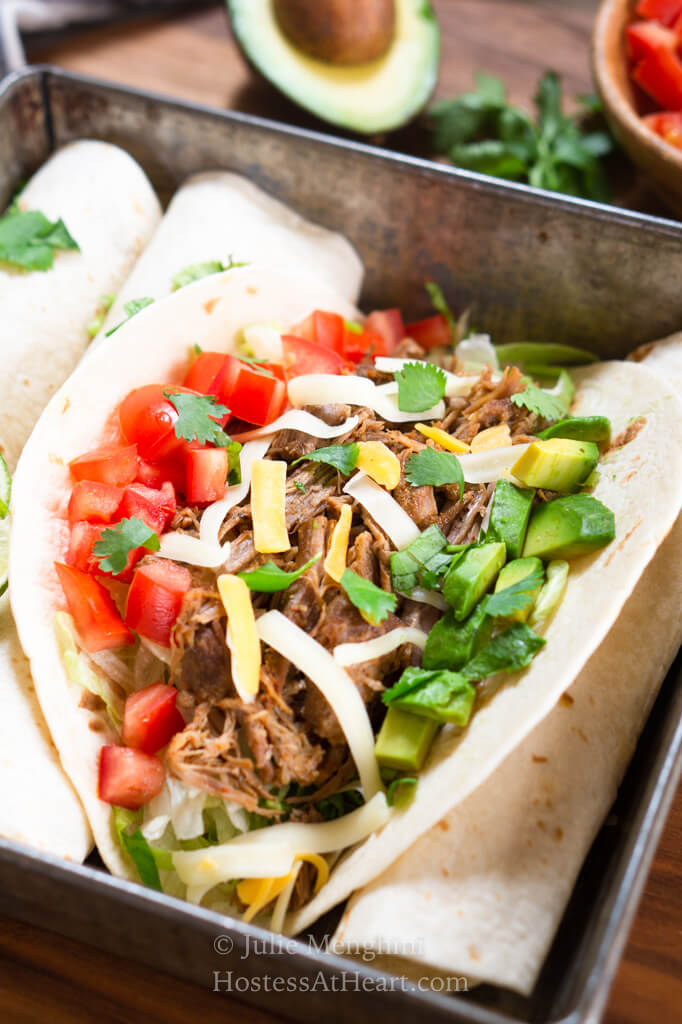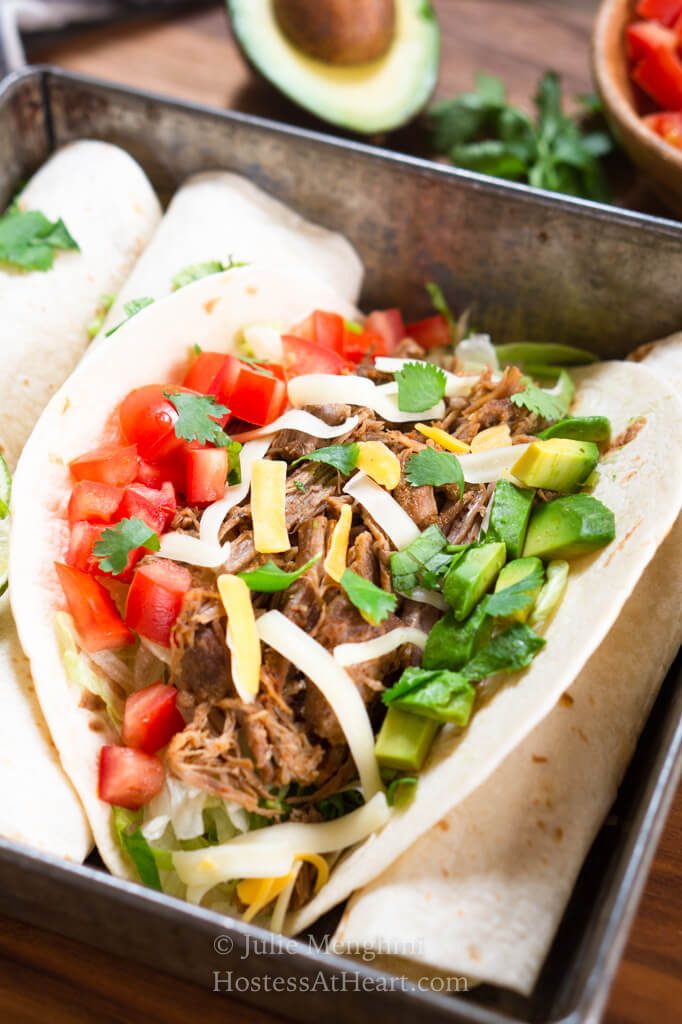 Even if I could get over the fear of an explosion, John thinks he doesn't like food cooked in a slow cooker.
So I did what every compulsive buyer does, I bought it! And, it sat on my shelf for almost a year except to cook boiled eggs. It cooks eggs PERFECTLY!
John came home from the gym not long ago and said we were having friends over for the football game which started at 11:00 a.m!
That meant instead of a few snacks we needed lunch and I had about 2 hours.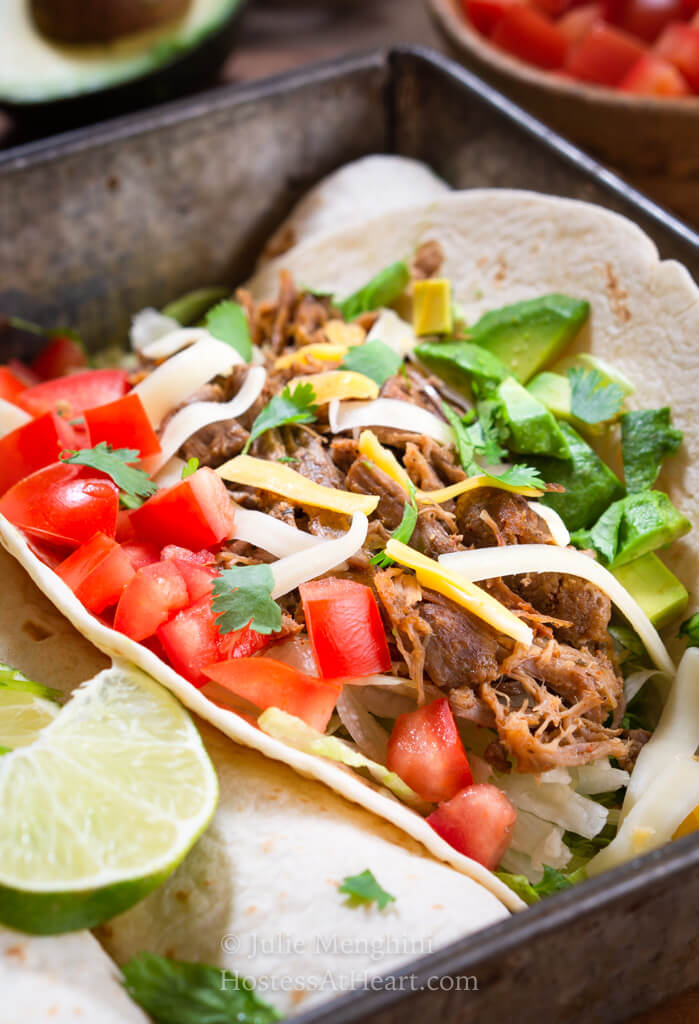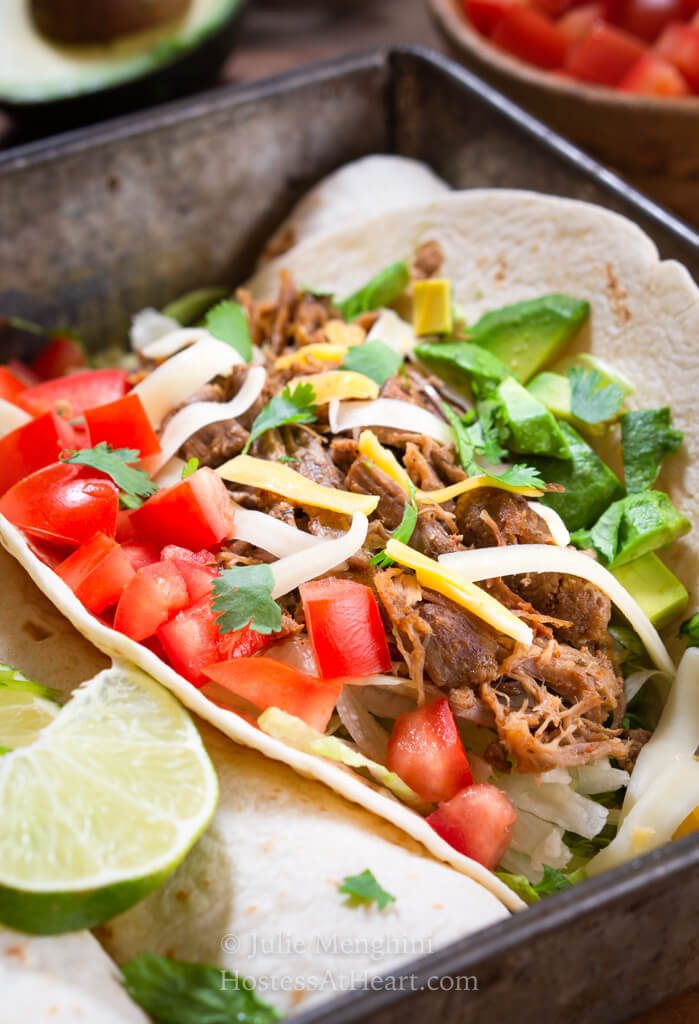 You can whip up a lot of dishes quickly but I thought I'd finally give my instant pot an audition.
My friends are often my guinea pigs so if it didn't work we could always order a pizza.
If you like reading our posts and seeing our recipes, let's connect on Pinterest, Facebook & Instagram!
Tacos are super easy for people to serve themselves and instead of ground beef, I thought pulled pork sounded yummy.
Our grocery store had a sale on pork butts (also called pork shoulder) but the smallest one I could find was almost 8 pounds!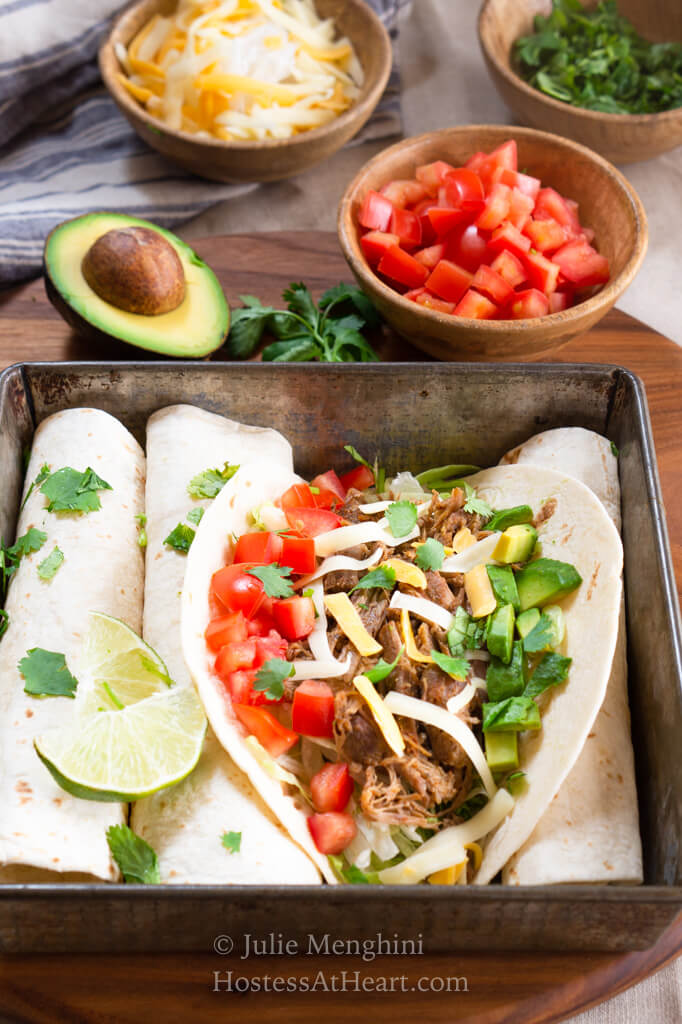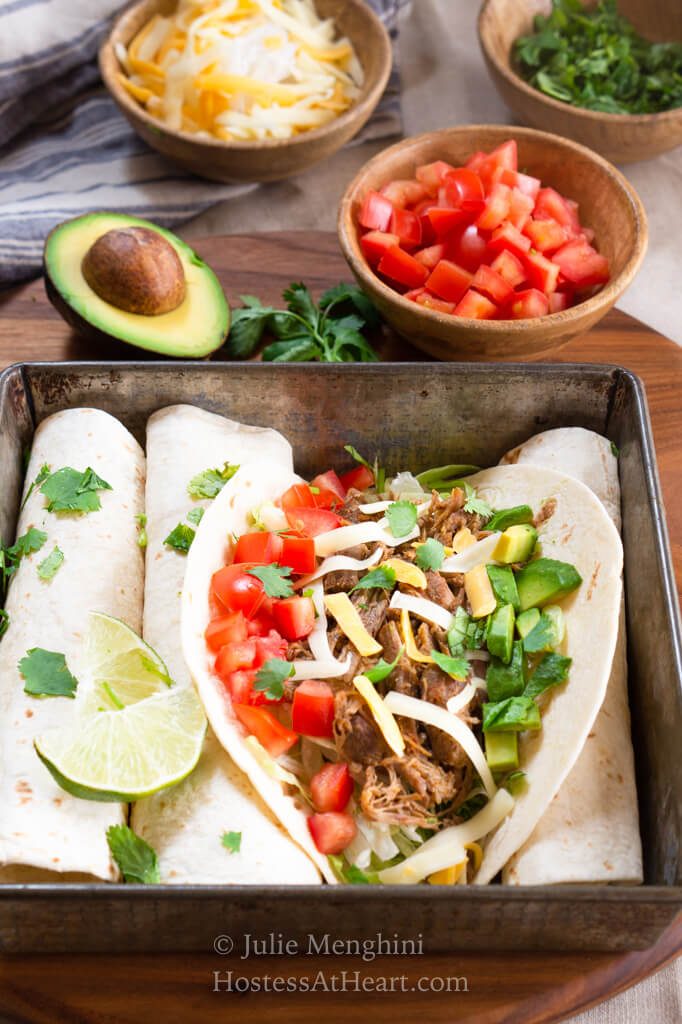 We cut it in half and then in about 4-inch pieces. The other half went into the refrigerator thinking I'd cook it up the next day.
We didn't bother searing the meat and just added the liquid and spices.
This is a 30-minute meal that is so delicious and I couldn't wait to share it with you. It was so juicy and so tender.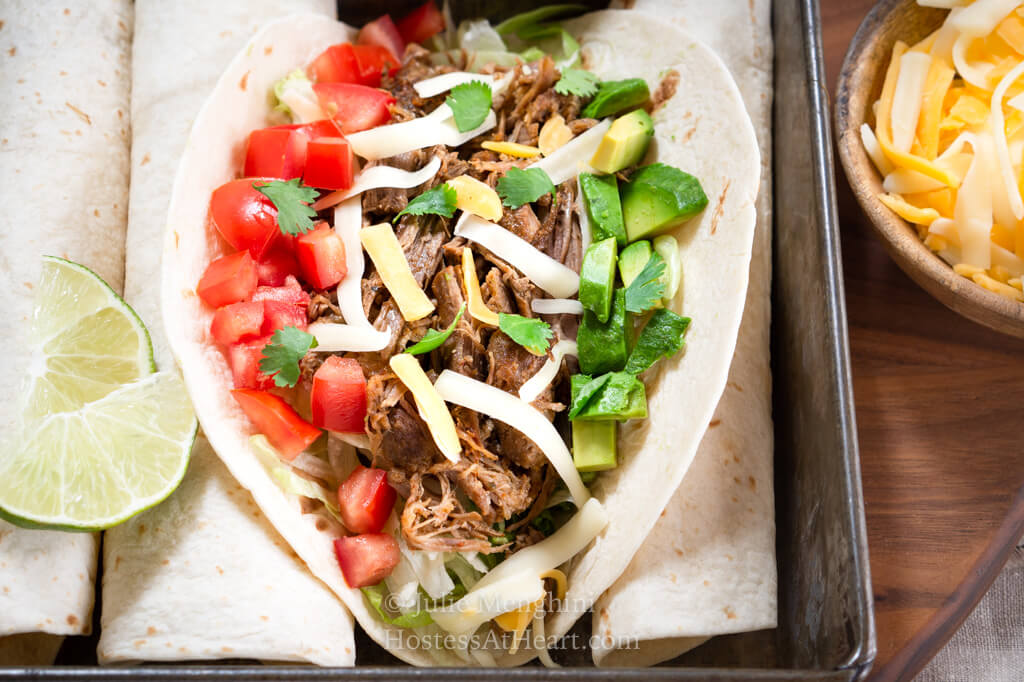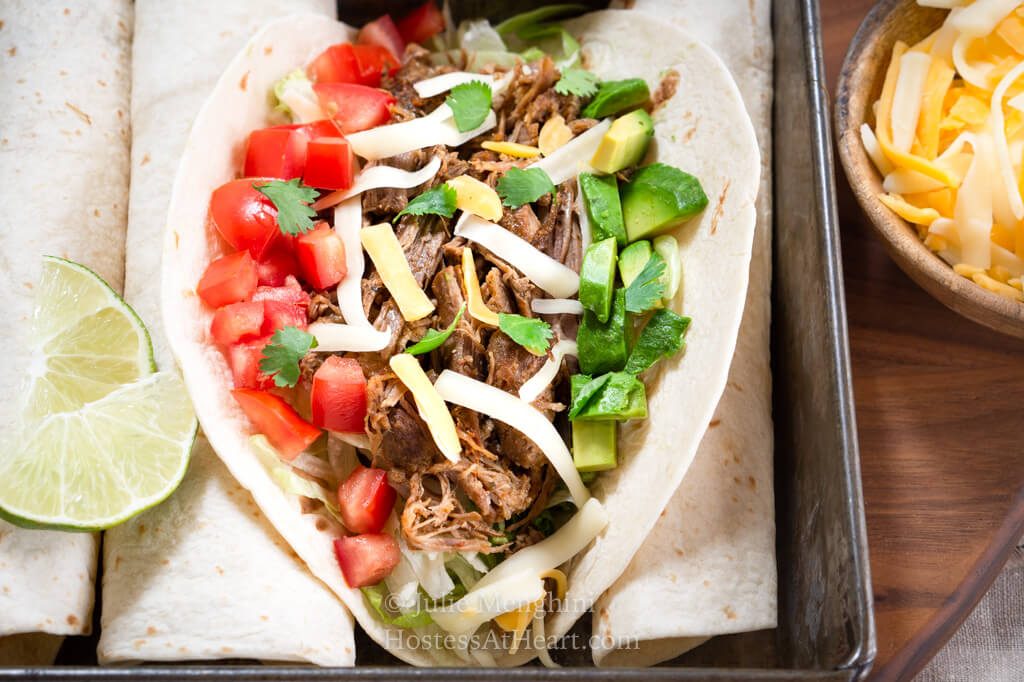 Don't have time to make it now?

Pin it

for later!
I would love it if you enjoy this recipe that you will leave me a comment and rate the recipe with 5 stars! ⭐️⭐️⭐️⭐️⭐️
This meat came out so good that I cooked the other half the next day.
Instead of broth, I saved a cup of the liquid from the first half that I cooked.
Instant Pot Pulled Pork Tacos Recipe
These Instant Pot Pulled Pork Tacos are cooked perfectly and the spices are fresh and delicious. It tastes as if you cooked them all day instead of 45 minutes!
Ingredients
4

lb

pork butt

trimmed and cut into 4″ cubes

1

cup

chicken broth

(can use water instead of broth)

1

yellow onion

cut into large chunks

1

jalapeno

seeded, ribs removed, and cut into chunks (2 if you want more spice)

1

tsp

garlic powder

1

tsp

dried Mexican oregano

regular dried oregano can be substituted

1

tbsp

ground cumin

1

tsp

paprika

1.5

tbsp

ground chili powder

1

tbsp

kosher salt
Instructions
Add broth to the instant pot followed by meat and remaining ingredients.

Make sure vent is closed. Secure lid and select manual button. Set time to 45 minutes. When time is over allow the instant pot to release pressure on its own for 15 minutes and then carefully turn vent to open to release any remaining pressure.

Unlock the lid and remove meat with a slotted spoon. Shred pork with two forks. I like to leave large pieces in mine as well.

Serve with tortilla shells and desired taco garnishes such as tomatoes, lettuce, cheese, salsa, and cilantro.
Nutrition
Calories:
158
kcal
|
Carbohydrates:
1
g
|
Protein:
21
g
|
Fat:
6
g
|
Saturated Fat:
2
g
|
Cholesterol:
68
mg
|
Sodium:
576
mg
|
Potassium:
433
mg
|
Vitamin A:
305
IU
|
Vitamin C:
2.6
mg
|
Calcium:
25
mg
|
Iron:
1.8
mg
This recipe was calculated using the exact brands and measurements I used to make this recipe. If you are following a strict diet please note changing anything will cause the nutritional info to change. My calculations are intended as a guide only.
Are you an instant pot lover? What's your favorite was to use it?

John and I love dishes with a Mexican flare. Here are a few that we love

!