Charro beans are a delicious traditional Mexican side dish. Perfect for potlucks, quick lunches, or dinners. Spice up your meal with my Instant Pot Charro Beans that'll fill your family with a hearty, spicy, and savory dish with a touch of Mexican flavor!
Beans work incredibly well in the pressure cooker. Our no-soak Instant Pot Charro Beans recipe will have you serving up delicious beans with tons of flavor and minimal effort. No more beans from a can!
Why You'll Love Our Easy Charro Beans Recipe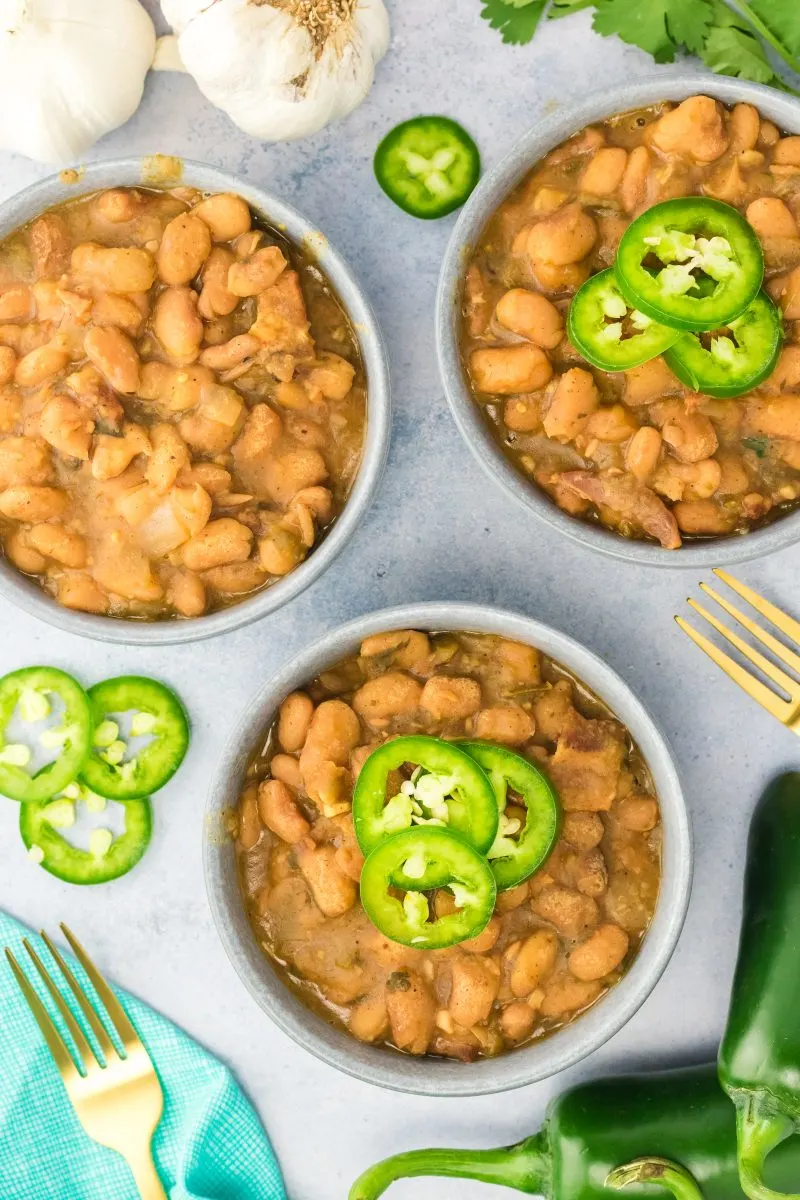 Why are They Called Charro Beans?
Traditional Mexican cowboys were called "Charros" and are credited with this recipe, similar to Borracho Beans, Mexican Cowboy Beans, or Frijoles Charros.
Equipment Needed to Make Charro Beans Recipe
Ingredients you'll need for this recipe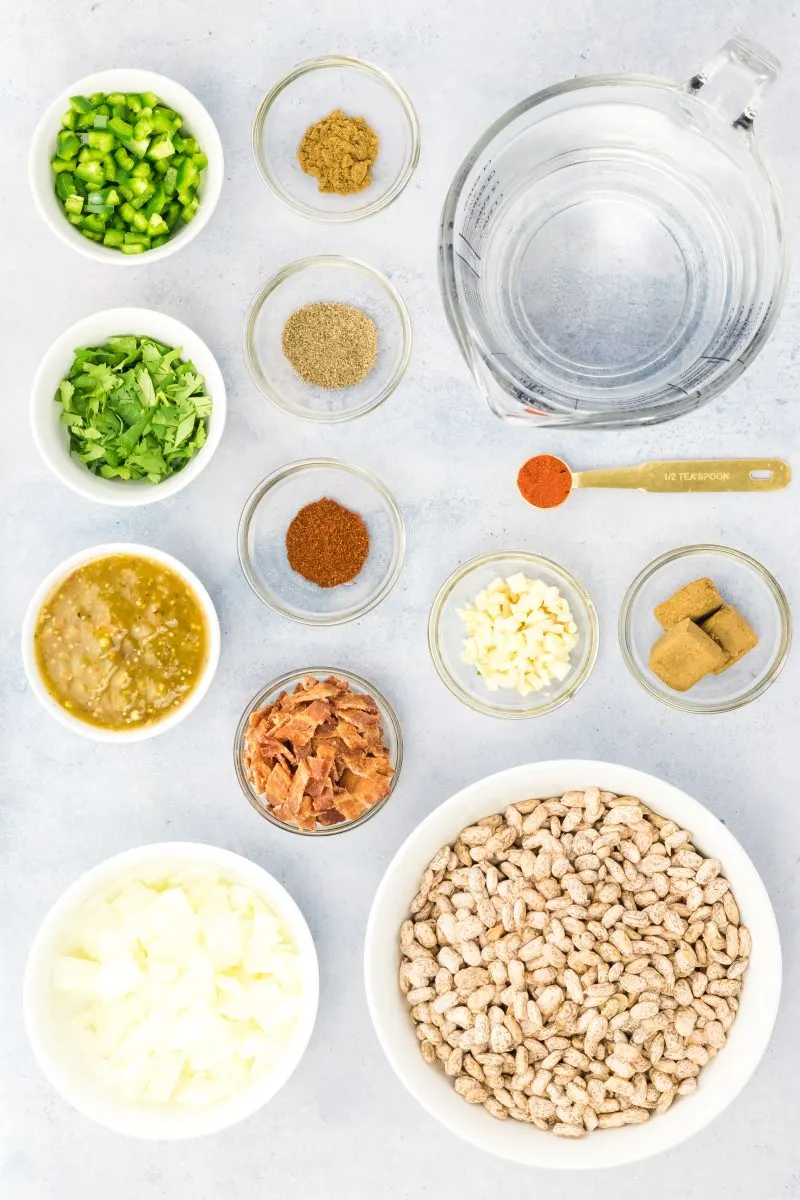 How To Make Charro Beans Instant Pot Method
Please note, that the printable recipe card has ingredient quantities, complete instructions, and nutritional information. The following is a quick overview of the recipe.
Step One. Sort the beans.
Remove any broken, shriveled, or misshapen beans and rinse.
Step Two. Fill the pressure cooker.
Add the beans, water, and remaining ingredients except bacon to the Instant Pot.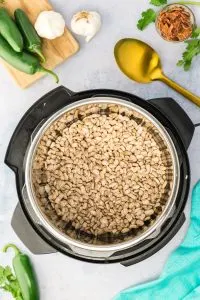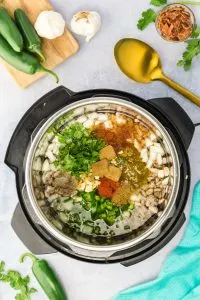 Step Three. Start the Instant Pot Charro Beans
Set it to "manual" or the beans setting and high pressure for forty-five minutes.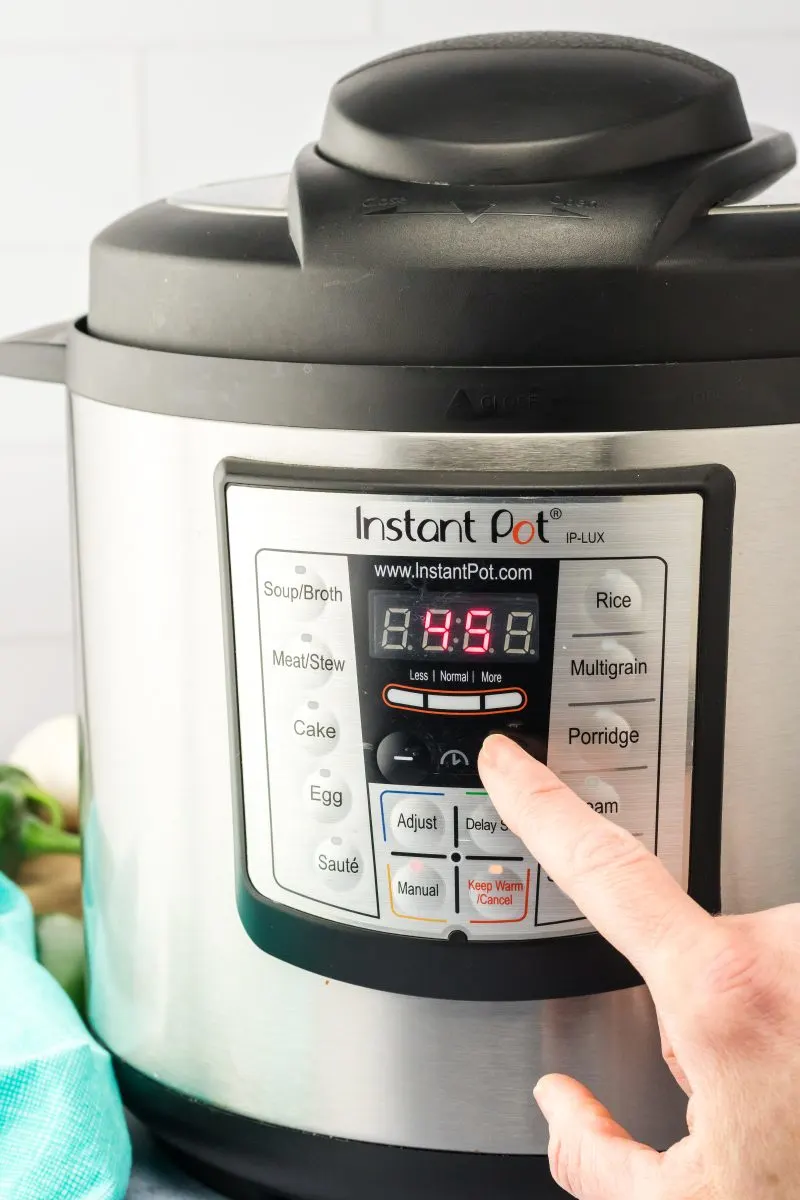 Step Four. Naturally Release the Instant Pot.
Allow the pressure cooker to release pressure naturally for fifteen minutes once it has finished cooking.
Step Five. Vent and release the beans.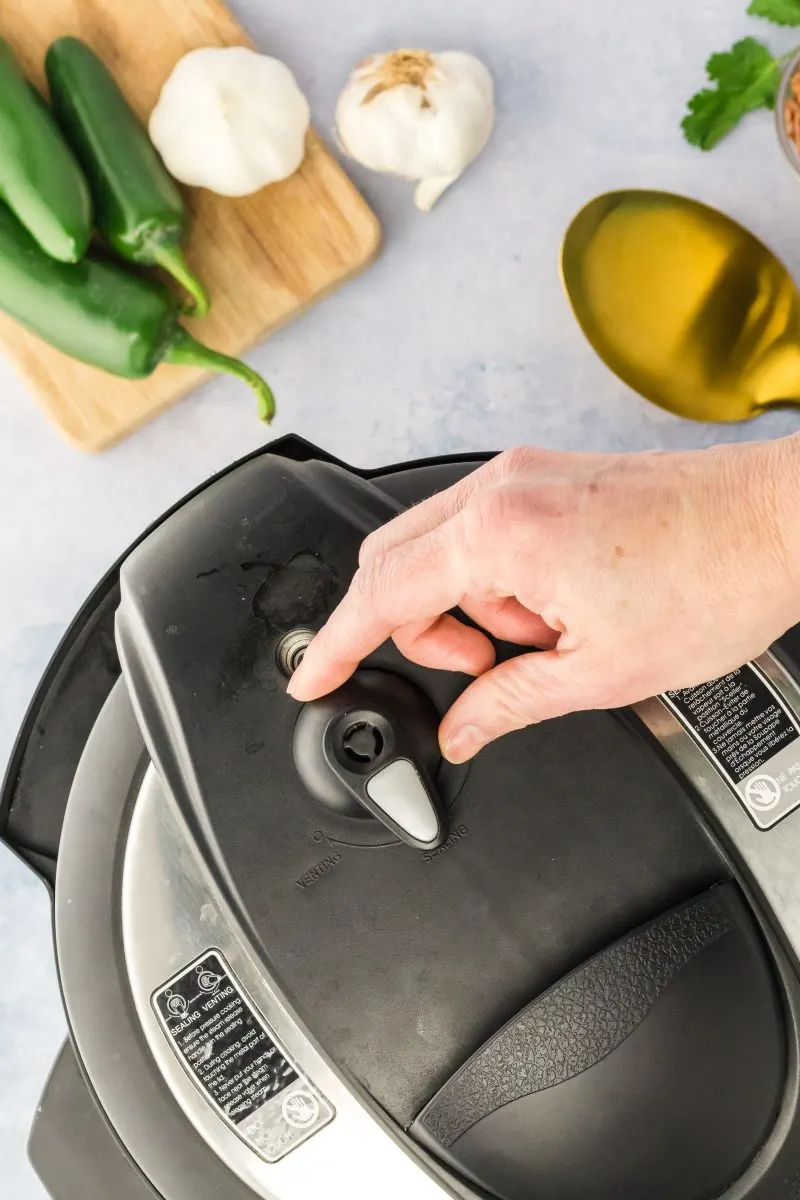 After fifteen minutes, release any remaining steam.
Step Six. Add bacon to your Charro Beans recipe.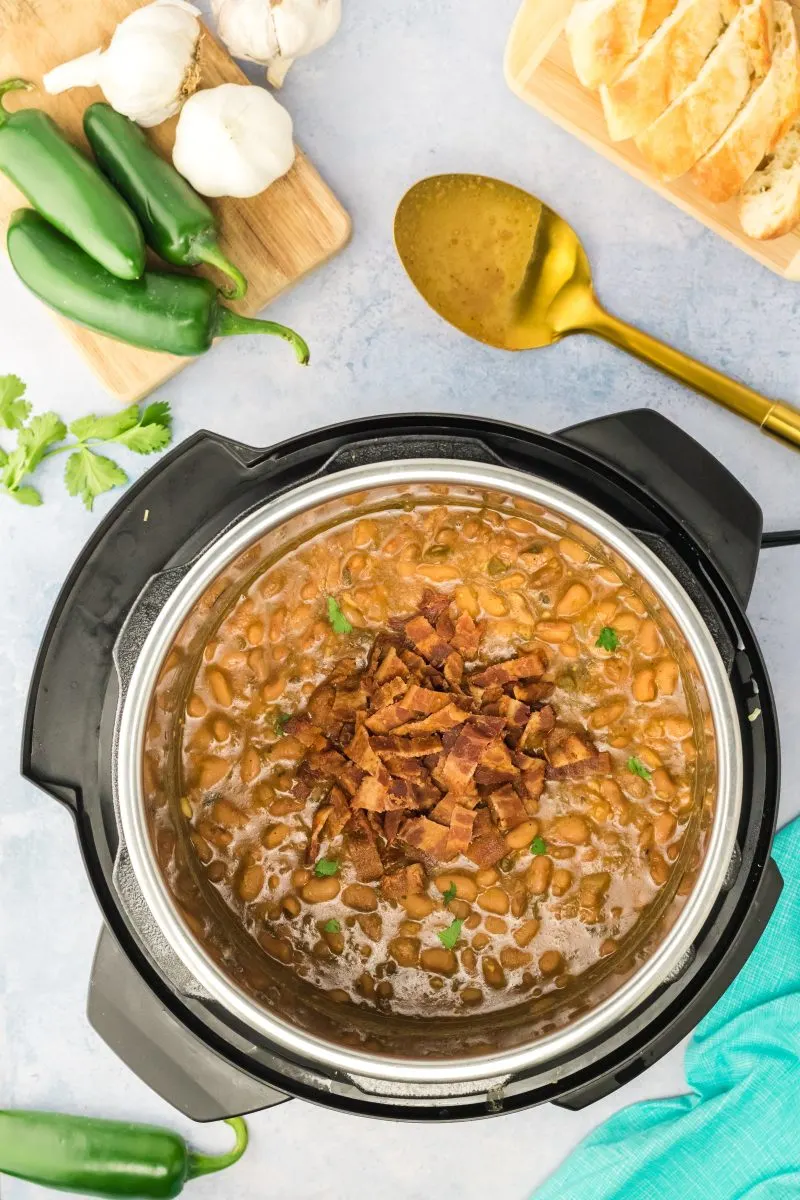 While the beans cook, cook the diced bacon. Remove the bacon with a slotted spoon and let the bacon grease drain on a paper towel. When the cooking process is complete, add the chopped bacon to the beans. It gives the beans a great smoky flavor.
How to Serve Charro Beans?
I like adding garnishes to this easy bean recipe. Diced Roma tomatoes, fire-roasted tomatoes, pico de gallo, diced jalapenos, cotija or cheddar cheese, and fresh chopped cilantro.
These beans make a great side dish with these great recipes for Mexican cuisine recipes:
For a full meal, add Mexican rice, warm tortillas, and a nice Mexican beer!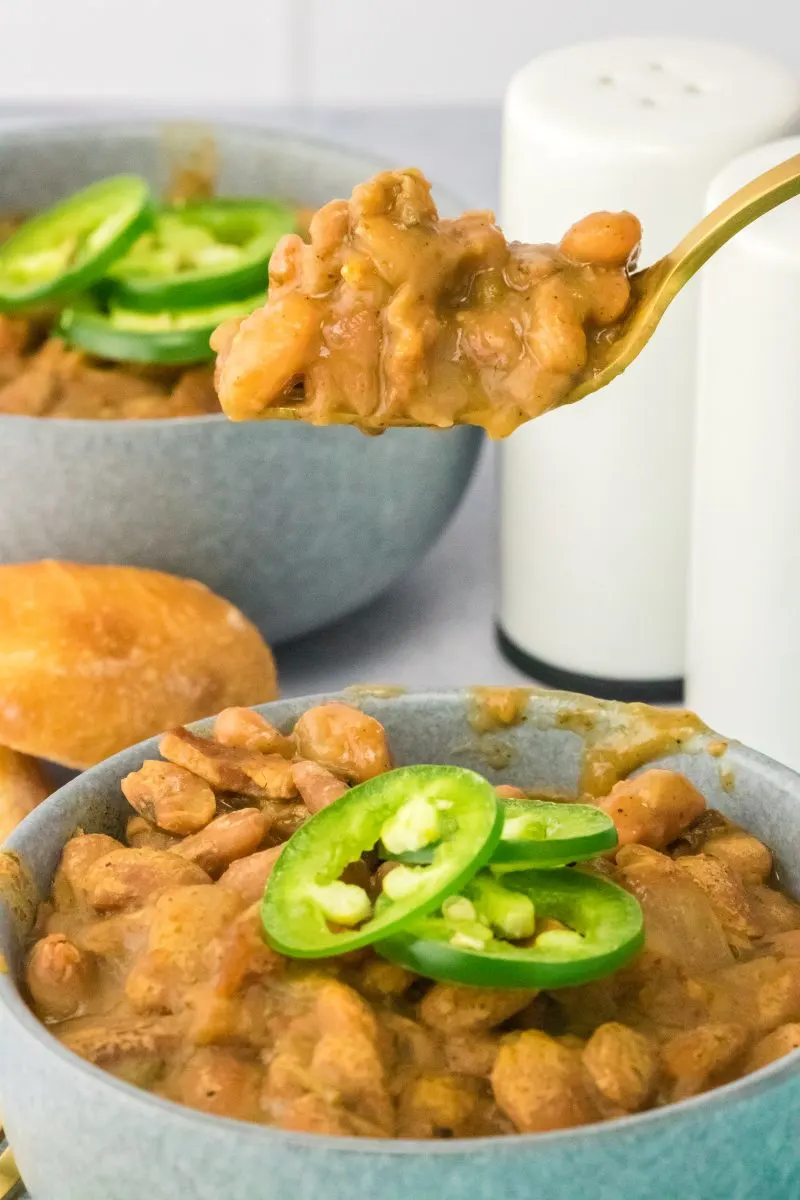 Variations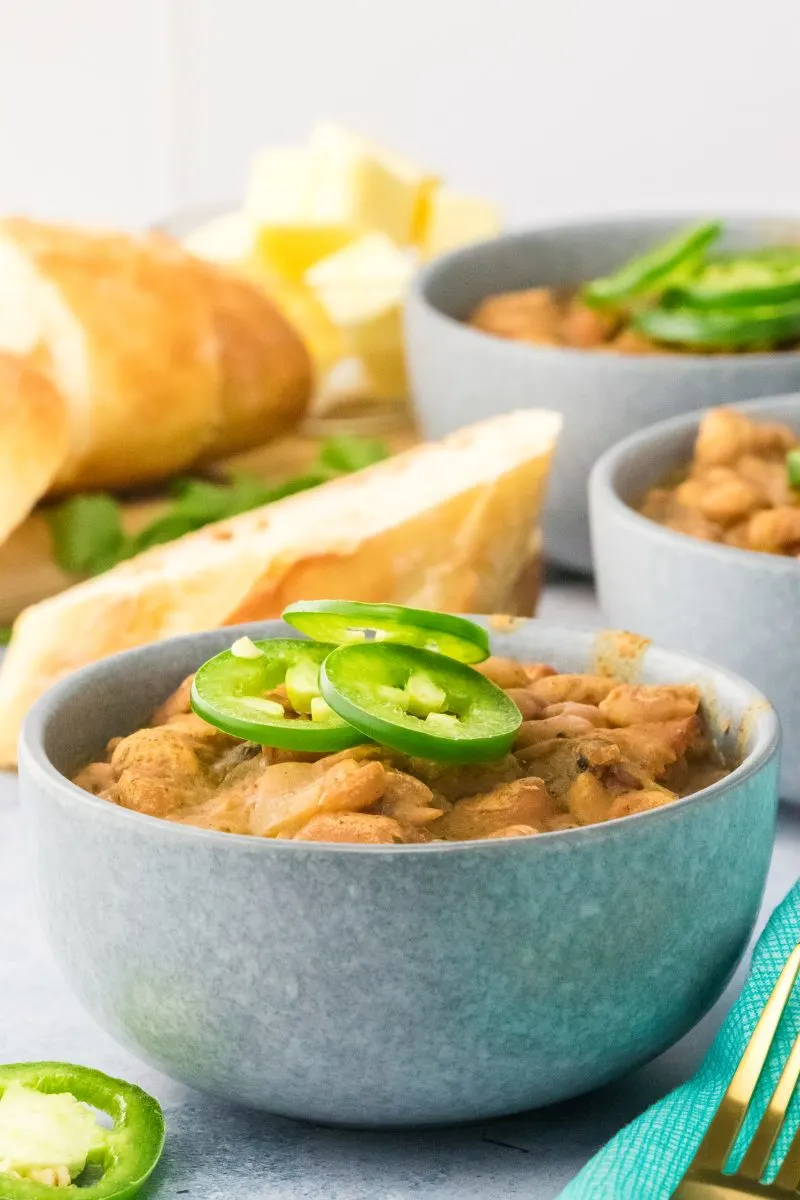 Frequently Asked Questions
Is it better to soak beans before cooking in the Instant Pot?
No. It is not necessary to soak pinto beans for this recipe. The pressure cooker will cook your beans evenly and perfectly. Soaked beans will split open under pressure and should not be cooked in the Instant Pot.
Can you overcook beans in the Instant Pot?
Yes. That's why if your beans aren't quite cooked at the end of the recipe time, you should only add more time in five-minute increments. Do not overcook your beans, because they will become mushy and soft. Beans that are falling apart have been overcooked and will not keep well as leftovers.
Is it possible to make vegan Frijoles Charros without bacon fat and lard?
Yes. Bacon is an optional ingredient in this dish.
Are jalapeno peppers essential in Frijoles Charros, or can they be omitted if someone doesn't like heat?
Use a milder variety such as poblano or anaheim peppers.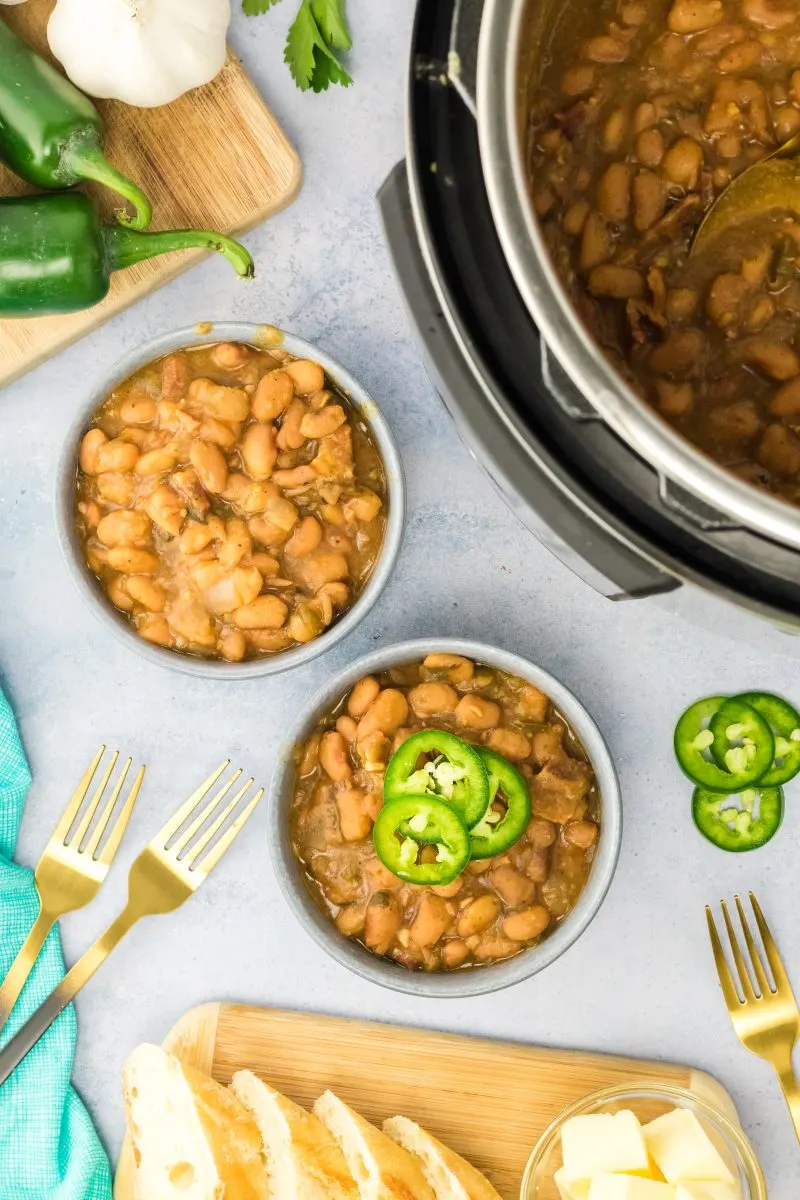 How To Reheat & Store Charro Beans
Best Way to Store Instant Pot Charro Beans
Leftovers should be stored in the refrigerator in an airtight container. The beans will keep for up to five days.
Can I freeze Charro Beans?
Yes. You can freeze your cooked charro beans for up to three months. It's easiest to reheat the beans if you freeze individual servings in airtight containers. If you freeze a large amount, place it in an oven-safe pan to freeze, and then thaw and reheat it directly in the oven.
How to reheat Charro Beans?
Reheat your beans in the microwave for thirty seconds at a time until they are hot or put them in a saucepan over medium heat on the stovetop and stir occasionally until heated through.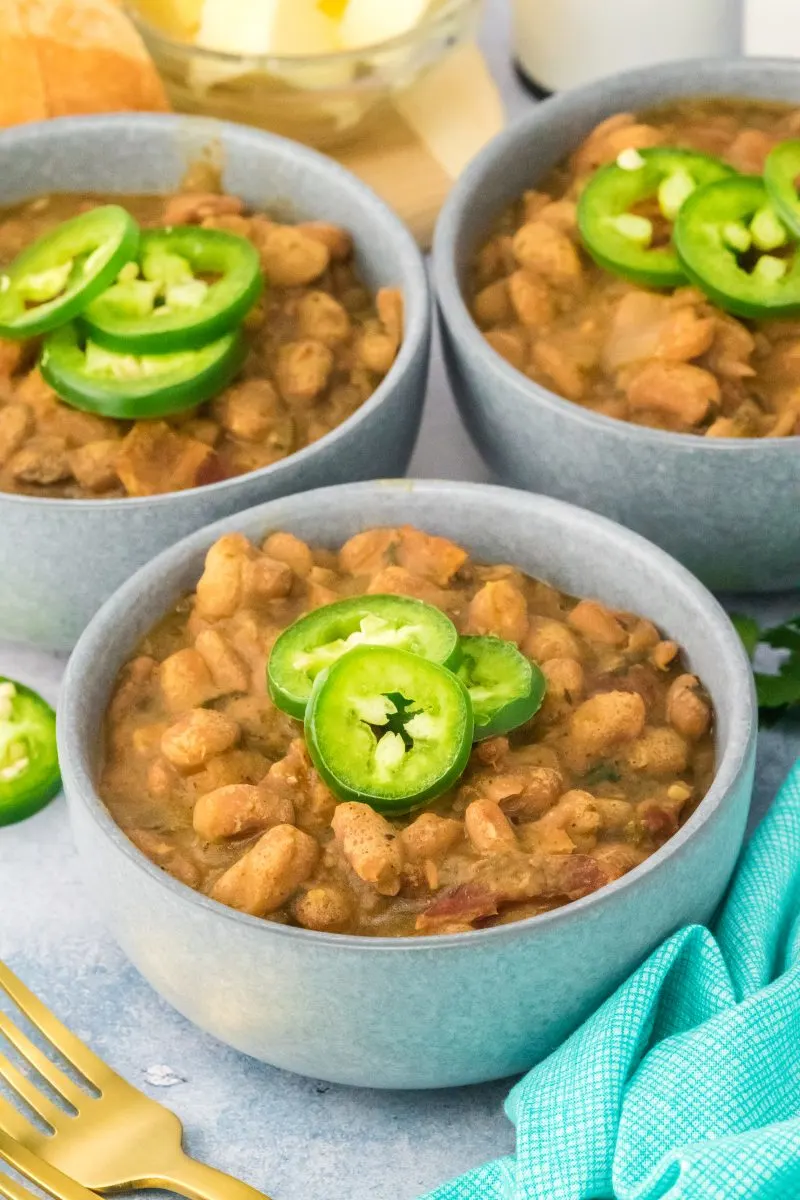 Tips for the Perfect Charro Beans Recipe
If beans are hard after cooking, place them under pressure and cook for 5 additional minutes. In order to restart your pressure cooker right away, it will be ideal if you use a fresh sealing ring. Once the sealing ring gets hot, it expands and it is harder for it to create a seal in the Instant Pot. Using a cold seal can help.
Next time you cook a ham or ham steak, chop up the leftovers and put them in the freezer for this delicious recipe.
If you tried this delicious recipe, don't forget to rate it and leave me a comment telling me what you think. I love hearing from you!
Pin this amazing recipe!