Thai Basil Cabbage Slaw with Jalapeno recipe is full of flavors and texture. It's herby, crunchy, slightly sweet with a subtle kick of heat.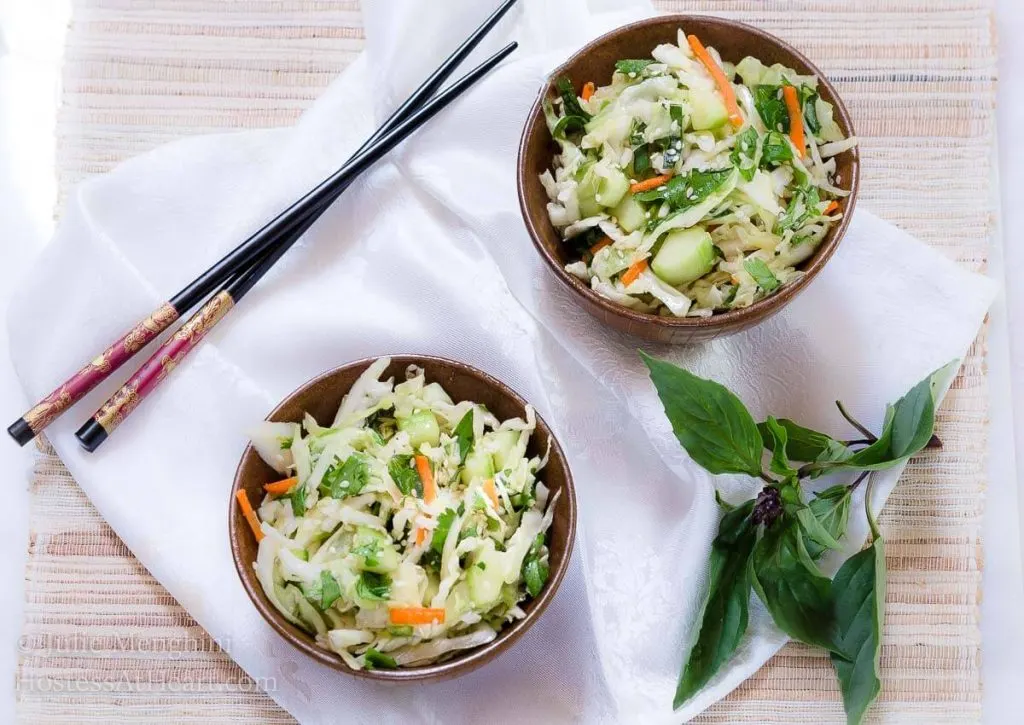 Thai Basil Cabbage Slaw with Jalapeno recipe has something for everyone unless you're looking for fat and calories. It's not there!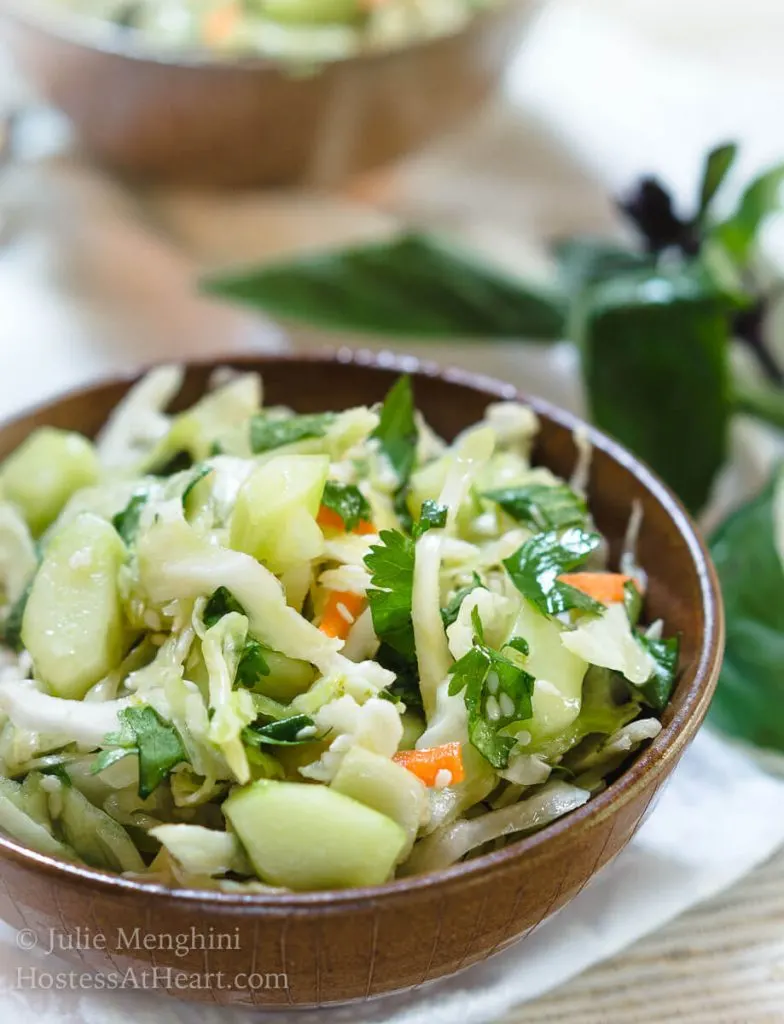 Not long ago, we joined friends for a weekend get-away. When we getaway, we don't do is a lot of cooking or anything that may resemble work!
Like a lot of tourist areas, restaurant-quality is very hit or miss. However, we had a meal that I just knew was going to have me playing mad scientist in the kitchen as soon as I got back home.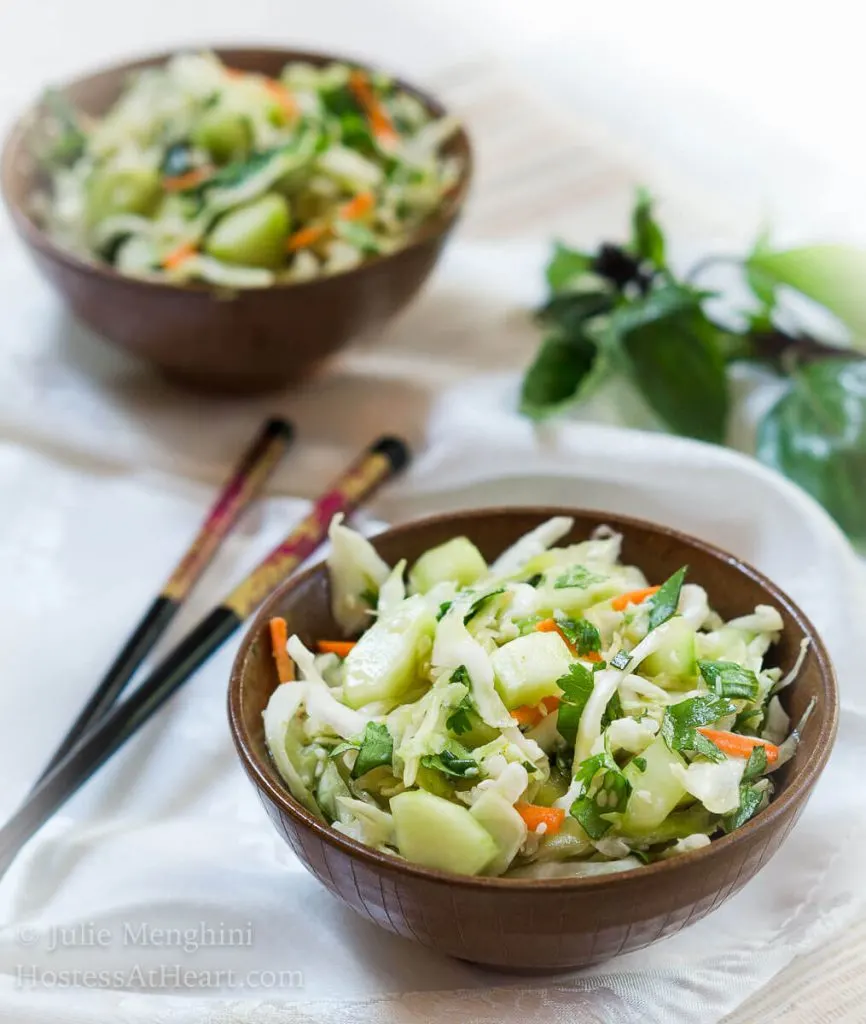 We had a slaw with one of our meals that came almost as an after thought. However, it was so fresh and flavorful with a kick that we wouldn't soon forget.
By the time our experiment was over, however, we had something totally different.
We made this slaw two separate ways.
In the first version, I used all green cabbage. If you've made slaws you know that they reduce in volume after they are allowed to sit for a bit.
In the second version, I added purple cabbage, red onion, and another jalapeno. They were both delicious and you can choose your favorite. Since John loves a good kick he liked the second version.
They were equally delicious in my opinion.
Since John loves a good kick he liked the second version.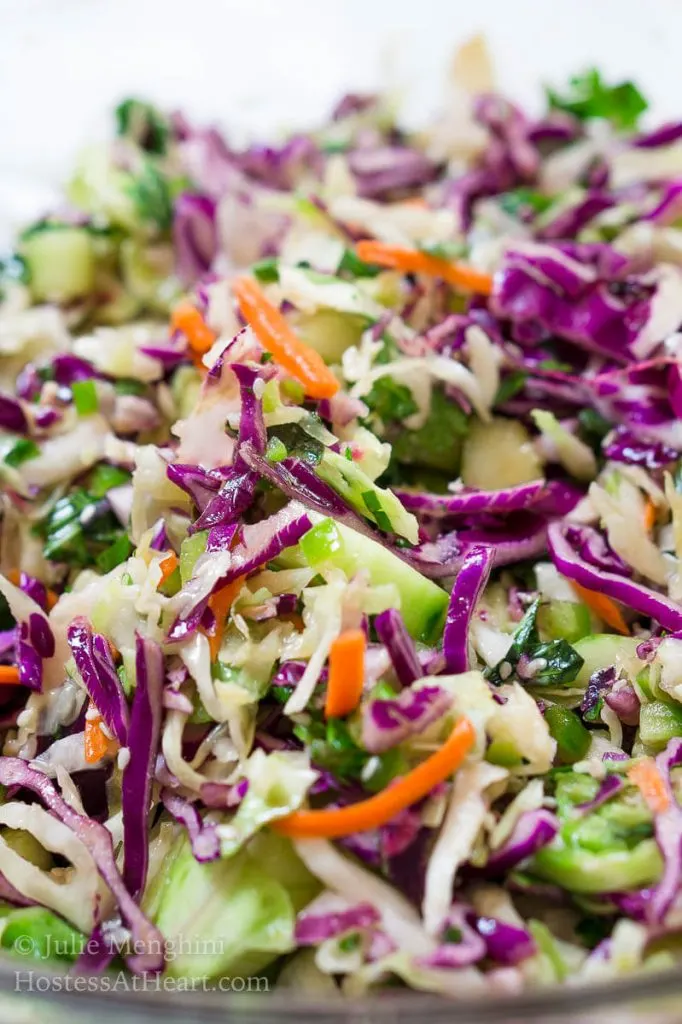 What is Thai Basil?
When a recipe calls for Basil, it's generally referring to sweet basil. Thai Basil has a licorice flavor that works beautifully in Asian Salad Recipes. It's also a very pretty herb with greens and tints of purple.
Thai Basil is readily available in most Asian markets and I've found the plants easy to grow.
We used Thai Basil in our Thai Basil Chicken recipe. It's over-the-top delicious!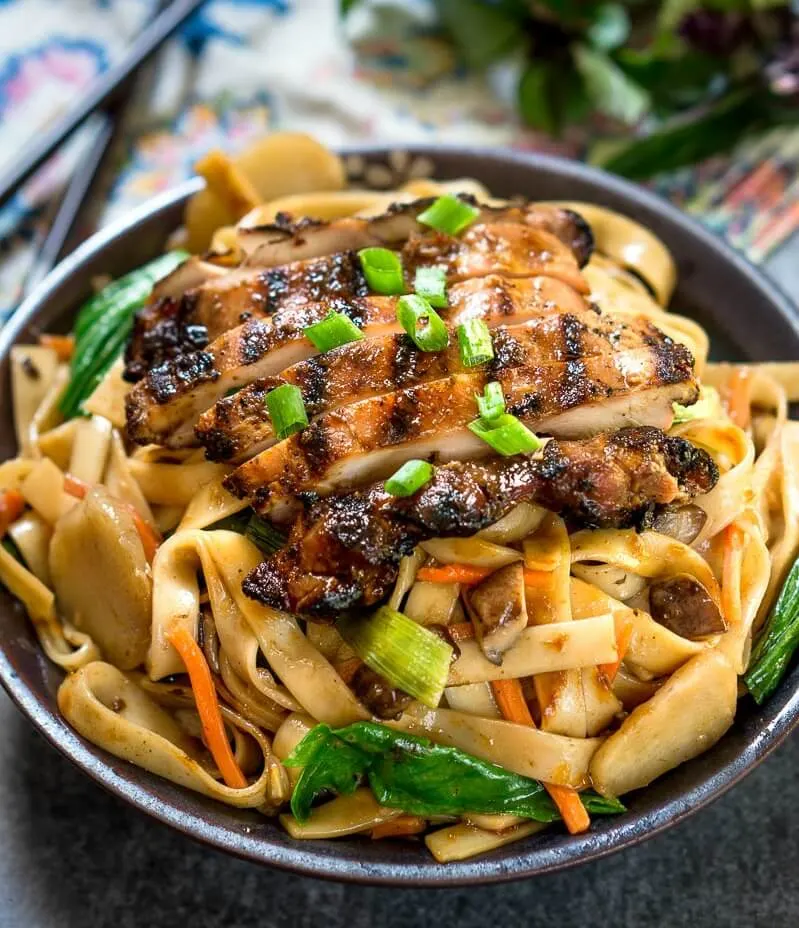 Entries to serve Thai Basil Salad with
This dish would be a great addition to a great burger or your favorite Asian dish.
Since I didn't use any dairy, this dish is perfect for a make-and-take since it can sit out for your potluck or picnic!
If you liked this recipe you may enjoy these Asian Salad Recipes too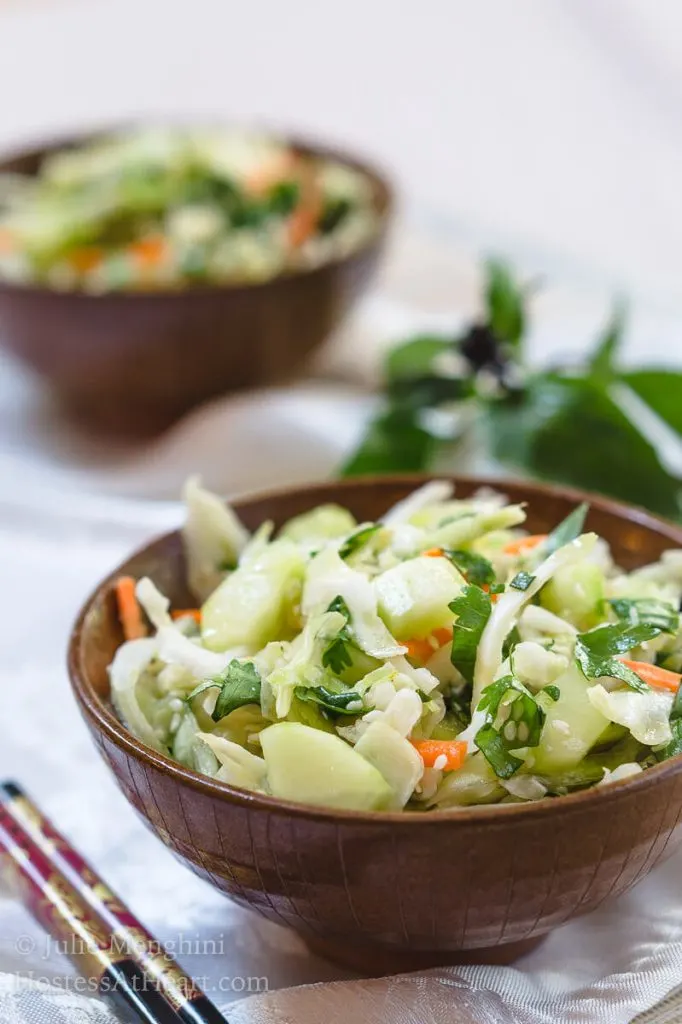 Have you ever eaten something that you just had to recreate? Please share in the comments below.
If you like this recipe, we would appreciate your comment and a 5-star ⭐️⭐️⭐️⭐️⭐️ review!

We love to travel. Where is your favorite place to go to decompress and to just have a great time?