This post is sponsored by Mezzetta but the content and opinions are 100% my own.
Pork and Beef Sliders with Pepper Jack and Peperoncini are super flavorful burgers that are perfect for a yummy appetizer or a quick weeknight dinner.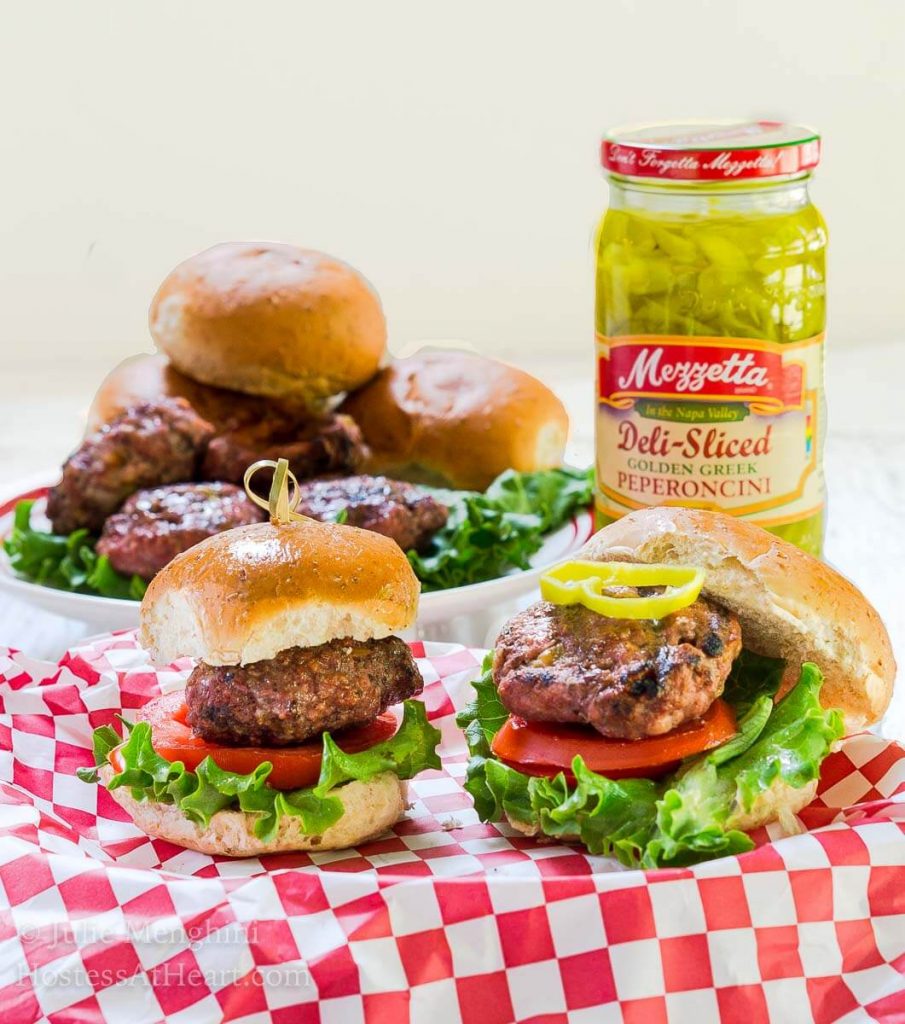 Do you have those jars in your fridge that are still almost full but close to expiration because you only have one use for the product?
I am embarrassed to say, I do! I love a product that I can use a hundred different ways because I hate wasting food.
Pork and Beef Sliders with Pepper Jack and Peperoncini uses one of my very favorite ingredients, Mezzetta Peperoncini. I've never had a problem getting to the bottom of that jar!
When I was younger, food came in two categories; food that you ate with ketchup, which was all my favorites, and food that you didn't eat with ketchup like fruit and cereal.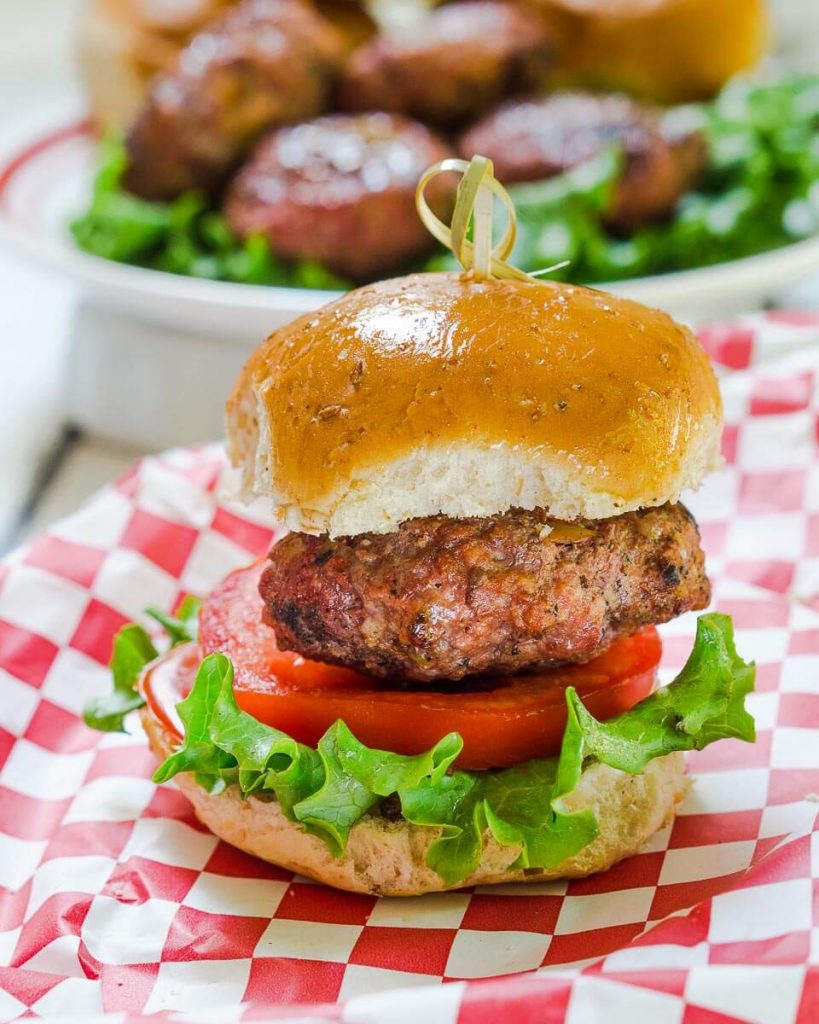 They say your tastes change every 7 years. I don't know if that's true, but I believe that if a dish is flavorful, I don't need to bury it in a mound of ketchup.
Just like these Pork and Beef Sliders with Pepper Jack cheese and Peperoncini, no ketchup graced my table.
Combining the pork and beef made a very tender burger. The Mezzetta Peperoncini brightened up the flavor and contrasted nicely with the pepper jack cheese.
I further bumped up the flavor and texture by putting a couple of crisp Peperoncini rings right on top too.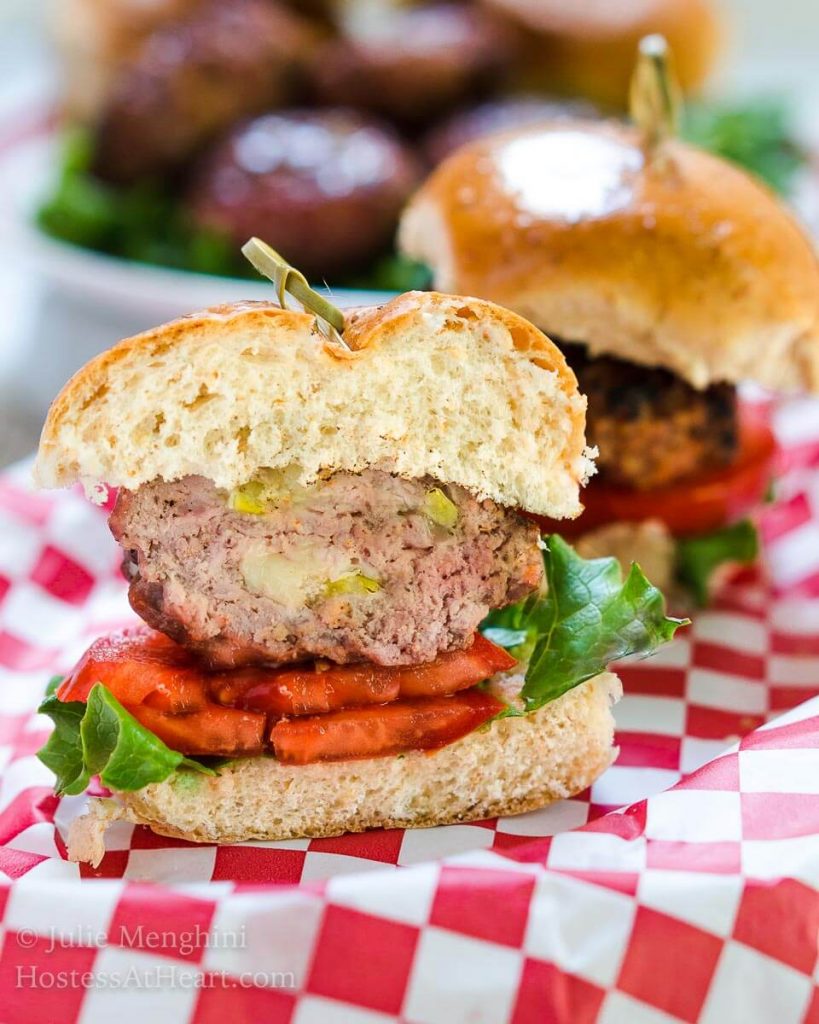 This slider recipe is only one way that we love to use Mezzetta Peperoncini. I've been putting them in lots of my salads for years. Whether it's a green salad or antipasti, they both taste better with these peppers.
I also love adding them to my favorite sub sandwiches. Peperoncini are crisp golden peppers with just a hint of heat that are sourced from small family farms in Greece.
This product is really versatile, just like this recipe. Pork and Beef Sliders with Pepper Jack and Peperoncini can be made in several ways. Here are just a few ideas:
Meatballs with cute little picks for a smaller finger food or appetizer
Cook and add the ground meat mixture to a hoagie bun and top with the cheese for a pepper-steak sandwich. Top with more sliced peperoncini.
Top pasta or a pizza crust with the ground mixture for a pepper-steak version. Top with cheese and bake until bubbly.
If you love a great burger like I do, here are a couple more for you!
Do you have a favorite Mezzetta product or delicious ways you use Peperoncini? I'd love it if you would share by leaving me a comment below.
I want to thank Mezzetta for such a high-quality product in addition to supporting Hostess At Heart! That allows me to keep bringing free recipes to you, my friend!