A Smooth and Sexy Cuban Manhattan Cocktail is a lot cheaper than therapy and it's like taking a little vacation without ever leaving home

.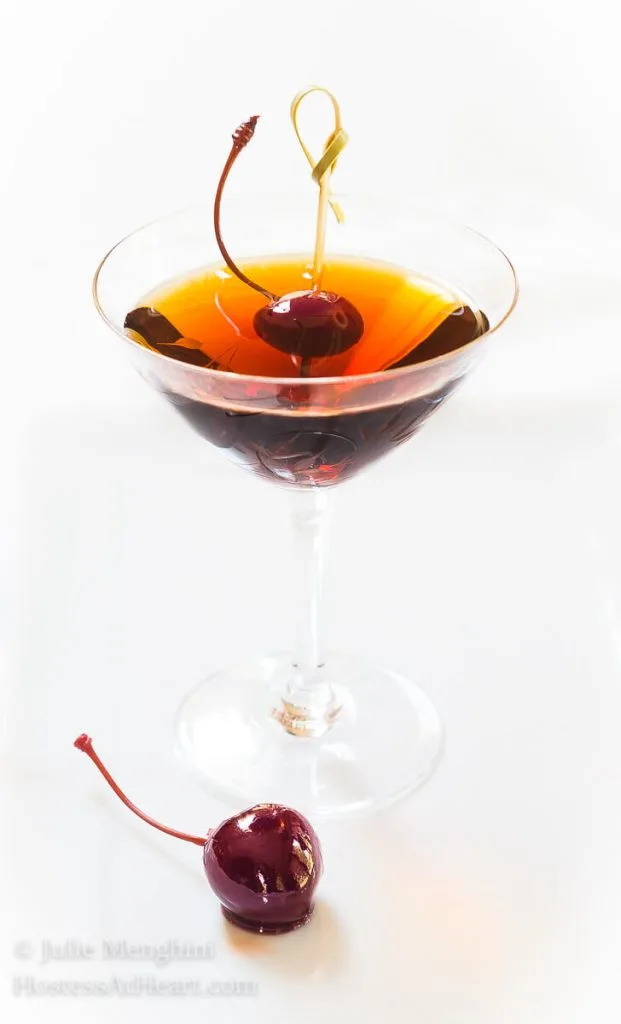 Put the kids to bed, it's time for a super Smooth and Sexy Cuban Manhattan Cocktail. Just let the day melt away. The worries and stress of today will look a lot smaller tomorrow.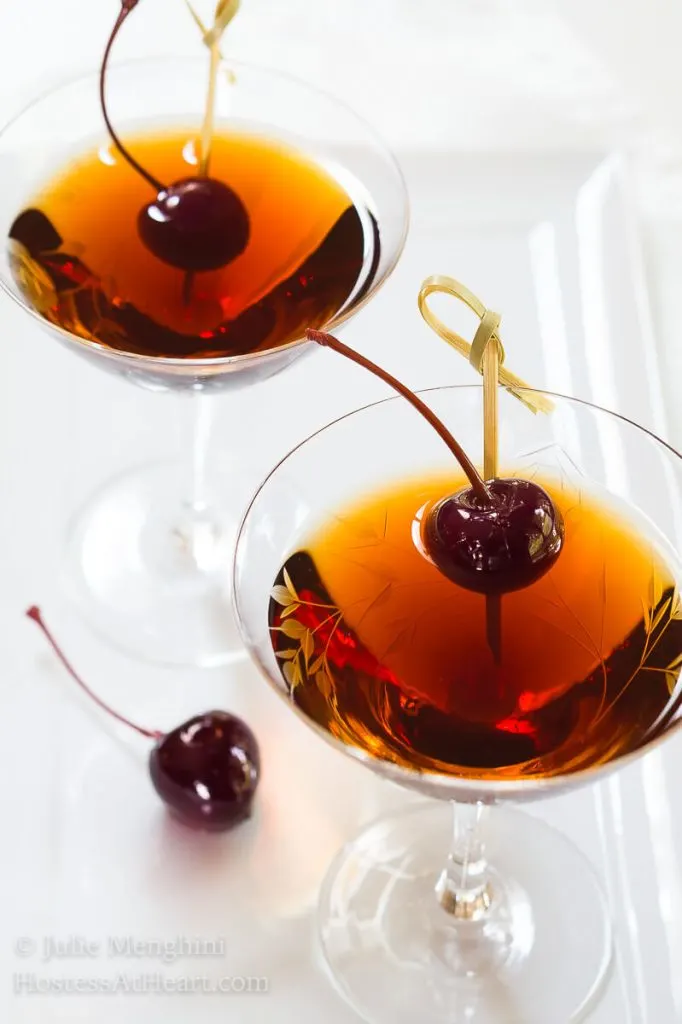 John has a lot of convictions that have mellowed or just gone out the window as we've gotten older. I like to say he's broadening his horizons.
He might say that I've worn him down. Either way, he used to say he didn't care for rum.
That is until we visited the Dominical Republic. On one of the evenings, they had a rum tasting showcasing some of the countries rum.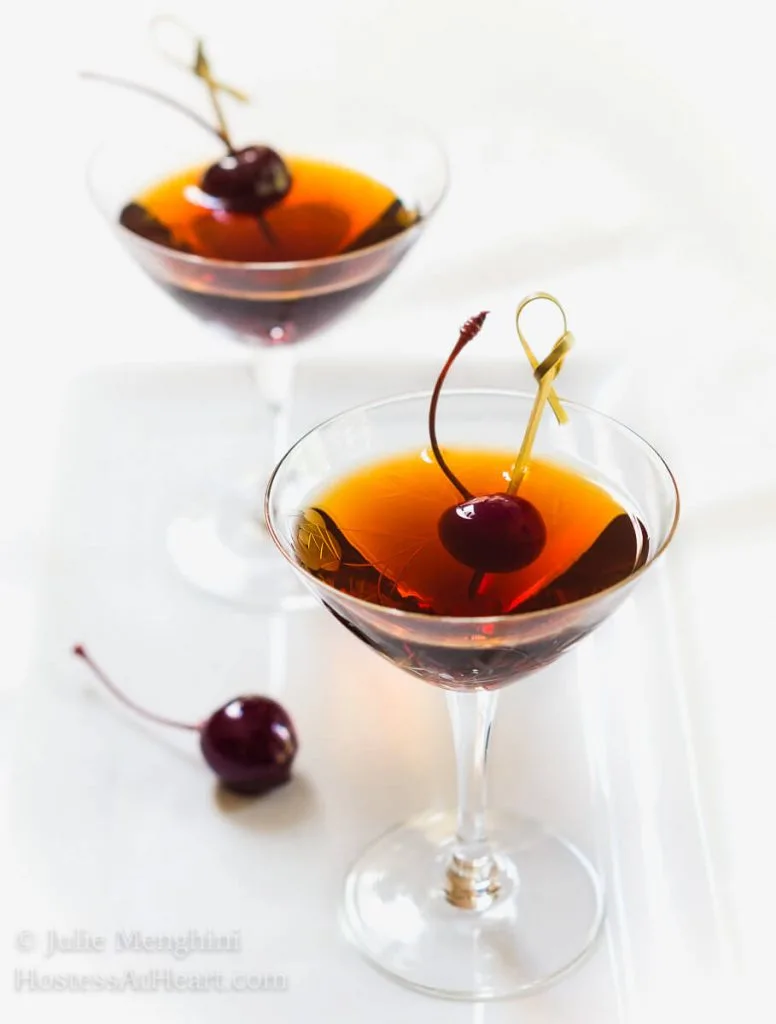 They were sippers, not the cocktails that are featured on the "booze cruises" which is where I think John got his opinion that he wasn't a rum drinker.
Needless to say, we both enjoyed good rum. We still don't care for a lot of the umbrella drinks that are sweet and mask whatever they're mixed with.
This Cuban Manhattan Cocktail is definitely not an umbrella drink.
Using a high-quality rum is what makes this cocktail smooth and sexy.
We always make it with a least two different kinds of rum and sometimes 3.
John is a little more of a purist than I am. I like adding a drizzle of bada cherry juice for just a touch of sweetness.
Not John, he doesn't want anything interfering with his drink.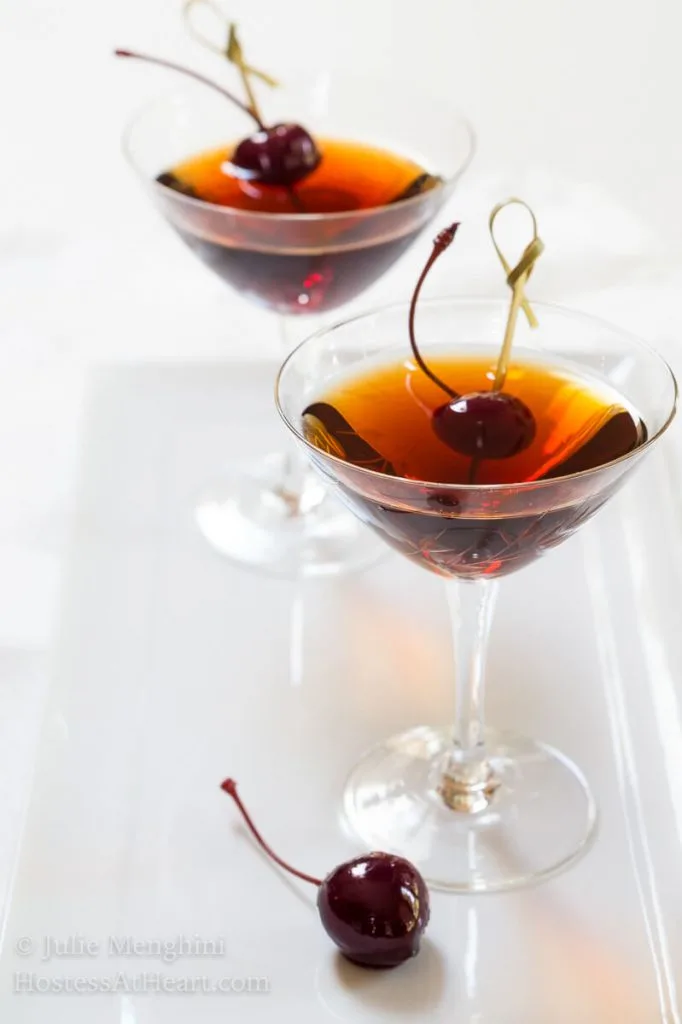 Don't have time to make it now?

Pin it

for later!
These drinks are sippers. Taking the time to slow down and to take a couple of deep breaths is something we should all do a little more of whether you have a cocktail or not.
Sharing an occasional cocktail and catching up with each other at the end of the day is something we look forward to.
Still looking for cocktails?
We love a good cocktail! You can find all of our great cocktails here!
What is your favorite adult beverage! I love discussing booze and amazed at the creativity so please share!