Take back dinner time! Hickory Smoked Chipotle Garlic Bacon Wrapped Brats with Avocado Pico are quick, easy and best of all delicious!
This post is sponsored by Cloverdale Foods Company. All ideas and opinions are 100% my own. Thank you for supporting the sponsors that allow me to keep recipes coming your way!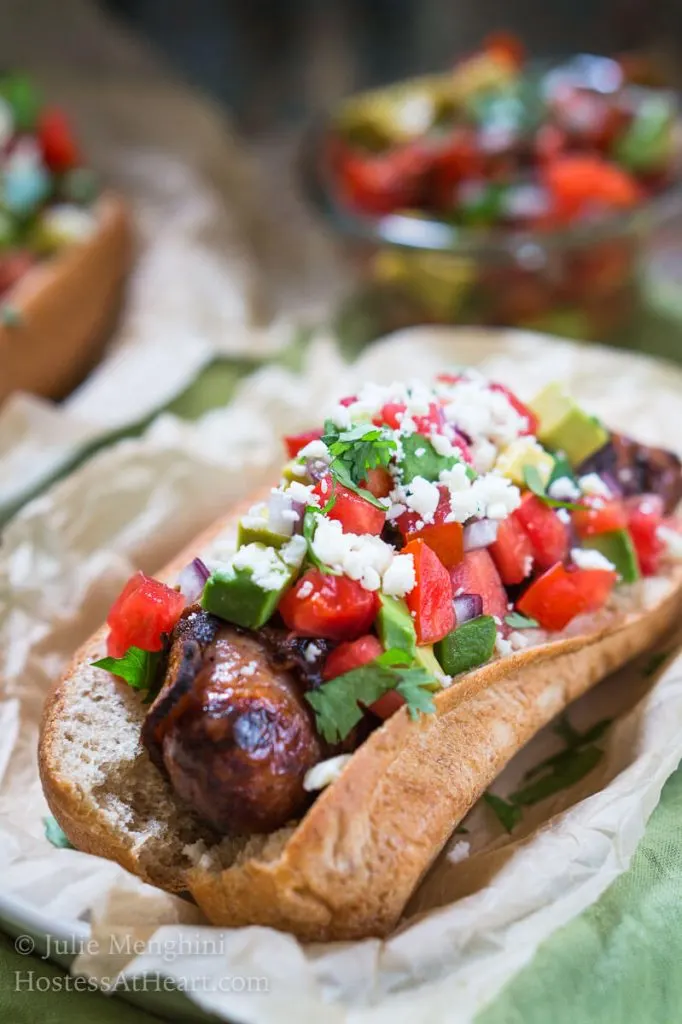 How many times have you said or heard, "Where does time go?" Recapture a few minutes over dinner with Hickory Smoked Chipotle Garlic Bacon Wrapped Brats with Avocado Pico. Everything is better with bacon right?
I can remember anxiously wondering when my 16th birthday would ever get here. I wanted a drivers license and my new found freedom in the worst way and time just seemed to drag by. Well, be careful what you wish for right? Once I had children of my own, time sped up and there was no looking back!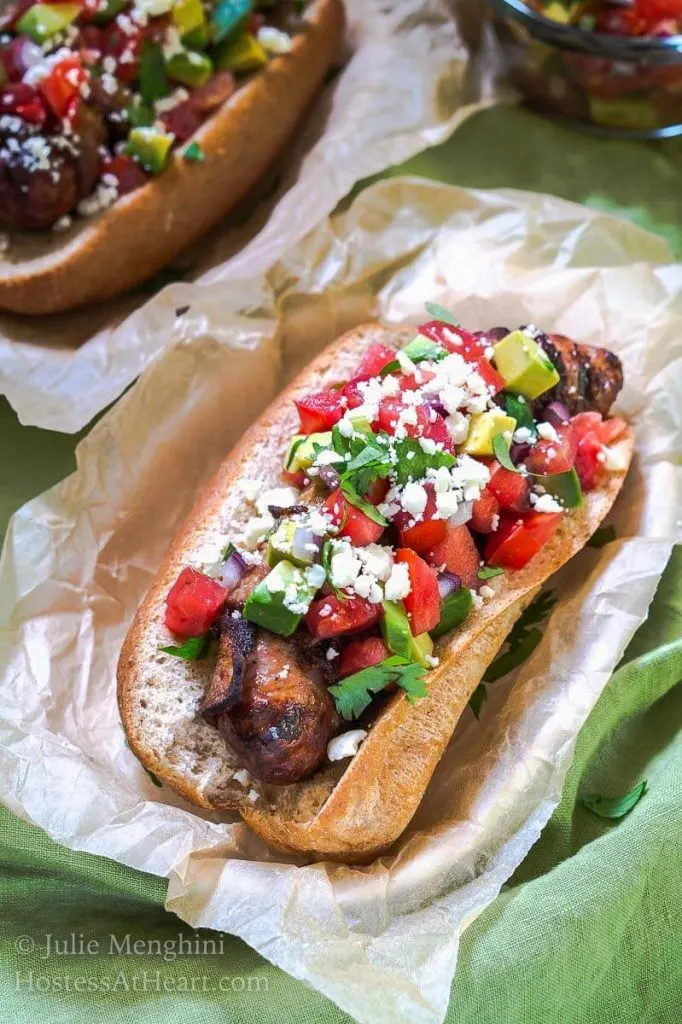 When we were in the midst of running to all of our kids' school activities, we still made time to all sit down to dinner as a family. Sometimes my meals were quick and easy like these Hickory Smoked Chipotle Garlic Bacon Wrapped Brats with Avocado Pico. They seemed to like the simple menus the best.
[clickToTweet tweet="@Cloverdalefoods Hickory Smoked Chipotle Garlic #Bacon Wrapped Brats with Avocado Pico #recipe " quote="Chipotle Garlic Bacon Wrapped Brats with Avocado Pico Recipe"]
Recipes don't have to be time-consuming or difficult to be good. The one thing that is important is to use good quality ingredients. When I had the opportunity to work with Cloverdale Foods, I learned that they are a 100-year-old family owned company whose sole focus is pork products with unsurpassed quality and flavor. You can use their store finder to find their amazing products in your area!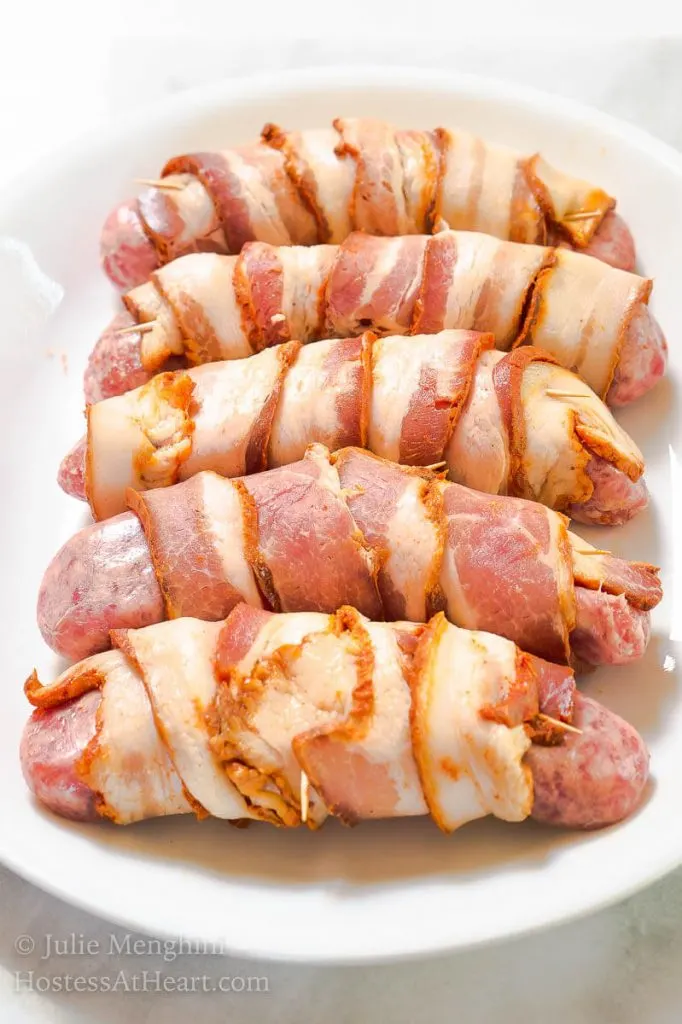 This recipe was so quick and easy to make. Everything can be put together in advance or to make in a nano second when you're ready to put it on the table. That makes it perfect for "Bacon Lovers Day" on August 20th, entertaining or a tailgate party too! Everyone will be asking you how you made them.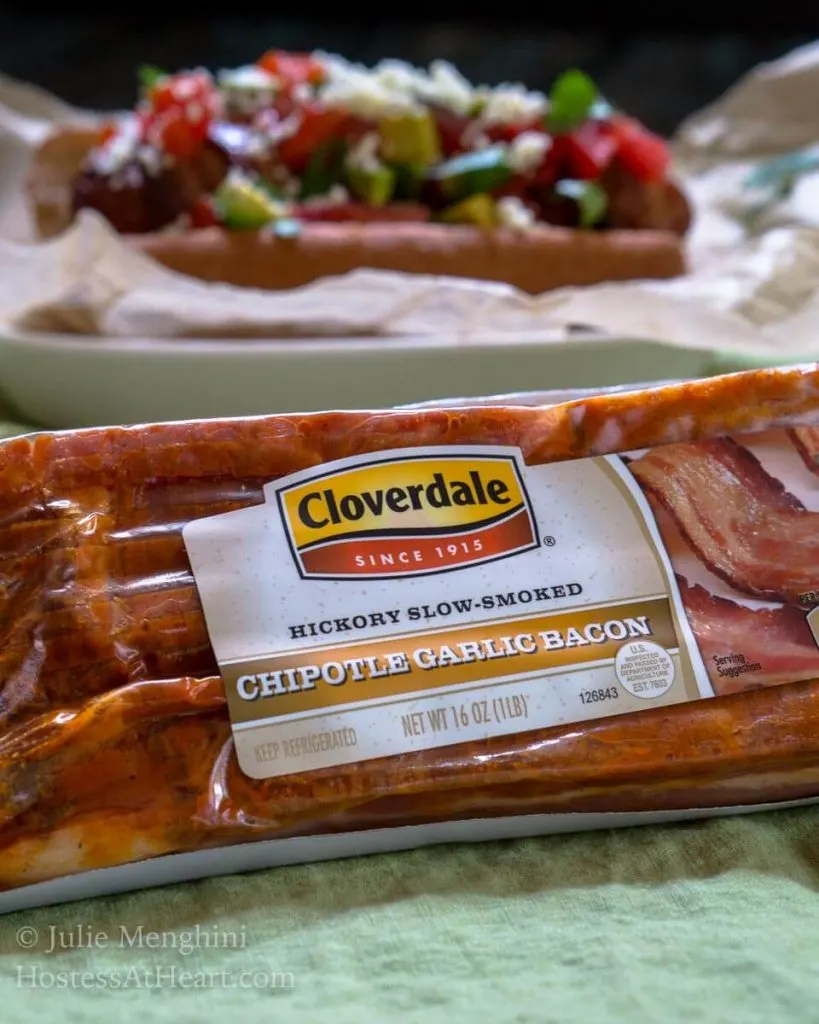 The secret is Cloverdale Foods high-quality Hickory Smoked Chipotle Garlic flavored bacon which won 1st Place at the Blue Ribbon Bacon Fest in Iowa this year! That's no easy feat, as a neighbor to Iowa, I know they know their pork! They also have a wide selection of brats and sausages to choose from. Next time around I'll be making this recipe with their Jalapeño Cheddar Sausage! The avocado pico served as a fresh balance to a big meat sandwich.
Don't have time to make it now?

Pin it

for later!
John invited a friend to dinner. I don't usually invite our friends over to be my recipe guinea pig but he was very happy that we did. We all loved this sandwich.
I want to thank Cloverdale Foods Company for not only supporting Hostess At Heart but for introducing us to their high-quality products.
Speaking of time flying by, we are looking at tailgating parties for the upcoming football season and then the Holidays folks! I will definitely be trying some more Cloverdale Meats products and bringing you some great recipes.
If you need a couple more recipes that use bacon here are some of my favorites!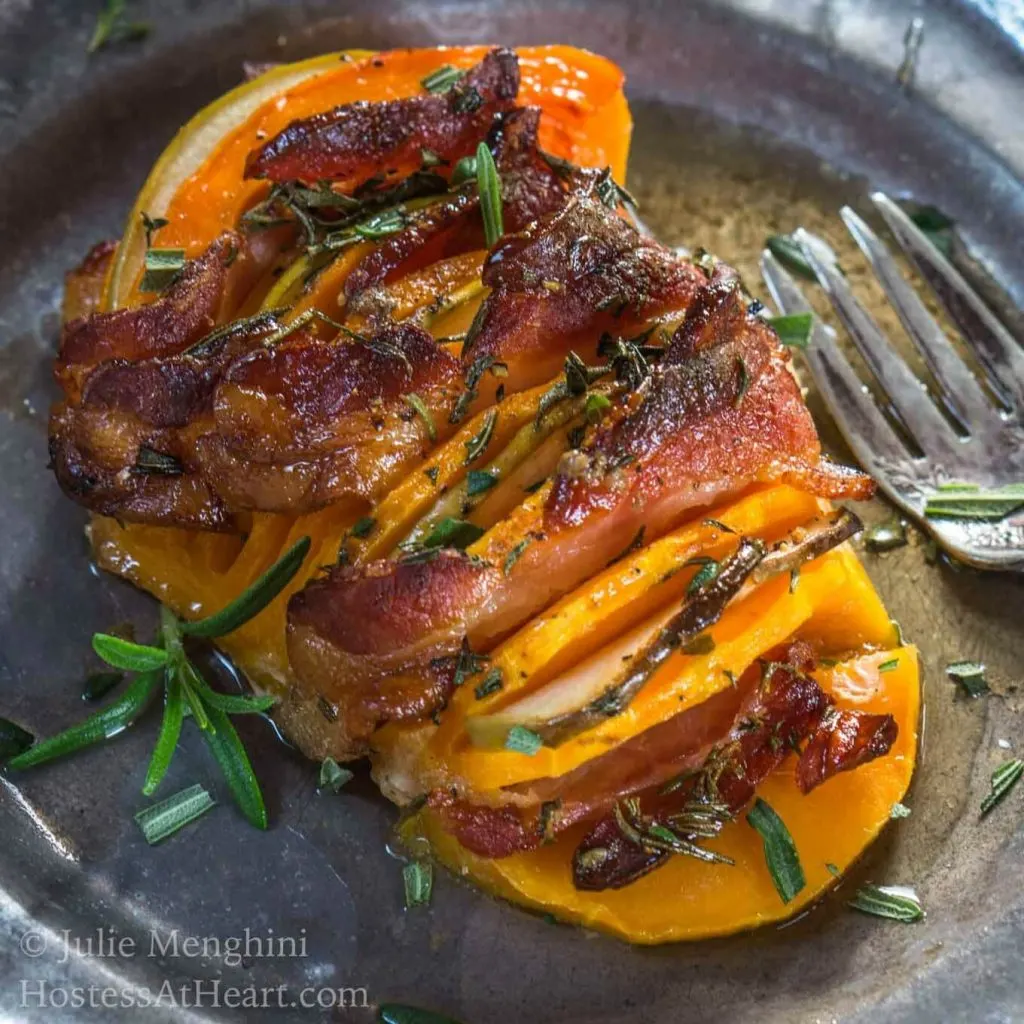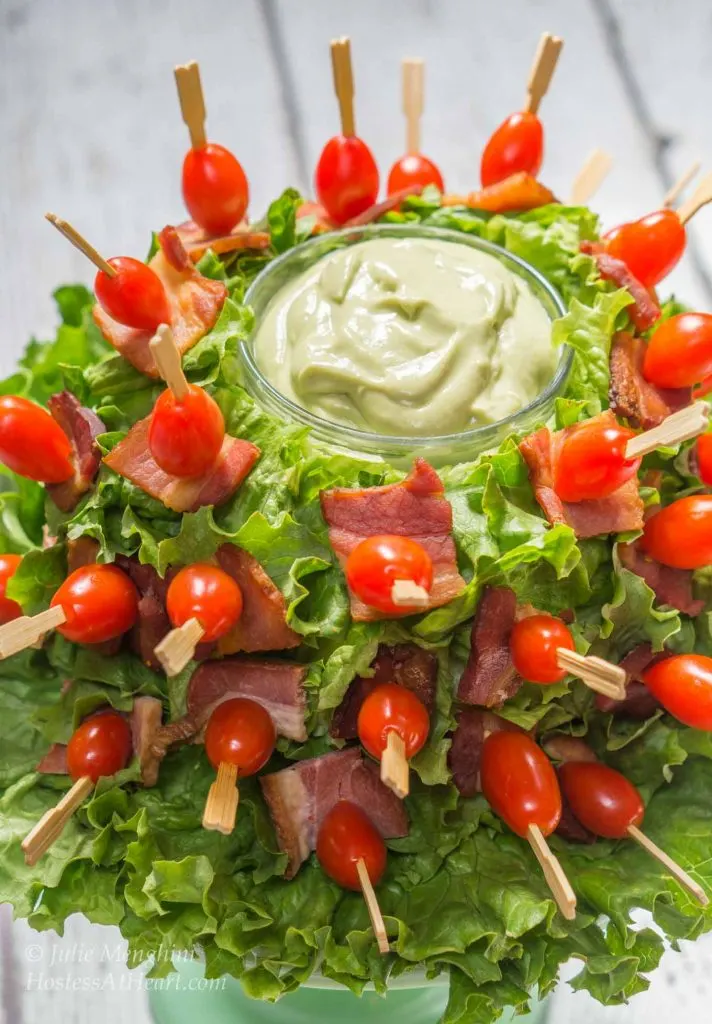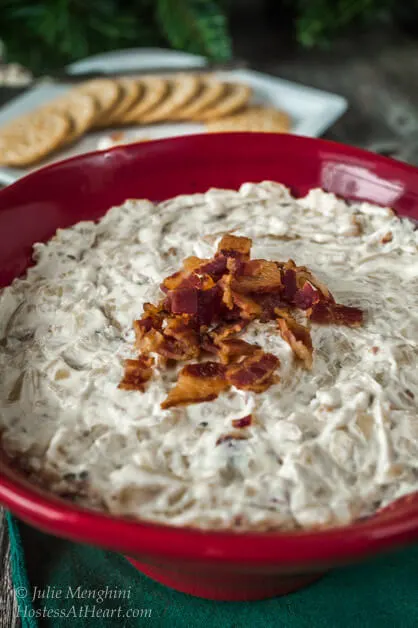 Let's keep in touch! You can find me on Pinterest, Instagram, Facebook, Twitter, and YouTube! Better yet, enter your email address in the box below and never miss a recipe!