A golden, creamy sweet caramelized onion bacon dip that is perfect as an appetizer or delicious on baked potatoes.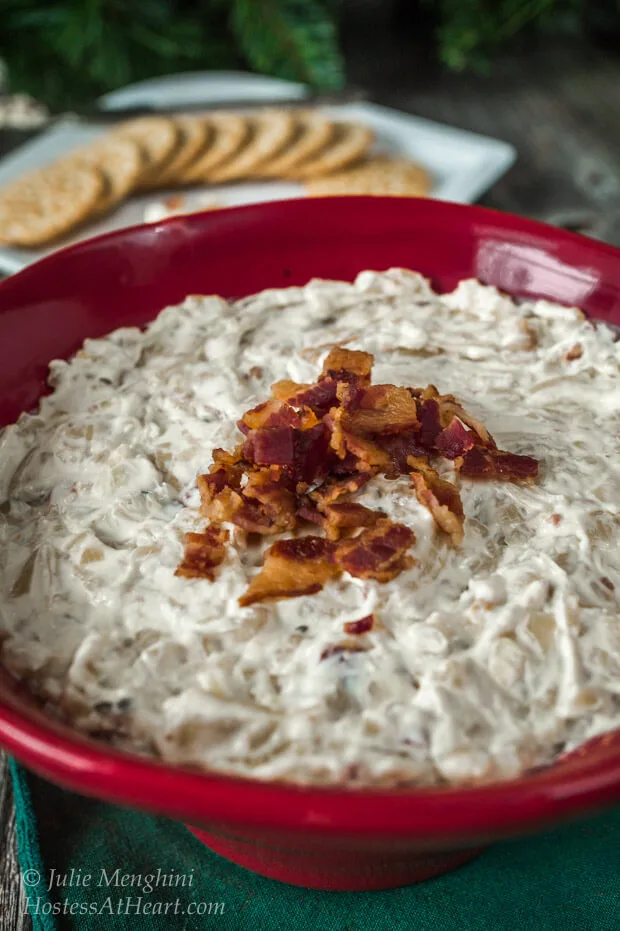 I get tons of emails, like all of us, showing recipes and promotions, and things that you just have to try. Some I keep, but most I delete. One glorious day, I was received this recipe for Caramelized Onion Bacon Dip. The originator was Martha Stewart. I really wanted to make it for the next get-together we attended!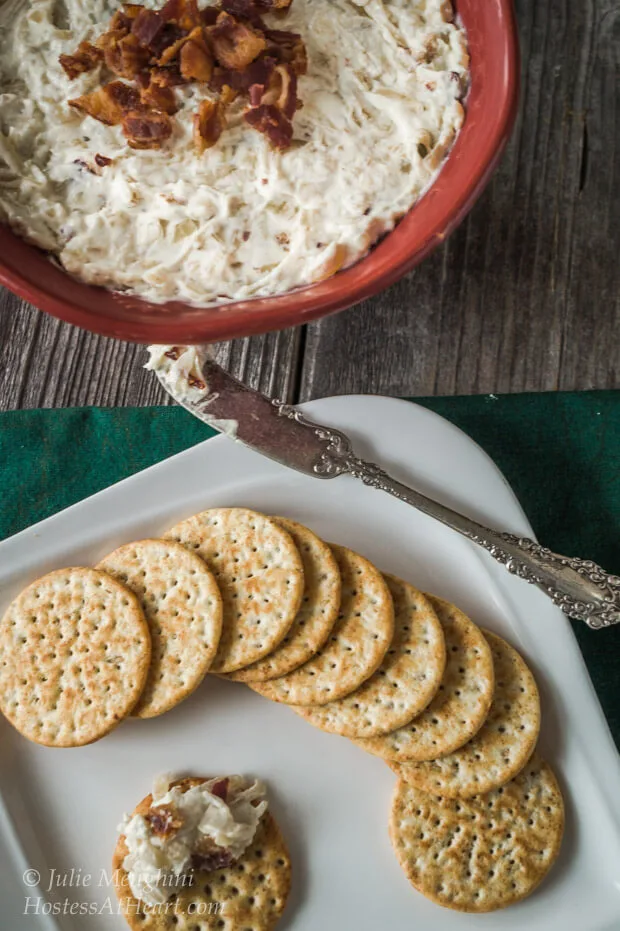 Well for us, that generally doesn't take long. We love socializing, and I always take something to share. I had a friend ask me to do a blind taste test on his dip. I didn't do too bad of a job, and then asked him to do the same for my dip. When I told him what it was, he said no way, I don't eat onions. Yea right, he does now!
This recipe is even better the next day. It's a dip recipe, but we ended up putting the leftover dip on baked potatoes. Caramelized onion and bacon? Hello flavor! I served this dip on buttery crackers. You could easily have served it with veggies for another option. Either way, just try it!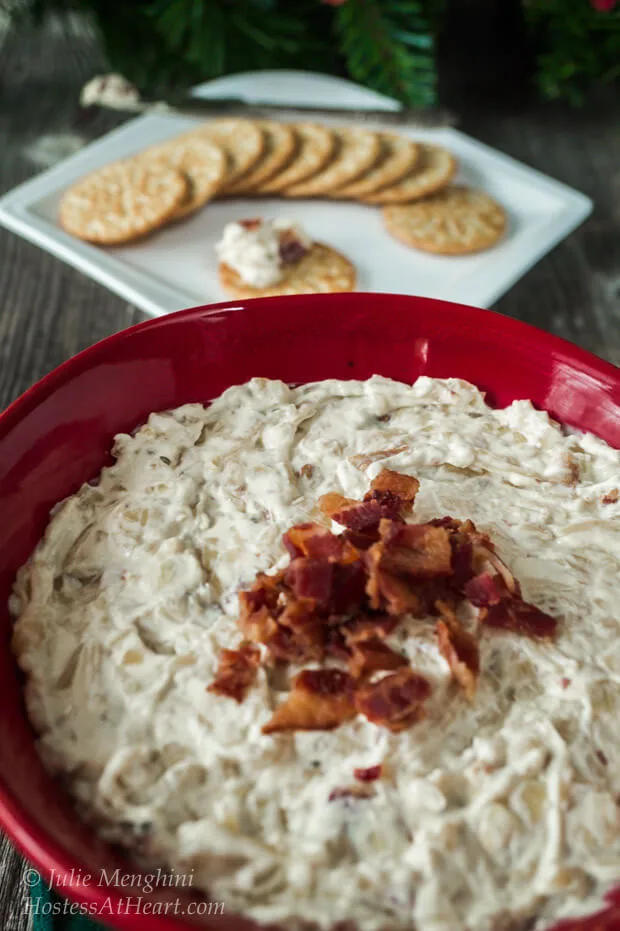 This recipe used 4 strips of bacon. I doubled that amount, and the recipe had you fry shallots for the top, but I just used, you got it, bacon. This recipe can easily be cut in half and it will still be a generous sized appetizer. For another great appetizer choice, try my Creamy Gorgonzola Cheese and Fig dip!
This recipe is so good that I can't wait to share it with my friends at Throwback Thursday, Fiesta Friday and Saucy Saturdays!