If you love Chocolate Cookies with rich chewy centers and a delicate outer crunch, you are going to love this Easy Dark Chocolate Cookies For A Crowd Recipe!
Deep dark chocolate cookies that are tender and moist in the center but have an amazing crunch on the edges and a sweet crackly sugar top.
Flavor alert! This is a delicious Chocolate cookie that totally takes care of our chocolate fix.
I invited some friends for dinner. For dessert, I served these cookies along with a scoop (ok two scoops) of homemade ice cream.
They were the perfect treat after our meal, and no one turned down seconds.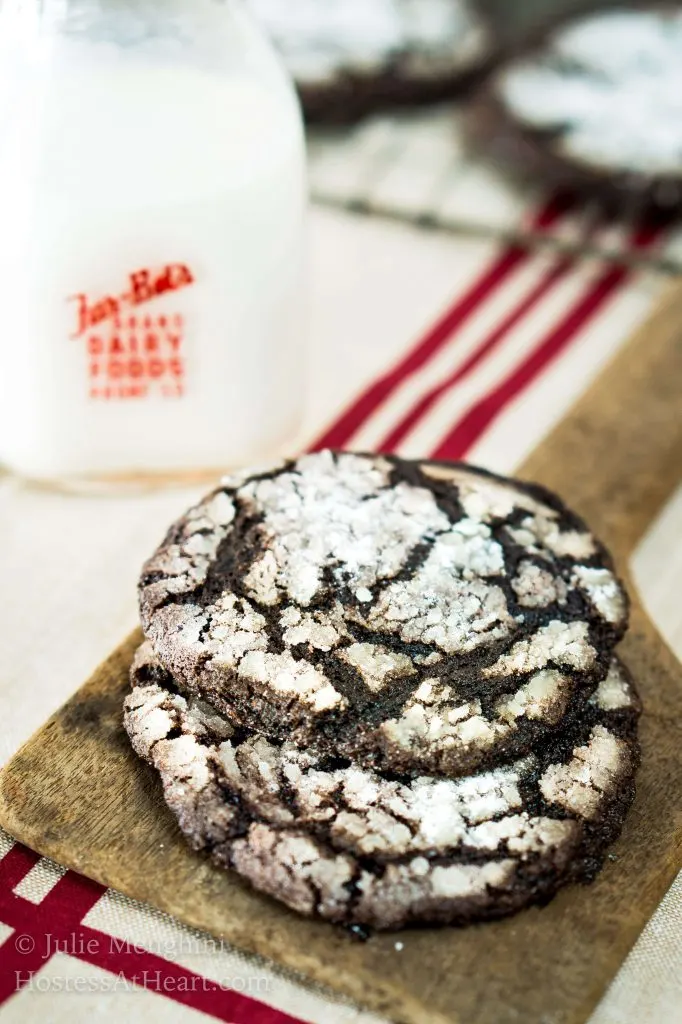 This is the perfect Chocolate Cookie recipe for when you want more than a dozen cookies too. That makes them perfect for cookie trays or bake sales.
You can freeze up the dough so you can just bake up a few at a time or bake them and freeze them so when unannounced company drops by you're prepared with an easy delicious treat.
This recipe does feed a crowd. One batch makes 48 large cookies!
This cookie dough has to chill, so start them a couple of hours in advance of when you need (want) them.
I actually made mine the day before. I stored them in an airtight container, and they were just as yummy.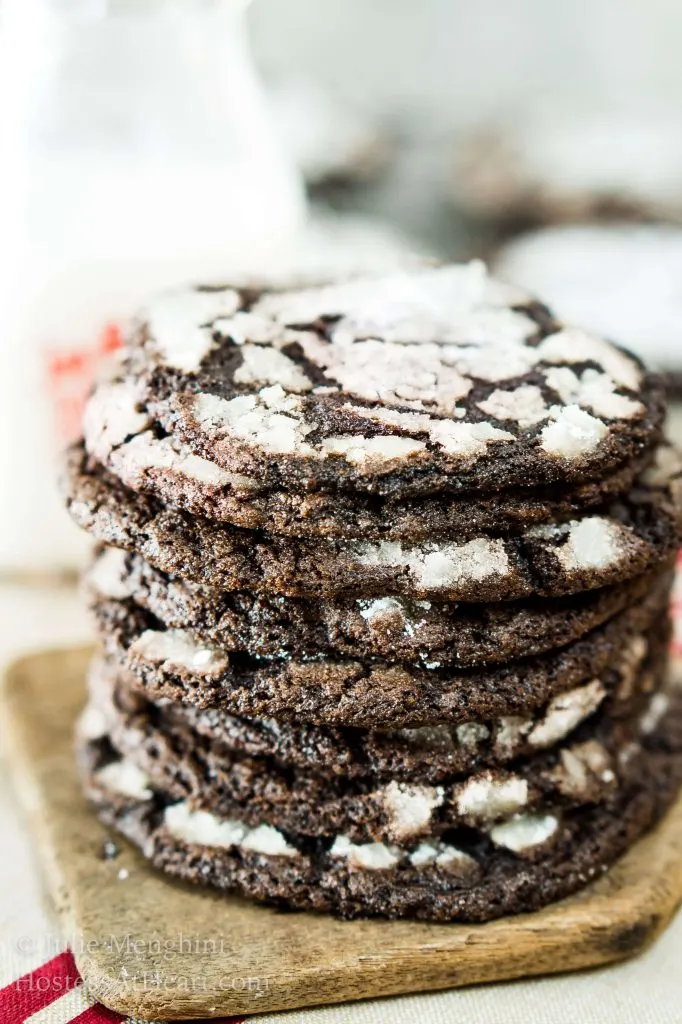 If you love Chocolate Cookies with rich chewy centers and a delicate outer crunch, you are going to love these cookies.
We originally posted this recipe when I first started my blog, but I've tweaked it by making them easier to make and upping the chocolatey goodness with espresso powder.
We really liked them when I first made them and really love them now.

This recipe requires that you roll the dough into 2 logs that are roughly 2 inches high and 12 inches long.
How to shape Chocolate Cookie Rolls
I laid a piece of wax paper down and used a plastic ruler. My 18-inch ruler gets used as much in my kitchen as about any gadget does, and I can't tell you how handy it is.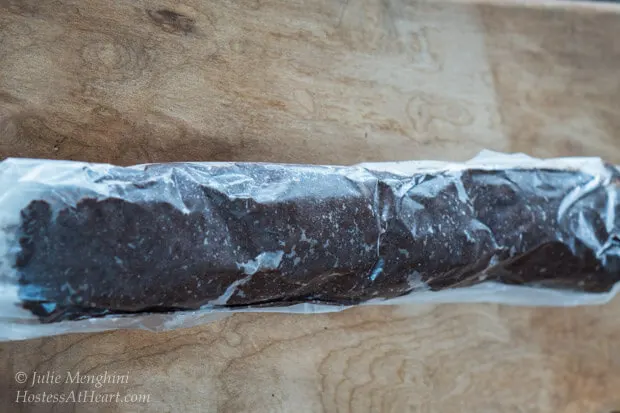 Cut the rolled dough into 1/2 inch slices and put them on your parchment paper-lined baking sheet. Cover with sanding sugar. Like a blizzard, not like a dusting.
That is what creates the crevices in these cookies. Sanding sugar is finer than white granulated sugar.
You can use any superfine sugar. Do not overbake these cookies. Since they are thin, they will set up as they cool.
Pin these Easy Chocolate Cookies

If you liked this Chocolate Cookie recipe, here are a few more I think you'll enjoy
Our most popular recipes
These cookies are perfect for a cookie exchange or treat for work or school because they go a long way. You could even keep a few at home for yourself because no one would ever know!