Honey-Oat Pain de Mie has a warm homemade flavor with a touch of sweetness. It will take your everyday sandwich to a whole new level.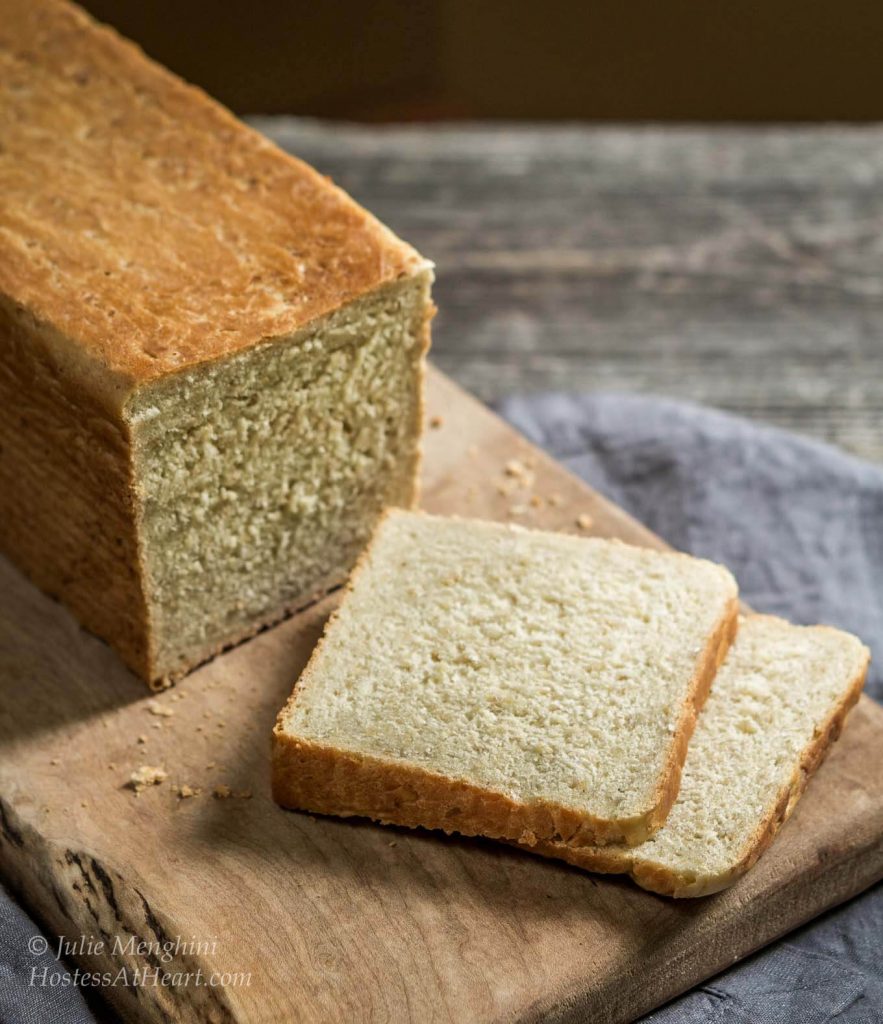 Honey-Oat Pain de Mie takes an ordinary sandwich to a whole new level!
The only thing fancy about this bread is the name. It's a simple loaf to make and a simply delicious bread to eat.
Quite some time ago Josette from The Brook Cook baked a Pullman Loaf of bread.
It was called a Pullman because it's baked in a Pullman pan.
I'd never heard of this pan, but it made a perfect loaf of bread for sandwiches.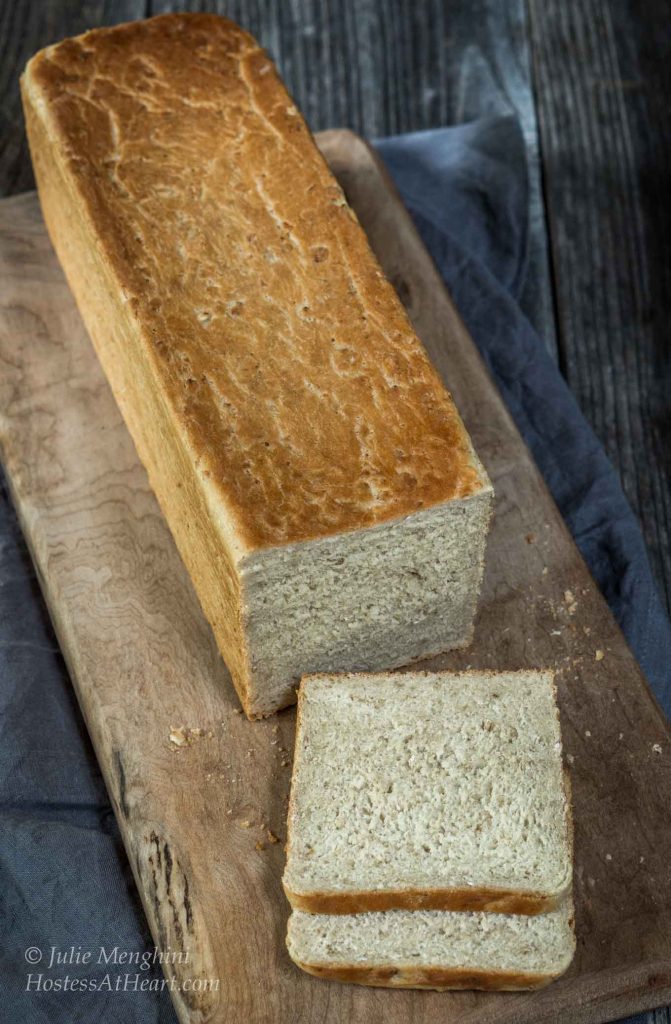 I bake most of the bread that we eat weekly, but I'd never baked bread that resembled the size and shape of store bought.
That isn't that big of a deal, but the sandwich-sized slices work well when packing them for lunches or putting them into a toaster.
I ordered this pan and decided to try King Arthur's Honey-Oat Pain de Mie loaf.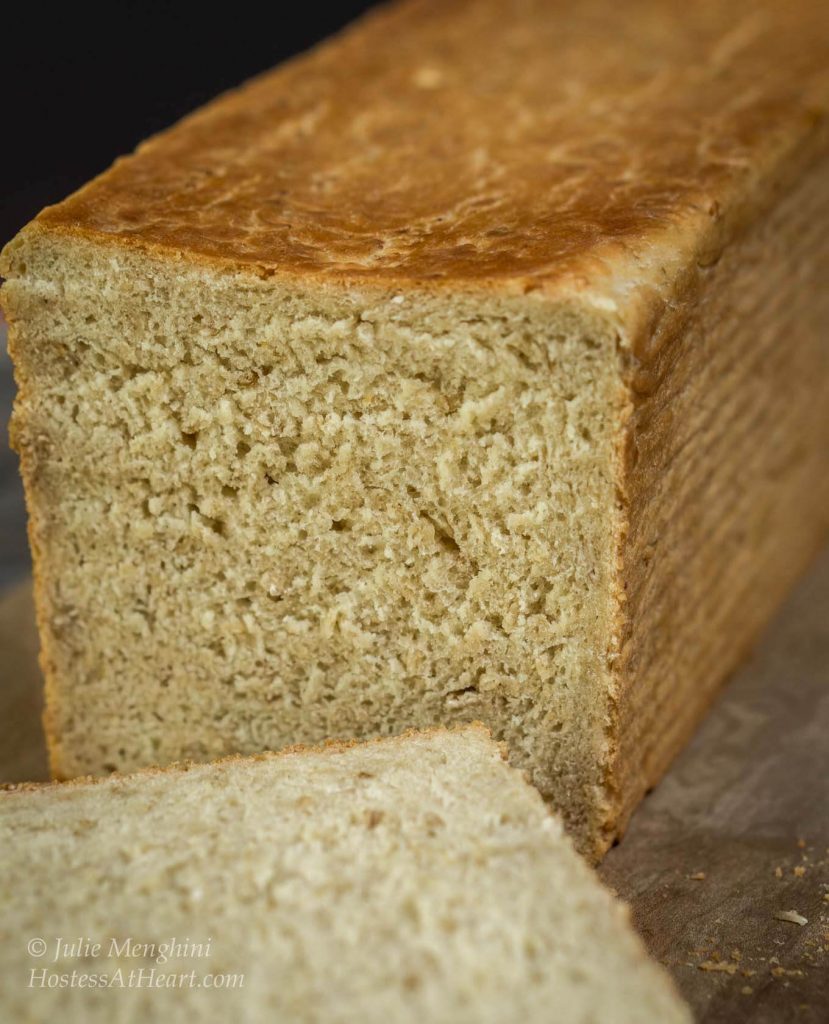 As you can see this loaf of bread looks pretty ordinary. What isn't ordinary is that it's one of John's favorite loaves of bread.
I've made this bread a lot, and it comes out every single time.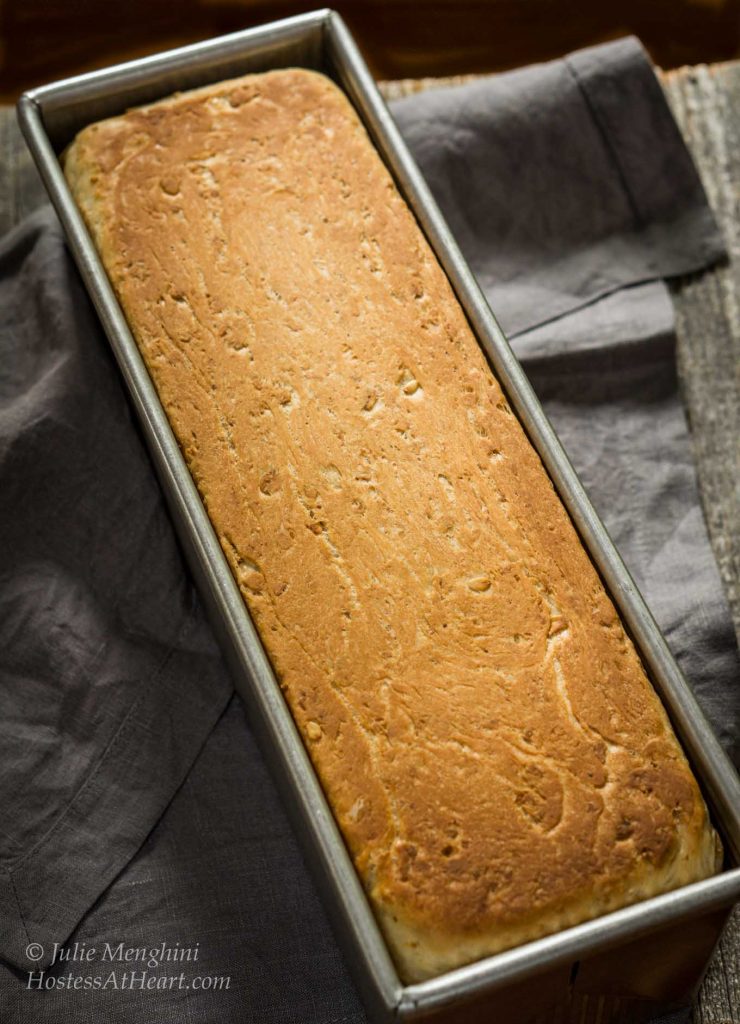 I like this bread because it uses "Natural Sweeteners" that are a healthy and tasty alternative to refined sugar, high fructose corn syrup, and artificial sweeteners".
Natural sweeteners include honey, maple syrup, molasses, dates, banana puree, coconut sugar, balsamic glaze, brown sugar syrup, real fruit jam made without any sugar, stevia, and palm jaggery.
These ingredients are listed for a 13″ x 4″ pain de mie (Pullman) loaf pan. If you would like to use a standard 9″ x 5″ loaf pan, cut all of the ingredients in half EXCEPT the yeast, and check the bread after baking for 30 minutes.
If you would like ingredients listed by volume, please visit King Arthur Flour for the recipe conversion.
If you like this bread recipe I think you'll enjoy these recipes too!
Don't have time to make it now? Pin it for later!

I've made this bread so many times. It makes perfect sandwich slices and french toast. If we don't use it up right away it makes amazing Homemade Bread Croutons! Here are a couple more bread recipes that we love!