Yafawi Sfeeha is a quick and easy roll that can be made with meat, cheese or vegetable filling. Perfect as a main meal or striking finger food appetizers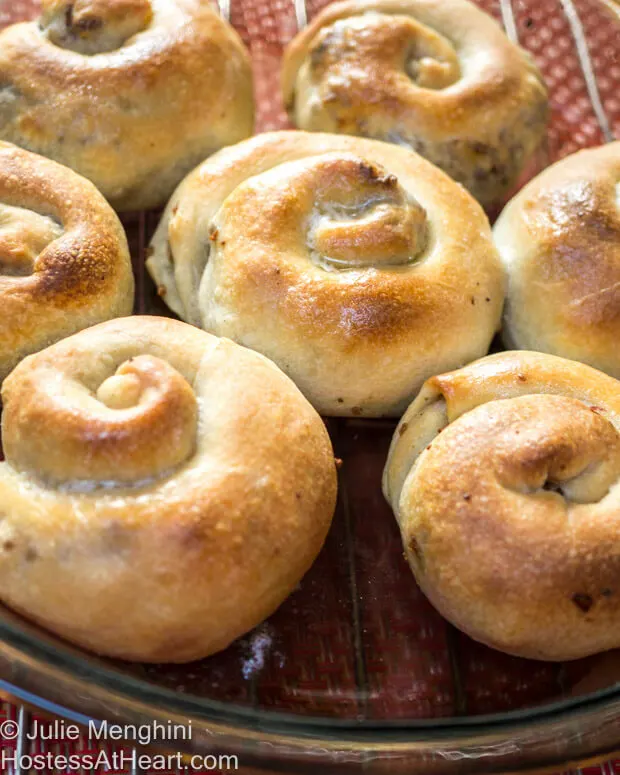 Ya what? That's what I said! This months Daring Bakers' challenge is hosted by Manal Obieda, known as Manal's Bites. Manal explained that Yafawi Sfeeha is a great authentic dish from Jaffa in Palestine. Manal also stated that it is served as a main meal along with a bowl of soup or a salad. The "Yafawi Sfeeha"(meat pies) or also known as "Milwayeh" which means twisted, is crispy yet tender and full of flavor.
The great thing about this recipe is that it is so versatile. I used an easy beef filling, but you could easily do a cheese or vegetarian filling, or a walnut filling for a sweet version. I also loved the fact that it is baked, so makes it a health conscious choice too unless you use a pound of ghee. Go for it, I don't judge!
The dough is very easy to make. It is best to let it sit for a couple of hours, but you can do it earlier in the day or a day in advance.
I served our Sheefa with a salad, and we really enjoyed this recipe. John finished them off over the next couple of days as his lunch with a side of fruit. Thank you Manal for this unique dish and for your wonderful step-by-step instructions.
Please check out Manal's blog for this wonderful recipe and many others.
Linked to Fiesta Friday | Flashback Fridays | Saucy Saturdays