A rich and creamy Mango Sorbet recipe that is refreshing, delicious and healthy. It makes a perfect popsicle too!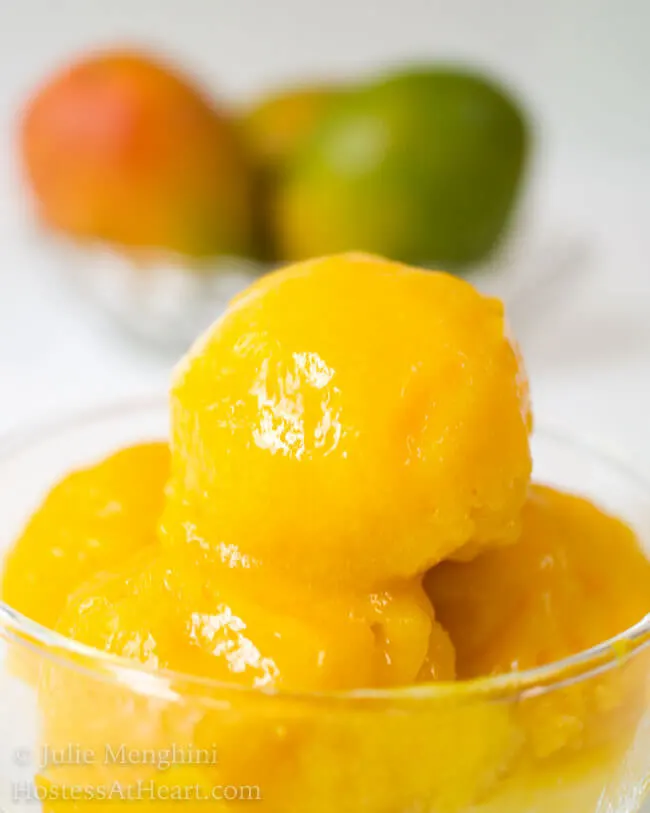 I am mango crazy. I told my husband that I wanted to move so I could have a mango tree. Of course he thinks I'm nuts, even though he does benefit from my mango obsession. This obsession forced me to by a flat of 6 mangos. What does two people do with 6 mangos? Lots of things, like Mango Sorbet!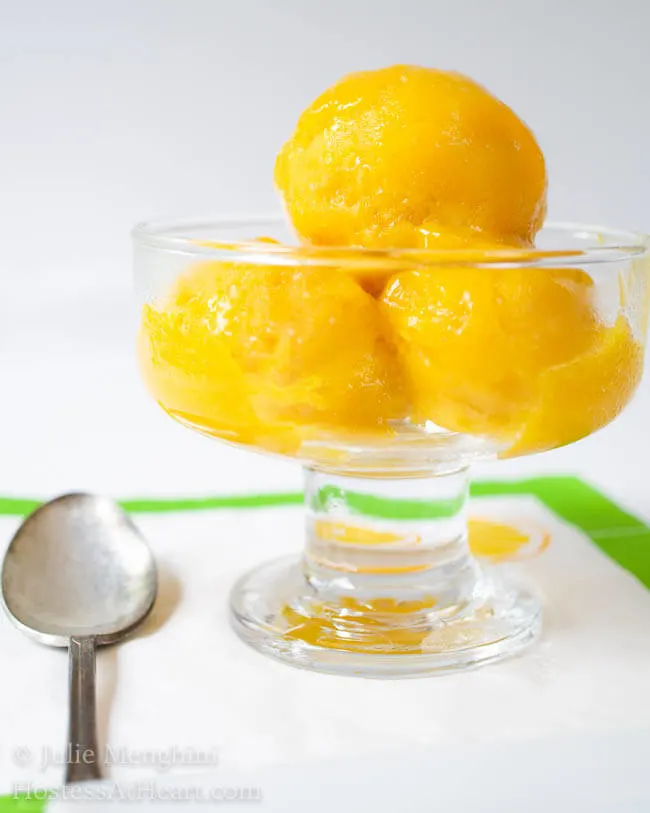 Last month, Tracy from Served From Scratch posted a 4 ingredient Peach Sorbet recipe. It looked just delicious. I had my last two mangos sitting in a basket threatening to perish. I knew that these last two mangos would make some mighty fine Sorbet, which was perfect for this hot weather stretch we've had. I had to make some changes to Tracy's recipe, but she was my inspiration!

This sorbet freezes hard and would make a great popsicle or a yummy slushy once thawed a bit. You will want to remove it from the freezer about 15 minutes prior to serving so you can scoop it. Or, you can just eat it right out of the blender when no one is looking. I have no idea where that thought came from.
Now this is the perfect dish to take to Fiesta Friday, Saucy Saturday, or at any gathering you are planning!