Applesauce Oatmeal bread recipe is a quick, easy and delicious. It's perfect as is or you can add nuts, raisins or other additions to your liking.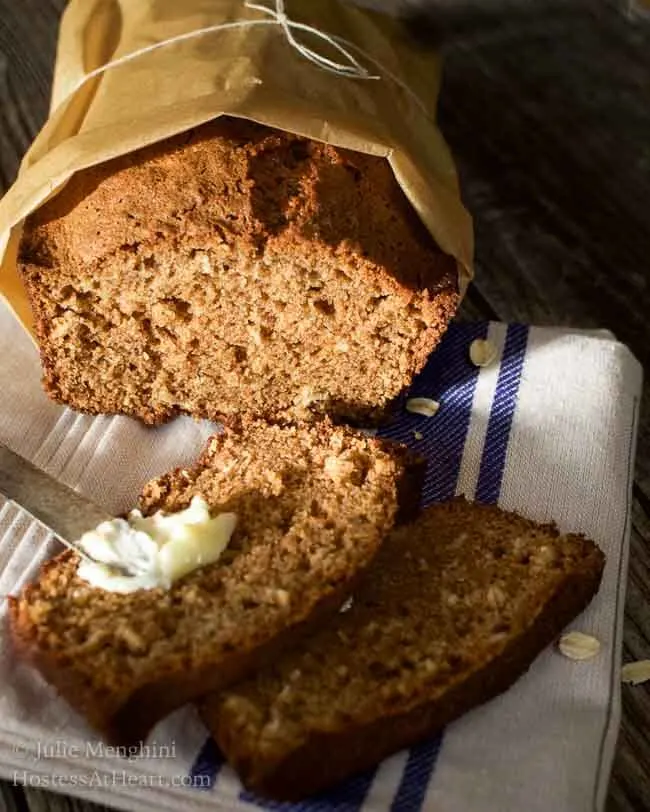 I just love baking bread. All kinds of bread, yeasty loaves, rolls, sweet bread, and my ultimate goal, artisan bread. I haven't made any bread so many times that I don't need to follow a recipe, and I bake because I love it and not out of necessity. Especially bread like this Applesauce Oatmeal Bread Recipe!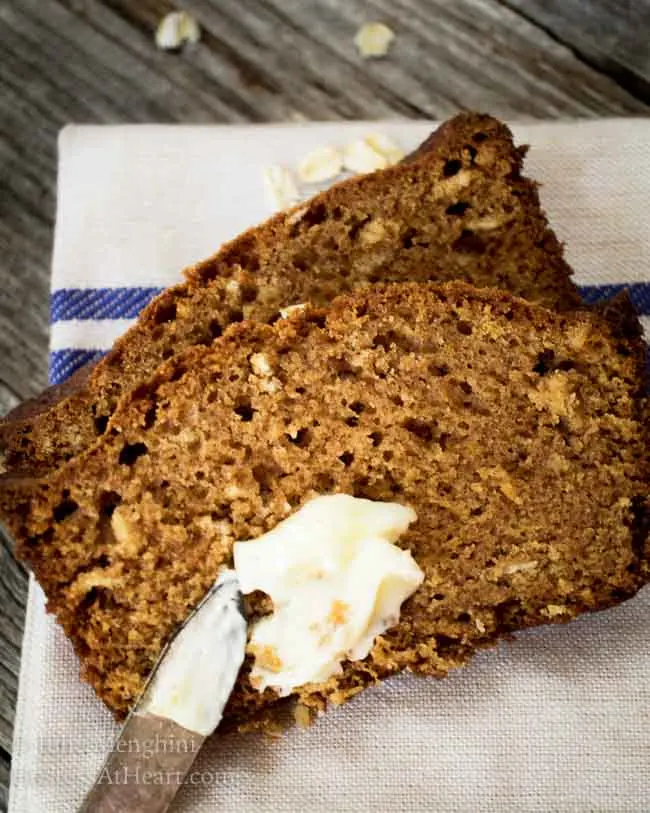 My mother grew up in a pretty strict household where, if her dad (my grandfather) was home, it was better to be "not" seen or heard. He wasn't the sweet, come sit on my knee kind of pop. She was one of 9 children, and because of their range in age, my mother doesn't remember her two older siblings living at home. In addition to her siblings, both of her grandmothers and an uncle lived with them. This was all in a two bedroom one bathroom house.
[clickToTweet tweet="Applesauce Oatmeal Bread #Recipe #Breadbakers #KingArthurFlour " quote="This Applesauce Oatmeal Bread Recipe is a slightly sweet healthier recipe. "]As you can imagine, they didn't have much. Her mother baked 13 loaves of bread twice a week. She never measured or followed a recipe, but every loaf turned out perfectly delicious. There were a lot of families that had it rough during this time period, and often they had bread on the table and not much of anything else.
Don't have time to make it now?

Pin

it for later!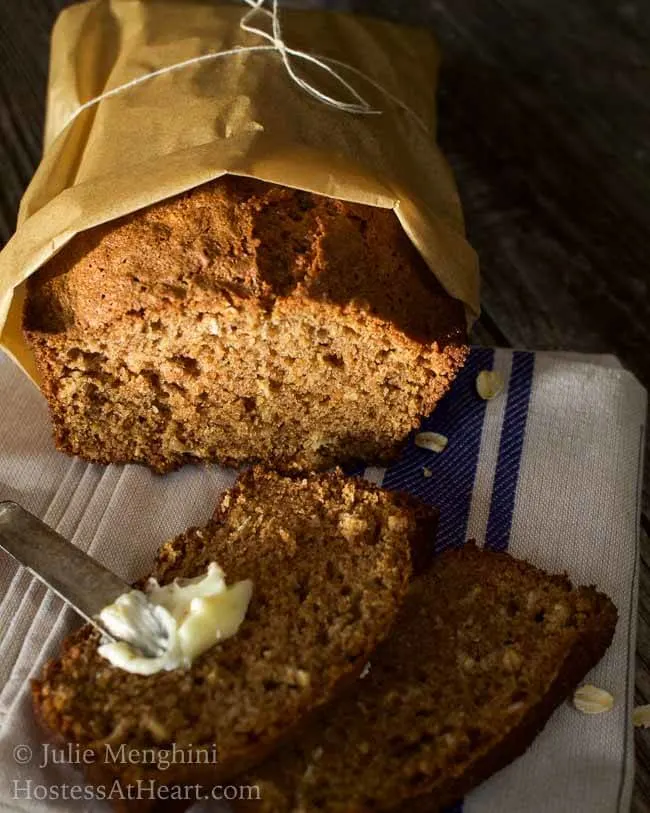 I'm glad that I have the choice to bake bread and love learning more about it. Occasionally, I participate in a monthly bread baking group. Each month the challenge is different.
The challenge for the "Bread Bakers" group this month was hosted by Kids and Chic, and our challenge was to create a bread using "oats".
I could really envision a nice crusty oat bread, but when I saw the Applesauce Oatmeal Bread recipe on the King Arthur Flour website, I just knew that I had to make it. I am so glad that I did!
It is a good thing that I took my pictures of the bread the same afternoon that I made it because it didn't last two days.
My husband and I ate the whole darned thing. We ate it for breakfast, lunch, and dinner. It was moist and just sweet enough.
With this recipe, you could add nuts or fruit, but I kept it simple. Being quick and easy, this bread will be on the rotation of favorite bread to bake.
Don't have time to make it now?

Pin it

for later!
What is Bread Bakers?
It's a group of bread loving bakers who get together once a month to bake bread with a common ingredient or theme. You can see all our of lovely bread by following our
Bread Bakers Pinterest Board
. Links are also updated after each event on the
Bread Bakers home page
.
If you are a food blogger and would like to join us, just send Stacy an email with your blog URL to [email protected].
Oatmeal Bread Recipes
I would like to dedicate this post to Selma who lost her battle to cancer on July 4th, 2015. Selma also loved baking bread and was a talented baker, friend, mother and so much more. She had a sourdough starter that she called "Twinkle". Selma sent me some of this starter that I cherish and will be featuring in a future post.
Here are a couple more of my favorite Quick Bread recipes!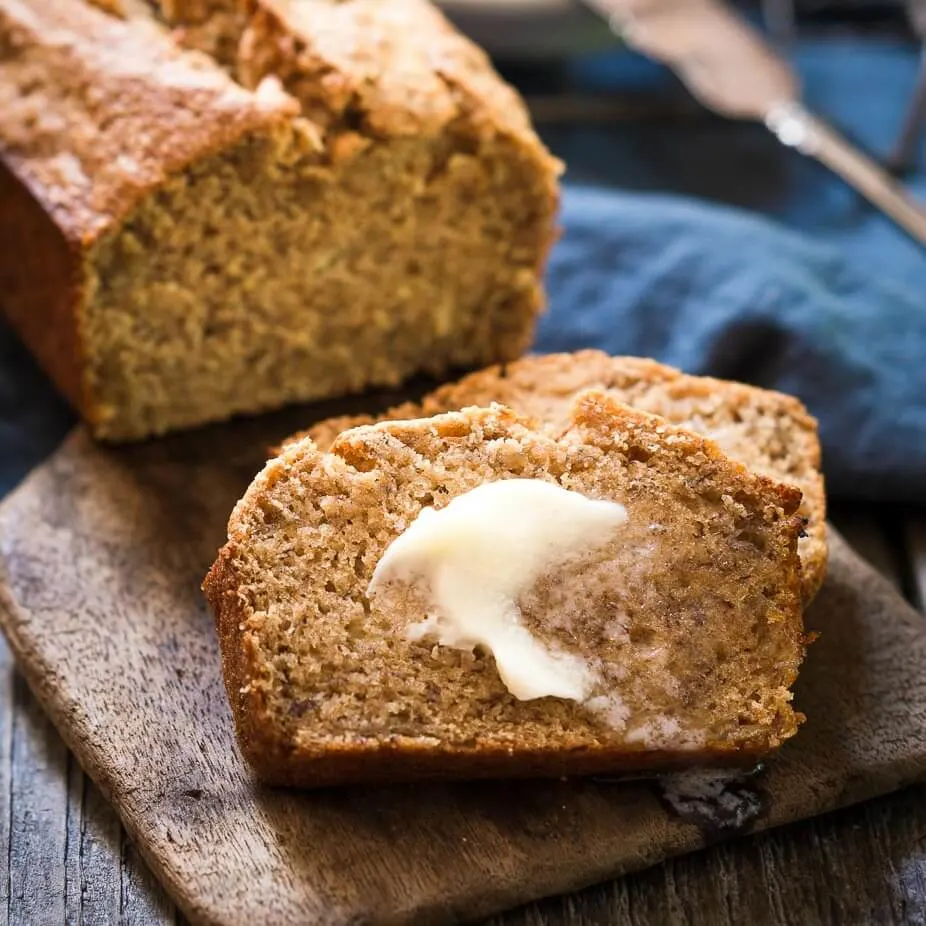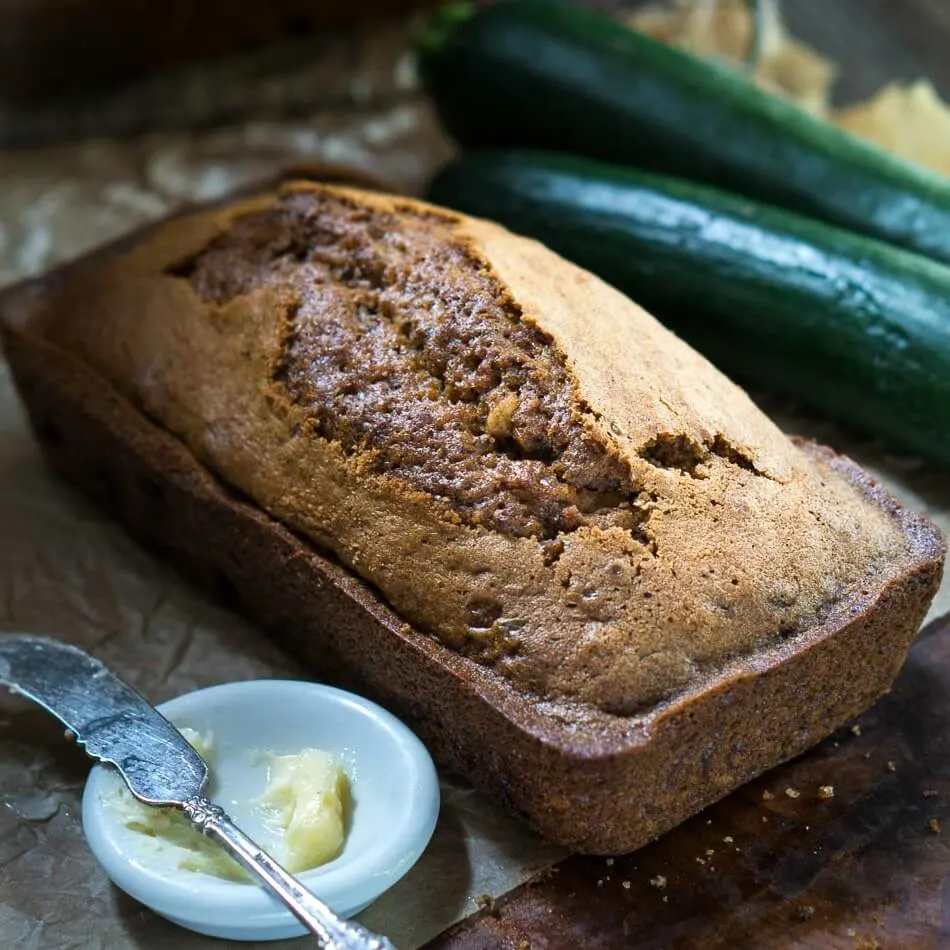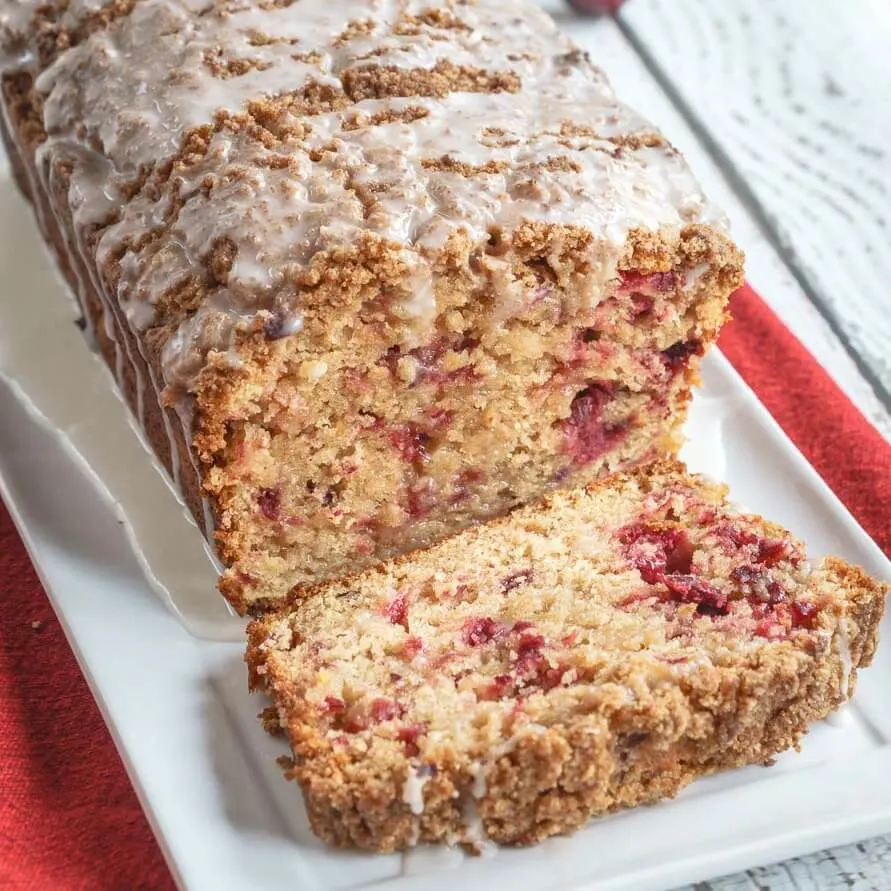 Let's keep in touch! You can find me on Pinterest, Instagram, Facebook, Twitter, and YouTube! Better yet, enter your email address in the box below and never miss a recipe!