Passover Popovers is moist and has a soft crumb. This recipe is versatile and can be made as muffins, and would be a great addition to any meal.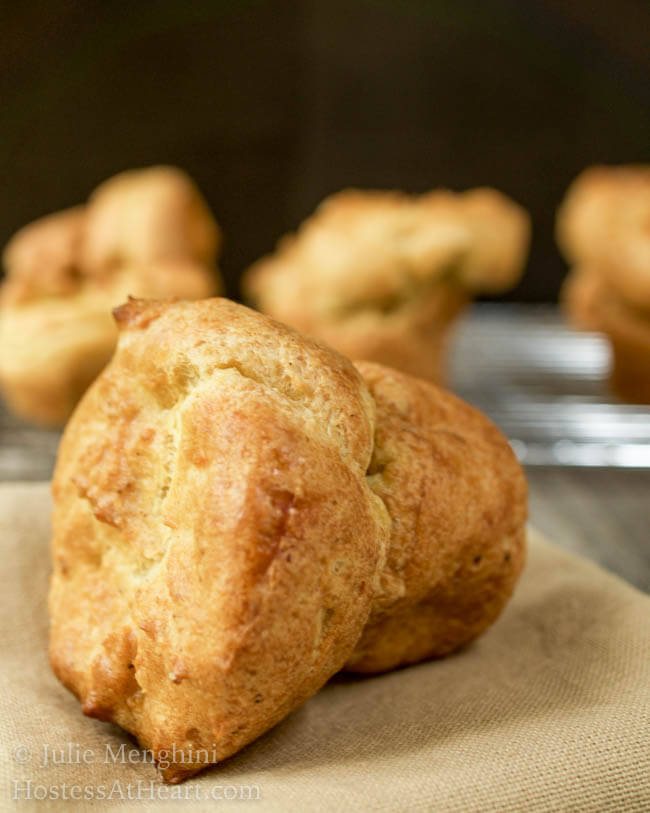 I originally baked these beautiful Passover Popovers as a part of a monthly bread baking challenge. The theme of the month was Jewish breads. My experience with Jewish bread is that I have eaten Jewish Rye which is delicious and found in many wonderful delis. While I've never baked Jewish rye, I was thinking that this might be a popular recipe. I always push myself to try recipes that I haven't made before.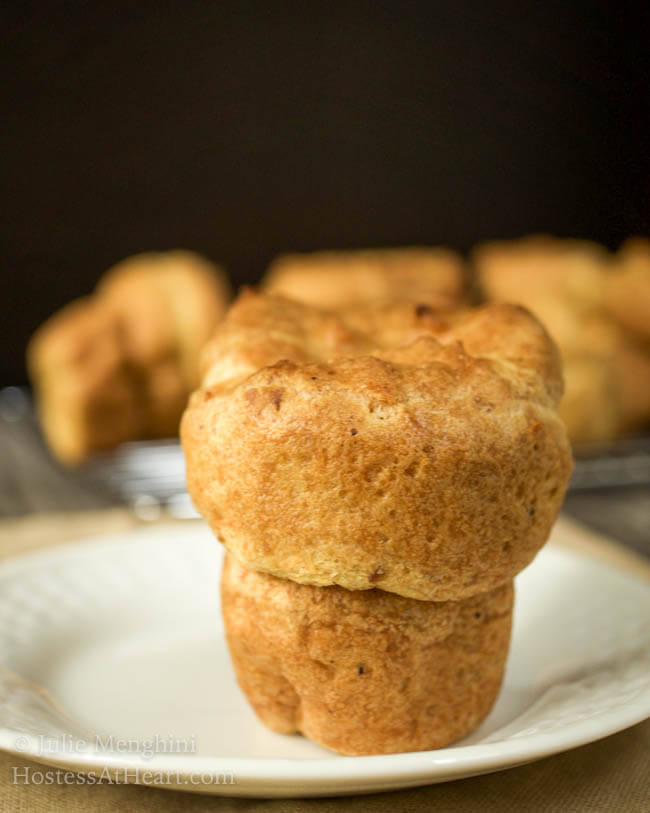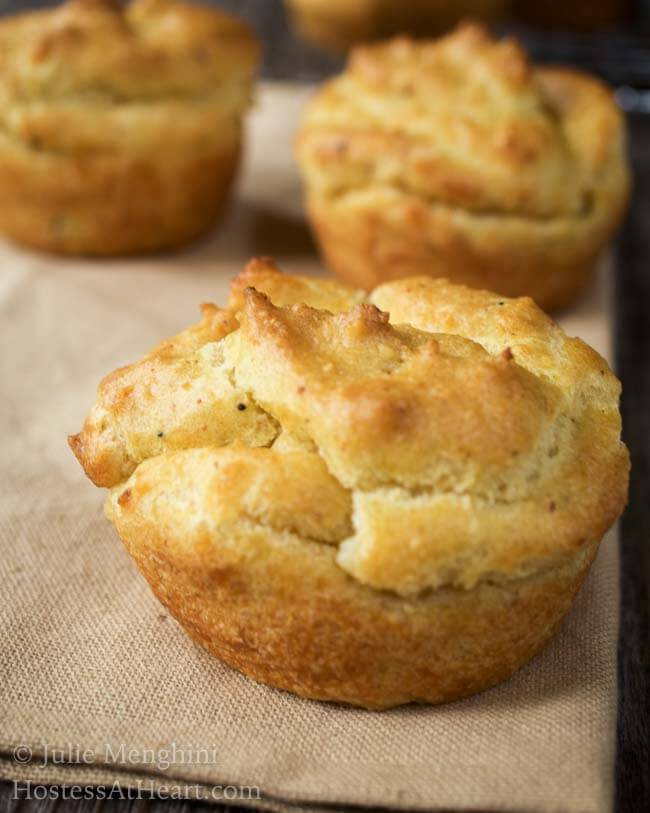 I found this recipe for Passover Popovers. Passover Popovers are made with Matzah Meal, or Matzah Cake Meal or a combination of both. Matzah Meal resembles breadcrumbs to me and contains only wheat flour and water.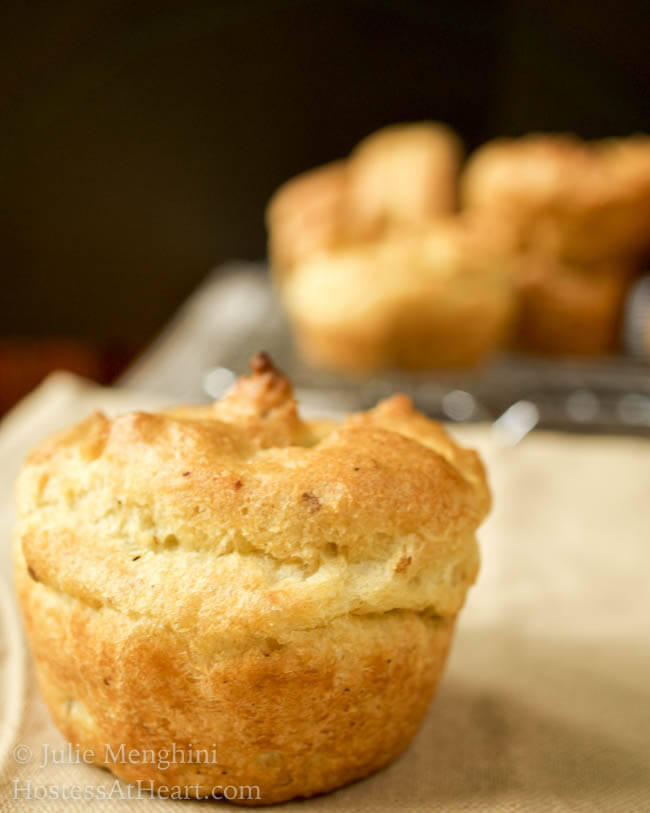 Don't have time to make them now?

Pin it

for later!
This was a very simple recipe to make, but it was unlike any bread recipe I have ever made. This recipe's title states that they were popovers, but the instructions have you fill muffin tins, so I used both pans. They both came out beautifully, so use what you have available to you.
Here are a few more recipes you may enjoy!
Sadly this particular challenge group ended, but I definitely made some amazing recipes with this group and learned so much from these talented bakers. Don't be afraid to try something new and find a baking challenge group that will keep you actively learning. It's great fun! ! These Passover Popovers were definitely a success!